Monster Mash Recipe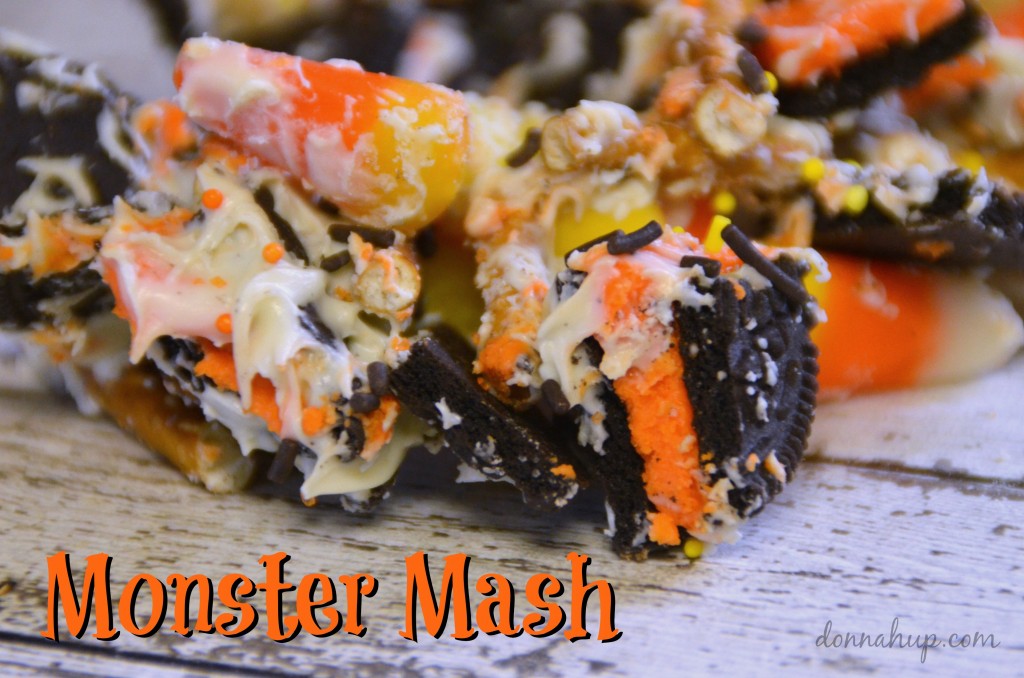 I love this time of year. My favorite two seasons come one right after the other – Fall and Winter. Growing up my mom always made the best snack mix. She mixed white chocolate with cereals, pretzels, and M&M's. It was hit at home and with everyone who received her Christmas tins filled with it.
With Halloween around the corner I've been trying to think of a unique snack mix to make for my friends and to take to holiday parties. I also received some Squish kitchen items that I was dying to use.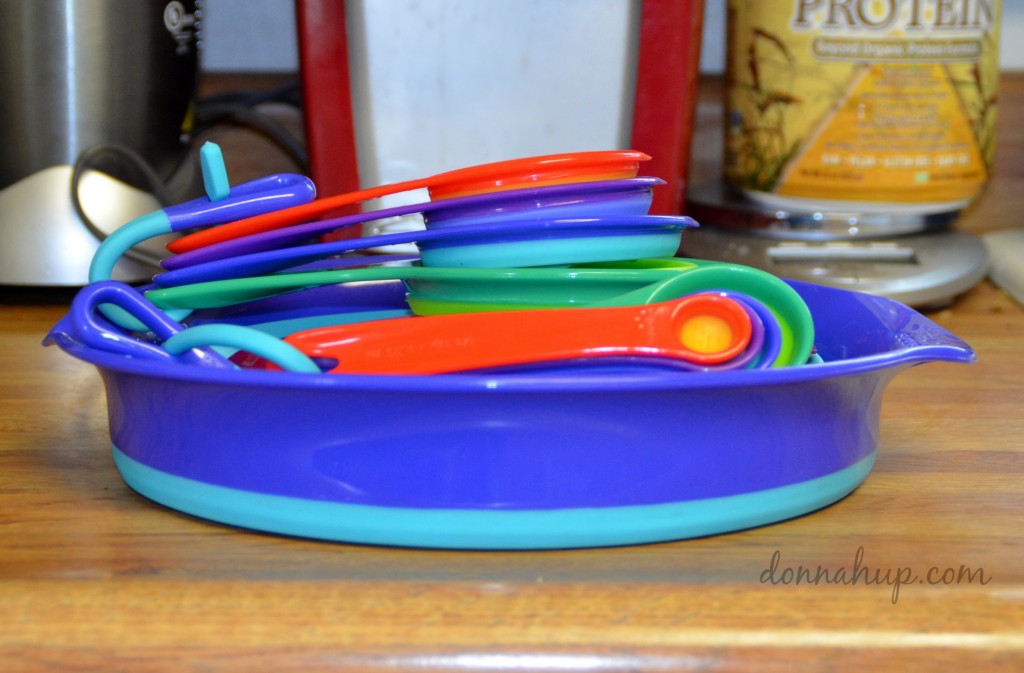 This Squish product set is so cool and so unique. Everything pictured above can fold and "squish" to fit in a drawer.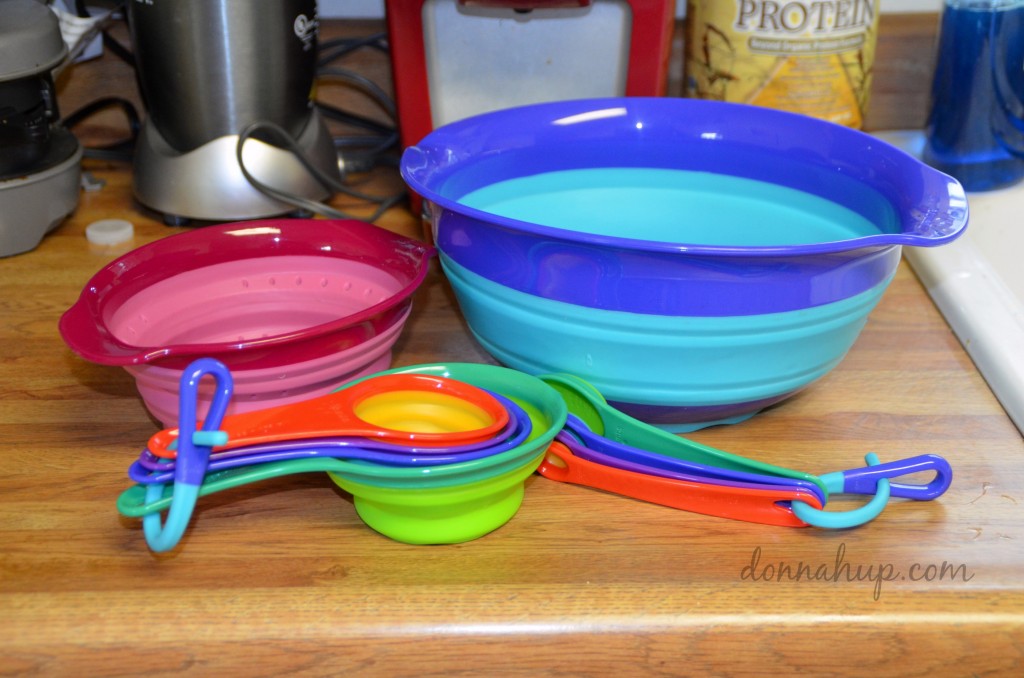 When you unsquish it all you have a Bowl, Colander, Measuring cups and measuring spoons. It's a total space saver and the munchkins love using them because of the bright colors. They're also a breeze to clean. After I'm done using them I can collapse them all and store them.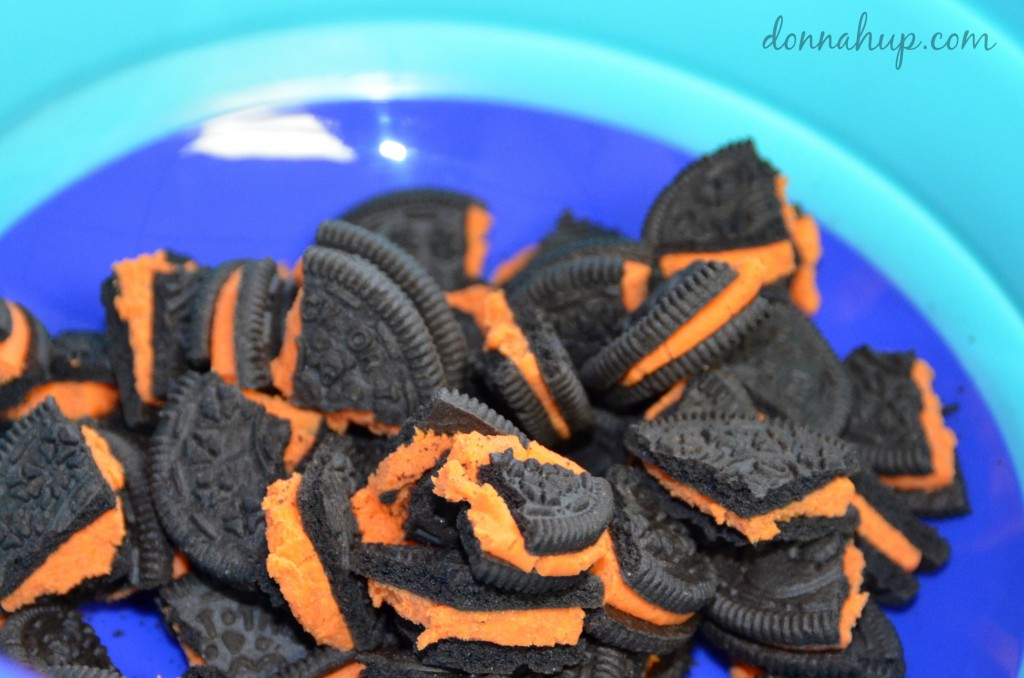 Now, on to my Monster Mash Creation. I started with the Halloween Oreos. I broke up about 15 of them and set them aside.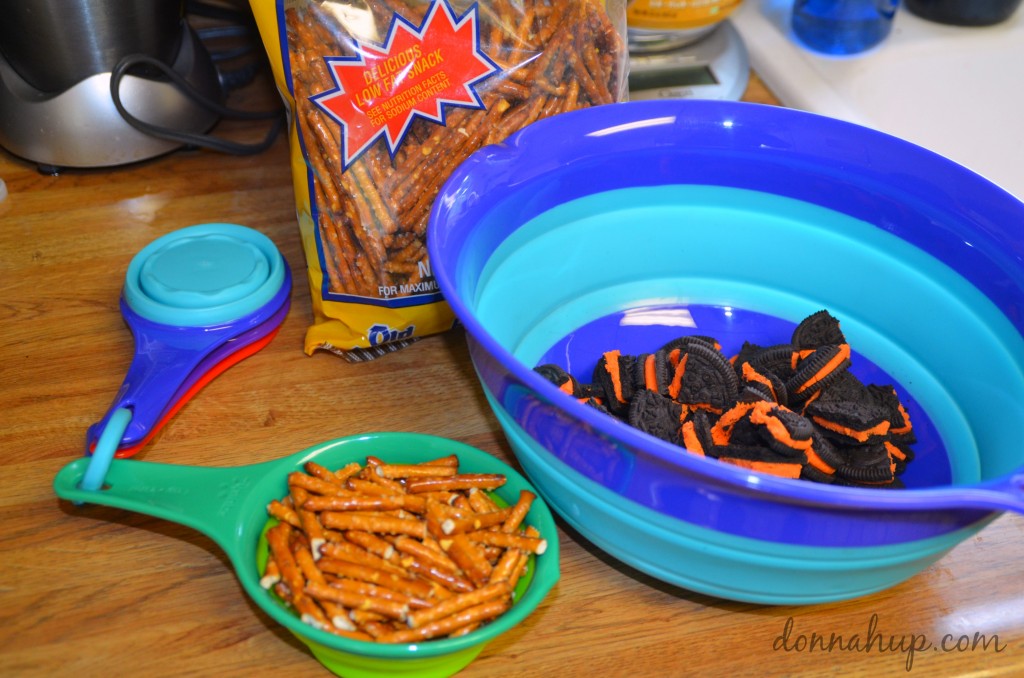 After that, break 1 cup of pretzel sticks in pieces and add to the oreos.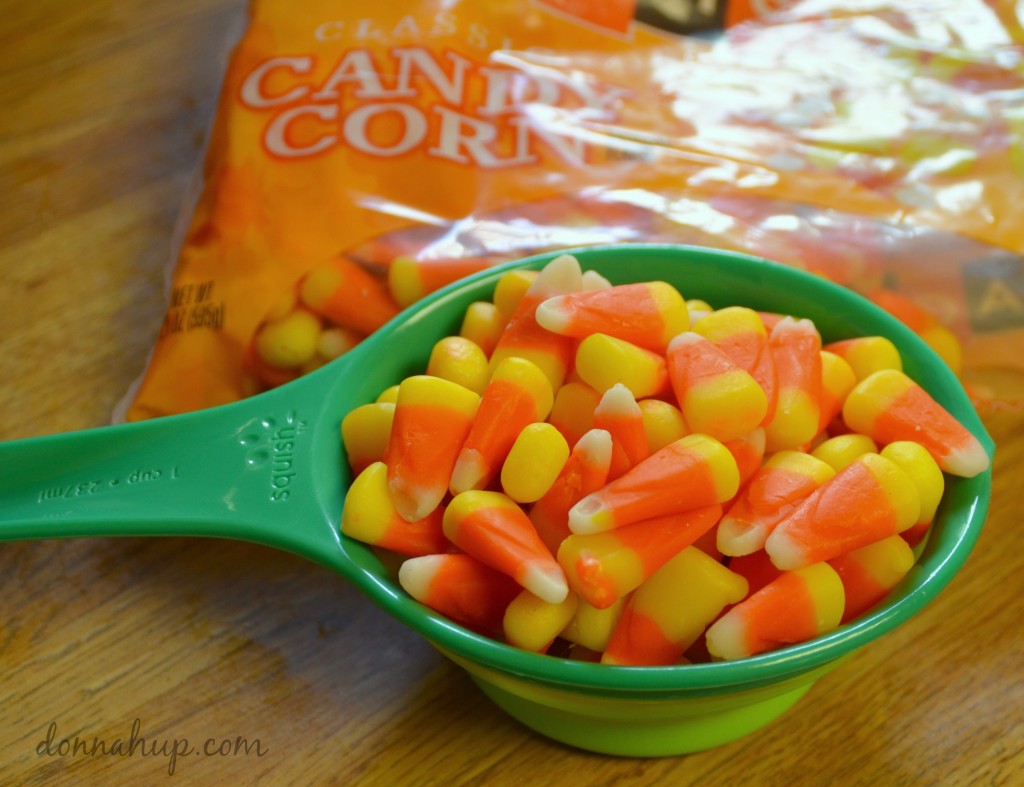 After that add 1 cup of candy corns to the the mixture.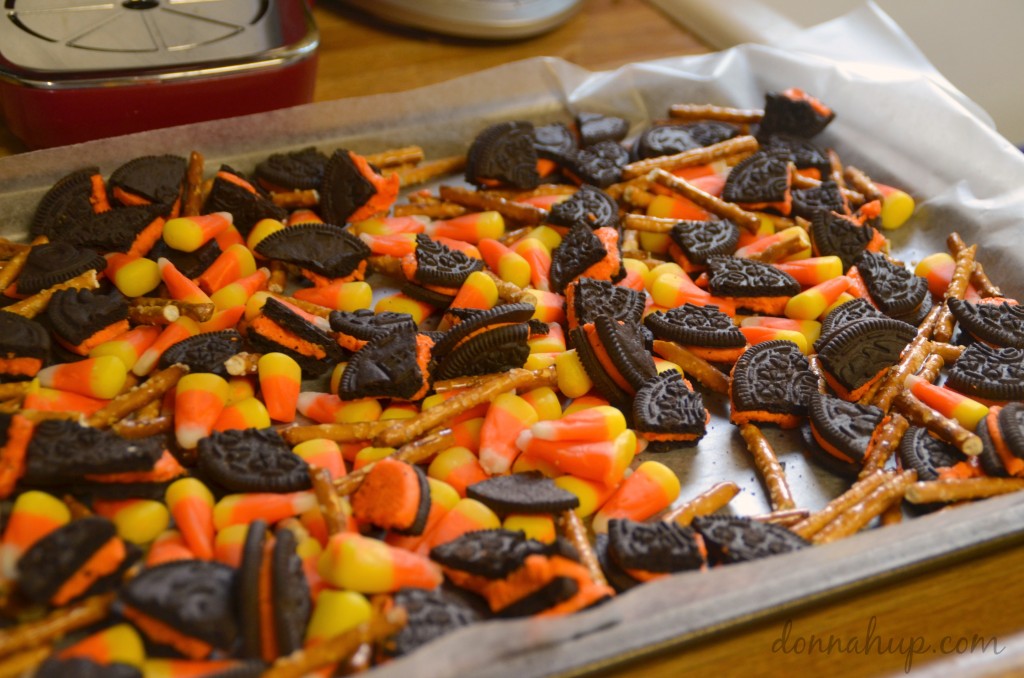 Then you can spread the mixture on a cookie sheet lined with wax paper or parchment paper. While I was making my snack mix I had 1 bag of white chocolate chips melting in a double boiler. I tried to pour it over the snack mix and it didn't really work the way I wanted so I just dumped the snack mix in the bowl with the melted chocolate and mixed it.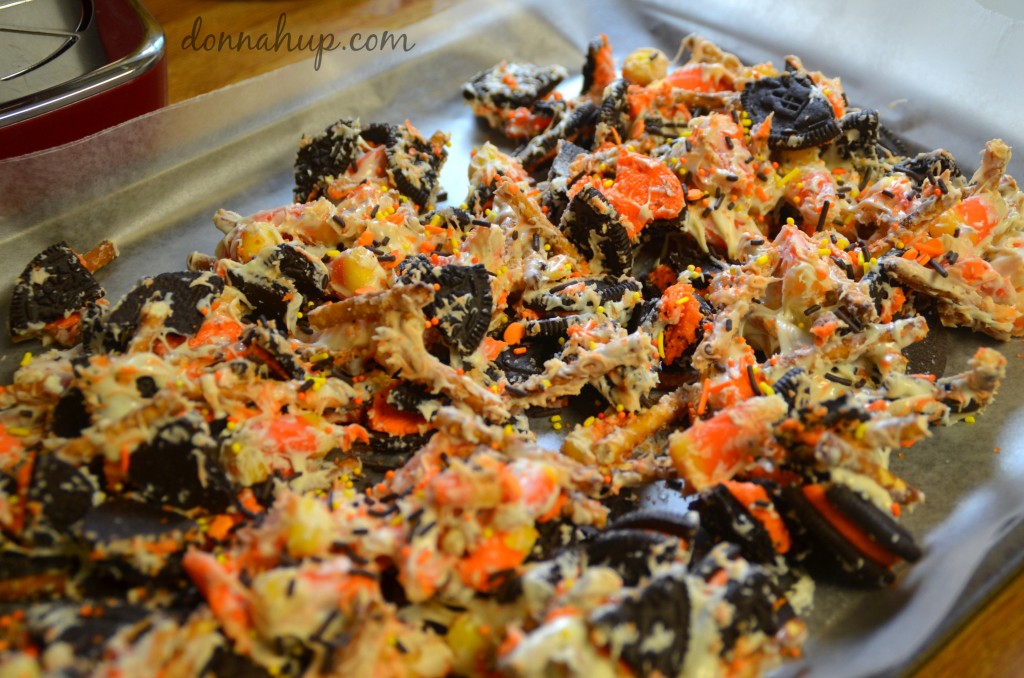 I then spread it out on the cookie sheet and wax paper. I also added Halloween theme sprinkles to the top before the chocolate hardened.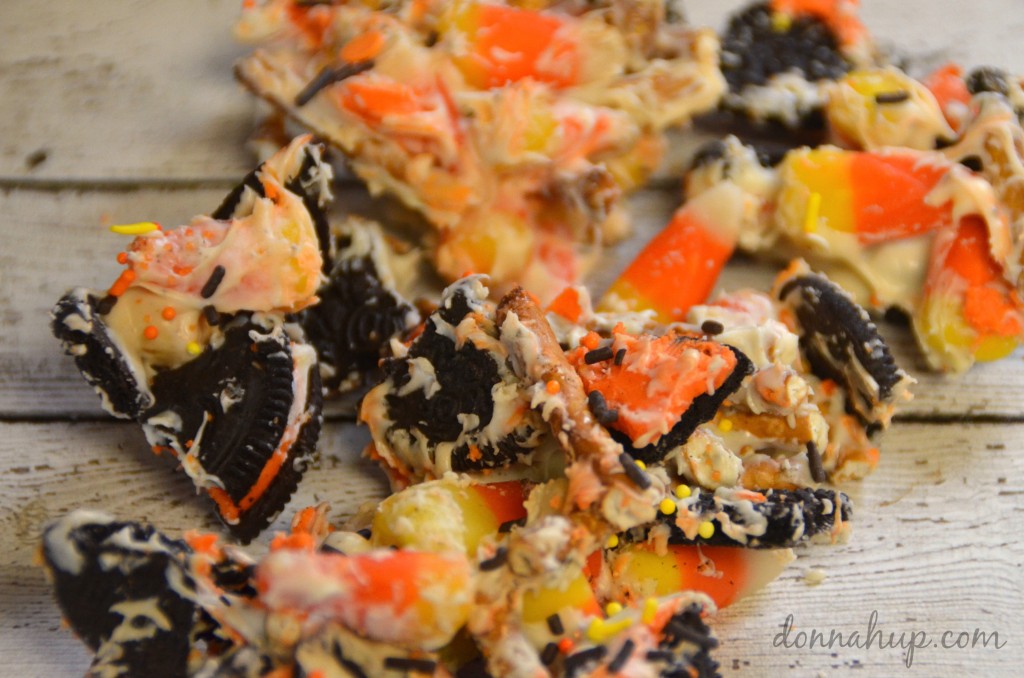 This is so good! I mean I had to pull myself away from it. I could have devoured it all. It's definitely a keeper and I'll be bringing to all my Fall festivities!
P.S. If you want to get some really fab squish items for yourself, you can find them here.
Monster Mash
Ingredients
15 Halloween Oreos

1 cup pretzel sticks

1 cup candy corns

11 oz bag of white chocolate chips

Halloween themed sprinkles
Instructions
Melt white chocolate chips in double boiler.

While the chocolate is melting break up the cookies and pretzel sticks. Add the candy corns.

Mix the melted chocolate in the snack mix.

Spread out on a cookie sheet with wax or parchment paper.

Lightly dust with Halloween Sprinkles.

Let set so the chocolate will harden.

Enjoy!