Fall Fun at Enchanted Acres
I am so excited that Fall is here! Growing up in south Florida we didn't really have seasons. Okay, we had summer and hurricane season. We also bundled up when it hit 70 degrees. Things have definitely changed for this girl. I love that I get real seasons! Fall and Winter are my favorites.
I love the smells of Fall and seeing the beautiful colors. I was trying to explain to my 7 yr old nephew (who lives in FL) last year that the tree really did have red leaves. I sent him a picture and he could still hardly believe it. I also love the activities that come with this time of year. Last week the other North Iowa bloggers made a trip to Enchanted Acres.
Where do I begin? There is so much to do! It's a great place for families and there is something for everyone. I love the grounds. There is a beautiful red barn and so many picture opportunities, which I made sure to take advantage of. I want to give a thank you to Jeni from Jeni Eats. She was kind enough to take my picture all day. If it's a picture of me, Jeni probably took it.
There was a playground with huge tractor tires, a fire pit with benches to sit around it, and animals!
They had goats and chickens. I got to pet the goats and even hold a baby chicken! The baby chickens from Hoover's Hatchery were adorable!
Inside, Shannon explained to us the difference between types of pumpkins. I had no idea certain ones were better for baking! She has a huge pumpkin patch too! I can't wait to go back in a few weeks and get some.
We had so much fun making Pumpkin Pie in a bag. It was surprisingly easy. Katy from Learning as I Go and Sara from All in an Iowa Mom's Day are working on the filling here. I'm not sure if it's a midwest thing, but I have never made it. I also loved that everyone could take part. Val from Corn, Beans, Pigs, and Kids brought her two little ones and they were able to participate also.
Amy from Modern Rural Living and I had a modified version (no crust) so we got extra whip cream. My favorite part was trying our creation. Our pumpkin pie in a cup was delicious! This is something I would totally do with my nephews and nieces!
We also got to participate in arts & crafts! We used duck tape and modge podge to decorate pumpkins! It was so much fun. Make sure to check out their Calendar of Events for the different projects and story times.
We all made a few and mine are sitting on my dining room table now. It was such a great day. I can't wait to go back! I highly recommend it for a day of fall fun!
Connect with them: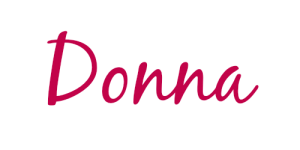 Related articles