This shop has been compensated by Collective Bias, Inc. and its advertiser. All opinions are mine alone. #GameTimeHero #CollectiveBias

Hot Wings with Chipotle Ranch Dip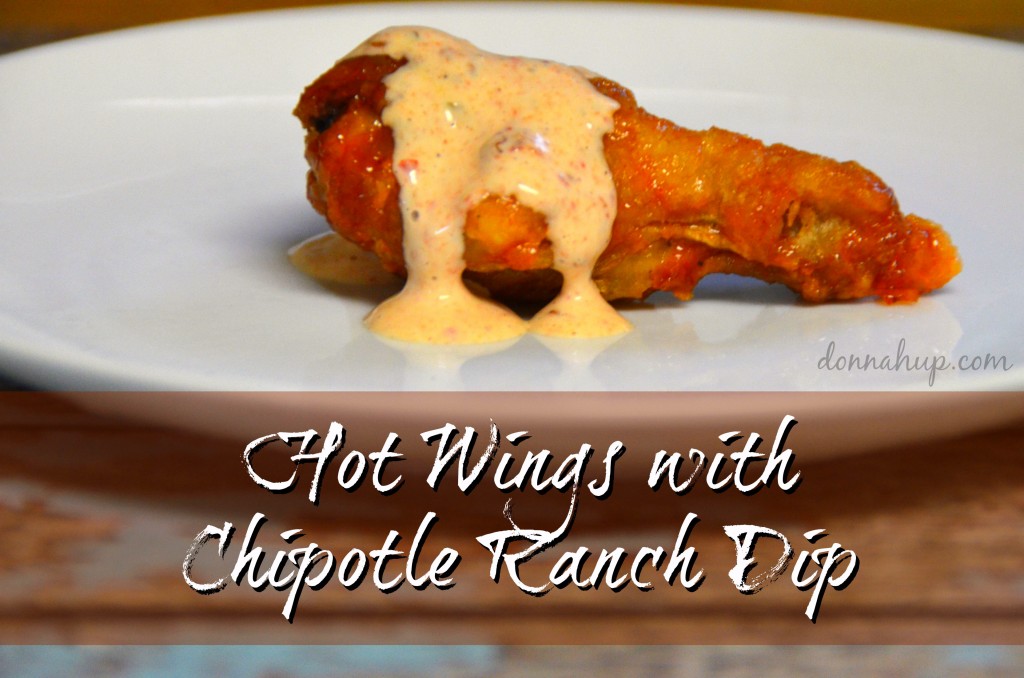 One of my very favorite foods is hot wings. I probably like them a little too much. Every time my husband asks where I want to go to dinner I tell him I want wings. I love the wing sauce and that I really like that I can eat them with my fingers. They're great for a meal or a snack. Is there anything not to like about chicken wings? I certainly can't think of anything.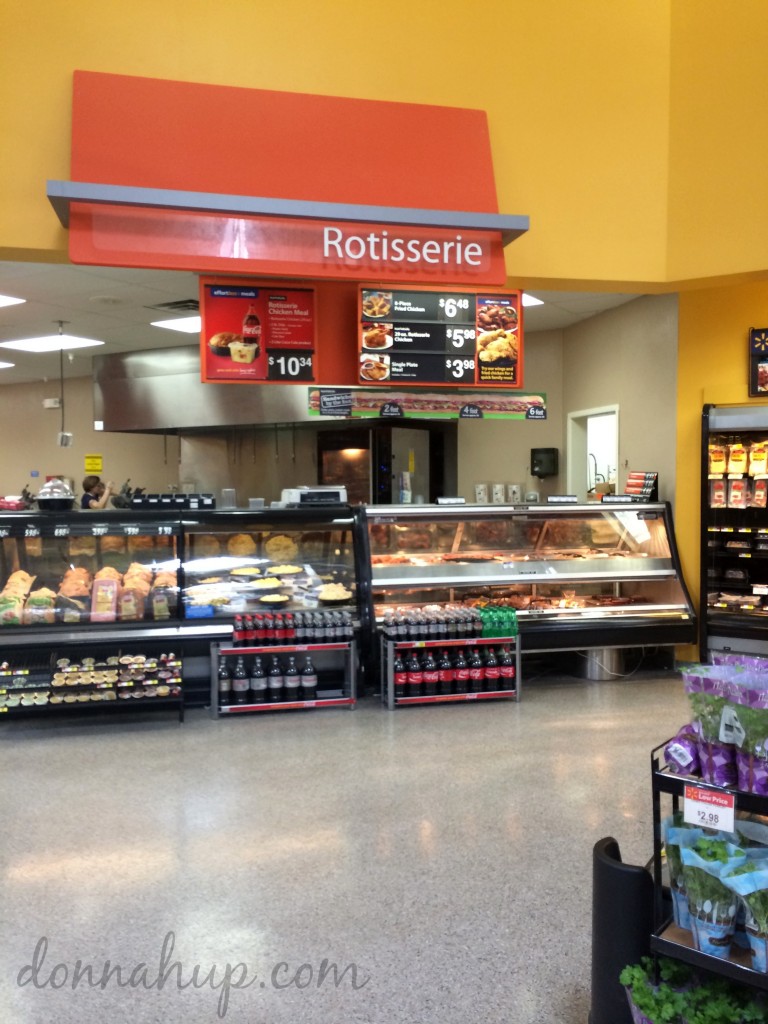 This past Sunday I decided to run into Walmart to grab a few things that I needed before heading home after church. I happened to pass the deli when I walked in. You'll never guess what they had 🙂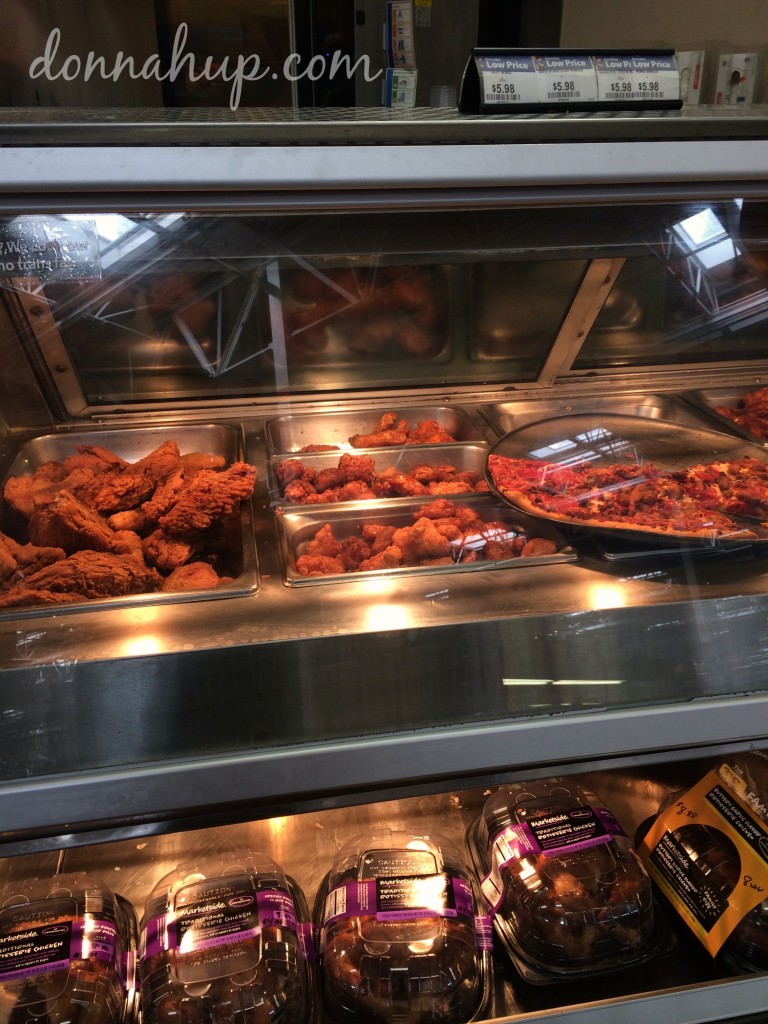 Yep, chicken wings! They actually had quite a few choices for a hot meal. Of course, I gravitated towards the wings. I got the Hot Wings and the General Tso's wings. I love that they were hot, fresh and ready. No prep needed. They were perfect to bring home which was awesome because I was hungry before I even entered the store. I'm really excited about these because football season is here. Wings are the perfect food to eat while watching the big game! They will totally be my #GameTimeHero It's also really convenient that they're hot and ready because you can just run in and grab a few pounds for your next tailgating party! In fact Walmart is even having some in-store demos happening the weekend of August 29-31. Check and see if there are any demos happening in your area.
The General Tso's wings were boneless and the sauce was sweet and spicy. They were very good and will definitely be a hit with my hubby and his friends.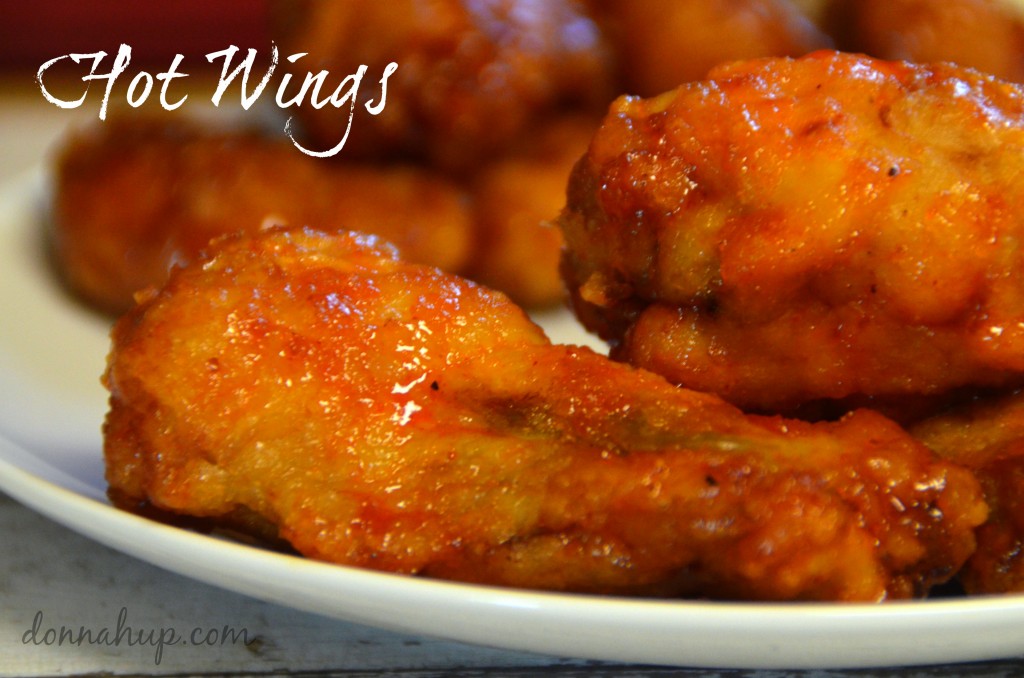 My absolute favorite though were the traditional hot wings. Hot wings are always a hit with our game day crowd. They had a nice spice and had just the right amount of sauce. Yum!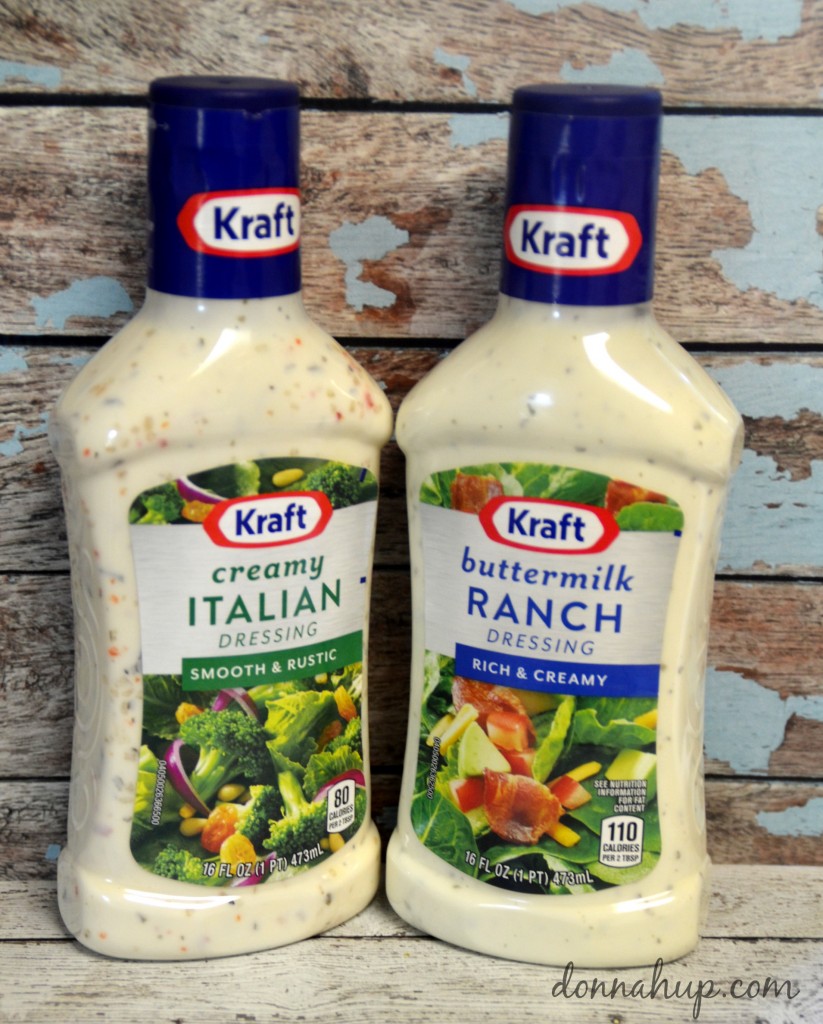 I was so hungry when I got home that I didn't want to make any thing special so I paired them with some easy peasy dipping sauces like the Kraft Creamy Italian and the Buttermilk Ranch. My favorite was the Ranch, but they were both great. I love that it's so simple. We need to have LOTS of wings for our football gatherings and I can put out a couple of dishes with the dressings.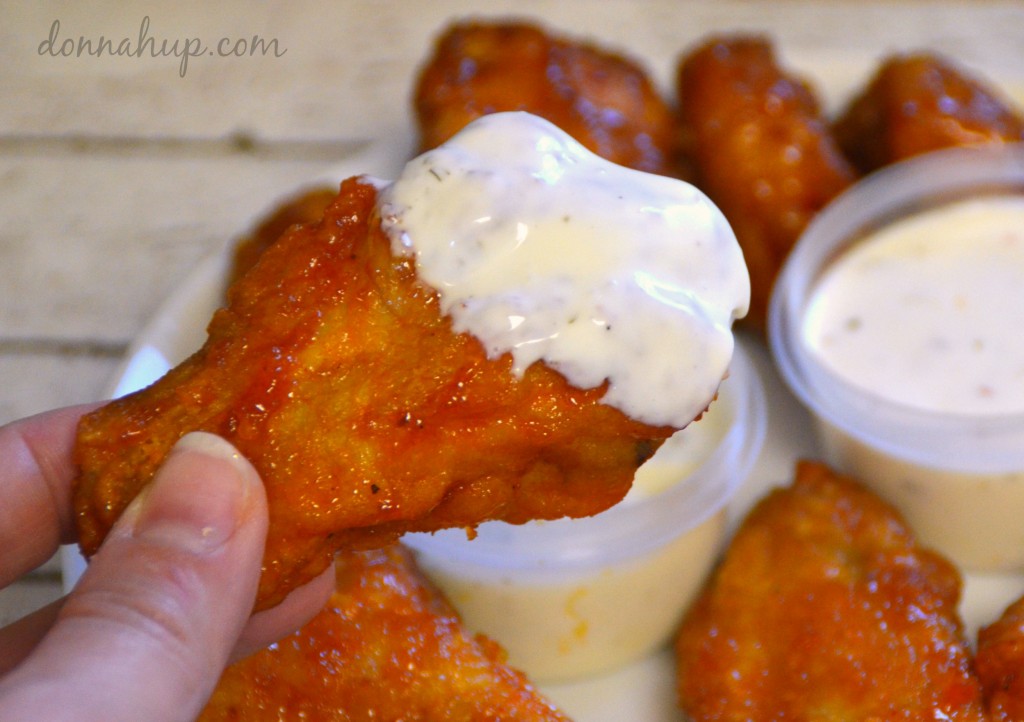 Oh my goodness did they hit the spot. In fact, because the prices at the deli were so awesome I got enough wings for dinner too. I told you I really like wings 😉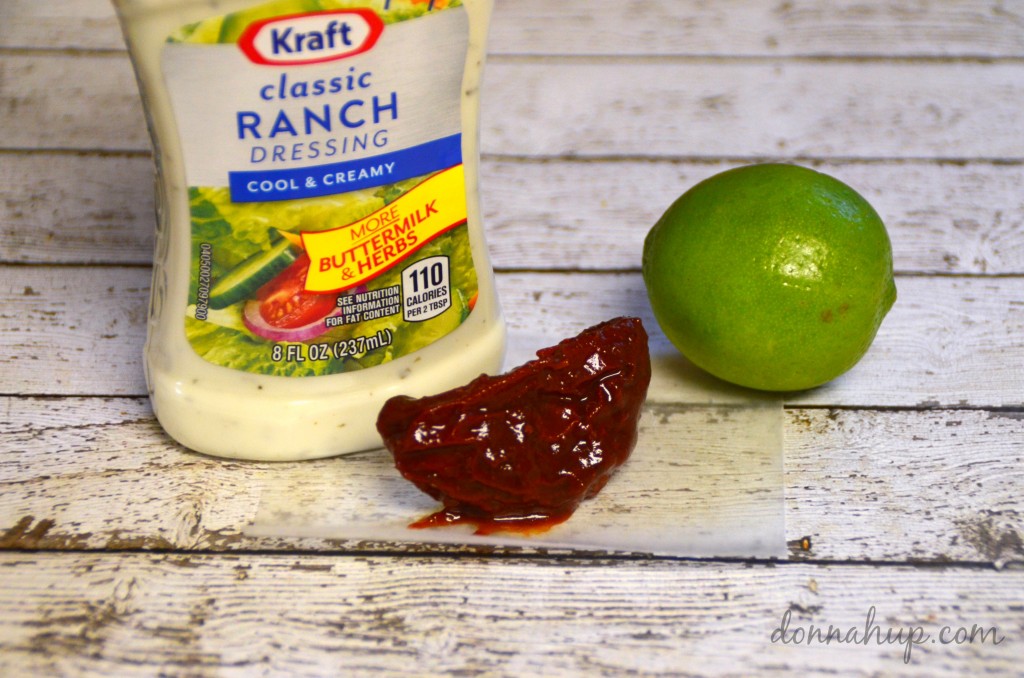 I've also been on a lime kick. I'm not sure why, but I've been using it a lot with spicy food. It's a great ingredient. I got an idea to use with the ranch. I made a Chipotle Ranch Dip. I combined a 1/2 cup of ranch, one chipotle pepper in adobe sauce, and the juice of one lime in the food processor. It was super simple.
The result was delicious! This dip will definitely be a keeper for game day! The next time you need a hot meal or food to feed some hungry football fans stop by the Walmart Deli and pick up some wings! You can also grab all the ingredients for the Chipotle Ranch Dip there. It seriously took 5 minutes. What is your favorite dipping sauce for your wings?
Chipotle Ranch Dip
Ingredients
1/2 cup of ranch

1 chipotle pepper in adobe sauce

juice of one lime
Instructions
Combine all ingredients in a food processor and blend until smooth.

Enjoy!
donnahup.com receives free products for review purposes, and may sometimes be compensated for posts. All opinions expressed are solely from donnahup.com. See donnahup.com's Disclosure Policy for complete details. My opinions are my own and were not influenced by any form of compensation. This disclosure is done in accordance with the Federal Trade Commission 10 CFR, Part 255 Guides Concerning the Use of Endorsements and Testimonials in Advertising.