Get ready to hit the tracks with Mickey and the Roadster Racers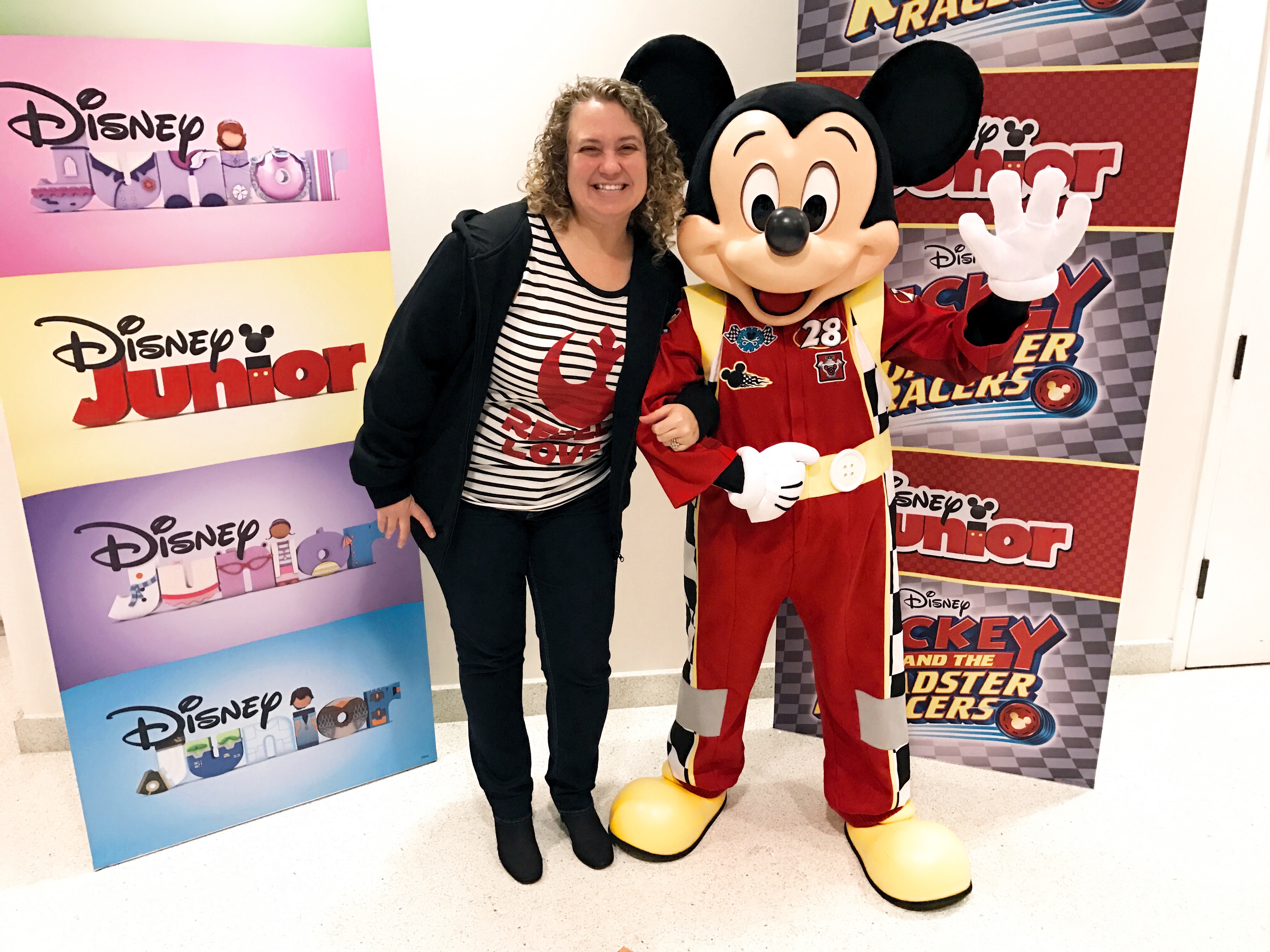 This past year on Walt Disney's birthday I got to celebrate it with Mickey Mouse. Walt would have been 115 years old! I went to the Walt Disney Family Museum with 24 other bloggers.  The morning started with viewing the Disney Junior's newest show Mickey and the Roadster Racers.  We were able to watch the first two episodes and it was adorable.  I know a few munchkins that will love it!
After the viewing we chatted with Executive Producers Rob LaDuca and Mark Siedenberg.  They shared how they were always doodling and drawing when they were kids. They were fantastic and really just big kids themselves.
You may know some of LaDuca and Siedenberg's work – Gummi Bears, Muppet Babies, and Jake and the Neverland Pirates are a few.  They're also the guys behind Mickey Mouse Clubhouse.
Micky Mouse Clubhouse has to do with more educational themes like math and reading. Mickey and the Roadster Racers teach themes like friendship, trust, sportsmanship, and teamwork.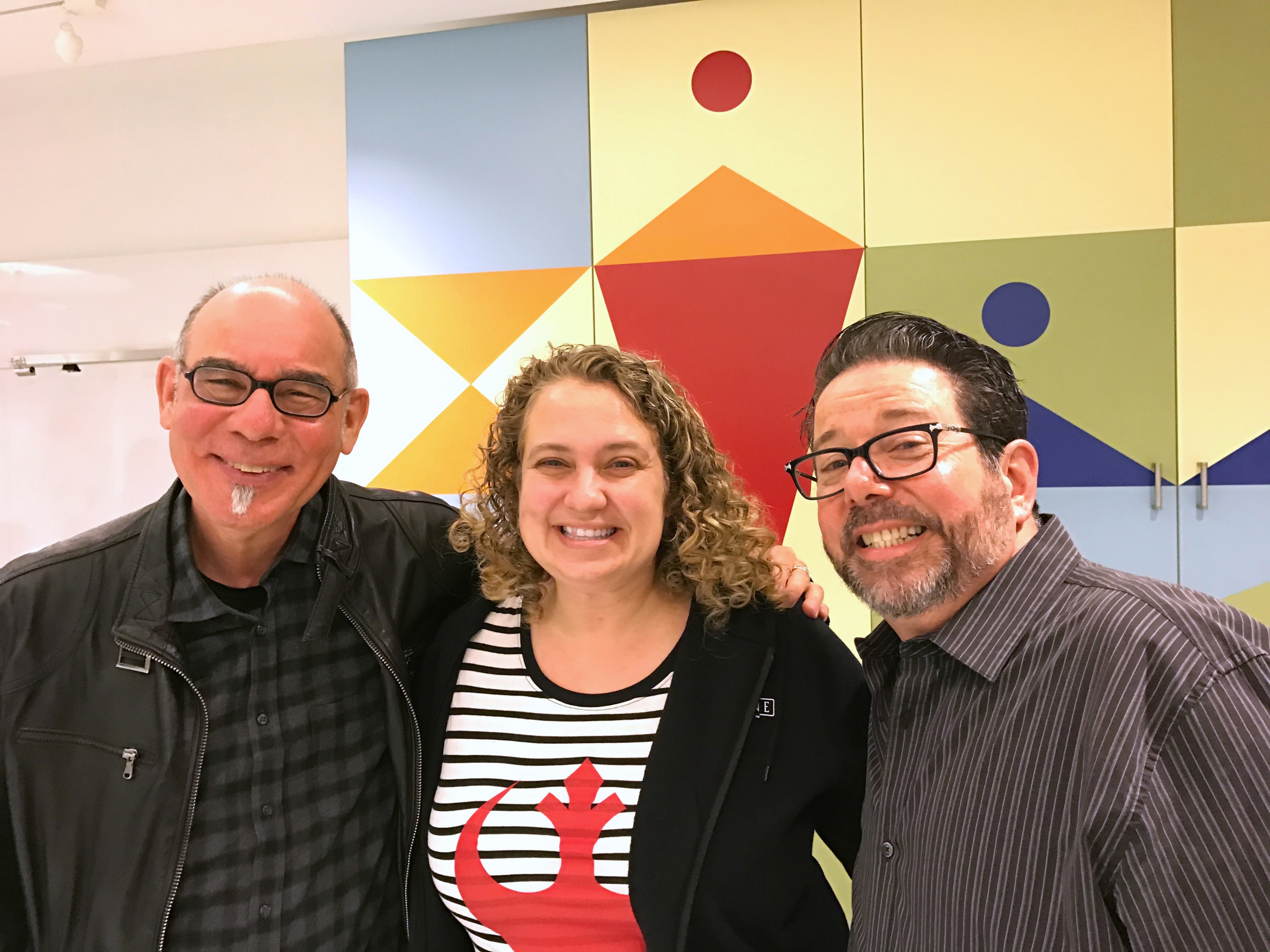 We asked them how they came up with the idea and they shared that when Disney Junior asked them to develop a new show they started discussing their most popular Mickey Mouse Clubhouse episode.  It was Mickey's Road Rally where every character had their own car that fit their personality.  They ran with this idea.
They even have some celebrity guests lined up – Jay Leno, Jimmie Johnson, Danica Patrick, Jeff Gordon, Tim Gunn, Gordon Ramsay, and more.
The show is adorable and in my opinion a definite hit!  You'll definitely want to check it out.
"Mickey and the Roadster Racers" will make its television debut in a simulcast SUNDAY, JANUARY 15 (9:00 and 9:25 a.m. EST), on Disney Channel and Disney Junior. Two more episodes will premiere MONDAY, JANUARY 16 (9:00 and 9:25 a.m. EST), on Disney Channel. Episodes will also be available on the Disney Junior app and Disney Junior VOD beginning Sunday, January 15, and on iTunes beginning Monday, January 16.