Staying at the Courtyard Marriott in Roseville, MN
My husband and I spent a weekend up in Roseville, MN which is perfectly positioned between Minneapolis and St Paul, MN. We had so many fun adventures up in the city and staying at the Courtyard Marriott in Roseville really kept us close to everything.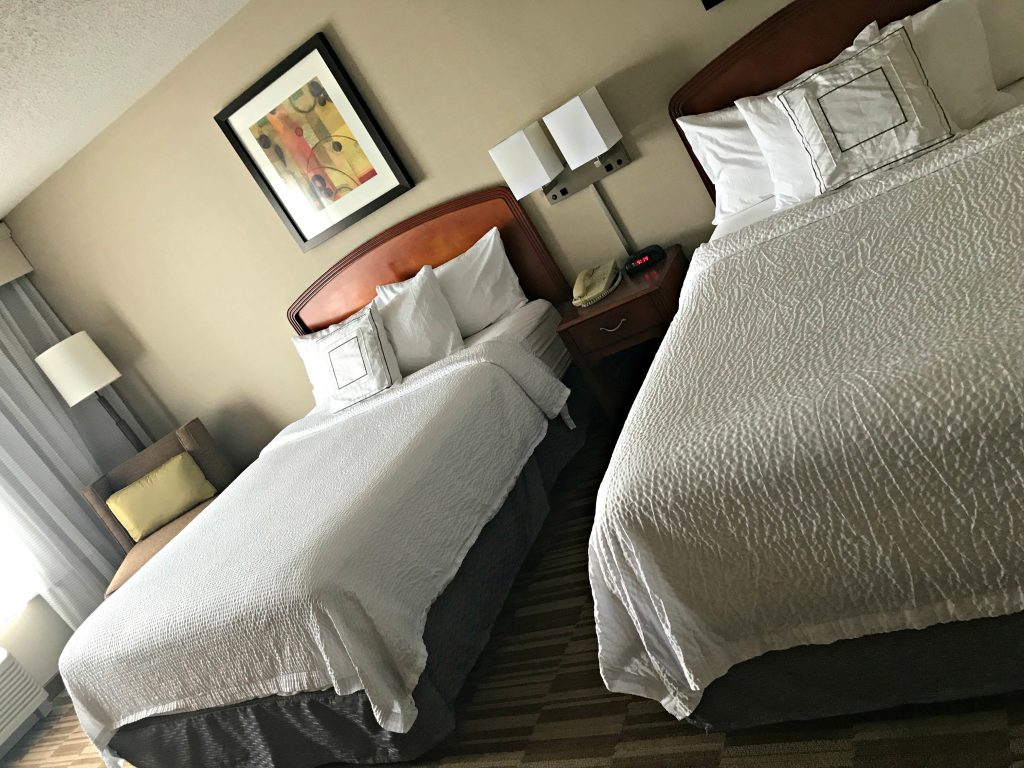 Our room was nice and cozy and everything was clean. I work in the hotel biz and that's huge to me!  I also loved that the towels were soft and fluffy and there was great water pressure. There is just something so wonderful about taking a nice hot shower in the morning.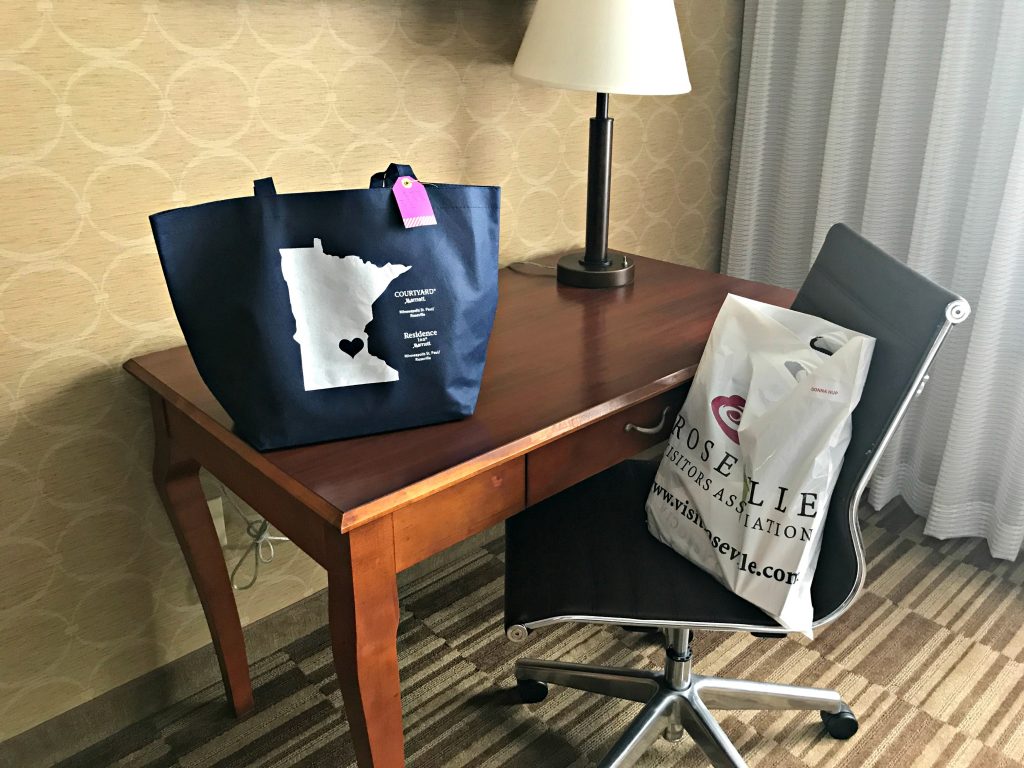 There was a desk there to help me keep up with my social media at night after all our fun and a huge thank you to both the Marriott and Visit Roseville for the fun goodies they left for me!
Just off their lobby is this great space where you can order a drink and food and hang out.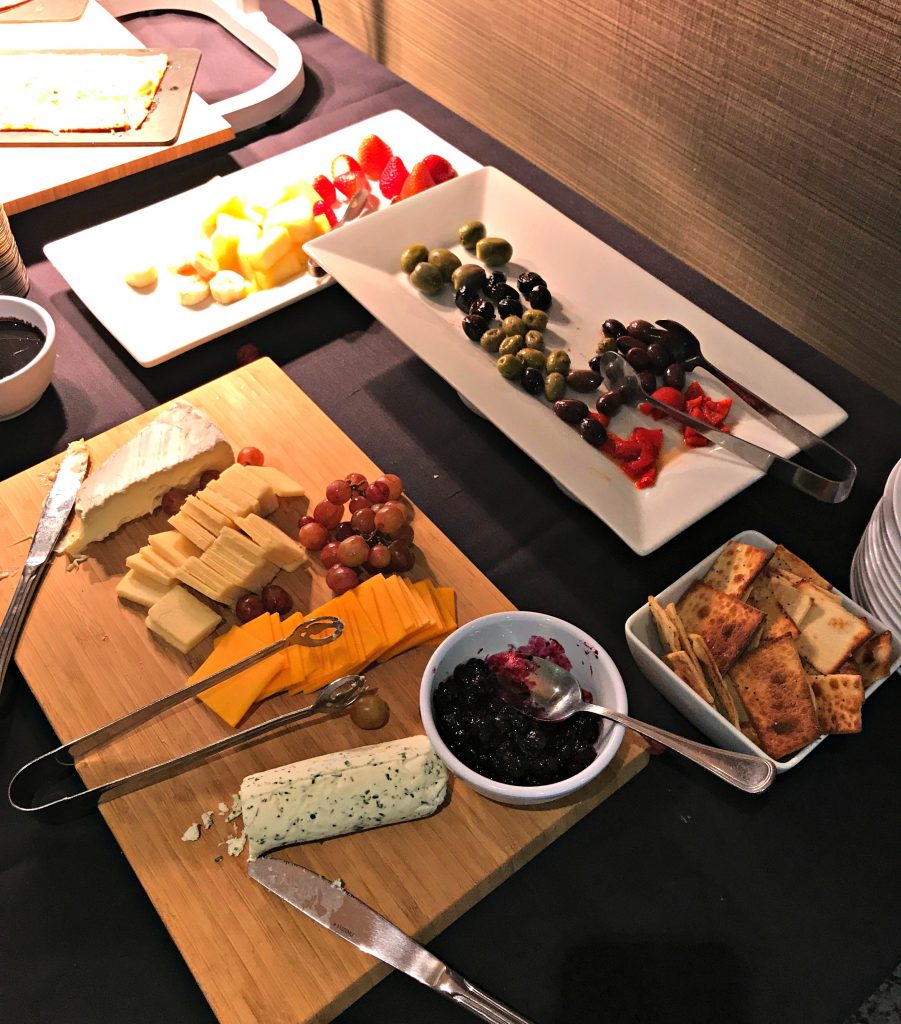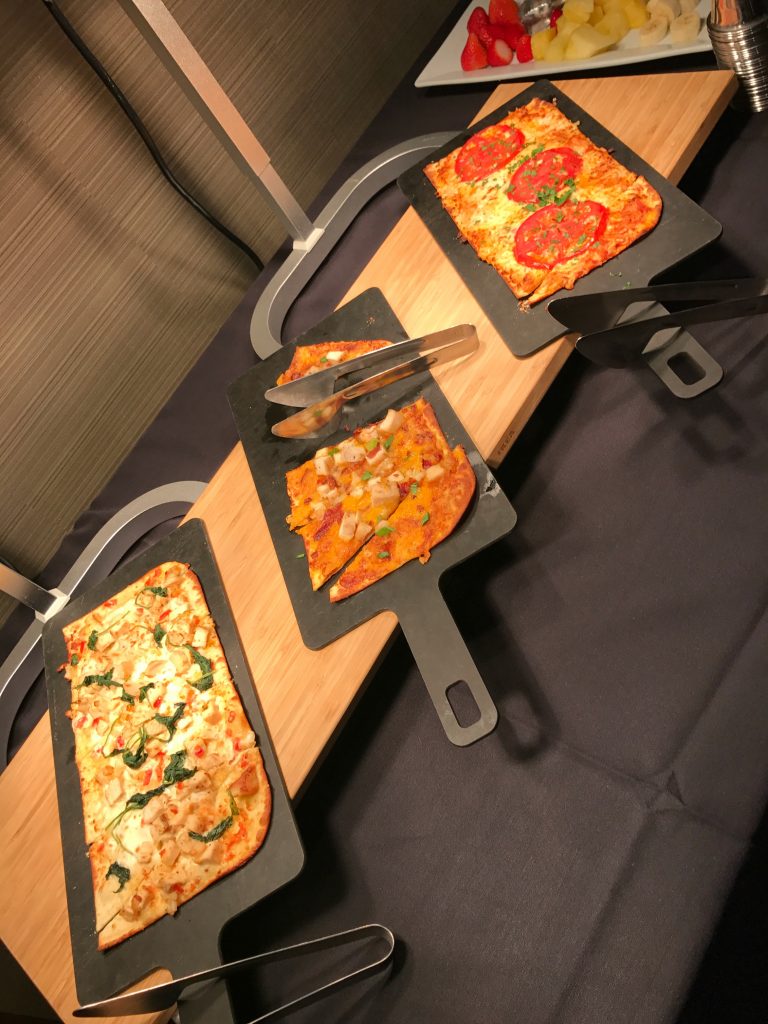 They had a wonderful spread of pizzas, pita chips, cheese, veggies & fruits, and more. It was delicious. Their breakfast was also good each morning. I hate to admit it, but I totally forgot to grab a picture of the breakfast. I just ate it and enjoyed it so you'll have to take my word on it.
There was an adorable little seating just outside.
The hotel also had a pool, hot tub, and full fitness center.
It really was a great hotel in a great location and we had such a wonderful stay!