Minnesota State Fair Food and More
My husband and I had the opportunity to visit Roseville, MN which a city perfectly positioned between Minneapolis and St Paul, MN. It makes it a great place to stay especially during fair week! I headed to the fair with a bunch of other travel writers and their families and we had a blast.
This was my first visit to the fair and I can't wait to go back.  There was so much to do and so many people. We were there on a rainy and overcast day and there were people everywhere. That being said, it's Minnesota and everyone was Minnesota nice. It's very different than crowds in say south Florida (I'm from there so I can say that).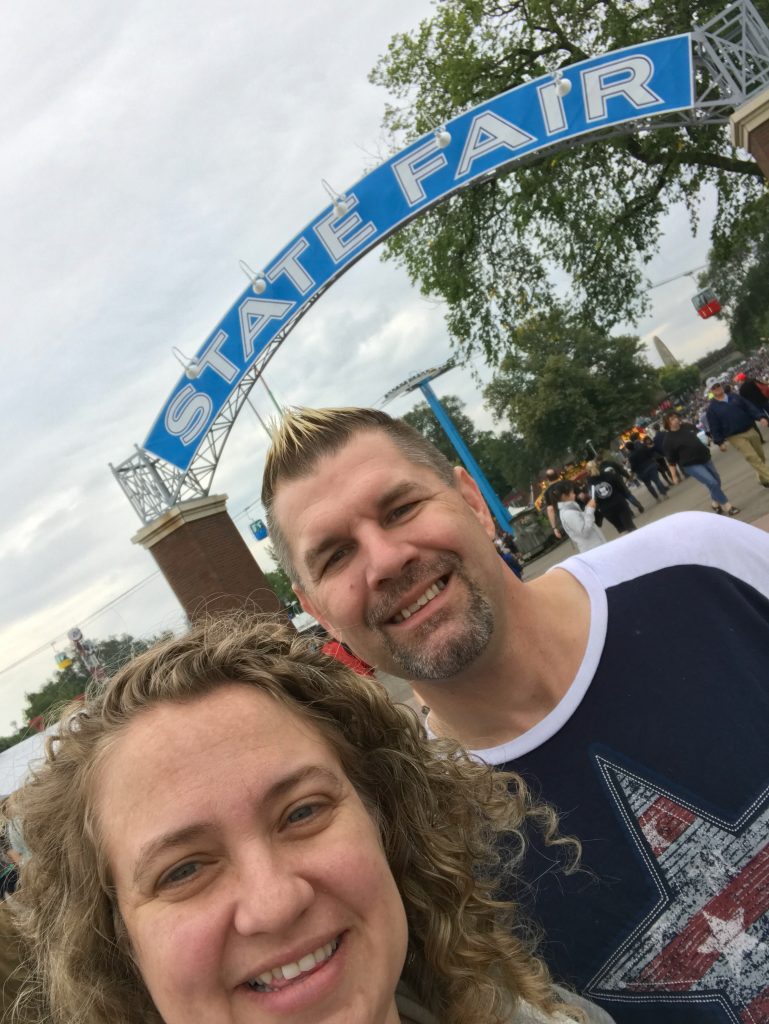 There was also so much to do.  They have a great app that we downloaded. It makes it so easy to find everything.  You can search it, put a star on your map and can easily locate and find what you're looking for.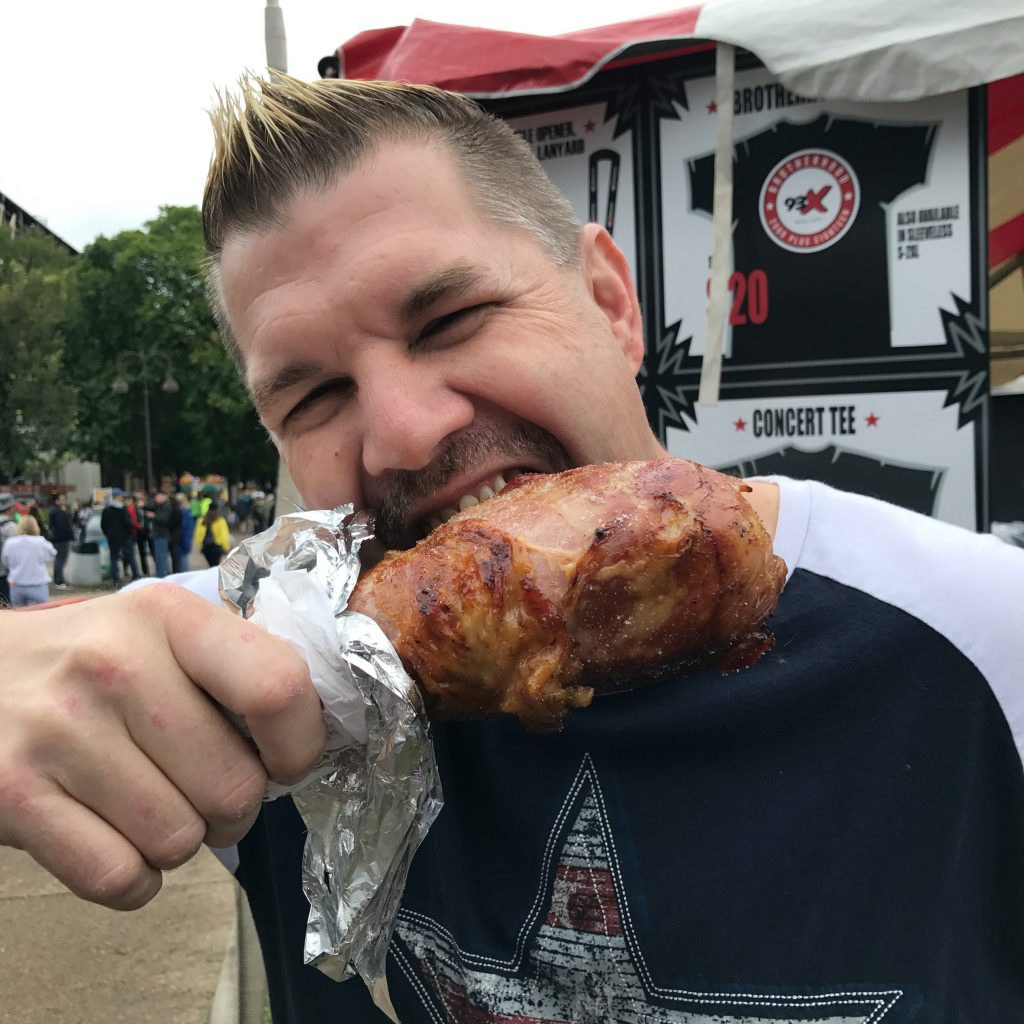 Like Turkey Legs. That's all my husband talked about the day before. He wanted a big ol' turkey leg. We found them and he loved it.
There was so much good food there and food I'd never heard of. Some of my faves were the Onion & Gouda Tipsy Pie, Wine fried brie with a spicy raspberry jam, Sweet Martha's chocolate chip cookies and deep fried kale. I figure the kale cancels out the deep fried. Okay, maybe not, but the fact that we walked all day probably helped.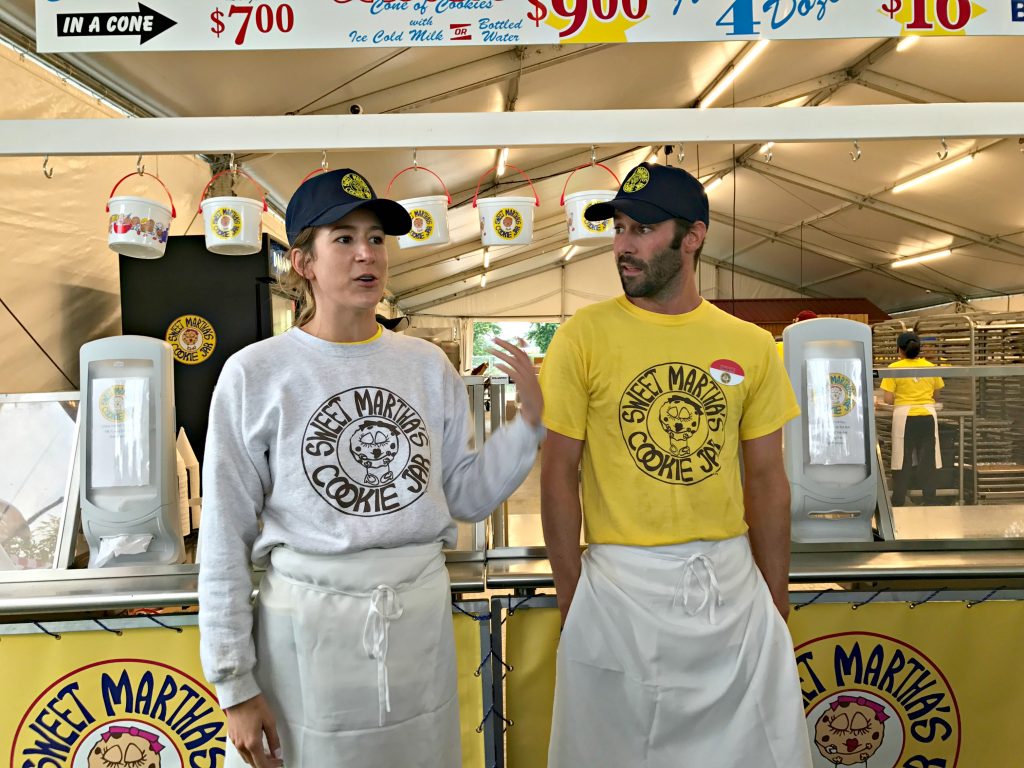 We had the opportunity to meet Sweet Martha's son and daughter and it was incredible to hear how they got their start.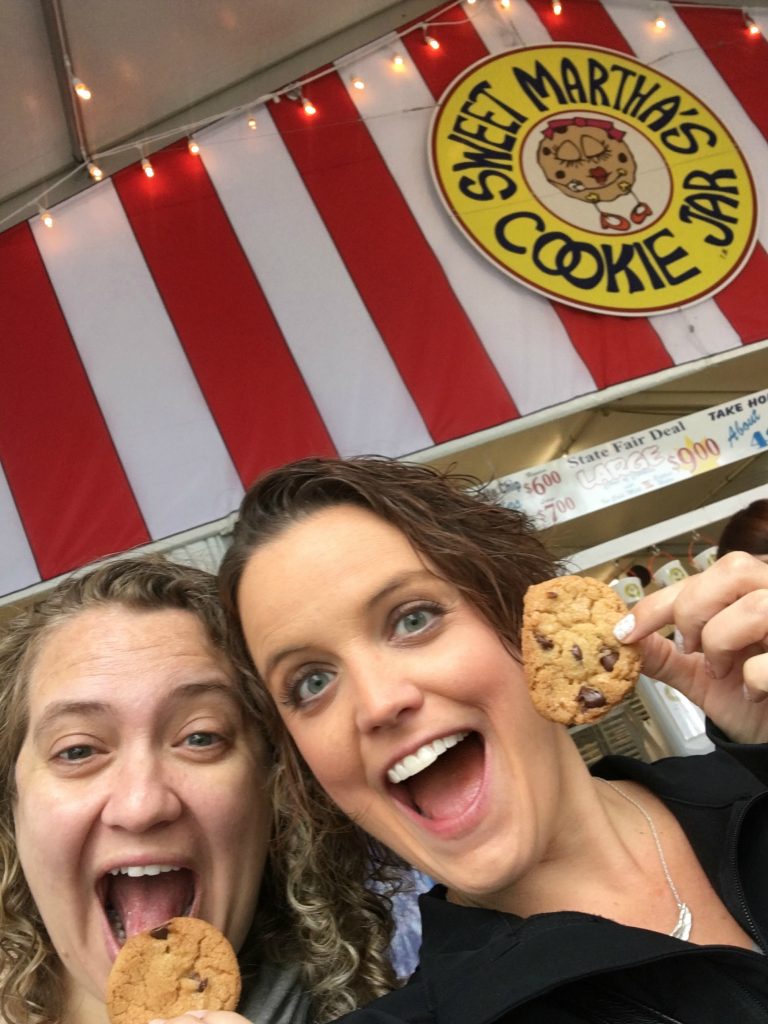 Eating the cookies was definitely my favorite part of the demonstration. The cookies just melt in your mouth! So. Good.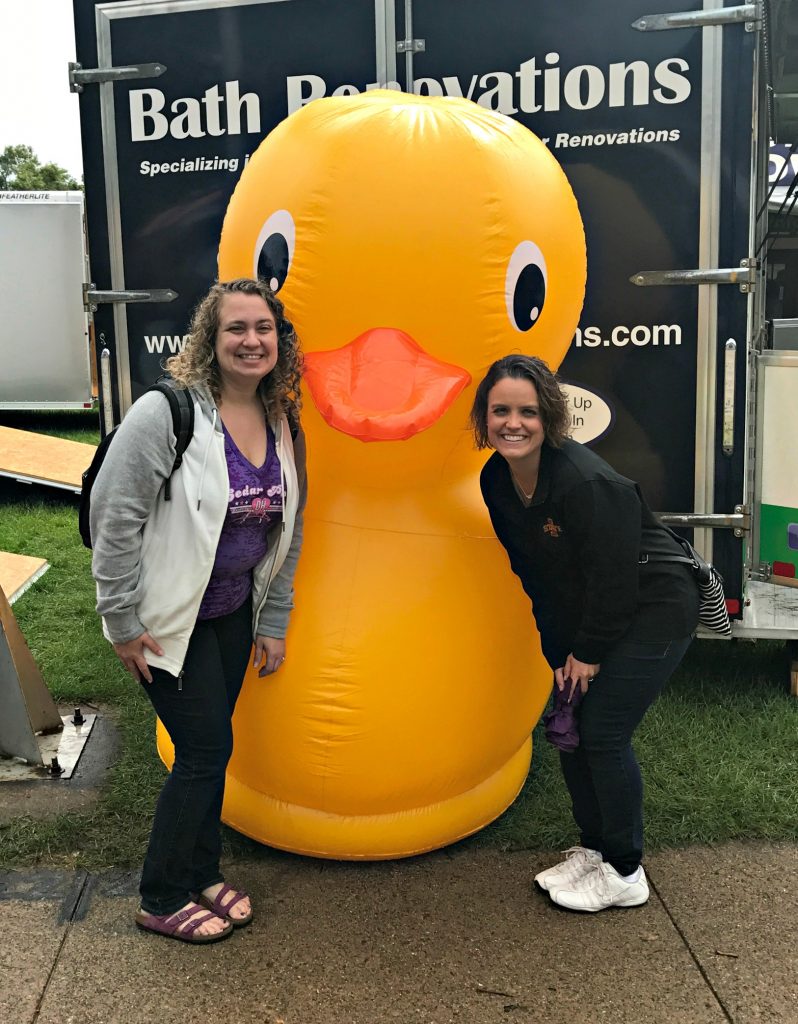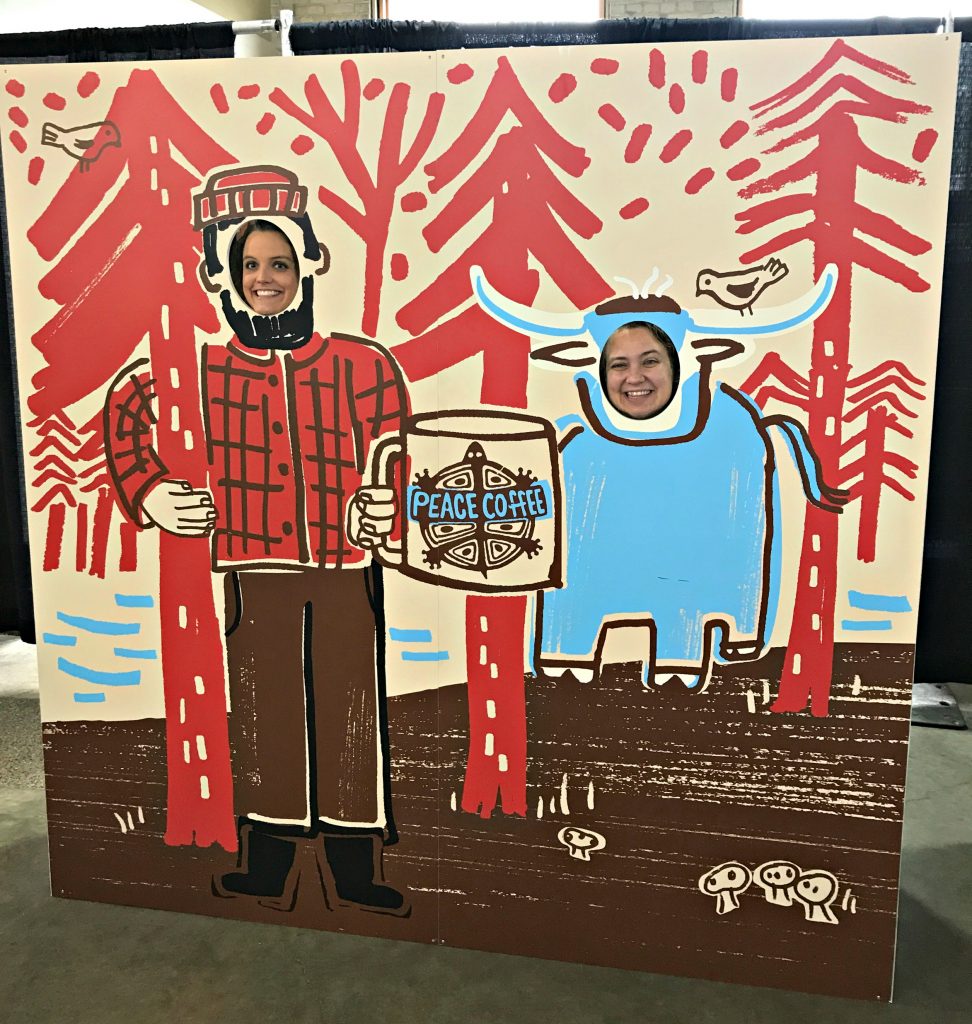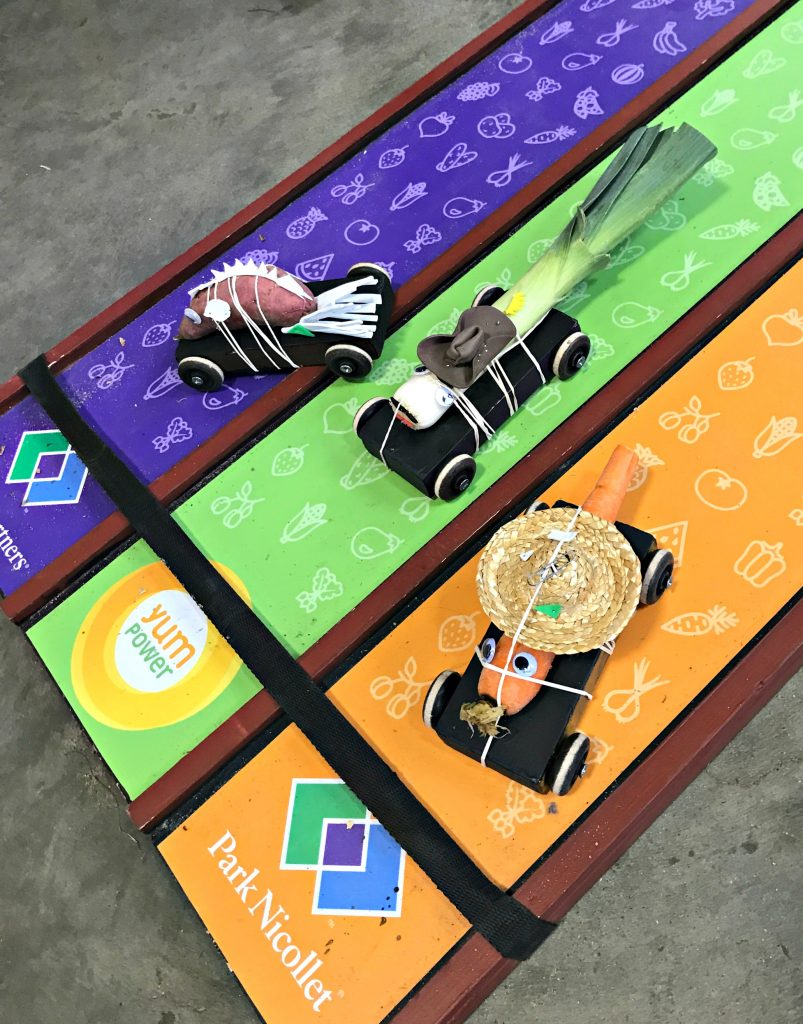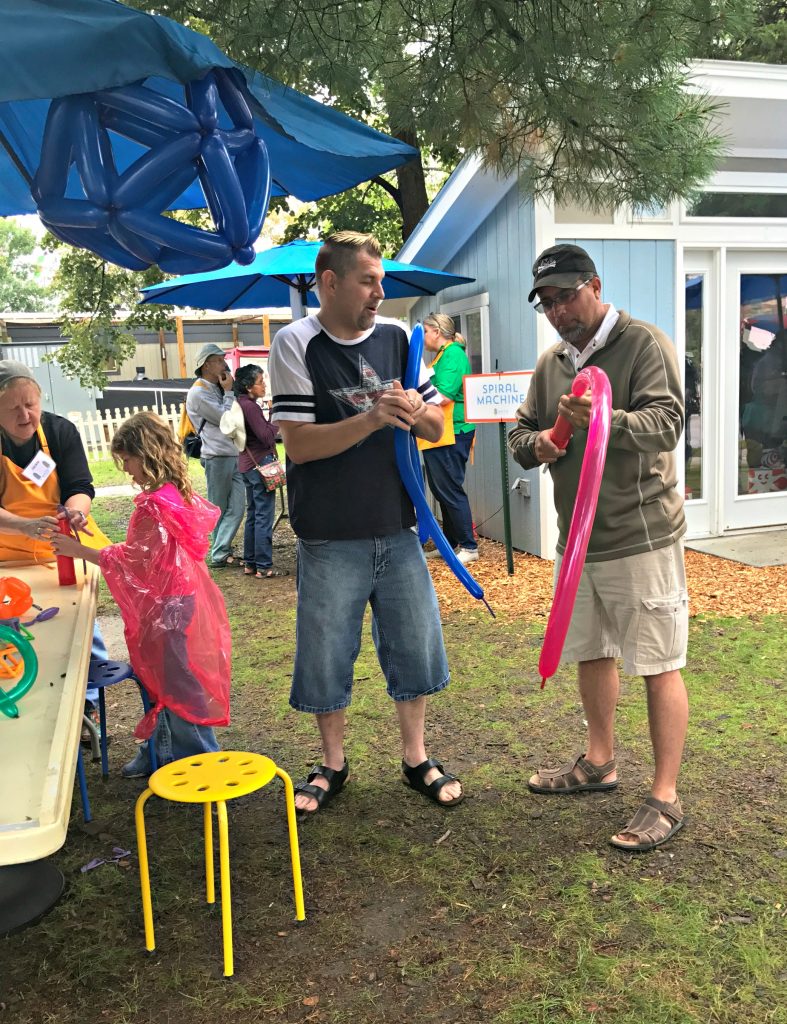 There were so many exhibits around the fairgrounds as well including Math on a stick that actually taught kids in a fun way. It made my nerdy heart happy. I also think my hubby had a ton of fun here.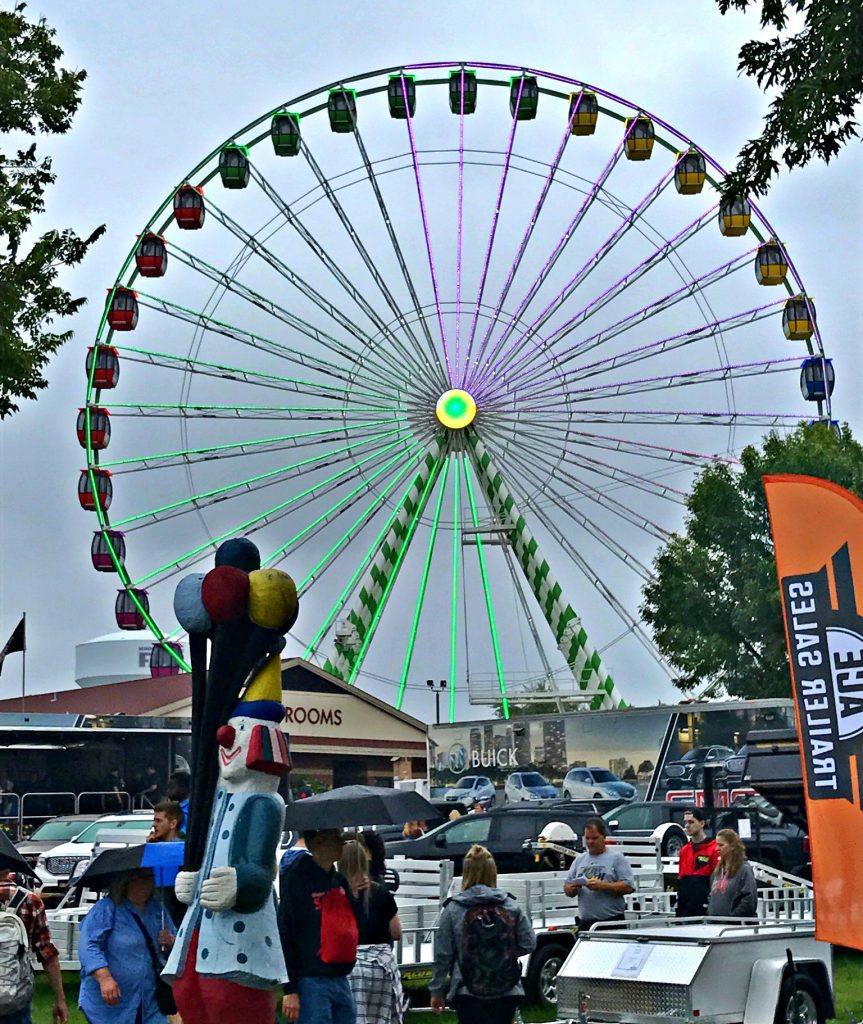 We had such an amazing time and I can't wait to go again next year!
Want to read more about the MN State Fair? The Quirky Globetrotter gives you a Local's Guide to the Minnesota State Fair and Flint & Co. tells us why the Minnesota State Fair is a Must!
Love Fair food? Flint & Co takes us on a Food Tour of the Iowa State Fair.