Police Men + Firemen + Make a Wish =
A Winning Combination
#BattleoftheBadges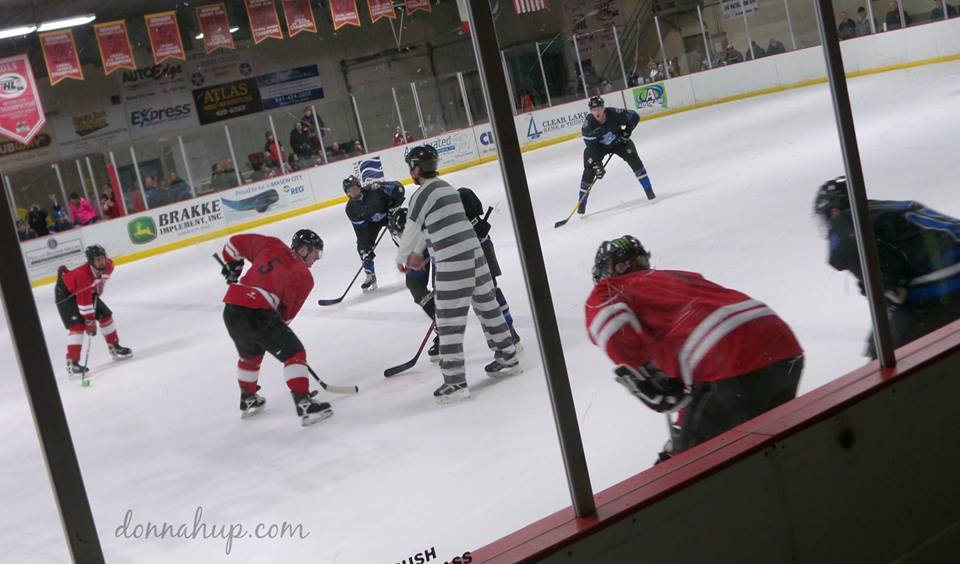 One of my favorite things about North Iowa is all the fun things they have for families.  This last weekend I was able to experience the North Iowa Battle of the Badges.  It was a unique event and I'm so glad I experienced.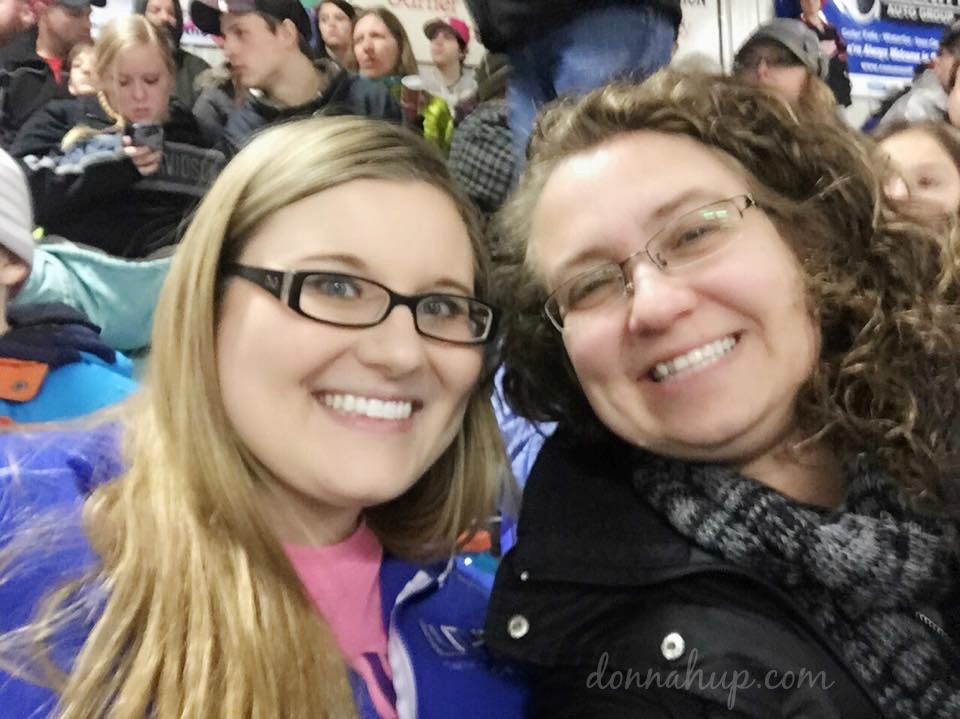 Last Saturday I headed to the Mason City Ice Arena with my friend, Amy, from Modern Rural Living.  We got there early and I'm glad we did. The arena was packed.  So, what exactly is the Battle of the Badges?  I'm so glad you asked.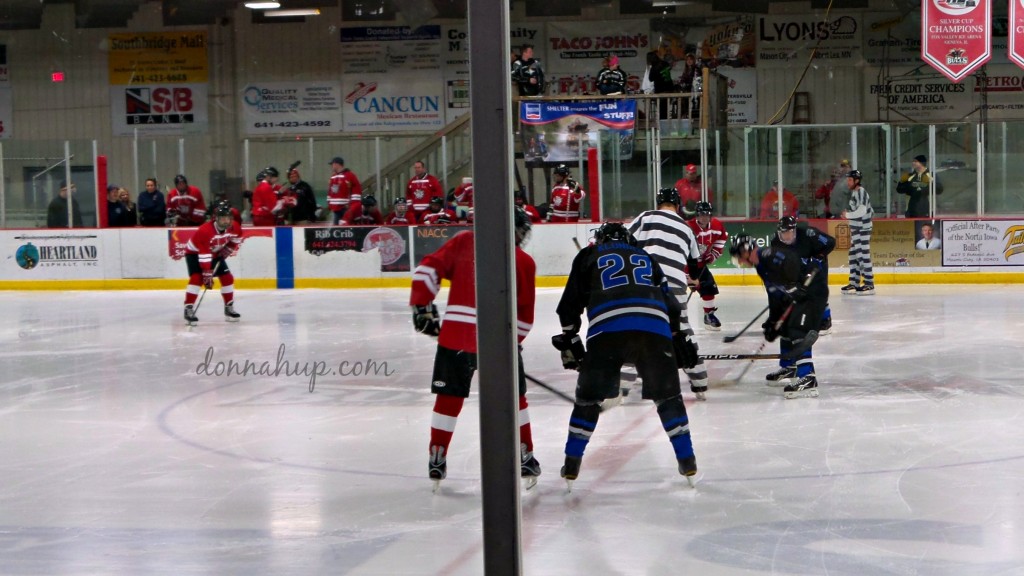 The Battle of the Badges is a hockey game between the North Iowa Law Enforcement team and the Firefighters.  They battle it out on the ice to raise money for Make a Wish.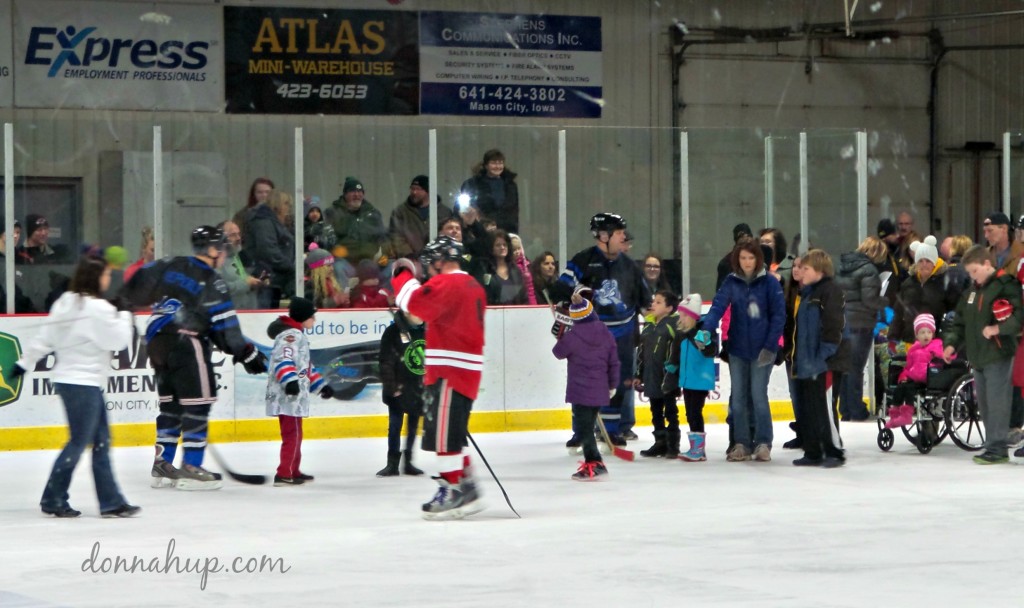 At the start of the game, the Make a Wish kids from the North Iowa area came out on the ice. It was so neat to see the law enforcement and firemen grab their hands and just give them their total attention.  As far as fund raisers they shared that last years Battle of the Badges was the number one fundraiser in Iowa for Make a Wish.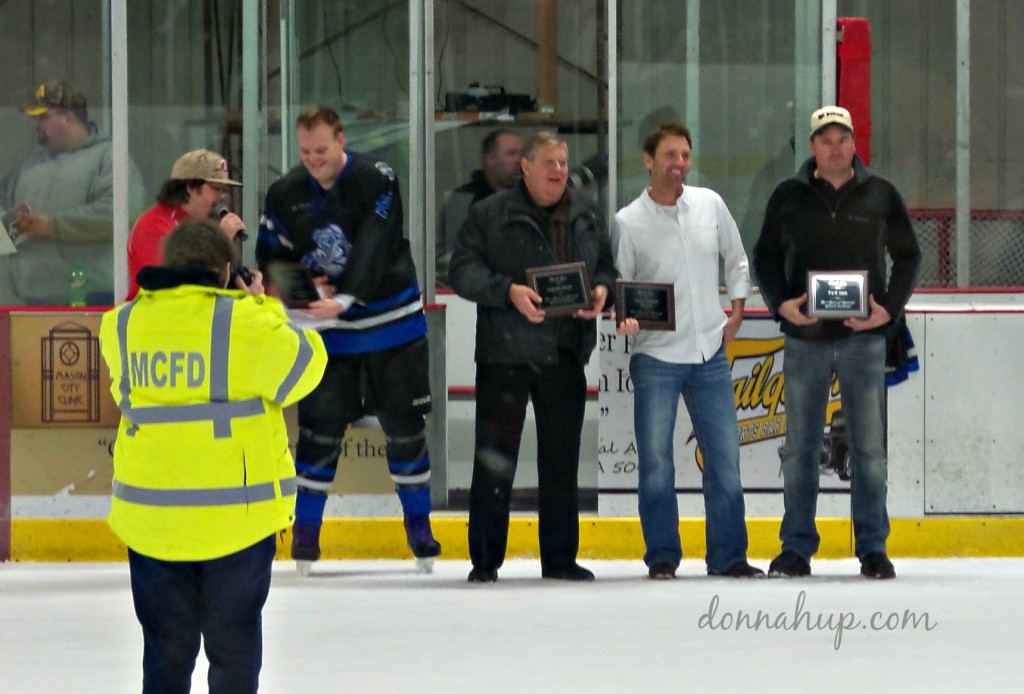 The tickets were very reasonably priced at $5 each and they sold pizza, snacks, and pop at the concession along with T-shirts and commemorative hockey pucks.  They sold raffle tickets and had a silent auction as well.  They even handed out awards to those who have made a difference in helping Make a Wish.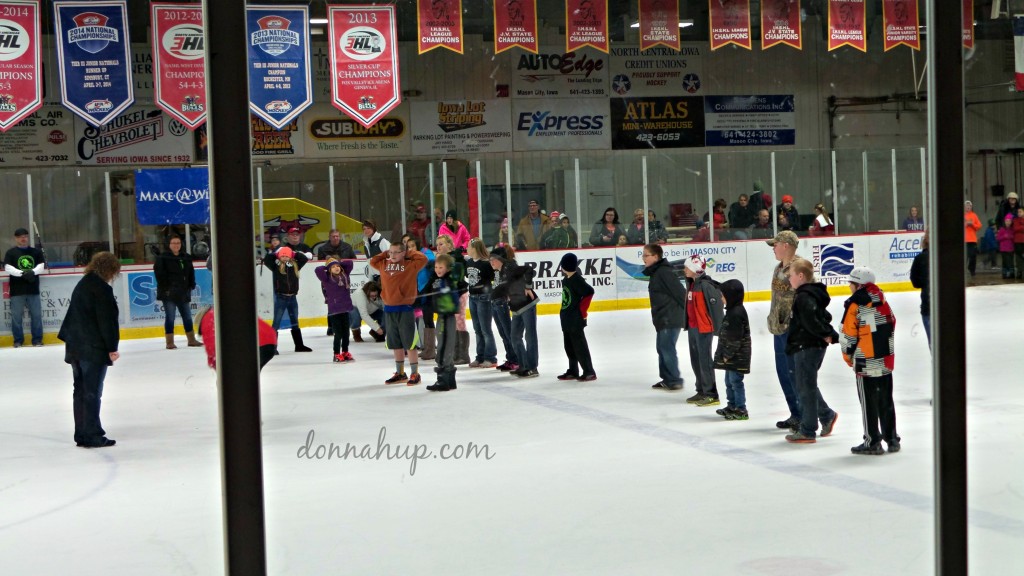 They had fun giveaways for the guests too. They had a Harley Davidson up for grabs. They drew names and you could score a goal to win the Harley. They also called all the elementary kids on the ice to play a game of heads or tails. The winner scored a Pizza Party for his class!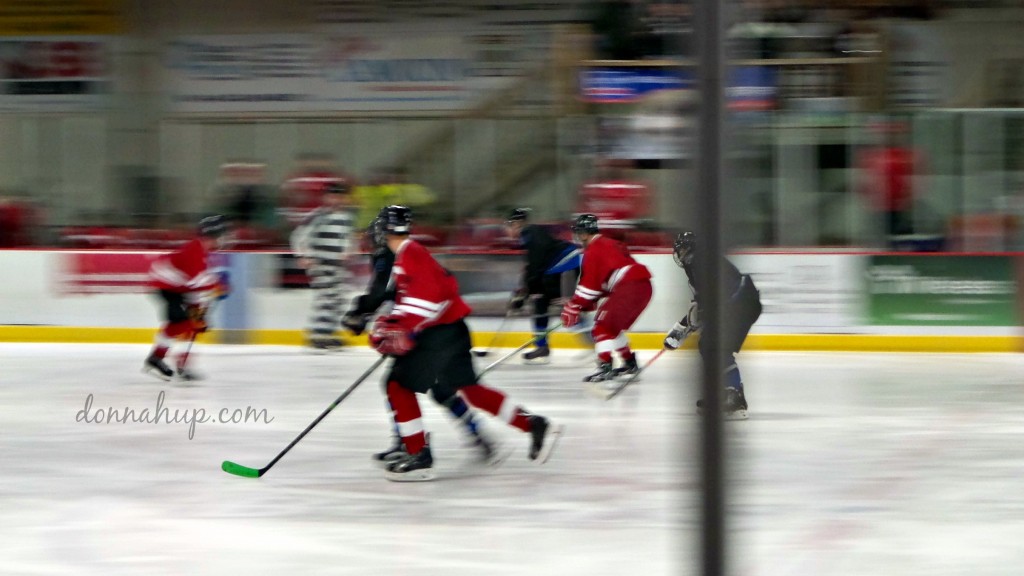 The game itself was a lot of fun. Both teams played well and Corporate Farmer even put up $100 for every goal scored.  I was rooting for law enforcement.  Both my uncle and cousin are police officers. Not only did I have the family tie to law enforcement, but one of my favorite deputies was playing.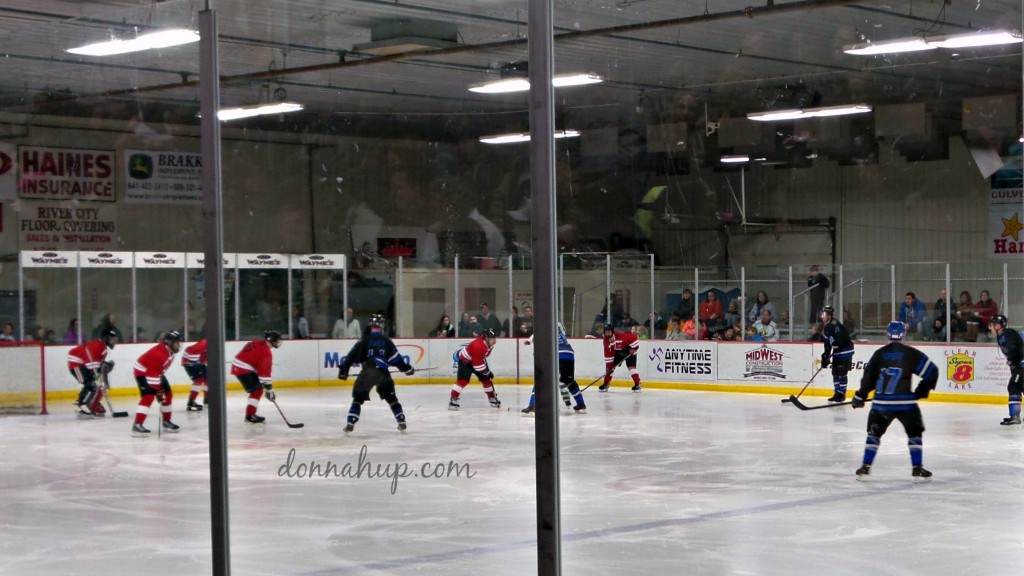 Last fall I had a tire blow out on my way home. Within just a few minutes Greg Hepperly from the Worth County Sheriff Office not only stopped to check on me, but he changed my tire!  He scored two of the goals and had a few assists as well.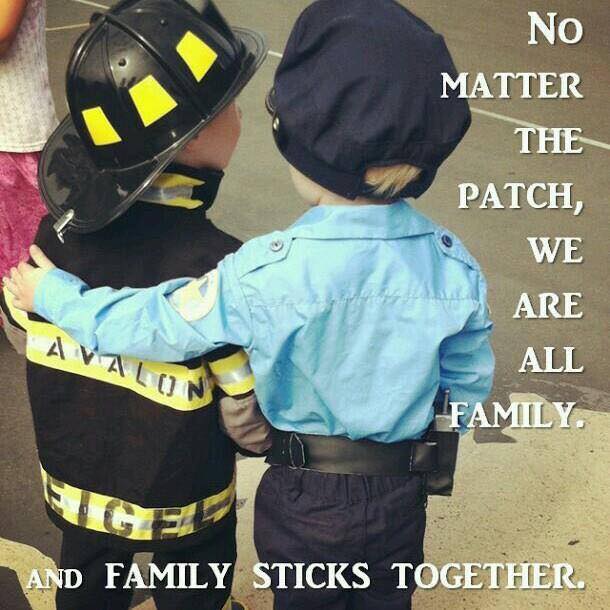 It was a great night filled with lots of family fun. The Law Enforcement team won with a 6 to 3 score. The event raised about $40,000 for Make a Wish! The way I see it, the whole event was a win!
North Iowa Battle of the Badges on Facebook