Lou Malnati's – Best Chicago Pizza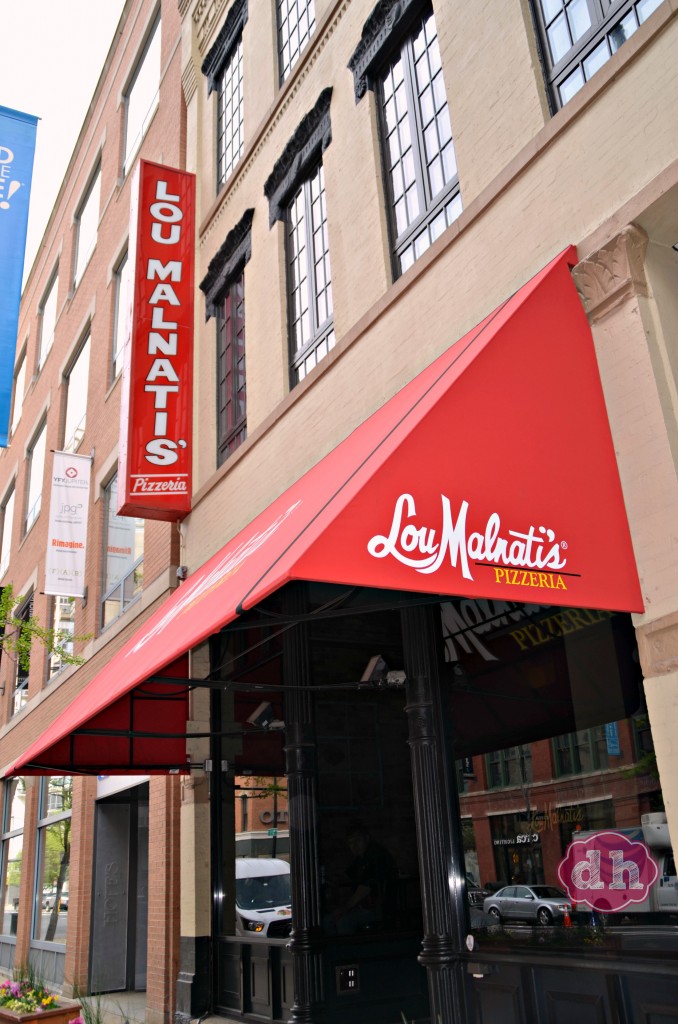 When the North Iowa Bloggers set out to Chicago there were two things I wanted to eat – Chicago Deep Dish Pizza and a Chicago Dog (that post is coming later).  We headed to the Lou Malnati's River North location.  It looked pretty small from the front, but the restaurant was deep and had more than one story.
We were seated upstairs and Jason was our server. If you ever go to the River North location be sure to ask for him. He's the best!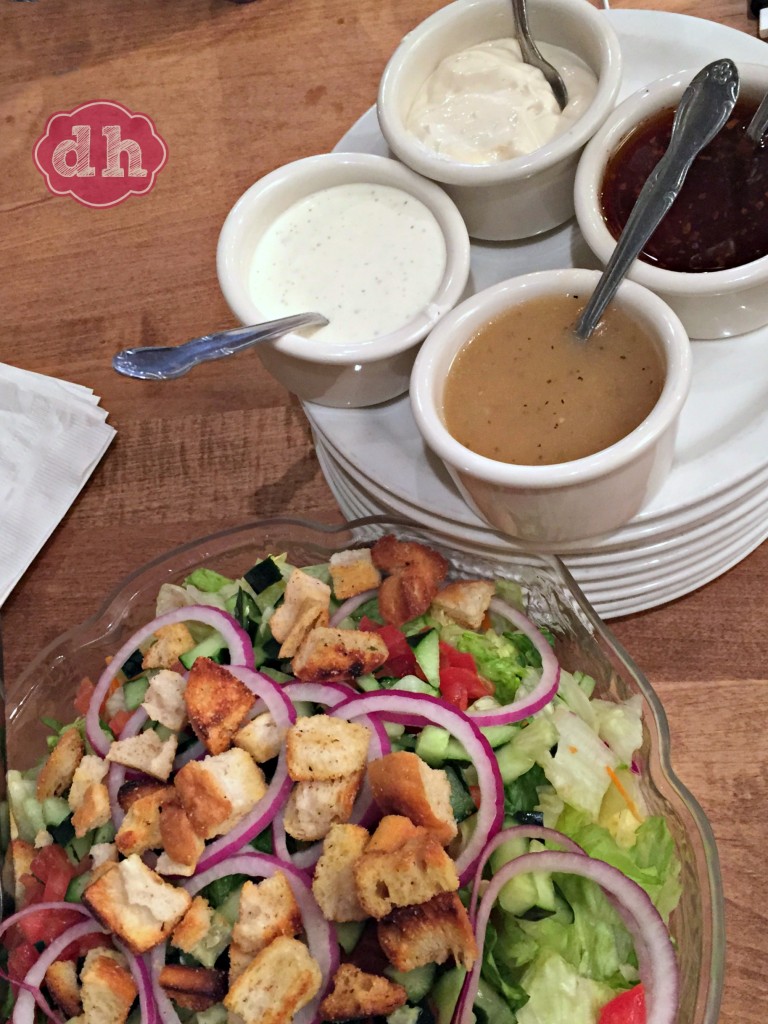 We started out with a family salad and Jason brought us 4 different dressings. My favorite was the Gorgonzola dressing.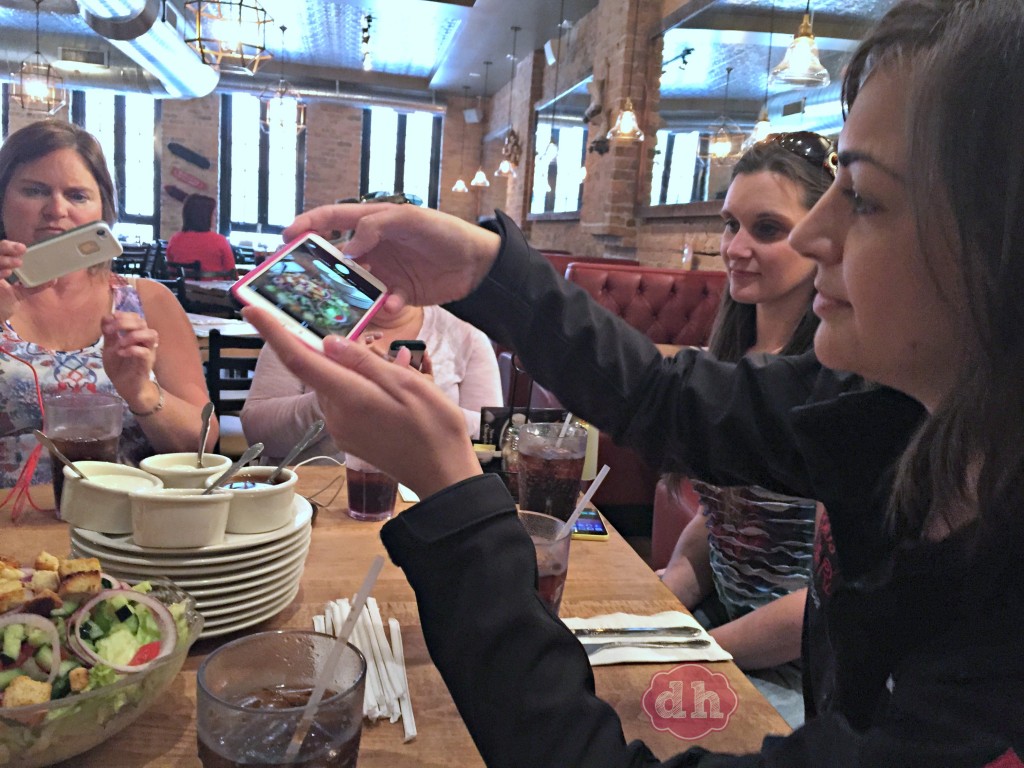 I thought you might want to see a behind the scenes picture of what happens when you go out to eat with bloggers 🙂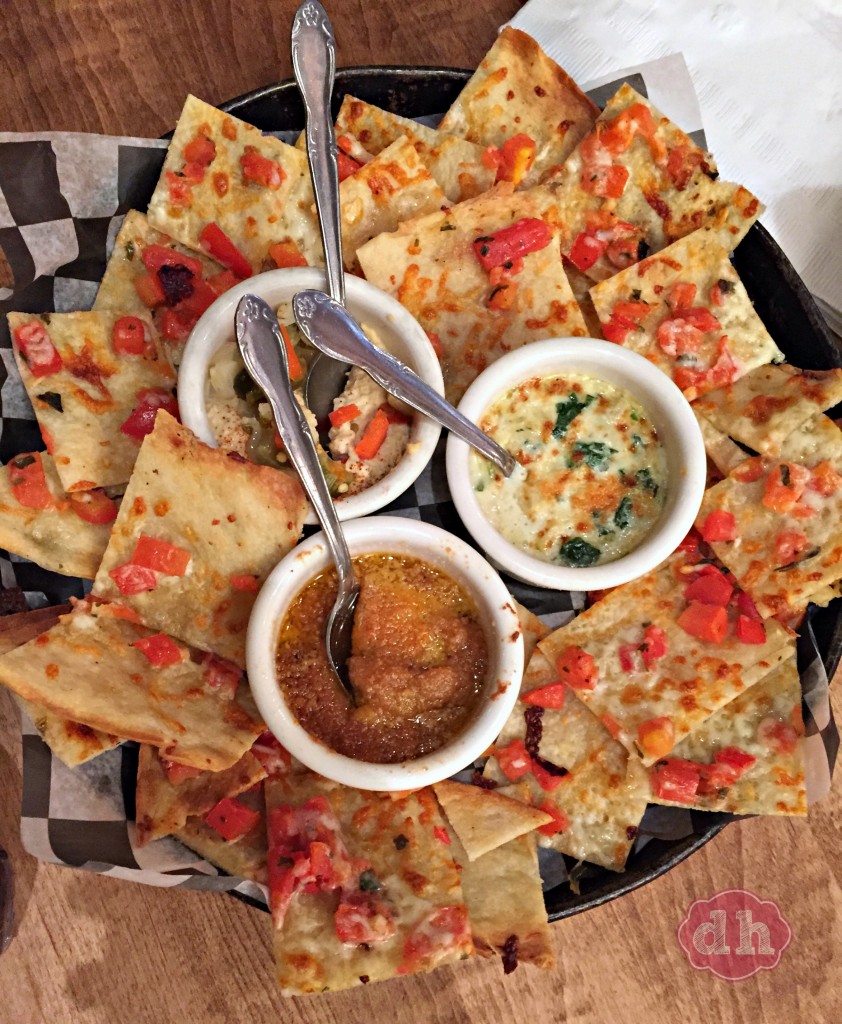 After that came the crispy pizza dough chips with three choices of housemade dips – roasted garlic, artichoke and giardiniera-topped hummus.
I really wanted a deep dish pizza, but I'm gluten free so I started for searching the menu for gluten fee options and they had quite a few! I was super impressed.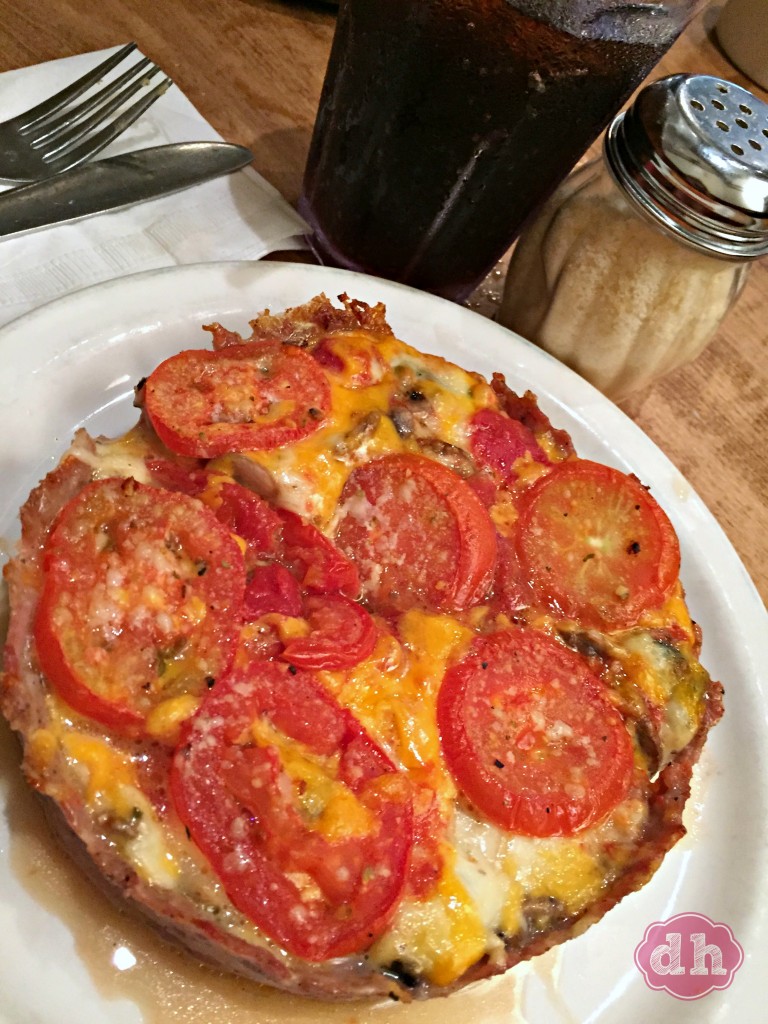 I went with the Lou (Spinach mix, mushrooms and sliced roma tomatoes covered with blend of mozzarella, romano and cheddar cheese on garlic Buttercrust).  Rather than the buttercrust though I went with a thin sausage crust.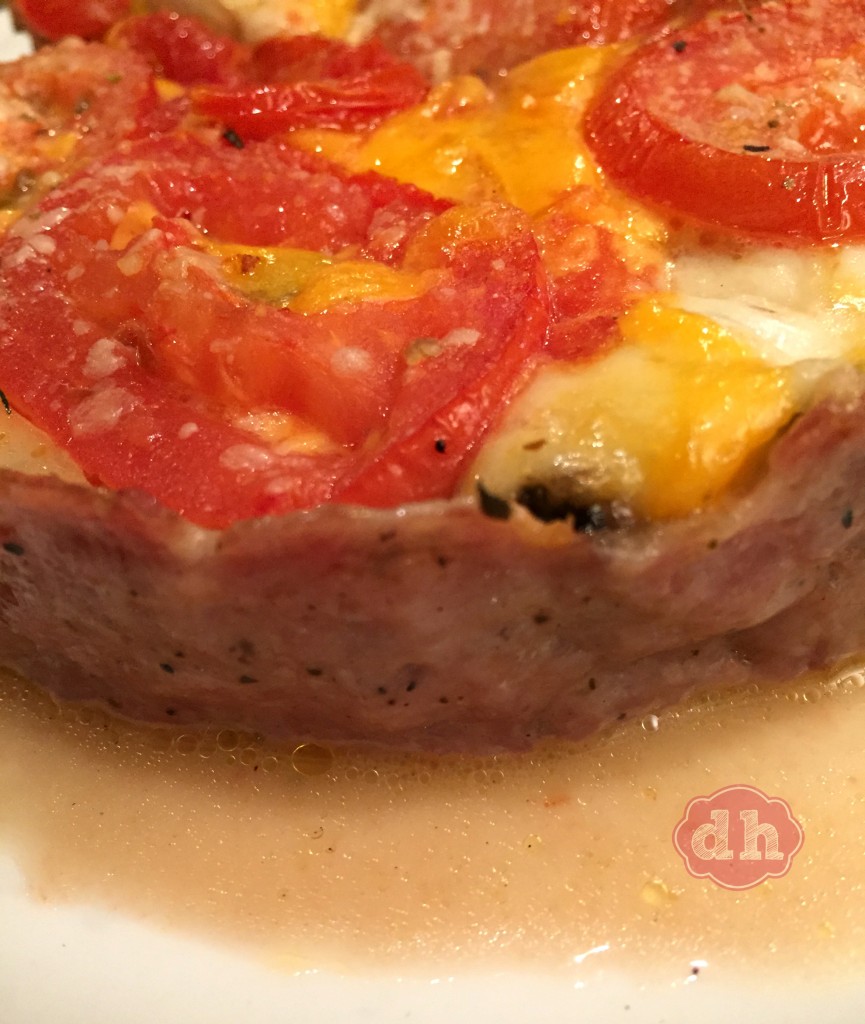 It was delicious and totally gluten free!  I ordered the personal and couldn't finish it.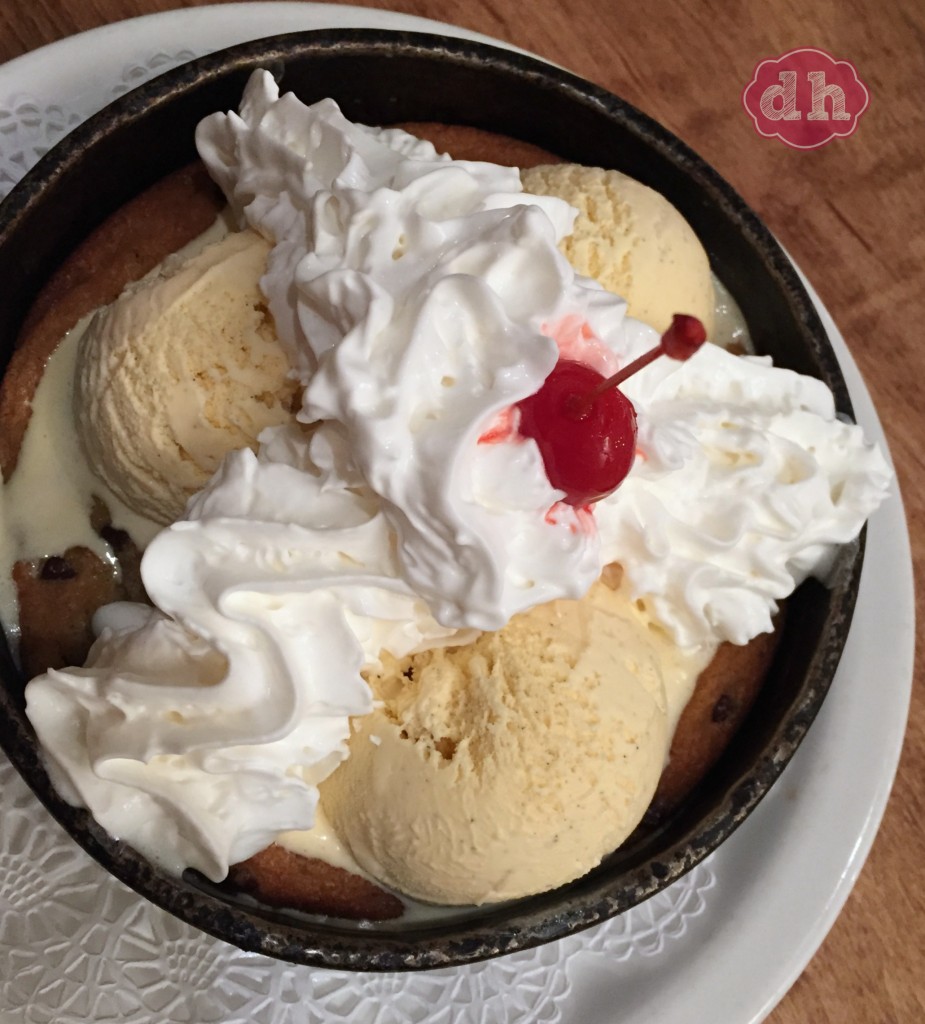 We all said we were stuffed and couldn't eat another bite. That was until dessert came out. We had a chocolate chip pizza (A freshly baked chocolate chip cookie prepared in a deep dish pizza pan, topped with vanilla bean ice cream and whipped cream).  We passed it around and the ice cream was delicious!! Everyone else said the cookie was also amazing.
If you're in Chicago make sure to make a stop into Lou Malnati's! You will not be disappointed!
Want to try Lou Malnati's, but you won't be in Chicago anytime soon? They ship!! You can check out the Tastes of Chicago.  They deliver all your Windy City Favorites nationwide!
Connect with them: