A Prayer of Gratitude
#TruckerTuesday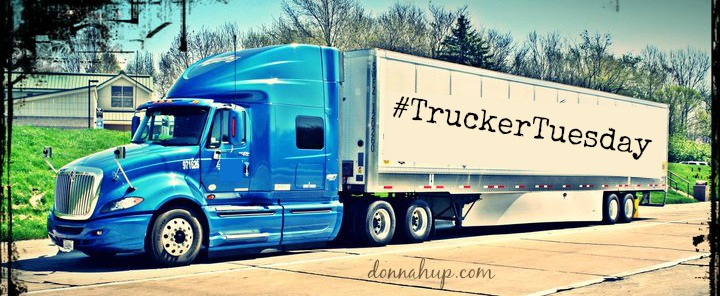 We have several Truckers in our family. My husband and myself, my father in law, 2 of my brother in laws, my cousin, my husband's uncle, and my husband's grandfather were all truckers. We joke that diesel runs in our veins.
My all time favorite trucker though is my husband, Myles. He's my best friend and so much more. I just love doing life with him and actually look forward to growing old with him.  Even though I still have my CDL I work from home. I really enjoy staying in one place, having local friends, a local church, and being able to volunteer in my community.  My husband still drives. He's over the road and I get to see him on his home time.
I'm really thankful for cellphone service and Skype.  I miss him so much when he's gone and I talk to him several times a day.  This past Saturday started out the same way. He let me talk about what was going on in my world and share my thoughts and feelings. He knows I talk a lot and he just listens patiently.  After I was done he started out by saying "Well we had an interesting morning"  He team drives with his brother and he told me that mud got splashed on the truck and he got dirty because it came through the window. I am a visual person and I couldn't understand how he got dirty. I asked him if he had his windows down. He explained and I heard the words, but it wasn't processing.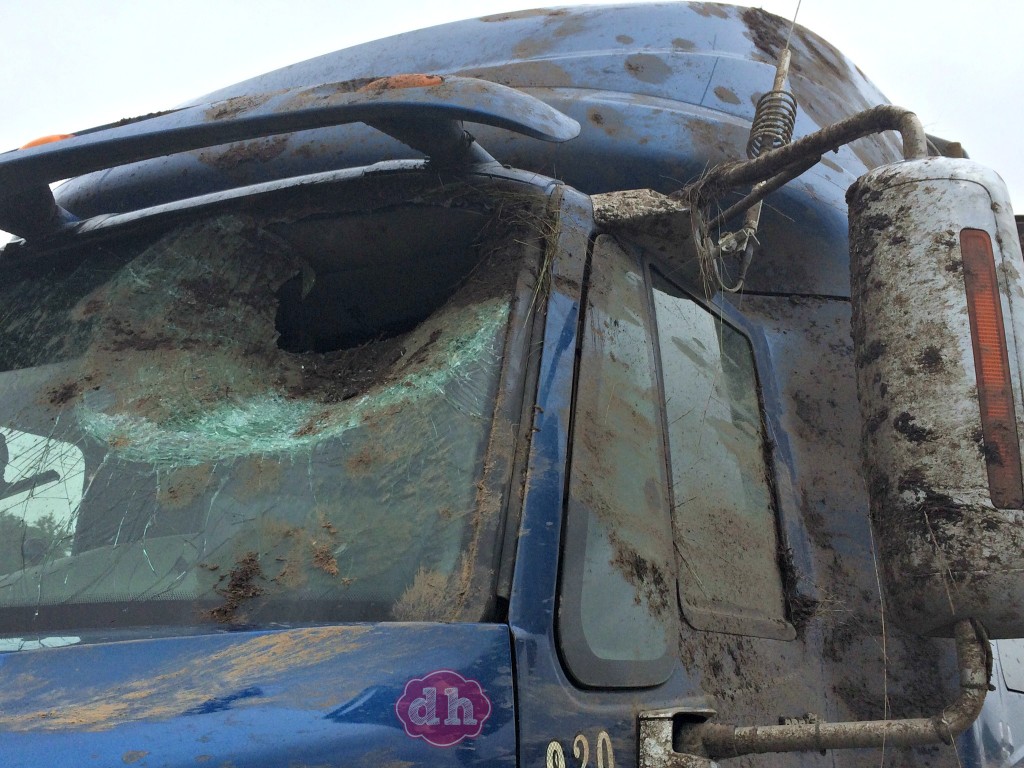 Then he sent me these pictures. I called him back and asked him to explain it to me again. The video below is from his dash cam.
He was heading east bound on the interstate and another semi truck lost his steering and went into the center median. He hit the ground with such force that it flung dirt and well, earth into the air.
A chunk of earth went right through the windshield of the truck my husband was driving.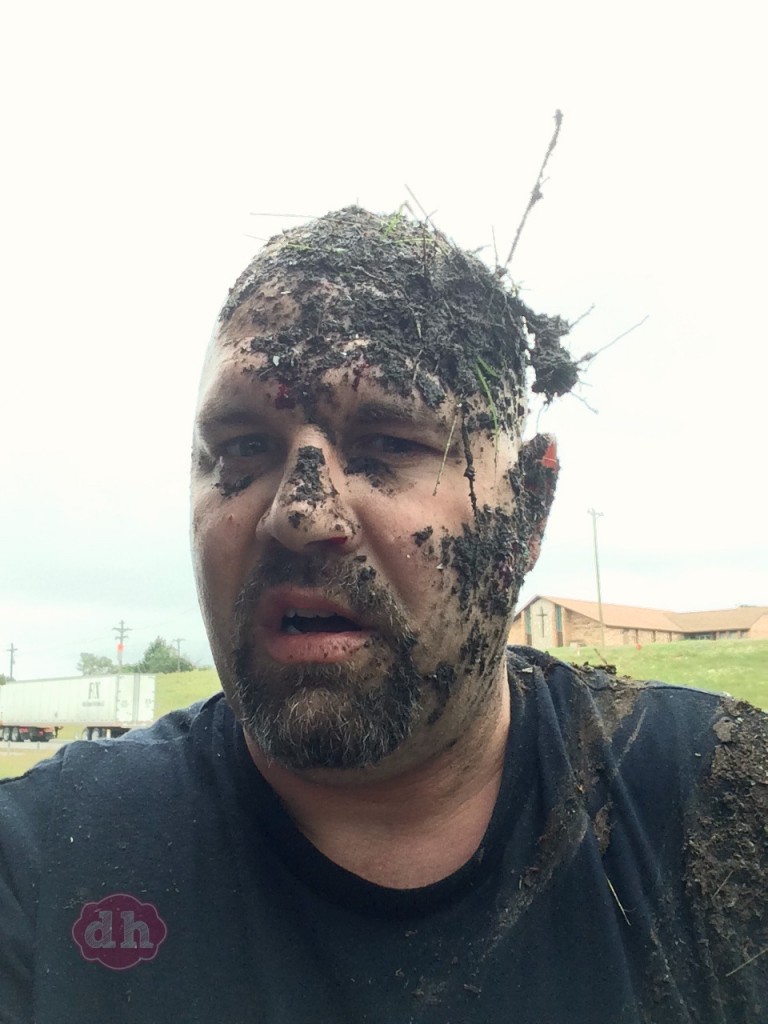 The paramedics cleared my husband on the scene after cleaning him up and pulling glass shards out of his head.
I got off the phone with him and cried and cried. They were tears of relief as it sunk in what "could have been"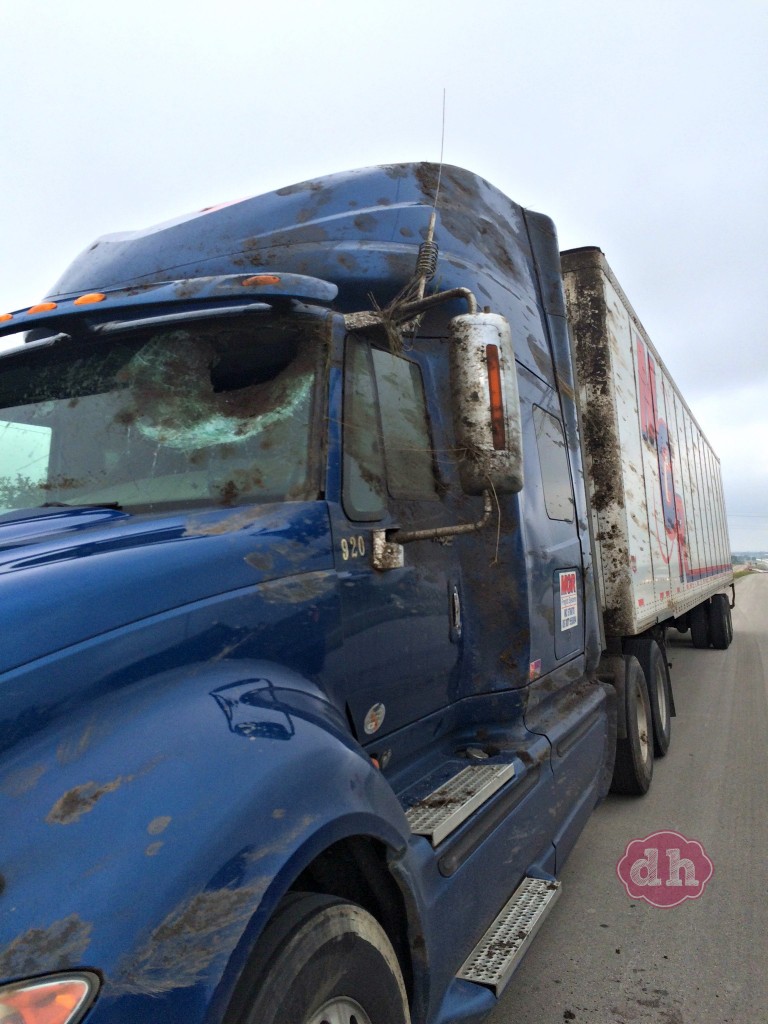 Yes, my husband was okay. Yes, he was alive. It brought back memories of a few months ago though. My friend and fellow blogger, Amy, was killed in a car accident and she did everything she was supposed to do. Someone hit her. My husband's uncle was killed shortly after that in a car accident.  And now this.  Myles wasn't even going in the same direction as the other truck.
I know there is nothing I can do to control other drivers and I just have to pray for my protection over my husband as he drives on the road.
Would this have still been a prayer of gratitude had this ended differently? Yes, I really do believe it would be. It would sound different and I'd be thankful for the time I had been given with him.  He is here though and I'm thankful for another day with him.
I know God is in control of things and how many days we each have on this earth. This is yet another reminder to me that life is short. I choose to live gratefully for all that I've been given everyday.
Safe travels out there!