Lemon Sugar Scrub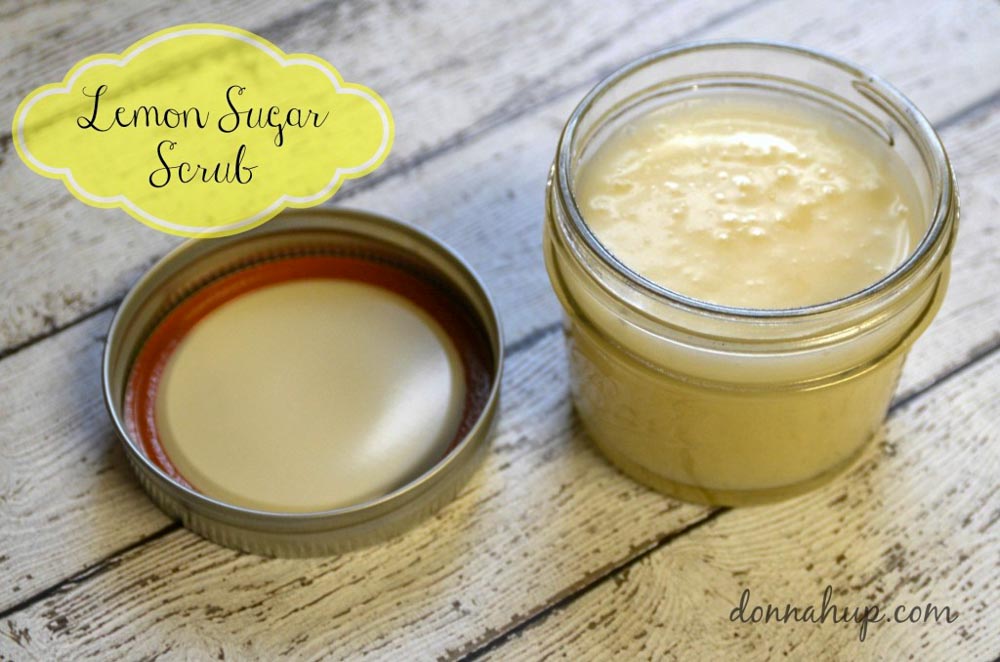 Lemon sugar is one of my favorite scents. It's very invigorating.
It's also very easy to make.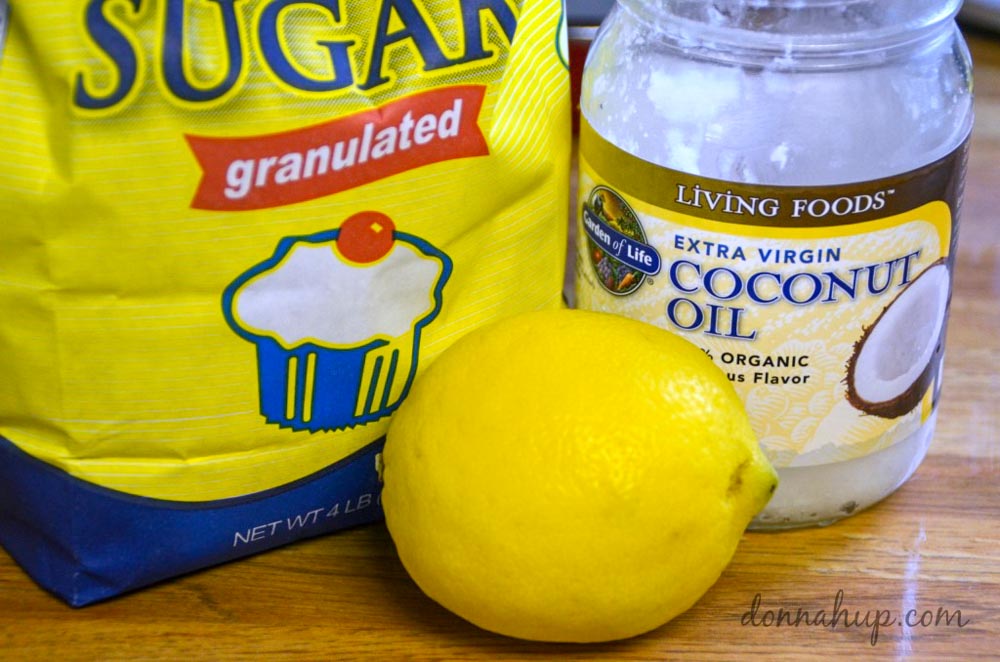 In fact, there are only 3 ingredients!
1 cup sugar
1 cup coconut oil
juice from 1 and a half lemons
Basically you mix all the ingredients together!
Make sure that you melt the coconut oil first. I just place the jar in a bowl filled with hot water. Do no stick it in the microwave.
Once you coconut oil is melted mix in the sugar and lemon juice. It will be very runny at first but will get thicker while sitting.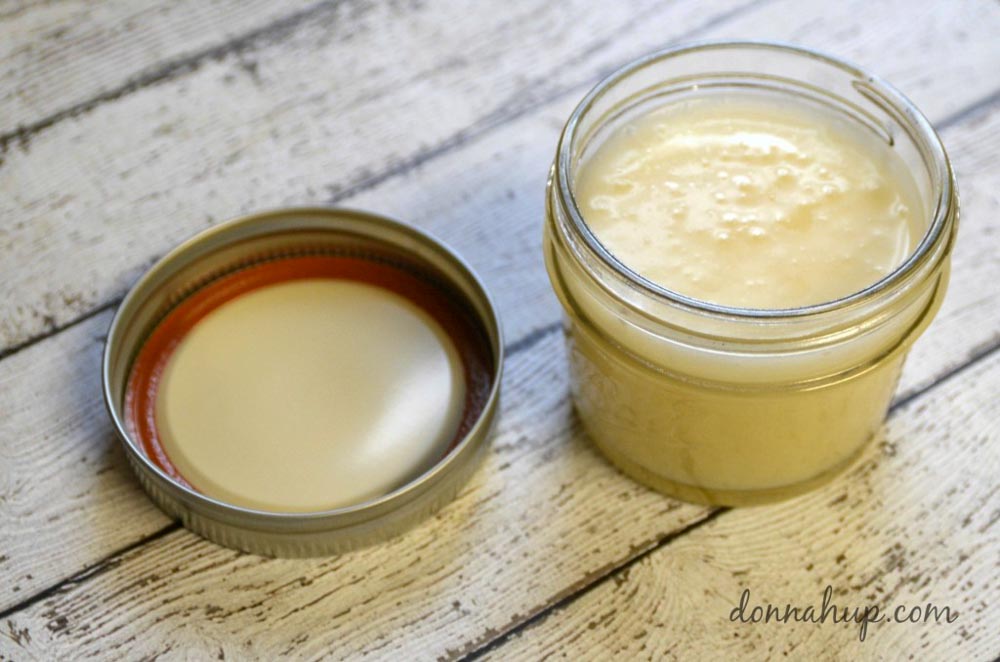 You can use it as a facial or body scrub. I really enjoy the creamy texture of this scrub and love using it as a shaving cream! It makes my legs super soft.