Leave your Mark at Tacky Jack's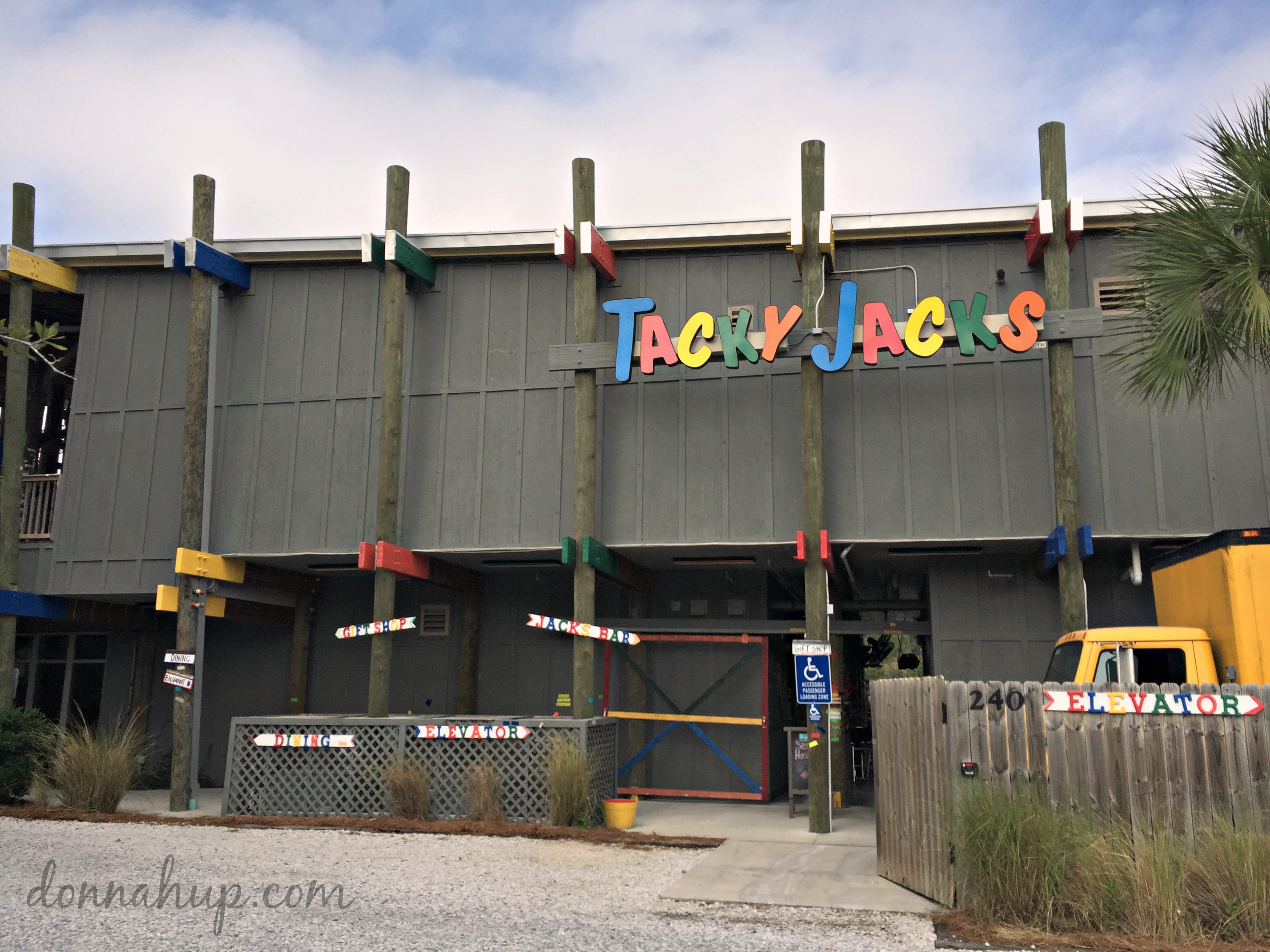 When you pull up to Tacky Jack's in Gulf Shores, Alabama you're greeted with a bright sign and fun feel.  They even have fun music playing to go along with it.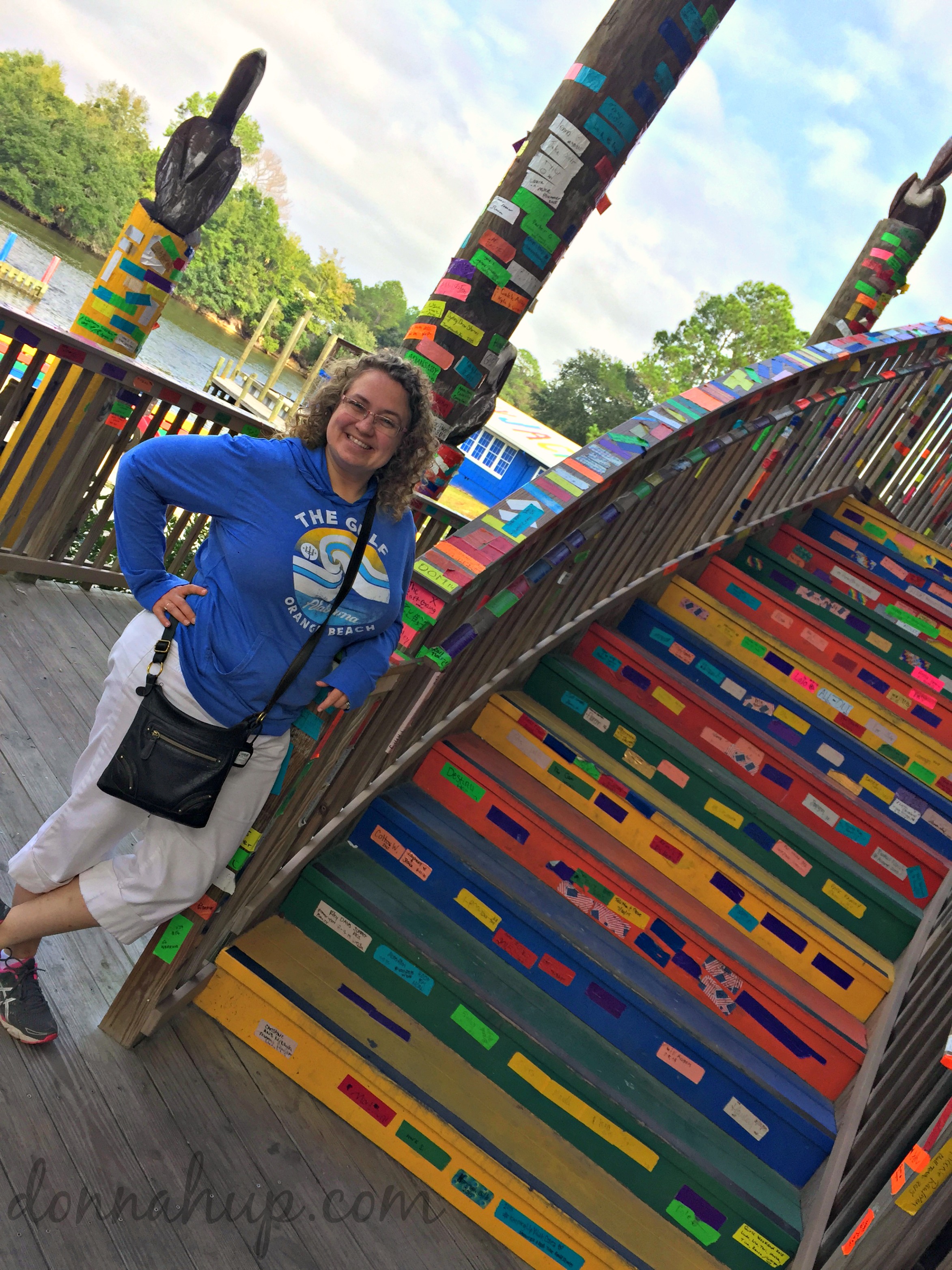 When you turn the corner to the entrance it becomes a whole lot brighter! The whole place is painted in bright primary colors and there are strips of duck tape EVERYWHERE.  Seriously, every where I turned the tape was stuck with writing and phrases.  If was such a fun atmosphere.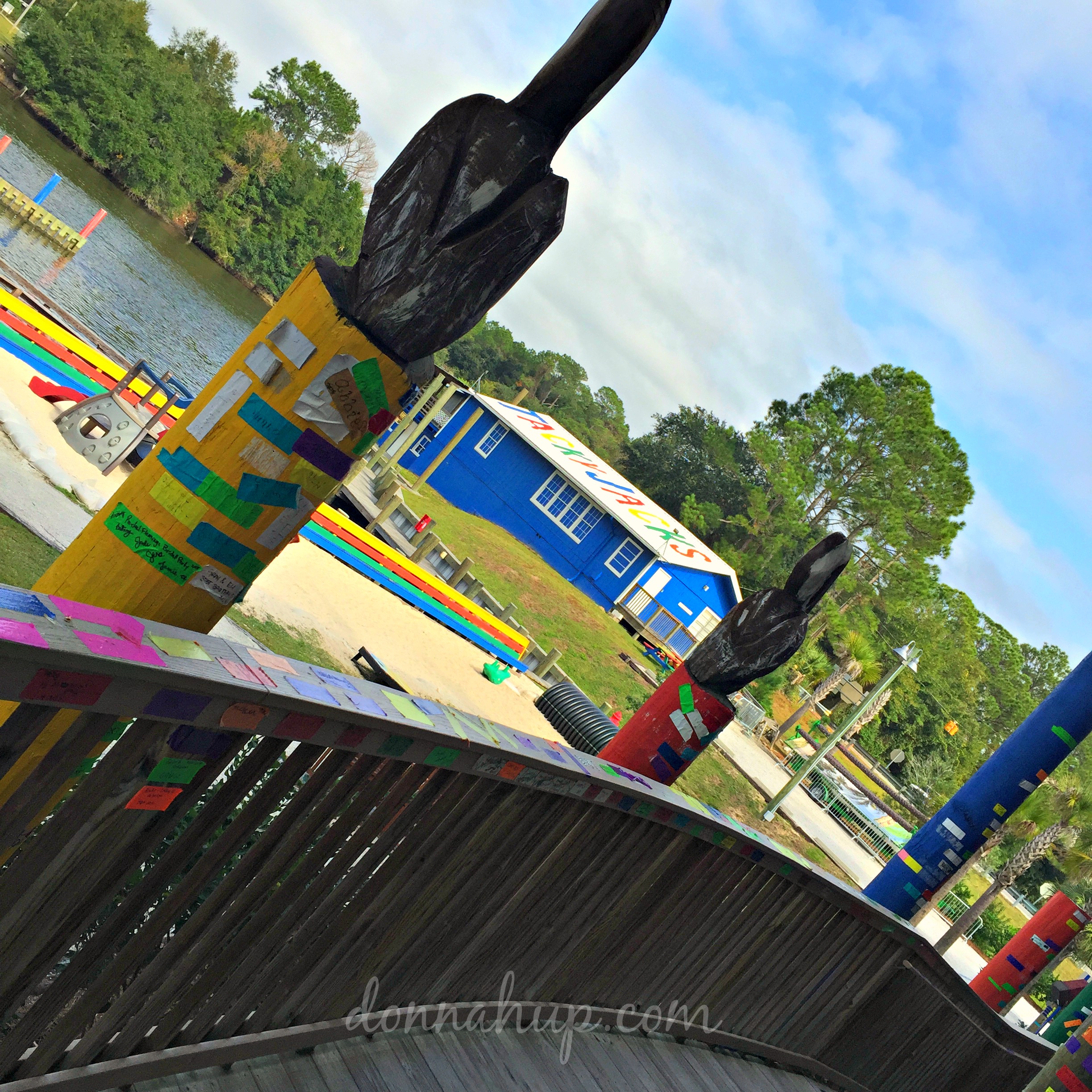 They had a pretty fantastic view off the back too!  The view and the breeze made sitting outside a nice feature. They only had two waitresses on though so we sat inside. Even with a busy dining area our waitress was pleasant and efficient.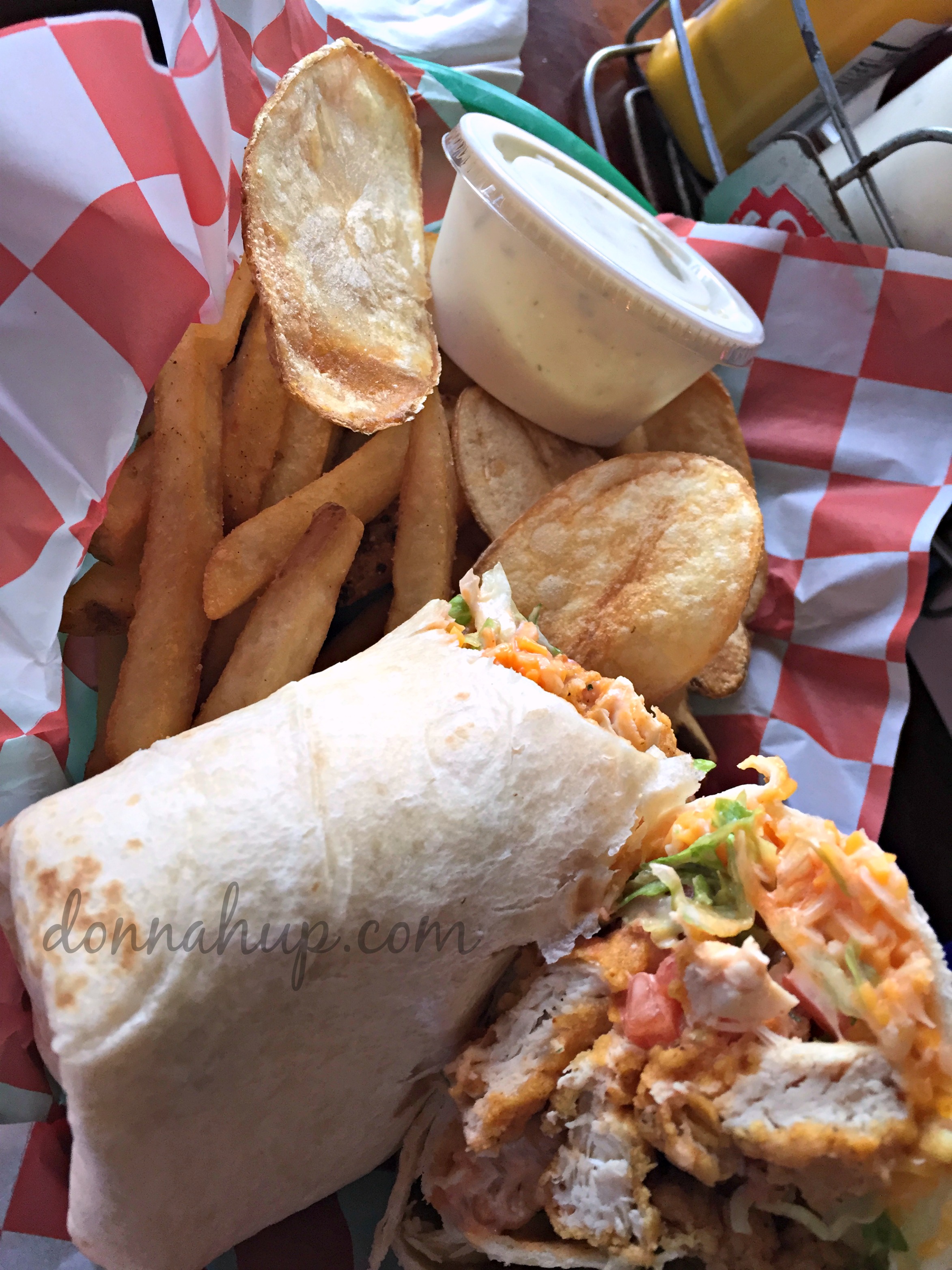 I went with the Buffalo Chicken wrap and it was super tasty!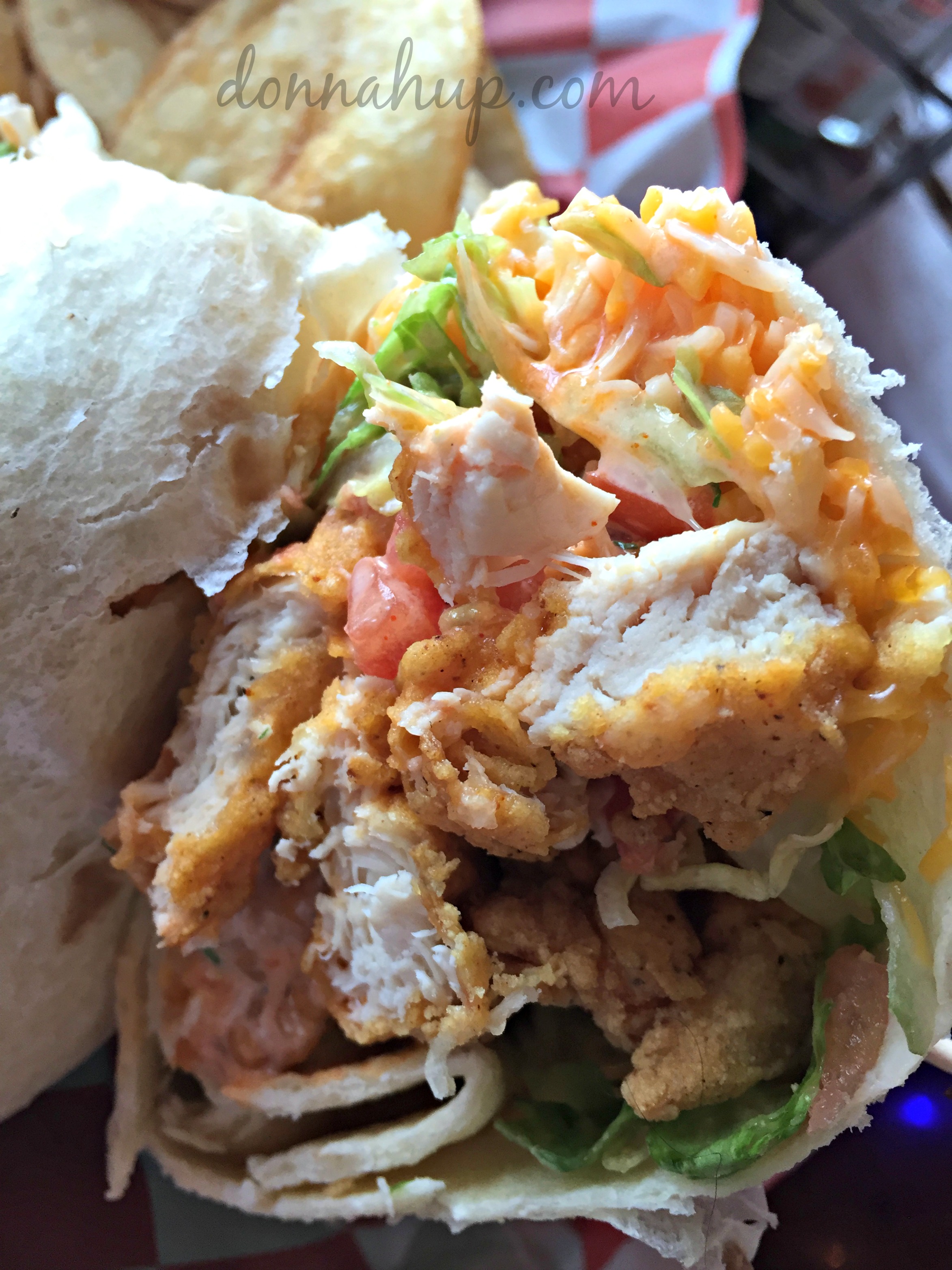 I could taste the buffalo flavor (which I love) in every bite. I couldn't finish it all and let full and satisfied. I could get two meals off out of the wrap.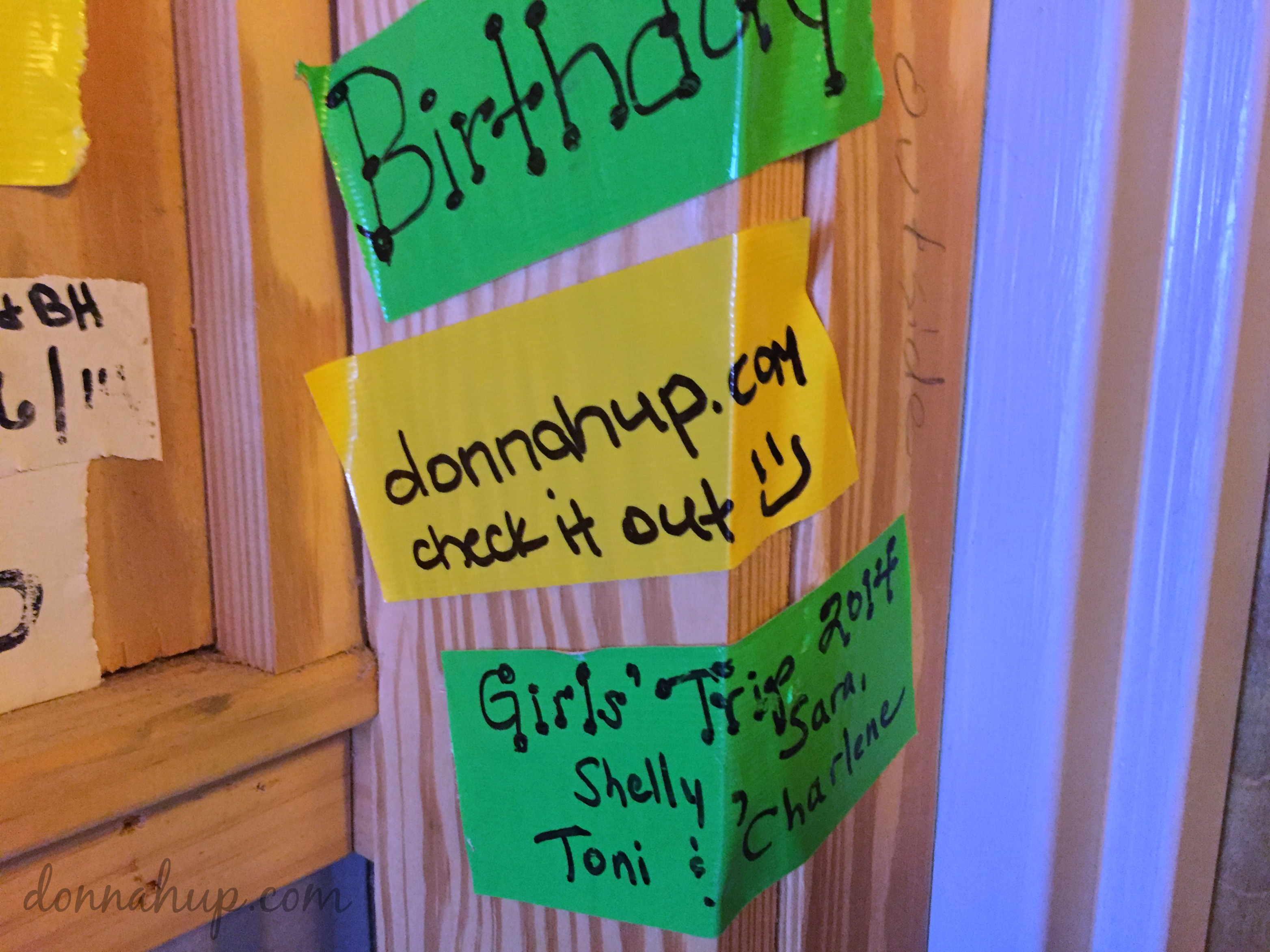 After our meal we could grab a piece of duck tape to make our own mark. I left mine by the bathrooms so everyone would walk by it 😉
What would you write on your piece of tape?
Connect with them: