Largest Meteorite to fall in North America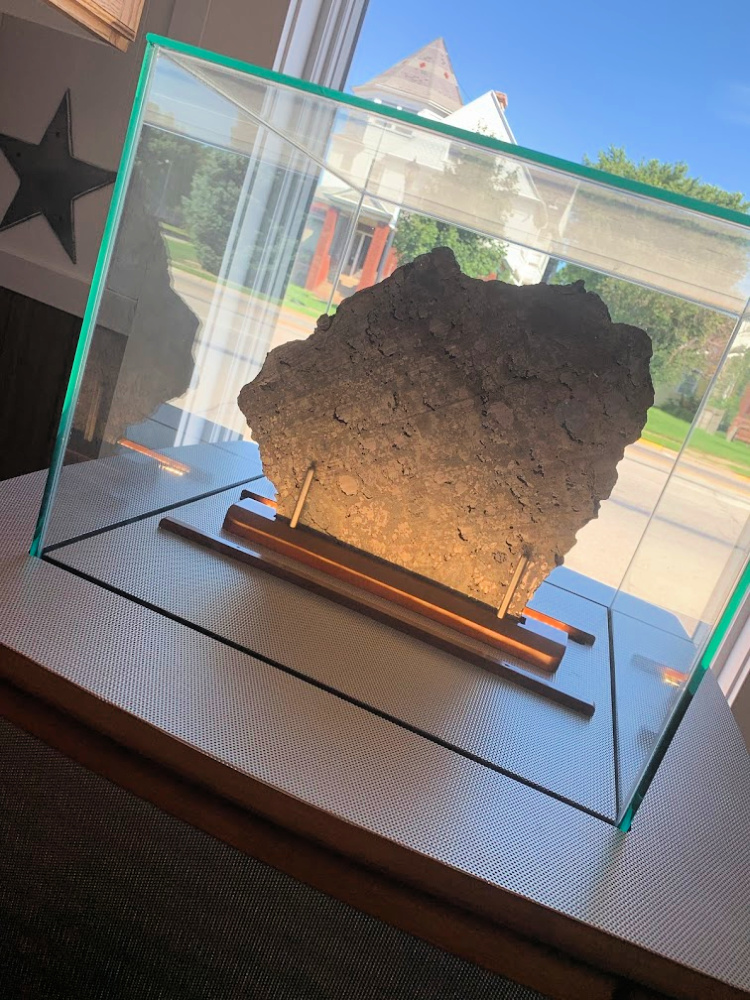 Did you know that the largest meteorite known to hit the earth in North America happened in Estherville, Iowa? That's right, here in the good ol Midwest.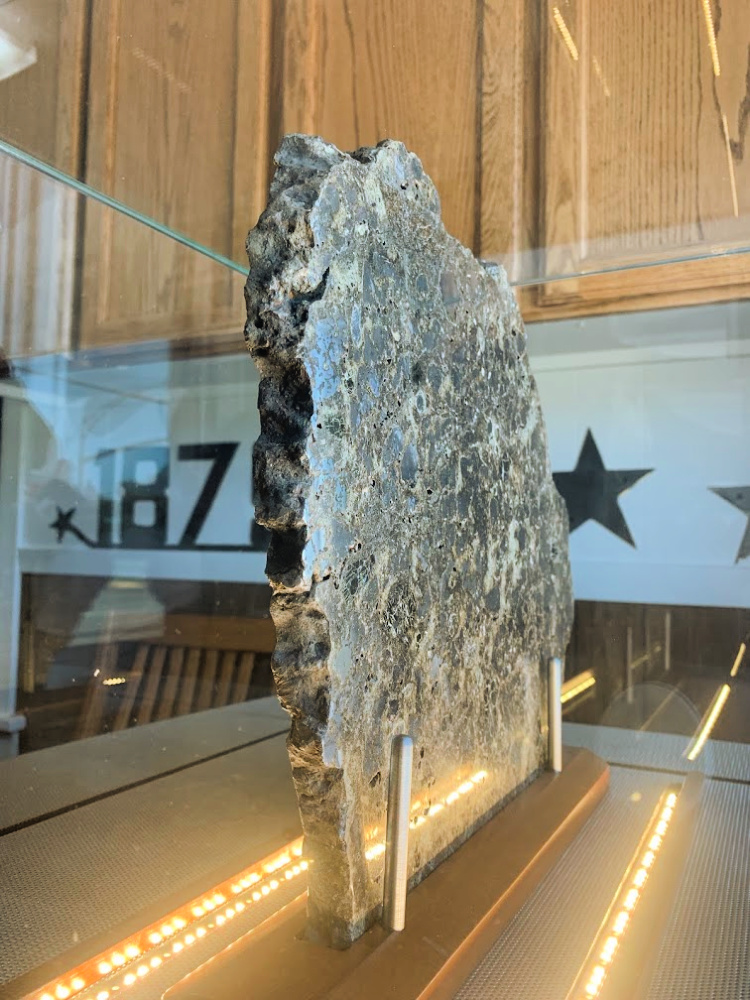 I had a chance to visit Estherville and see a piece of the actual meteorite. In fact you can see pieces of at both the library as well as the Meteorite Center in Estherville.  There are also pieces of it in the Smithsonian Museum of Natural History and the Naturhistorisches Museum in Vienna, Austria.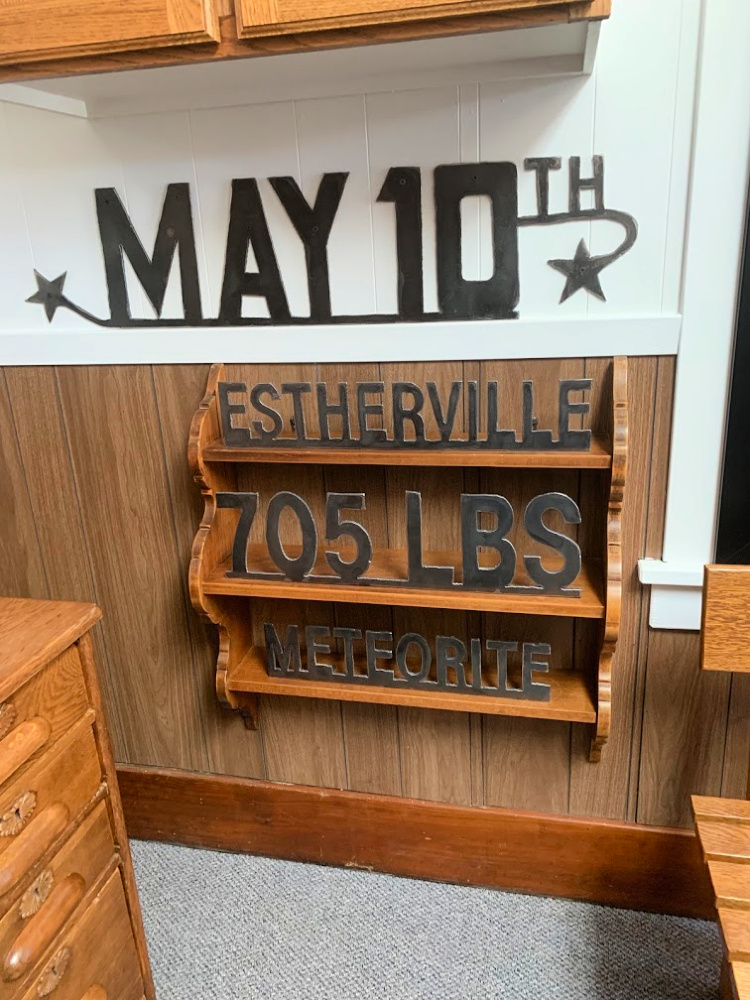 When the meteorite struck on May 10, 1879 it hit the ground so hard it buried itself 15 feet in the ground.
The man at the Meteorite Center knew so much. He shared stories that his grandma had shared along with others he met that were either alive when it happened or had stories from those alive when it happened. He was a wealth of information.
The meteor was 455 pounds! While it's only a slice of it at the center it's a pretty big one and very cool.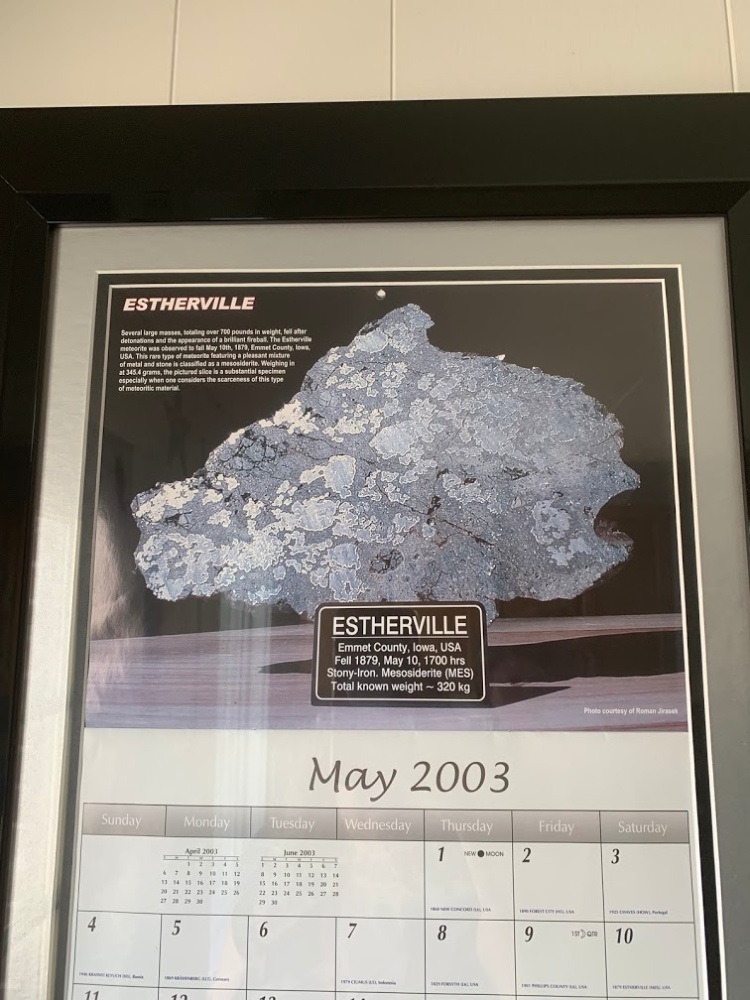 Late on a Saturday afternoon, May 10, 1879 many persons in and around Estherville were startled by a terrific explosion in the sky. The earth trembled, china shifted on cupboard shelves, doors and windows jarred, and window panes were broken. The explosion was followed by thunderous sounds, and the appearance of what seemed a ball of fire, traveling from southwest to the northeast. Three persons north of town, more then half a mile apart, saw dirt flying into the air. A METEOR HAD FALLEN!

Report of its light came from wide radius. A civil engineer surveying a railroad near Jackson, Minnesota, 15 miles northwest saw the heavenly body emerge, "brilliantly white", from a storm cloud in the west. Estimating its height at 40 miles and its speed at three miles per second, he said it seemed to draw portions of the cloud after it. Two people crossing the prairie in the open rig near Superior, Iowa 6 miles west of Estherville, found themselves directly under the mass when it exploded. They reported that the three large pieces took separate direction, traveling ribbons of vapor, which formed crow?s foot in the sky.  Read the full account here.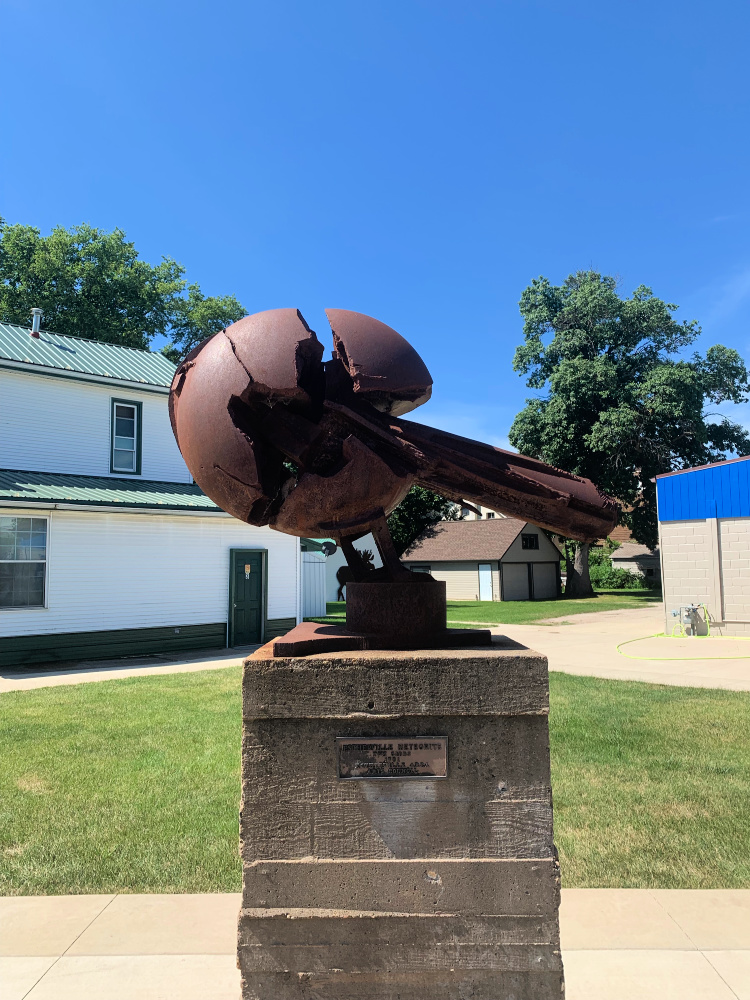 There's a sculpture of the meteorite at the museum center, but this is not where the meteorite crashed.
The meteorite landed a few miles north of Estherville. A monument located along highway 4 north marks the location spot.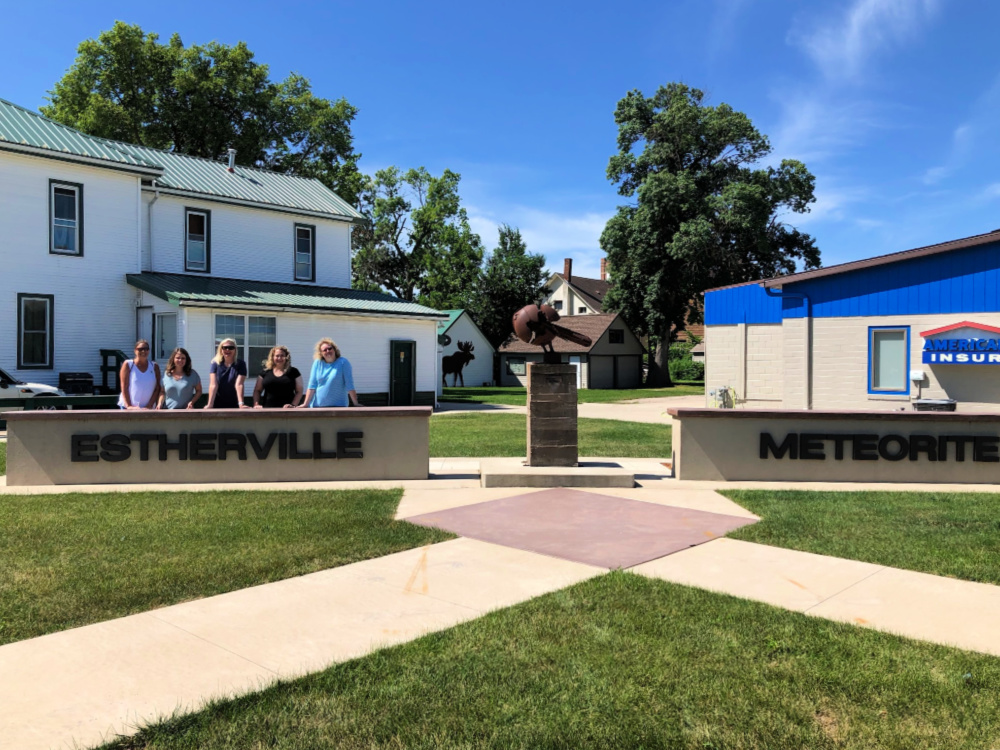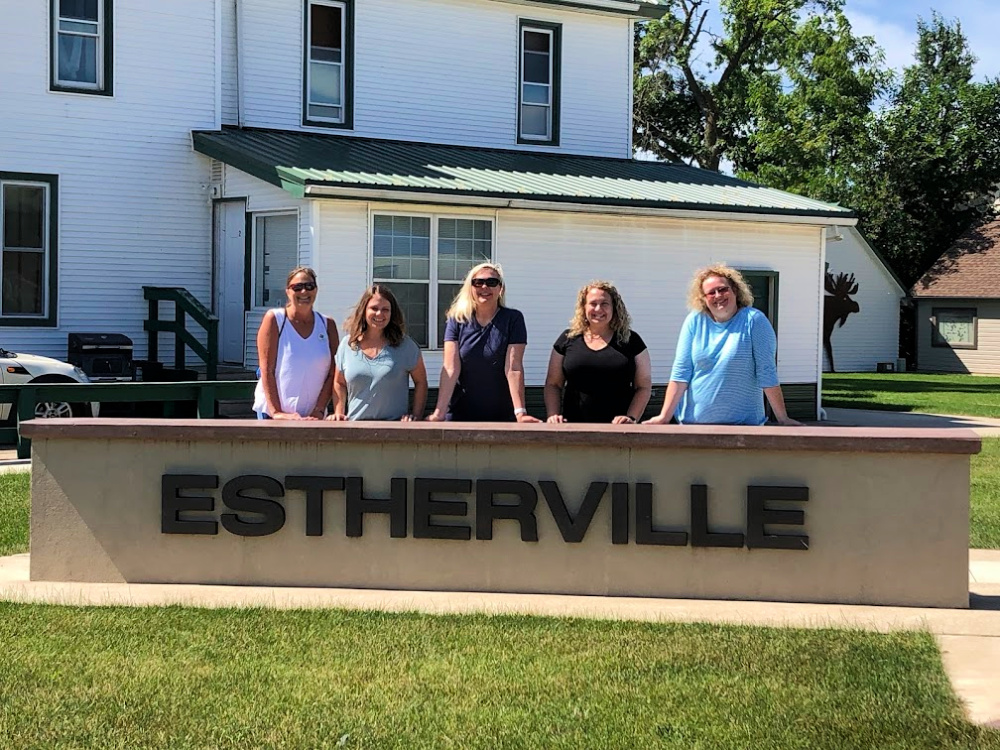 The Meteorite Center is located in Estherville at 814 Central Avenue. It's right next door to American Family Insurance. In fact, you need to head into American Family in order to see the museum as he's the one who lets you in.
More information: