Interview with Italia Ricci and Behind the Scenes of Designated Survivor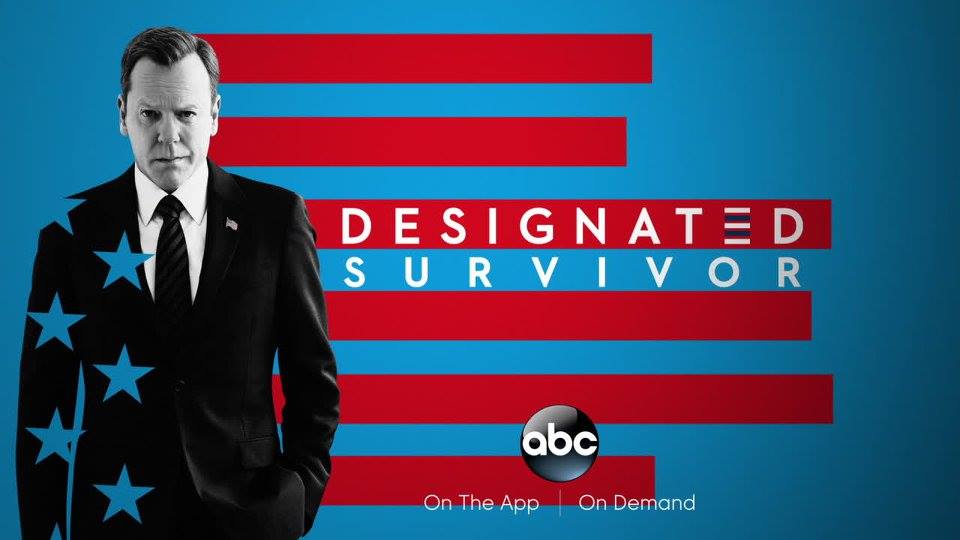 One of my favorite shows on TV right now is Designated Survivor.  I started watching it because it starred Kiefer Sutherland and I continued watching because it's a really great show!
Kiefer Sutherland stars as Tom Kirkman, a lower-level cabinet member who is suddenly appointed President of the United States after a catastrophic attack on the US Capitol during the State of the Union. In this dramatic thriller, Kirkman will struggle to keep the country and his own family from falling apart, while navigating the highly-volatile political arena and while leading the search to find who is responsible for the attack.
We were able to chat with my favorite actress from the show, Italia Ricci! She plays the Chief of Staff for President Kirkman, Emily Rhodes.  She is smart and confident both as Emily Rhodes and also as herself.  In fact when we asked her what it means to play Emily she said, "I hope that she is able to portray that women are just as smart, just as strong, and just as tough and present, and capable as a man in that world, if not better."
Some of you may remember her in Chasing Life. When we asked her the difference in playing on the show and Designated Survivor she had the past answer, "What's kind of cool is, don't you think that maybe April could've grown up and been Emily?" I totally do!
We were also able to chat with Co-Producer and writer Jessica Grasl.
I didn't realize there were multiple writers behind the series. I suppose I never really thought about how many there were, but it was really interesting to me.  We talked about their story board process and all of the consultants that help them out including someone who as actually worked in the White House.
Since there are multiple writers one of the questions we had was how each episode could keep it's own storyline and yet fit with in the main story staying cohesive. Grasl did a really great job of explaining how each episode is like a puzzle piece. The writers do stay in contact with each other letting them know where they've all left off because it affects the upcoming episodes. "That's the fun of a serialized show; you're not just doing the beginning, middle, end in every episode, these things are continuing.  You've gotta be flexible." Grasl explained.
One of the things that I love about the Kirkman White House is it lives in a different universe. While it's political it has nothing to do with politics. "I think it's been really exciting to sort of live in a space that feels so different from real world." Grasl told us.
This is a show that takes "big swings" as Grasl put it.  The series started with the Capitol blowing up and the entire government being wiped out and it just goes from there. I've really enjoyed it.
Another highlight of the evening was previewing the next episode, "Two Ships" that Jessica wrote! As usual it's exciting and non stop. Make sure you check it out!
"Designated Survivor" airs Wednesdays at 10/9 on ABC and can also be watched on the ABC App and On Demand (and on Hulu!).