Ice Road Trucker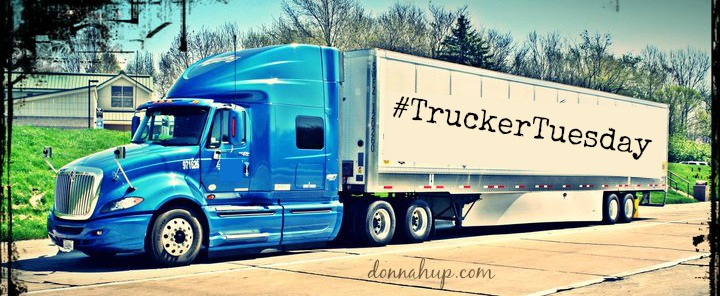 Have you seen the show Ice Road Truckers on the History channel?  I thought it was a great show until I started driving a truck and realized that a lot of it was exaggerated and over the top. Now, I never drove a semi truck through Alaska or even over a frozen lake.
I did drive on a lake in a car, but that's another story.
OTR (over the road) truck drivers drive through all sorts of weather.  We drive on beautiful sunny days, through wind and rain, and also through ice and snow.  Growing up in FL I never learned how to drive on ice or through snow and was actually pretty nervous about it. I heard stories about cars sliding off the road on the infamous black ice and I had seen pictures of trucks that had jack knifed due to icy road conditions.
Driving on ice was something I was very nervous about doing. My instructors and mentor taught me how to pull out of a slide if I was to feel my trailer sliding, but I had no clue how I'd know. In fact I asked multiple times "How will I know my trailer is slipping" and I got the same reply every time "You just will."
One of my very first winter driving experiences was in Nebraska.  I was driving west on I80 with a load. My husband was in the sleeper berth (back of the truck) and I was driving.  As I drove further west into Nebraska the snow came down harder and driving conditions became less favorable. Traffic started slowing.
As I was traveling along I80 I felt my trailer start to slide (yes, you really do "just know").  I was able to pull out of the slide with out an issue. Probably because I asked so many times I'd never forget how to. Over the CB I heard other drivers congratulating and complimenting me on pulling out of my slide. Not long after another trucker drove by, saw me driving, and announced on the CB "It's a little girl driving the truck!"
My husband and I still laugh about it.  I'm now much better at driving on icy roads, although I prefer for them not to be icy.  Do you have any stories about driving on icy roads?