A Pinterest Party and DIY Marbleized Mugs

I love spending time with my sisters and I also love crafting. So, when my sister in law let me know she was having a Pinterest party I was more than excited.  My sister in law lives a few hours away so I decided to make a mini trip out of it.
We all found some different pins that we liked and decided to go with DIY Watercolor Mugs from Poppytalk.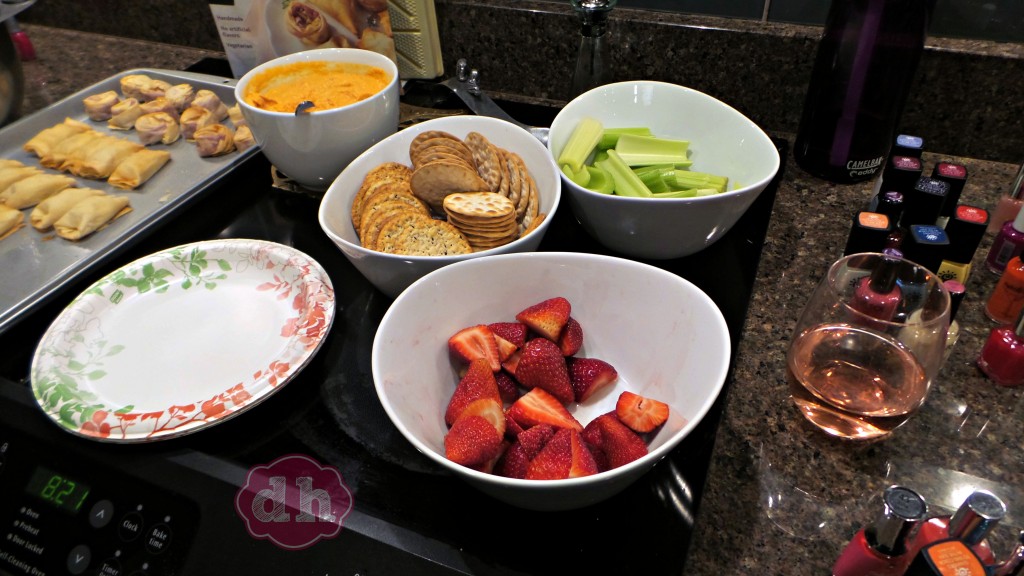 Between Breanne and her friends we had a great selection of food and wine.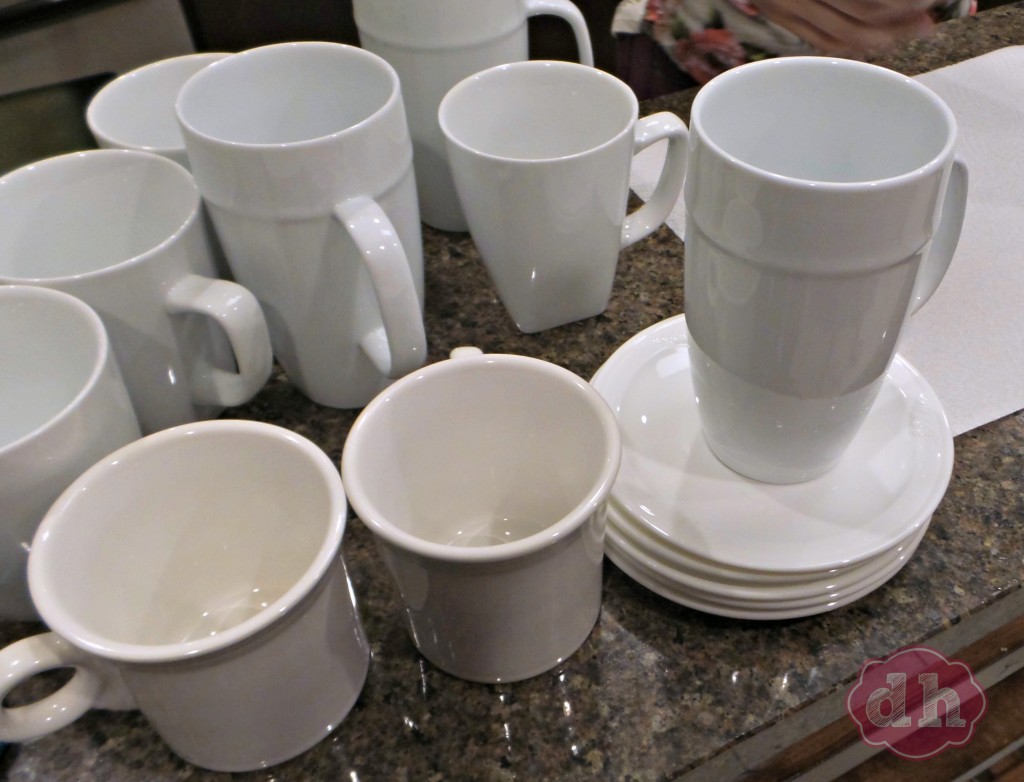 The craft was simple and a lot of fun. It also didn't cost much as far as materials. We started with a variety of white cups, mugs, and plates. Some were found pretty inexpensive at Walmart while the rest were picked up at thrift stores.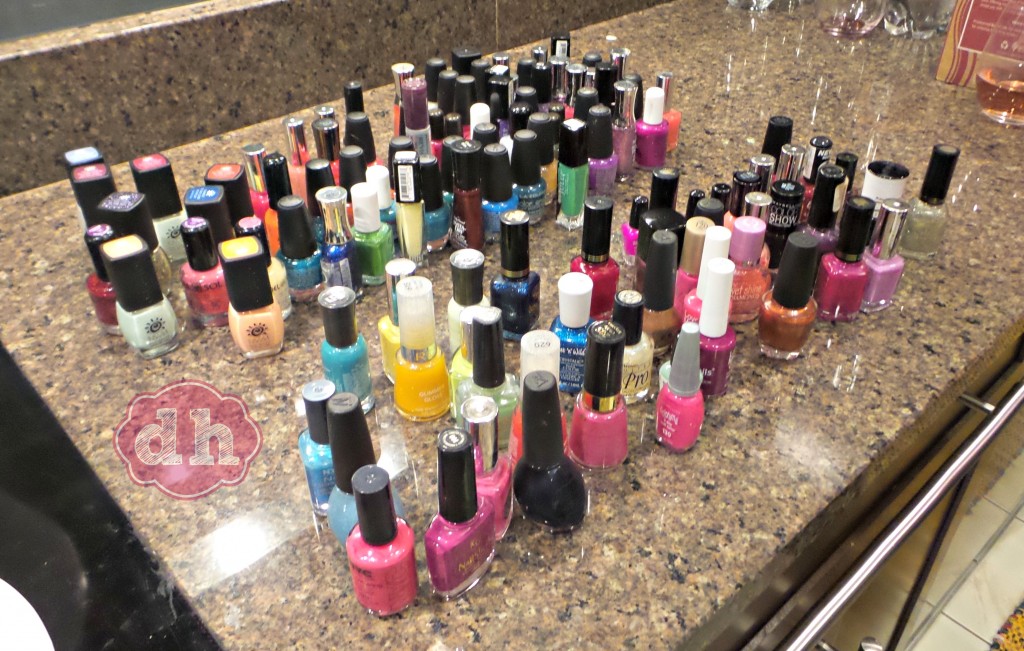 Breanne and I gathered together all of our nail polish. Yes, this collection belongs to only two of us 🙂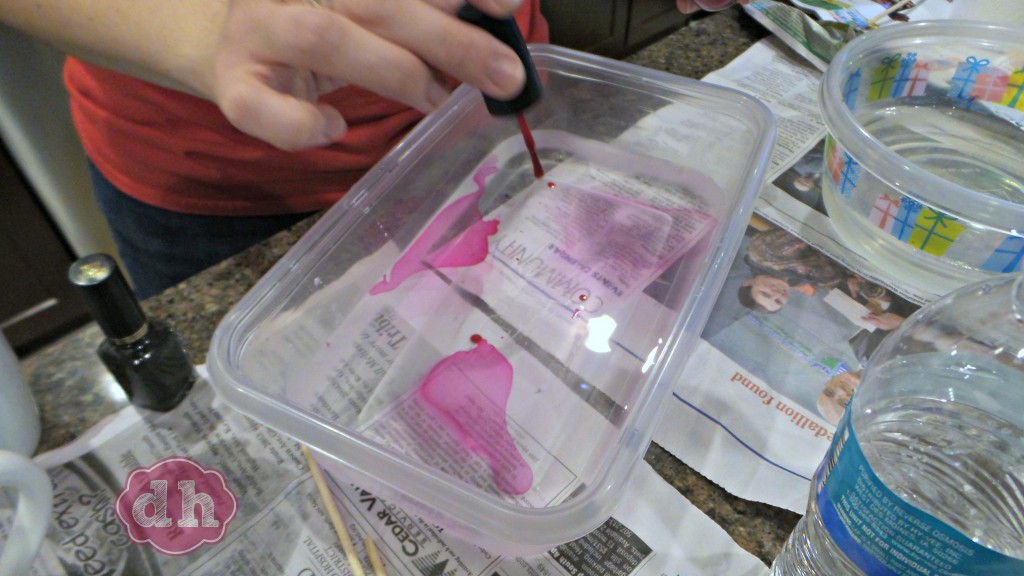 You'll want to fill a shallow container with warm water. I would recommend using disposable containers or ones that you aren't concerned about ruining.  Once the containers are filled with warm water just drop in the nail polish colors you'd like.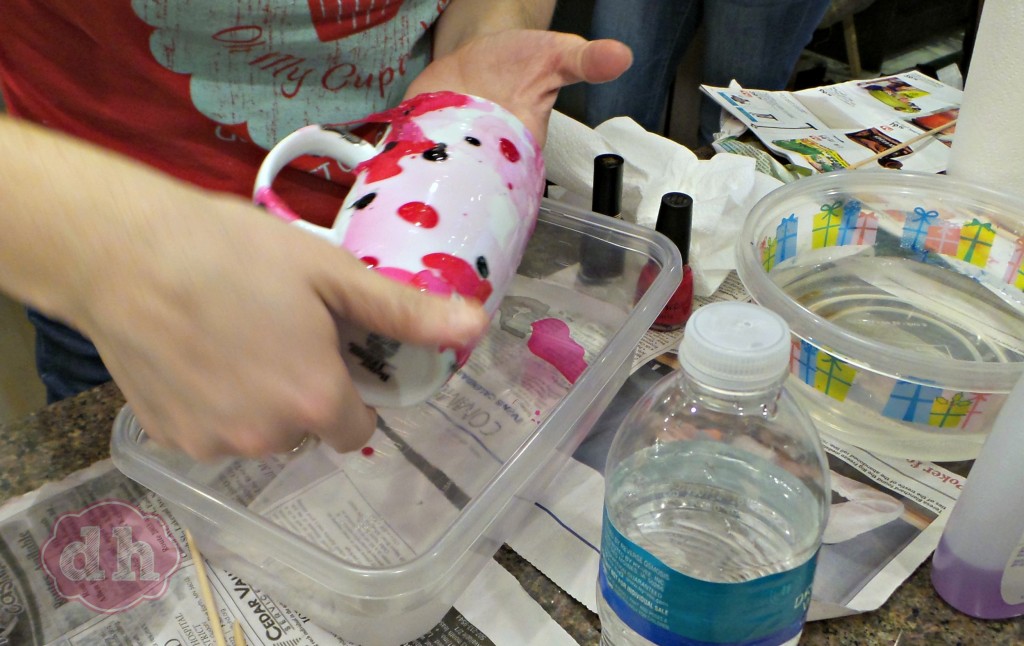 Next you dip your mug (or plate, etc) into the water and the mug will pick up the nail polish. I did notice that one dunk as opposed to rolling worked better.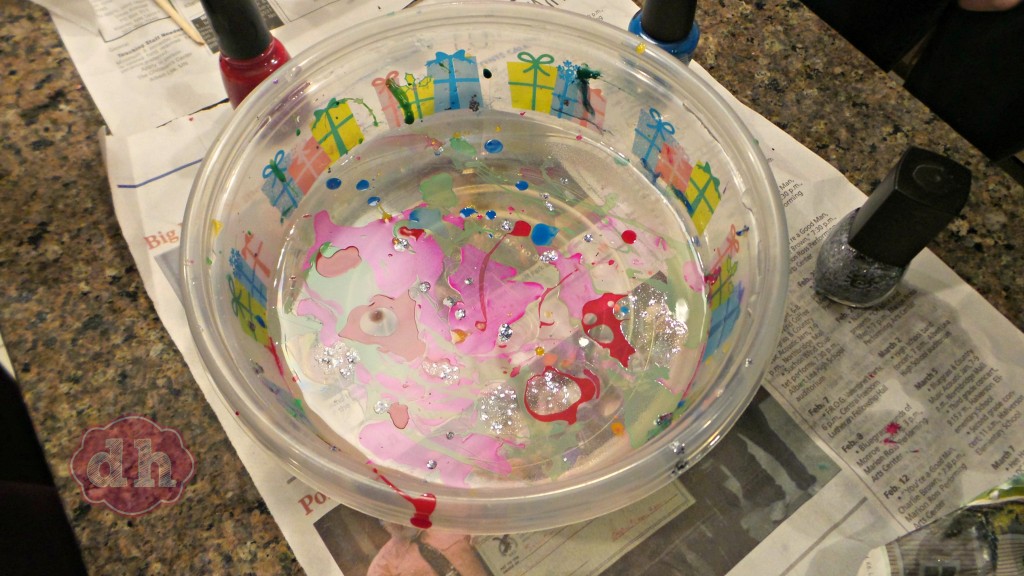 The possibilities are endless!
And if you are the type to really get into your work you don't have to worry because it's just nail polish and can be removed with nail polish remover. This works on the mug too if you're not happy with your design.  Once you are happy with your design you should let it dry for at least 2 hours.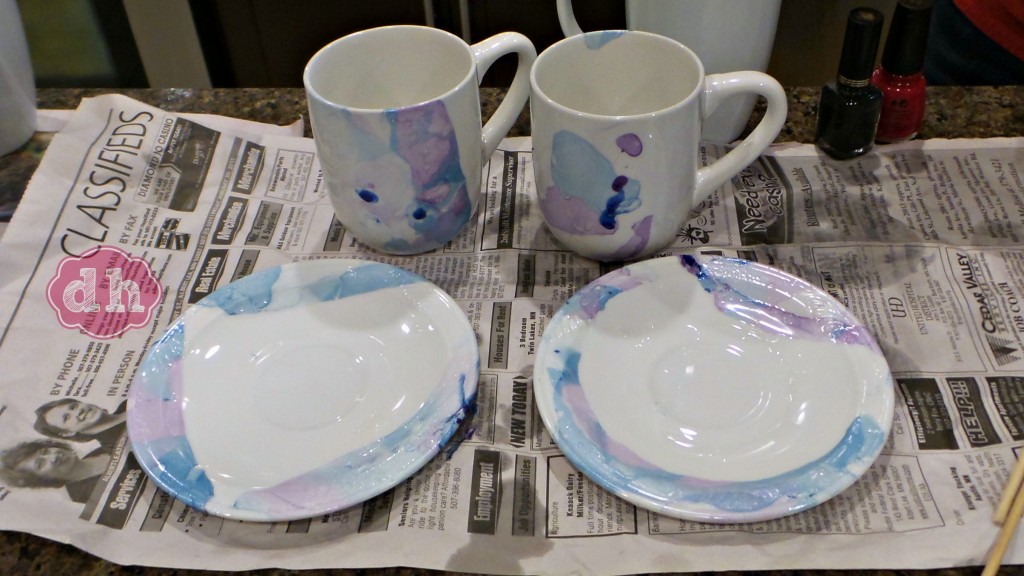 This is how my cups and plates turned out and I'm thrilled with the results!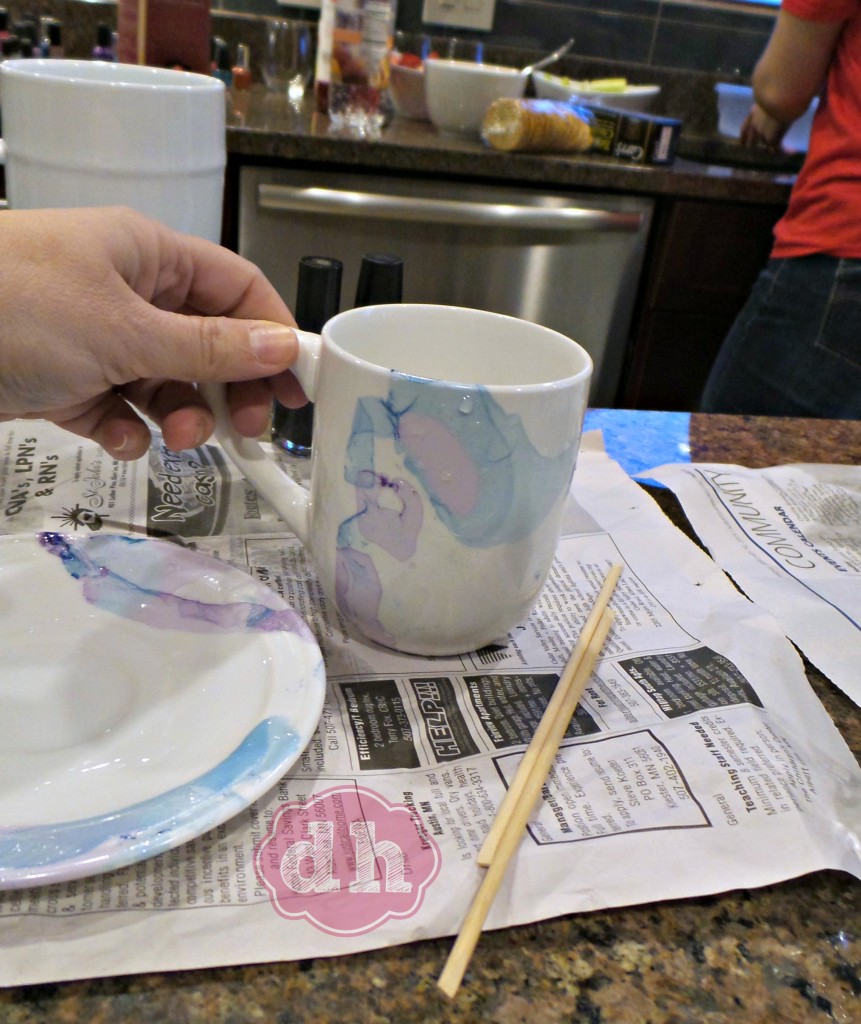 I did try to use a wooden stick to stir the nail polish, but it did not work real well and ended up lifting the nail polish film out of the water. I decided to just go with however the color landed.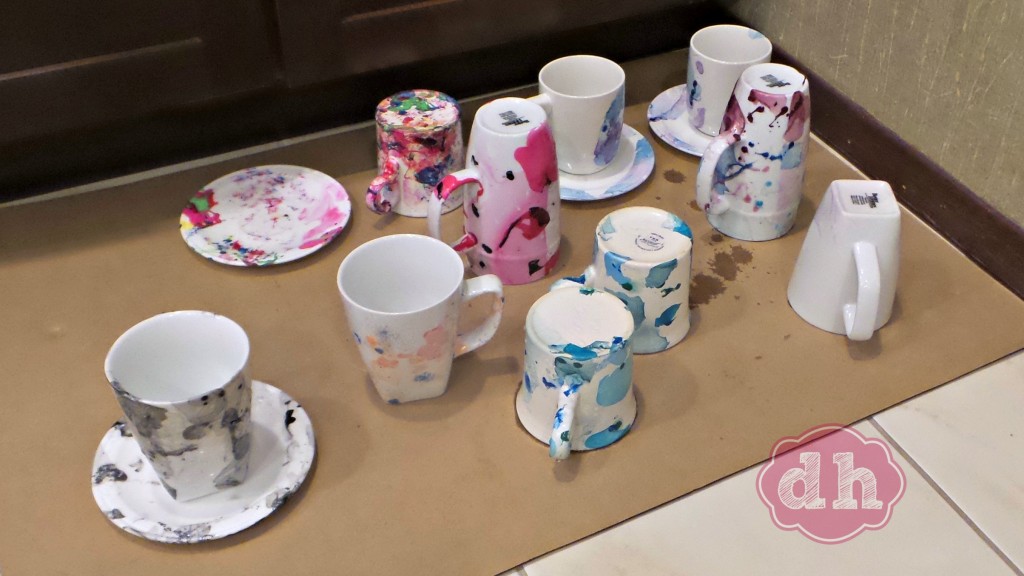 I love how unique and different all of our designs turned out and we all used the same technique.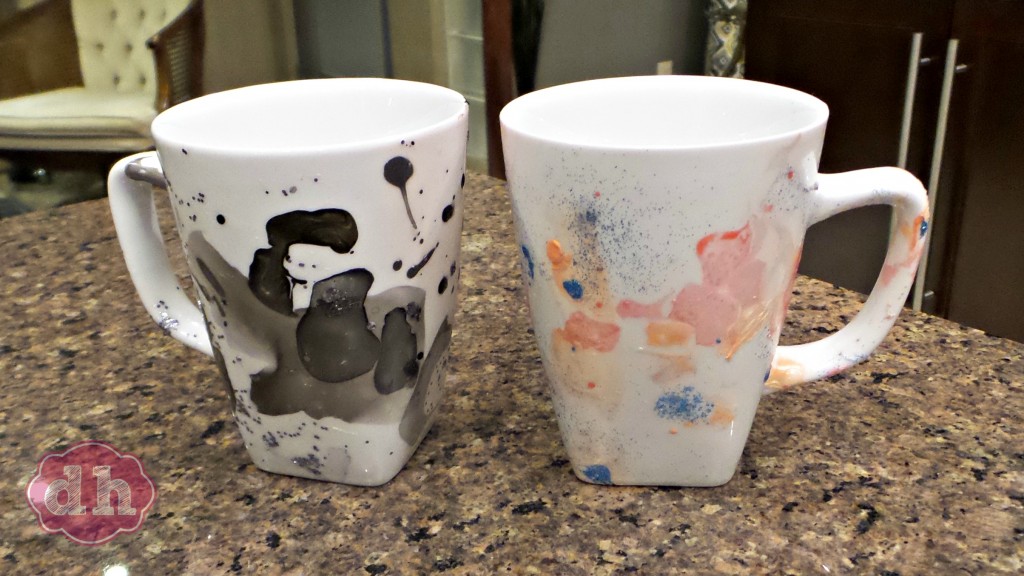 They all came out so cool!
We had a great time designing our cups.  I did end up applying an Acrylic Clear Coat
 to my mugs when I got home so the nail polish did not peel.
Since we had nail polish we ended up doing our nails too.
It was a night of crafting, food, and fantastic company. I can't wait for the next one!  Another bonus to my mini trip was snuggles with my adorable nephew! Isn't he the cutest?!
What do you and your friends do for fun?