Ham and Asparagus Stuffed Chicken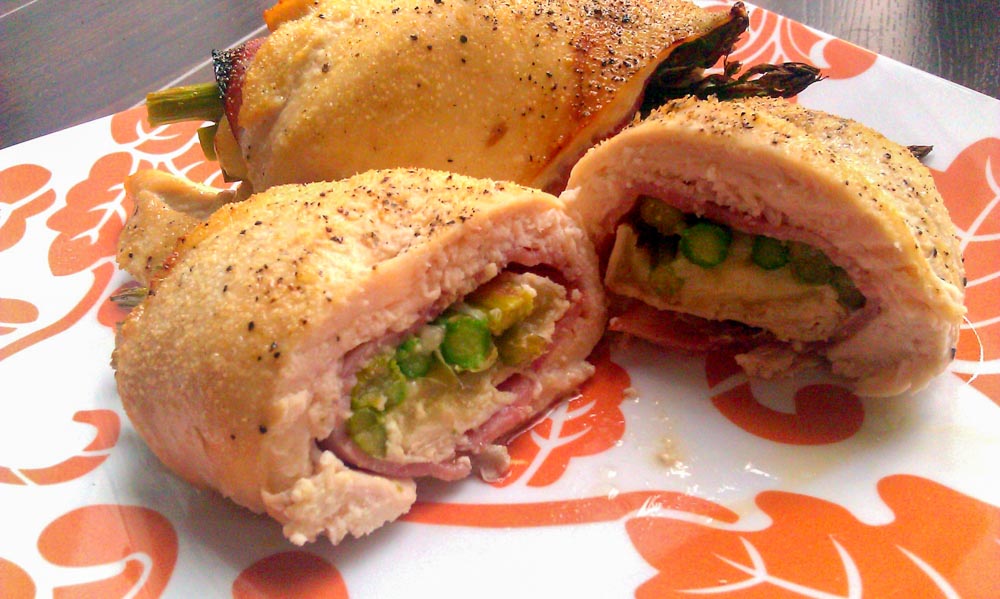 Baked Chicken Stuffed with Ham and Asparagus
Ingredients:
chicken breasts, cut and butterfly
1 slice of deli "honey baked" ham
3 asparagus stalks, cut in half
1 slice of brie
olive oil
salt and pepper
Directions:
1.  Stuff chicken with ham, asparagus and brie. Hold together with a toothpick.
2.
Sprinkle olive oil, kosher salt and black cracked pepper over the chicken.
3.  Bake on 400 degrees for 15 minutes.
Find all our Gluten Free Recipes here