Cabbage Rolls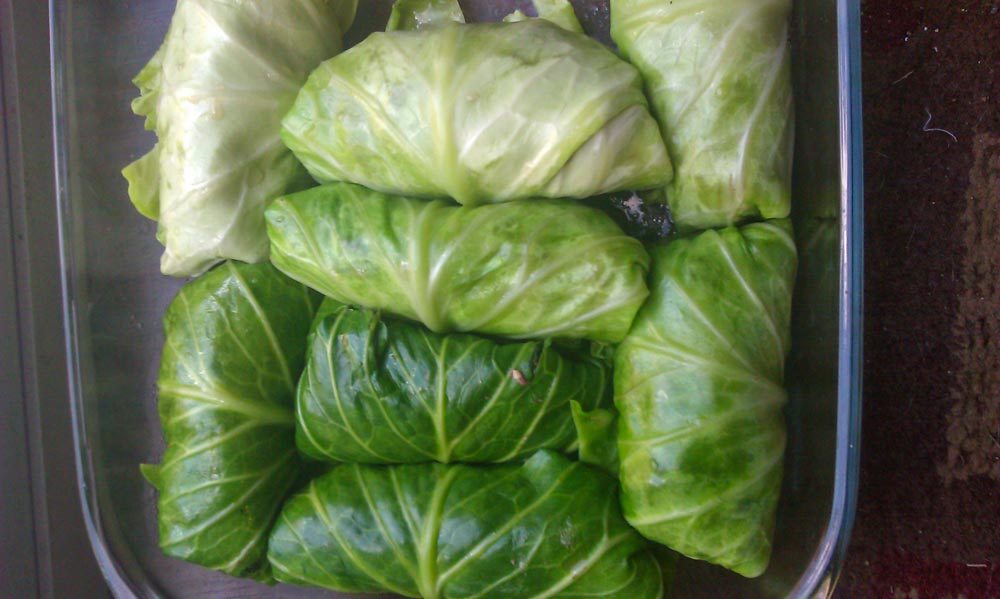 Ingredients:
1 lb of ground beef and sausage combined
1 head of cabbage
whole white onion, chopped fine
dash of salt, pepper, garlic powder, onion powder
tablespoon goat cheese
organic diced tomatoes
Directions:
1. Drop whole head of cabbage in boiling water for 4-6 minutes, until leaves become tender.
2. Remove ½ to 1 inch of main center vein of cabbage.
3. Place meat, sausage, onions, seasonings and onions in the middle of the cabbage leaf and roll it tightly like a burrito. Put 8-10 rolls in one glass dish. Top with diced tomatoes.
4. Cover the top of the dish with aluminum foil.
5. Cook on 400 degrees for 40-50 minutes until cabbage is tender.