Grilled Peaches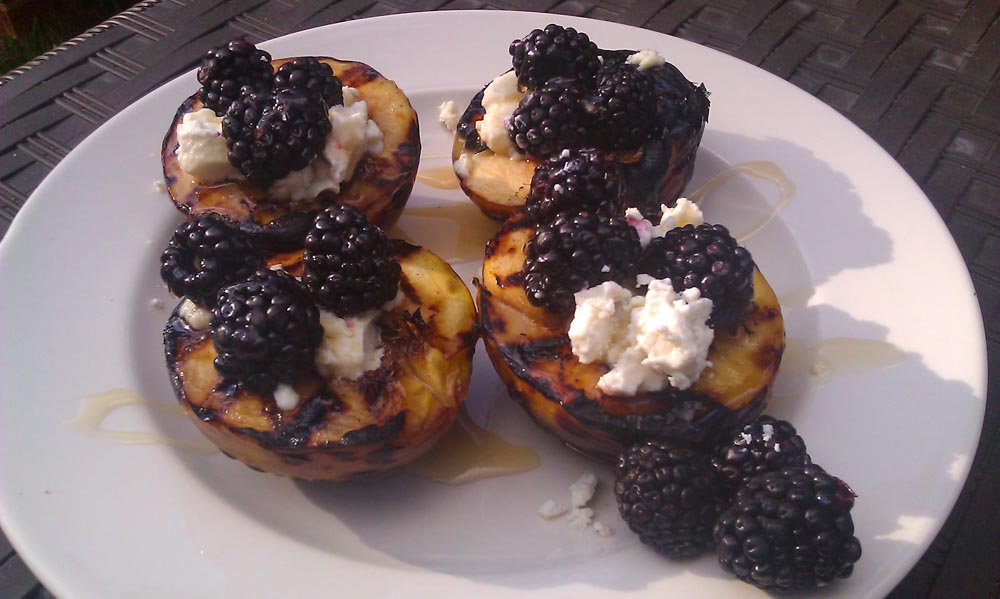 Grilled Peaches
Ingredients:
2 peaches, cut in half and pitted
raw local honey
goat cheese
blackberries
almonds, chopped
Directions:
1. Cut the peaches in half and take out the seed. Brush with coconut oil lightly so they don't stick to the grill.
2. Grill them cut side down on medium heat for 3-5 minutes or until peaches are tender and they get grill marks on them.
3. Plate the peaches and top them with a teaspoon of goat cheese, blackberries and honey. Chopped almonds are optional. Enjoy!
Find all our Gluten Free Recipes here