Gluten Free Meatloaf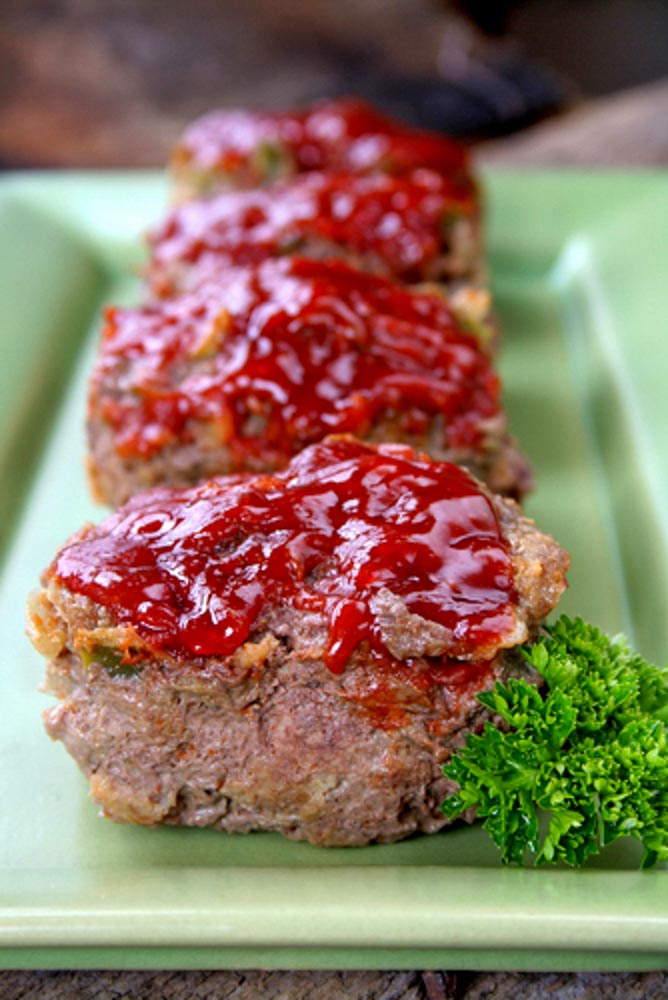 Gluten Free Meatloaf
Ingredients:
2 pounds ground beef or turkey meat
2 large eggs
2 ounces of applesauce
1 medium chopped onion
1/4 cup chopped green pepper
2 teaspoons gluten-free Worcestershire sauce
1 cup gluten-free ketchup (I used Annie's Naturals Organic Ketchup)
6 ounces mushrooms, finely diced
2 carrots, grated or finely diced
1/3 cup coconut flour
2 teaspoons salt
2 teaspoons pepper
2 teaspoons onion powder
1 teaspoon garlic powder
Directions:
Preheat oven to 400°
Combine all ingredients in a large mixing bowl. Use your hands to thoroughly blend the mixture.
Put mixture into a 9x5x3-inch loaf pan. Press down and smooth the top.
Bake in preheated oven for 30 minutes (carefully remove pan and pour off excess fat.) Spread ketchup over the top of loaf, return to oven and bake for an additional 30 minutes.
Find all our Gluten Free Recipes here