HalloWeekend at CedarPoint
Did you know that there was a Roller Coaster capital of the world? I mean it has to be somewhere, but I never knew where it was until last month when I had the chance to visit there. The Roller Coaster capital of the world is CedarPoint in Sandusky, Ohio.  It's also the home of Snoopy. Well, he's their official mascot 🙂
I had the opportunity to hang out there two evenings in a row with some of my closest friends and fellow North Iowa Bloggers.
We had to get a picture in the Valravn throne. The Valravn will be their newest coaster that arrives in Spring in 2016. It will be the tallest, fastest, and longest dive coaster. I can't wait to ride it!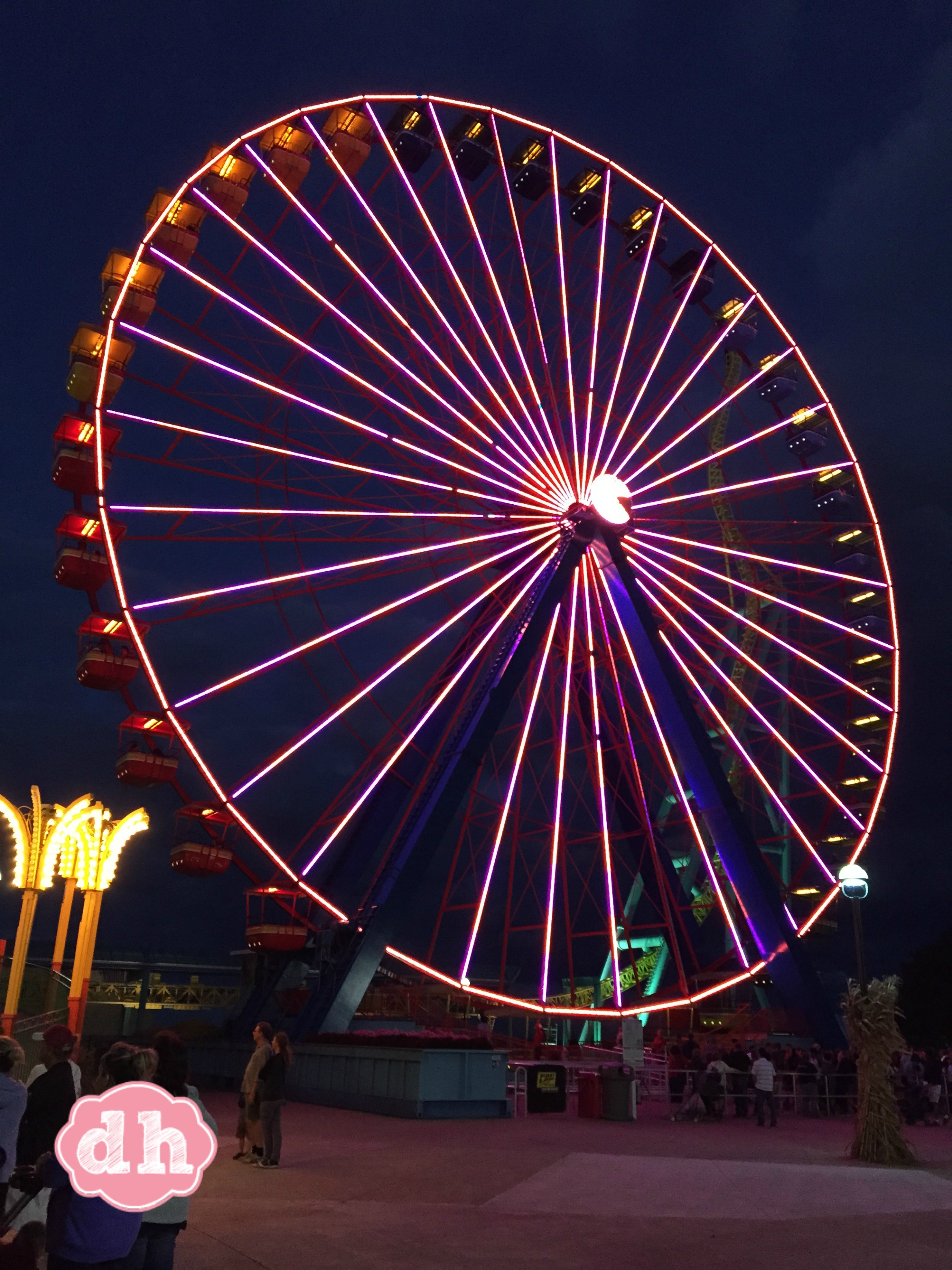 It also happened to be Halloweekends.  There are scare walks where ghosts, clowns, werewolves and more jump out at you. I wish I had video of Jeni running through the scare walk as they chased her. After the first night we learned that you can purchase a "no boo" necklace. It's a pumpkin that lights up and tells them not to scare you.
It's great for kids, but I will tell you that they teased Jeni about not needing it and some chased her anyways.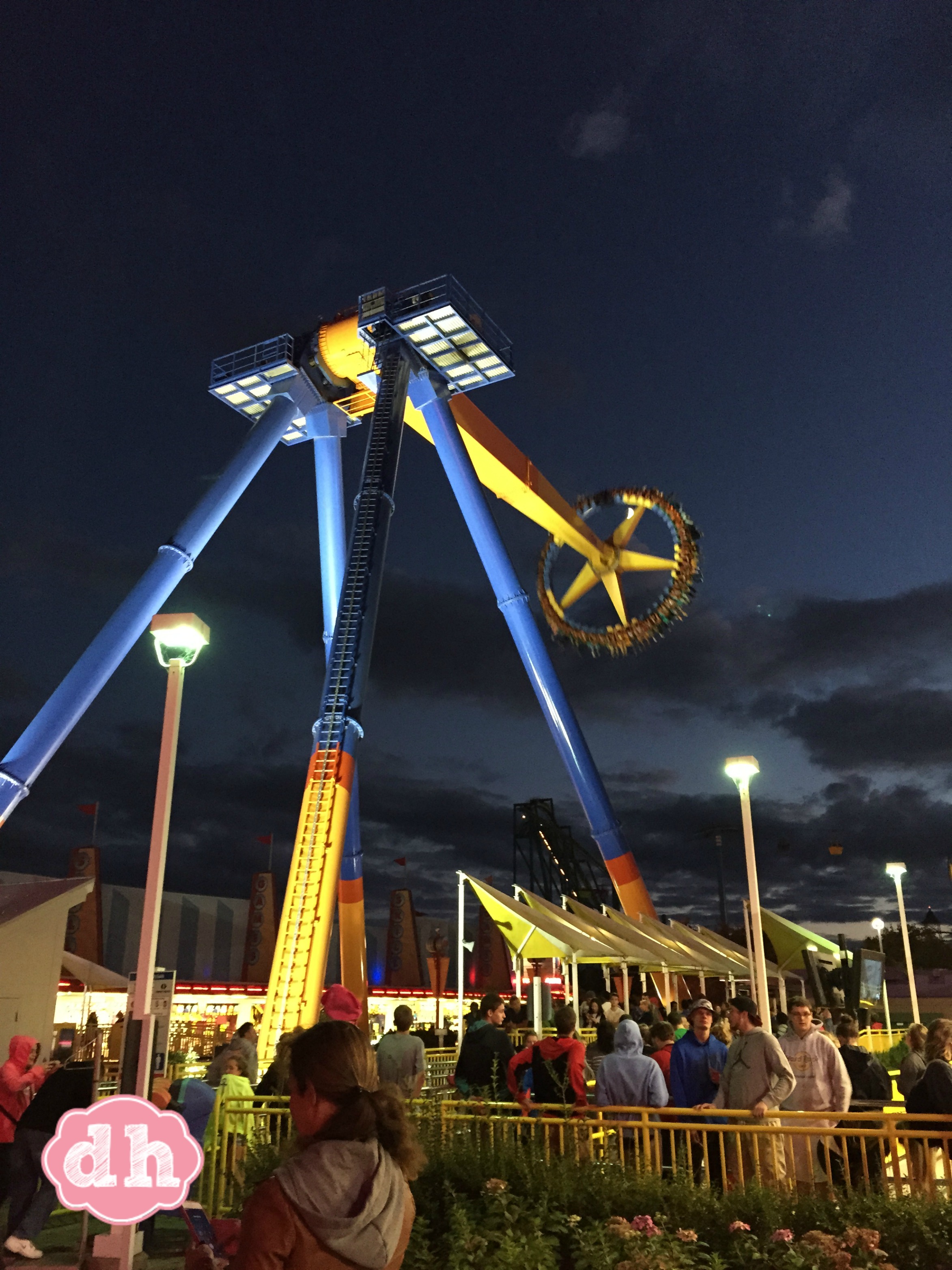 There are also haunted houses and halloween attractions. We did two of them.
The first was the Eternity Infirmary and it was a super scary haunted house.  And by scary I mean jump out in the dark and scare you half to death wet your pants scary.
The other one was the corn maze. It was suspenseful scary and lots of fun.
If you're looking for something spooktacular this Halloween, check out CedarPoint!
Connect with them: