Bacon and Apple Grilled Cheese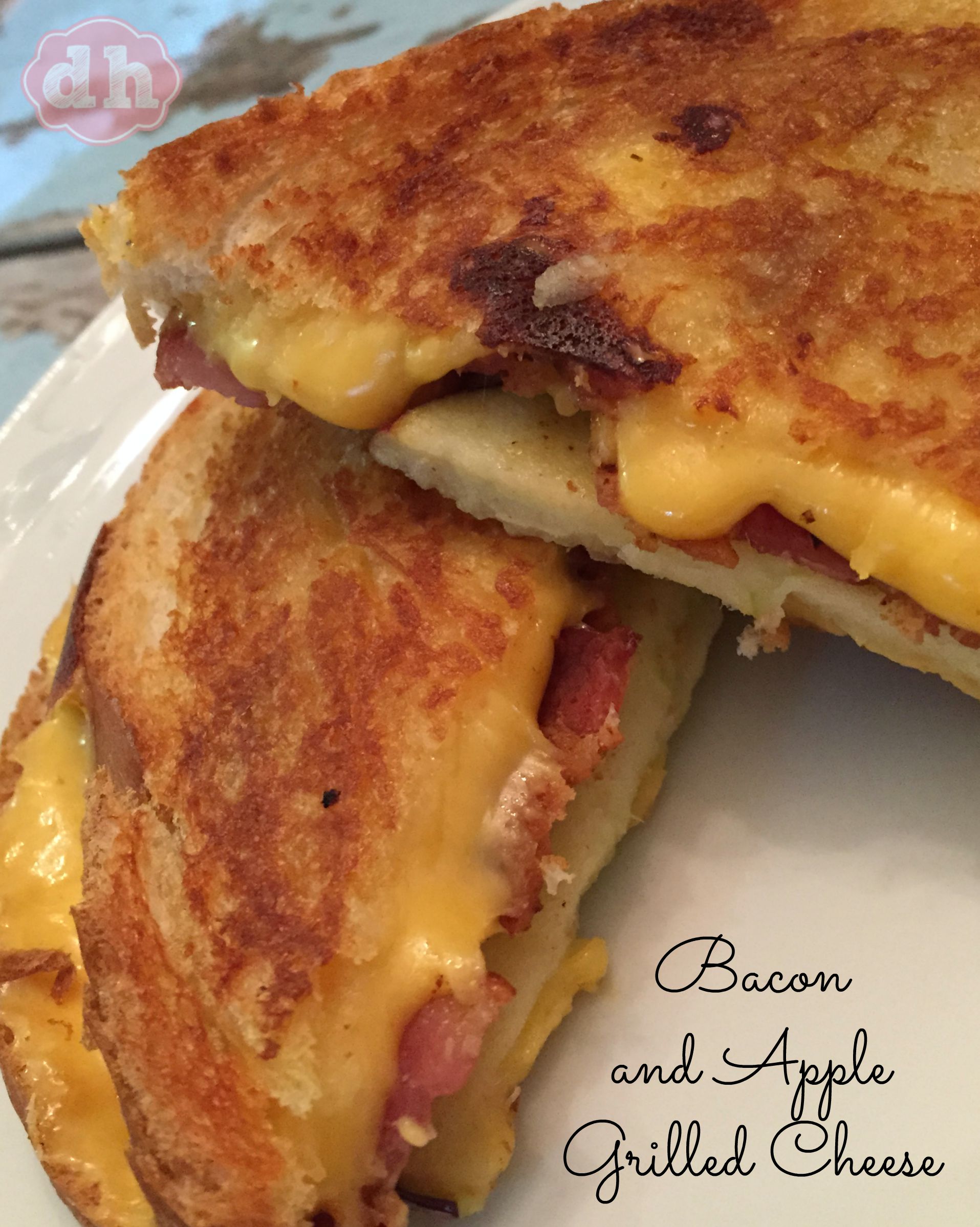 There's something about comfort food.  For me there's a few that remind me of my mom. One of those foods is a grilled cheese sandwich.  We probably ate them way too much when I was little. I'm not sure if that's because we asked her or it was easy. It was possibly a bit of both.
When I went away to college I ate a lot of grilled cheese sandwiches as well. That had to do with cost though. It was that and ramen noodles.  Once I graduated and got a job I kind of forgot about grilled cheese. Every once in awhile I get a craving for one though and the other day I decided to make a more "grown up" grilled cheese.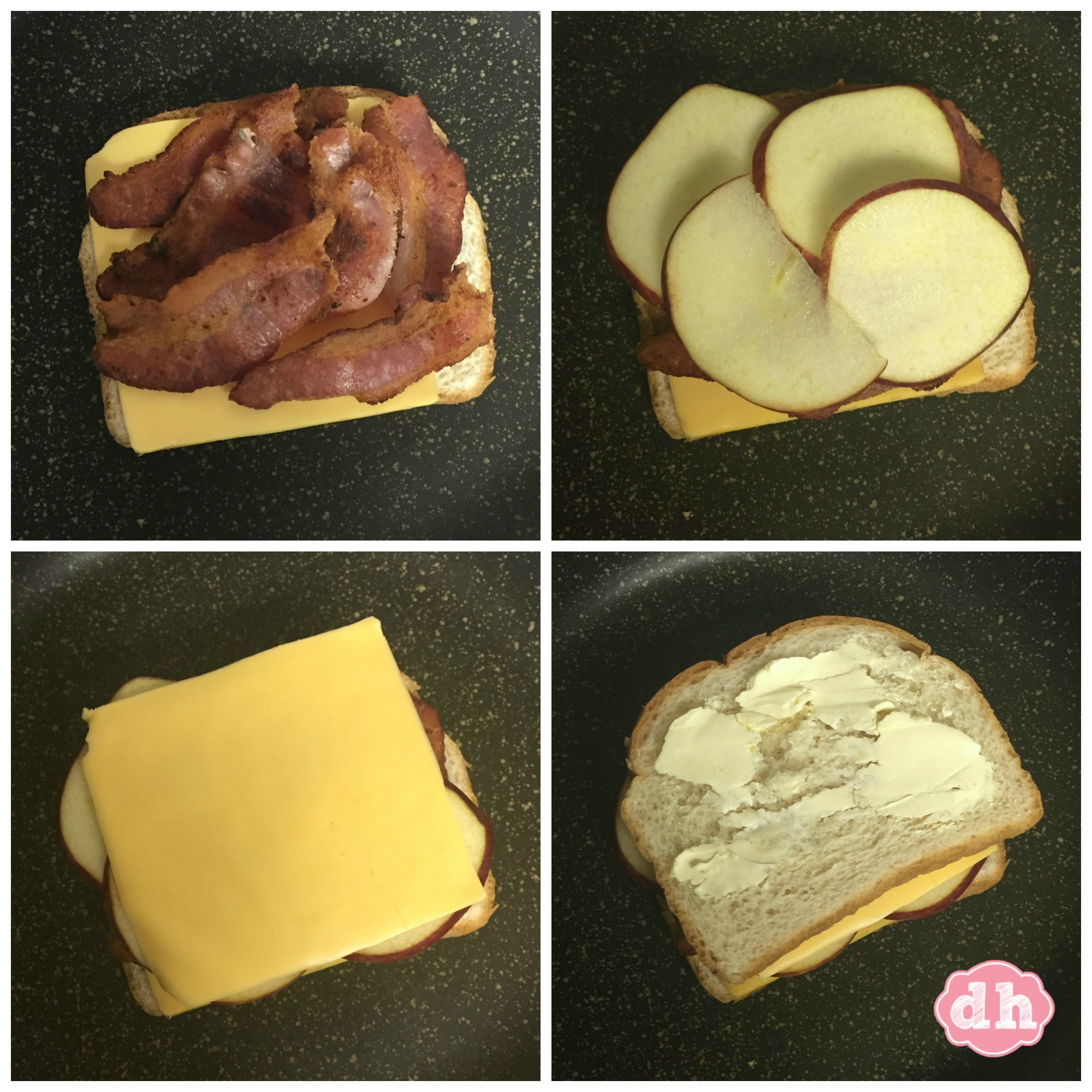 It was so easy and I may or may not have had another one for dinner and then again for lunch and dinner the next day. Don't judge.
I started with buttered bread, then added cheese. Please, use real cheese like from a deli. It makes a difference.  Next add cooked pieces of bacon, then thinly sliced apples, then another piece of cheese. Then top it with another buttered piece of bread.  I always cook my grilled cheese on medium. It takes a little longer but by the time the bread browns the cheese is super melty and that makes an awesome grilled cheese.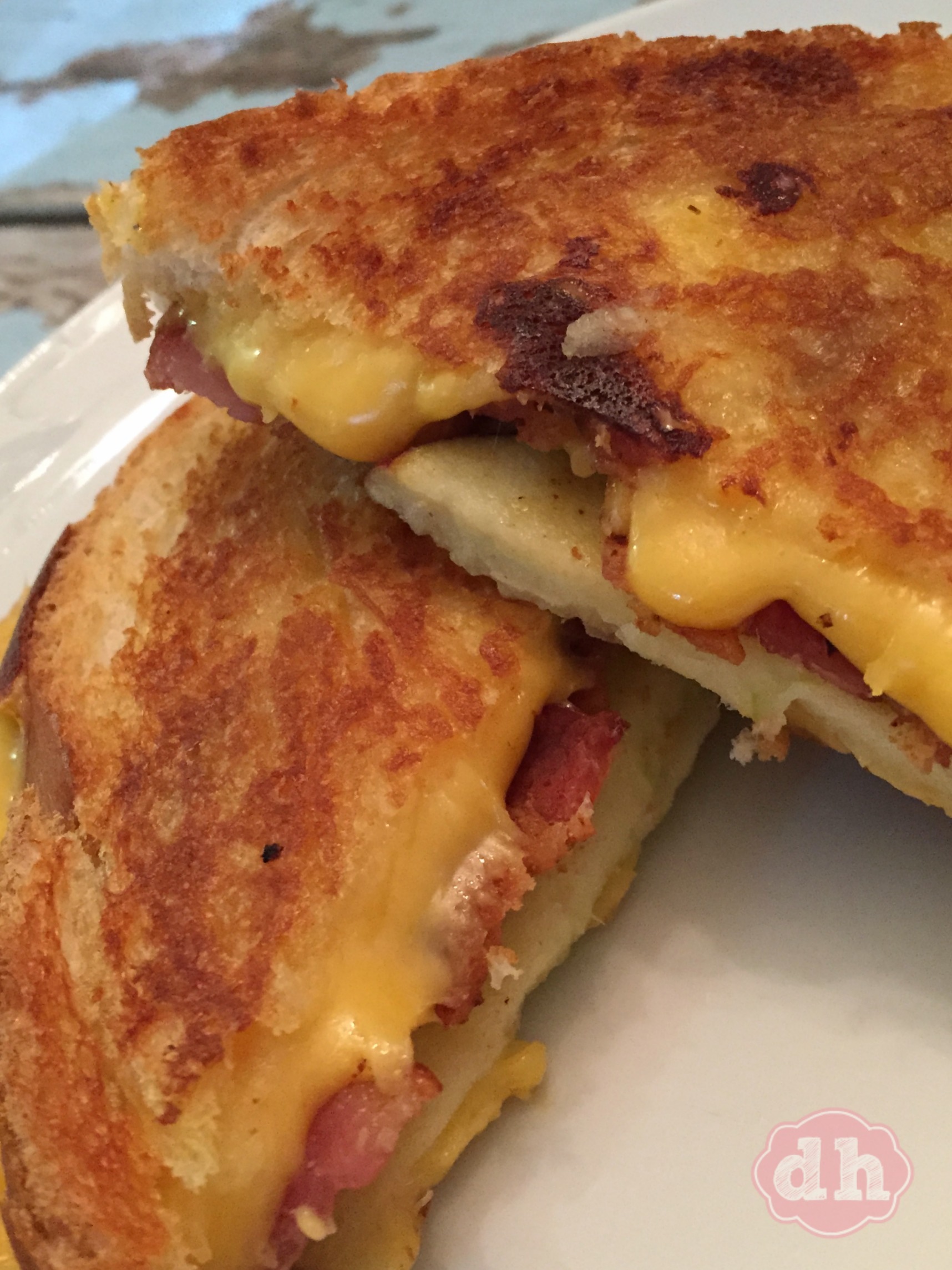 The result is sweet and salty, ooey gooey, and delicious.  I really did eat it for lunch and dinner two days straight.  It's become a favorite.
Enjoy!