Gluten Free Blueberry Lovers Muffins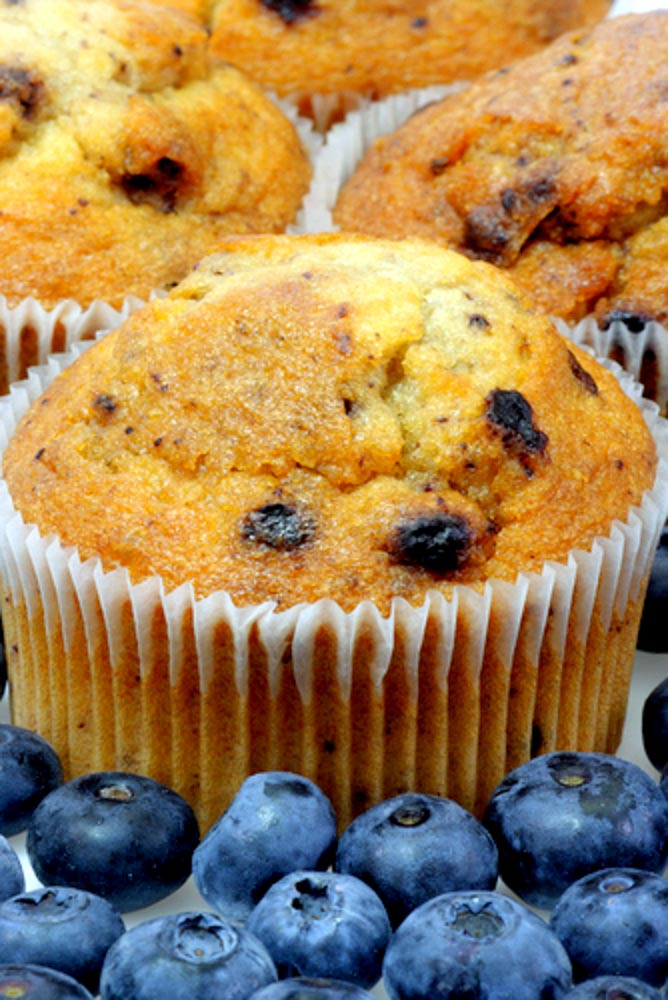 These are so delicious you would have no idea they're gluten free! I've made these several times for my friends and they all ask for the recipe.
Gluten Free Blueberry Muffins
almond meal (almond flour) – 2 1/2 C
Egg, fresh, 3 large
Cooper's Pure Raw Honey, 1/2 C
Baking Powder, .5 tsp
Salt, .5 tsp
Vanilla Extract, 1 tbsp
Blueberries, fresh, 1 cup
Process
1. Preheat oven to 300°
2. Line a 6 C muffin pan with muffin liners
3. In a large bowl,  mix all ingredients together, except blueberries, until full combined. Gently fold in blueberries.
4. Fill each liner 3/4 full with batter.
5. Bake for 30-40 minutes. (Top should be spongy, but firm when pressed.)
6. Cool for 5 minutes and remove from muffin pan
Thank you Robin's Sweet Confessions for the recipe.