Cooking Turkey Burgers – Grilled with Apples and Goat Cheese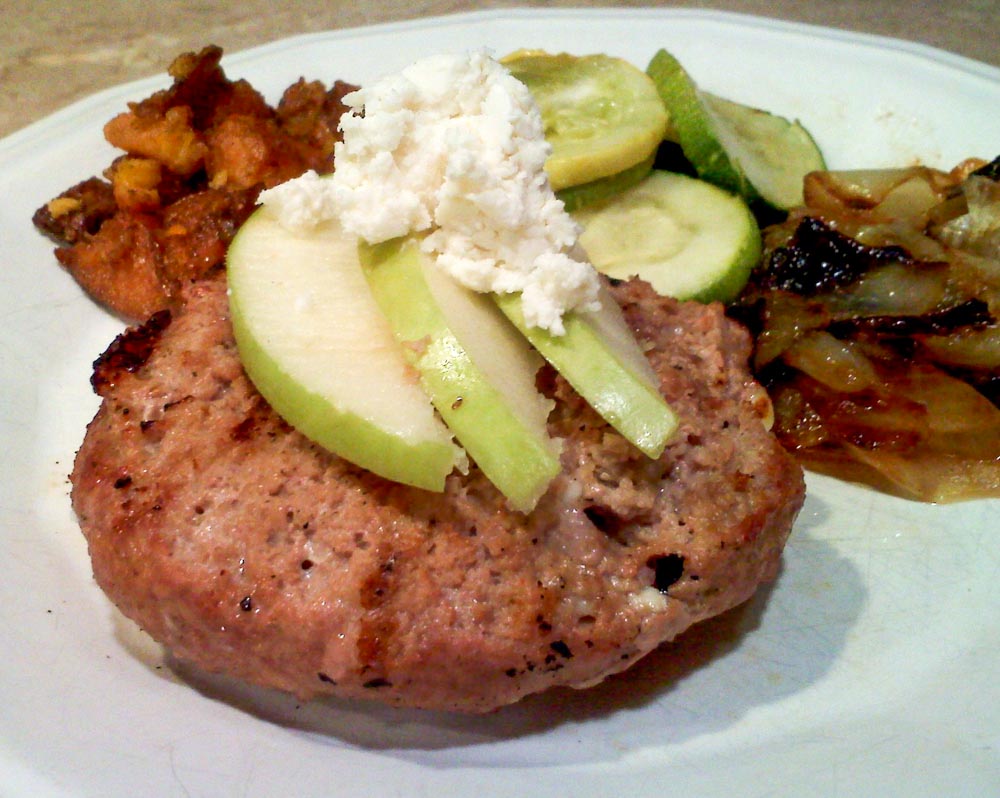 This is my all time favorite burger!  It's simple to make and tastes amazing! Plus it's much healthier. It also happens to be gluten free!
Grilled Turkey and Apple Burger
Ingredients:
1lb Ground turkey meat
1 Teaspoon of salt
1 Teaspoon of pepper
1 Teaspoon of garlic powder
Granny Smith apple
Honey goat cheese or plain goat cheese
1 tablespoon of cottage cheese
Directions:
1. Place 1 lb of turkey meat in a bowl.
2. Add salt, pepper, garlic, and cottage cheese to turkey meat.
3. Mix ingredients in bowl.
4. Patty turkey meat into 5oz patties.
5. Grill turkey burgers 3-4 minutes on each side.
6. Slice granny smith apples and place on top of burger.
7. Add honey goat cheese to the top and then serve.
Serve with your favorite sides.
Thank you to Robin's Sweet Confessions for the recipe!