Gluten Free Banana Pancakes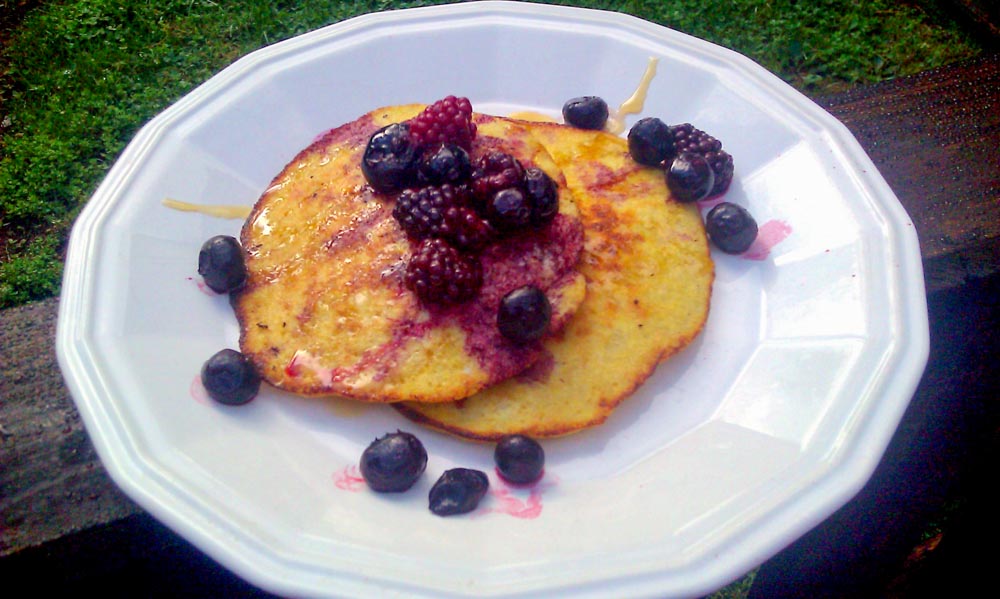 Gluten Free Banana Pancakes
Ingredients:
1 banana
1 large organic egg
handful of fresh berries (blackberries, strawberries, blueberries)
1 tablespoon of chia seeeds (optional)
raw honey
Directions:
1. Mash one ripe banana in a bowl.
2. Add one large egg to mashed banana and mix till it becomes a liquid consistency.
3. Once a liquid add chia seeds (optional).
4. Pour "batter" in a hot pan and cook  2-3 minutes on medium high heat then flip and cook on other side for 2-3 minutes.
5. Top with  fresh fruit and a tablespoon of raw honey and serve