Almond Crusted Chicken Salad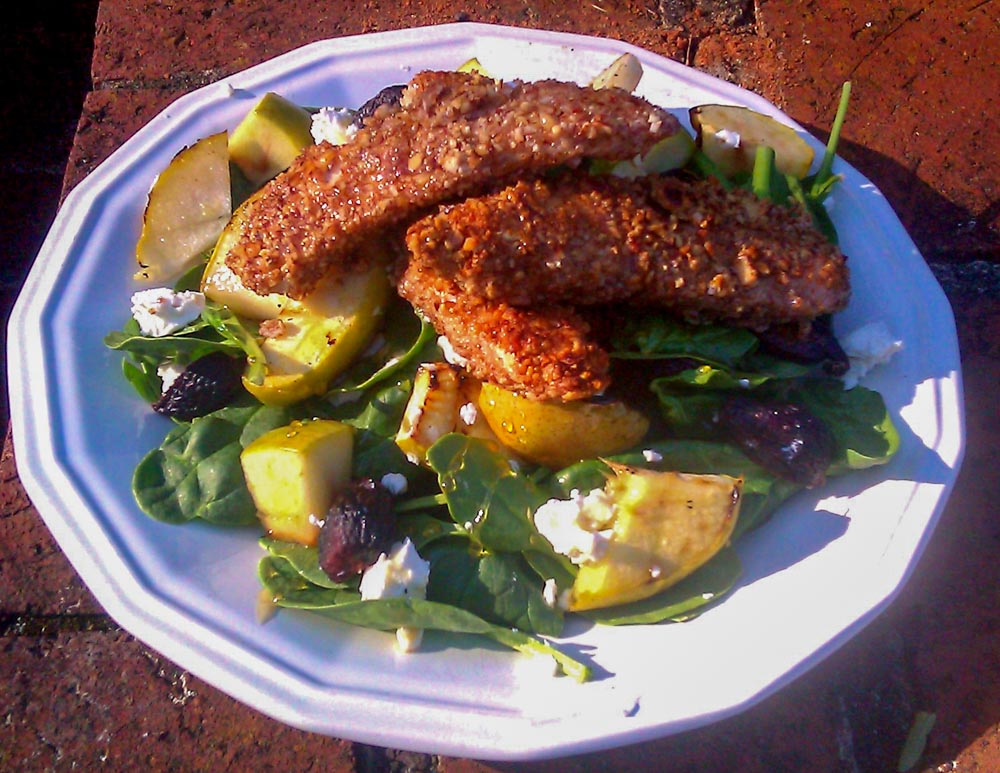 Almond Crusted Chicken Salad
Ingredients:
1 granny smith apple
1 pear
1 cup of figs
2 tablespoons of goat cheese
1 tablespoon of raw honey
8 oz of chicken breast
1 cup of finely chopped almonds
1 egg
Spinach leaves
Coconut oil
Directions:
1. Slice apple and pear and grill for two minutes on medium heat.
2. Cut up chicken breast into thin slices and dip into egg wash then into chopped almonds.
3. Add coconut oil to frying pan in medium heat and sear the chicken for 2-3 minutes on each side.
4. Place spinach leaves in a bowl. Top with grilled apples, grilled pears, sliced figs, goat cheese and chicken pieces.
5. Place chicken on salad and drizzle with honey.