Encouragement Jars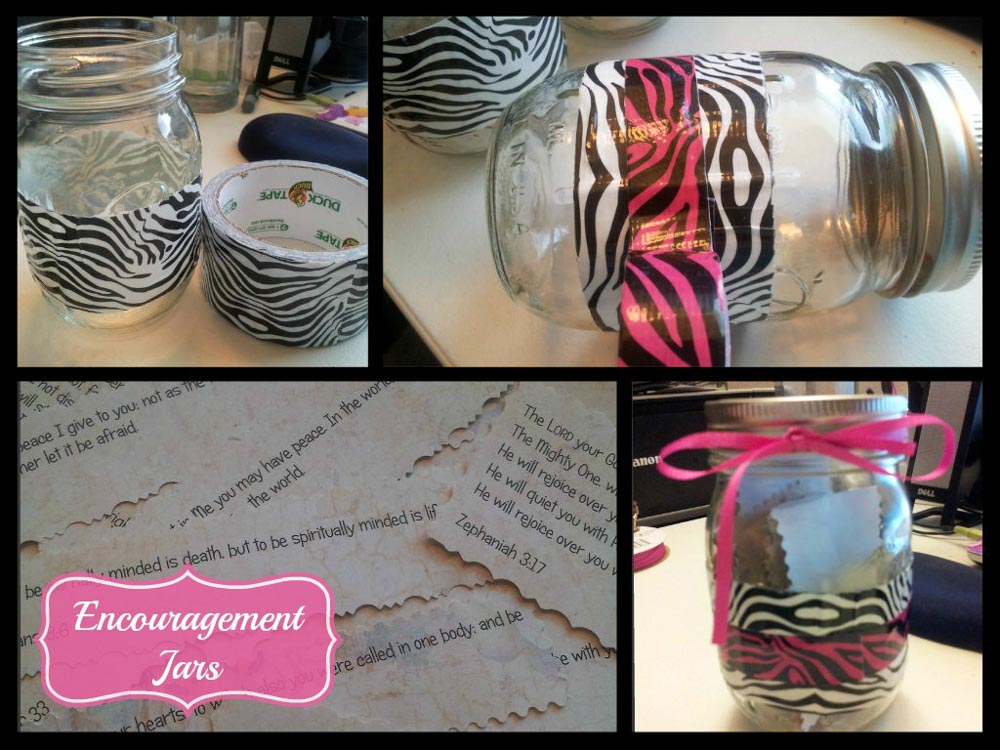 Encouragement Jars
Jars (or boxes)
Decorating supplies
Pretty Paper for the encouragements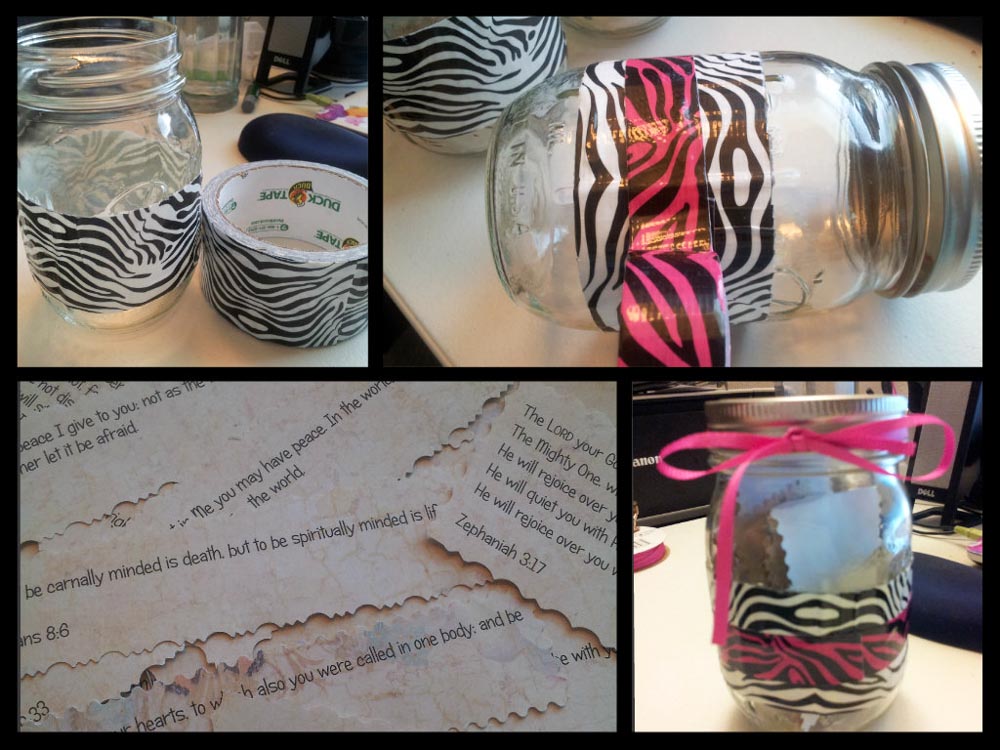 This one is super easy and you can use pretty much anything you can find!
I used mason jars and decorated them with decorative duct tape.  I put encouraging Bible Verses in mine for the wonderful girls in my Bible Study.
These are wonderful because you can use them for everything! You can use them for your kids with encouragement or advice for students. You could even use it as a shower game and write advice for new moms or brides!
I like that they are a more personal gift and will be the type of gift that keeps on giving. Every time they read the notes inside the receiver will be reminded of how special they are and they'll be encouraged. I even made one for myself for affirmation.
These are perfect for anyone and will work for any occasion!