Fun for the Whole Family at the Outdoor Campus in Sioux Falls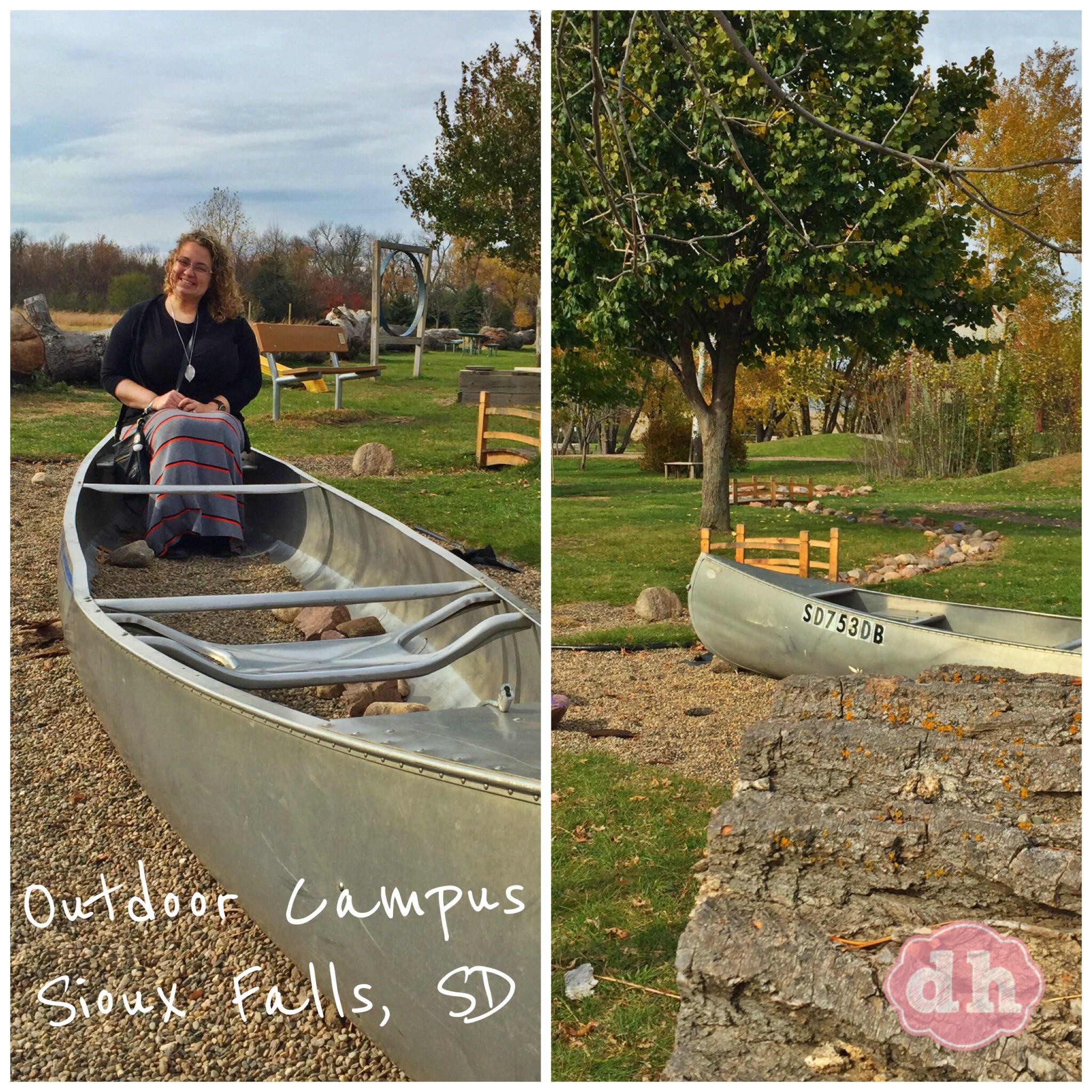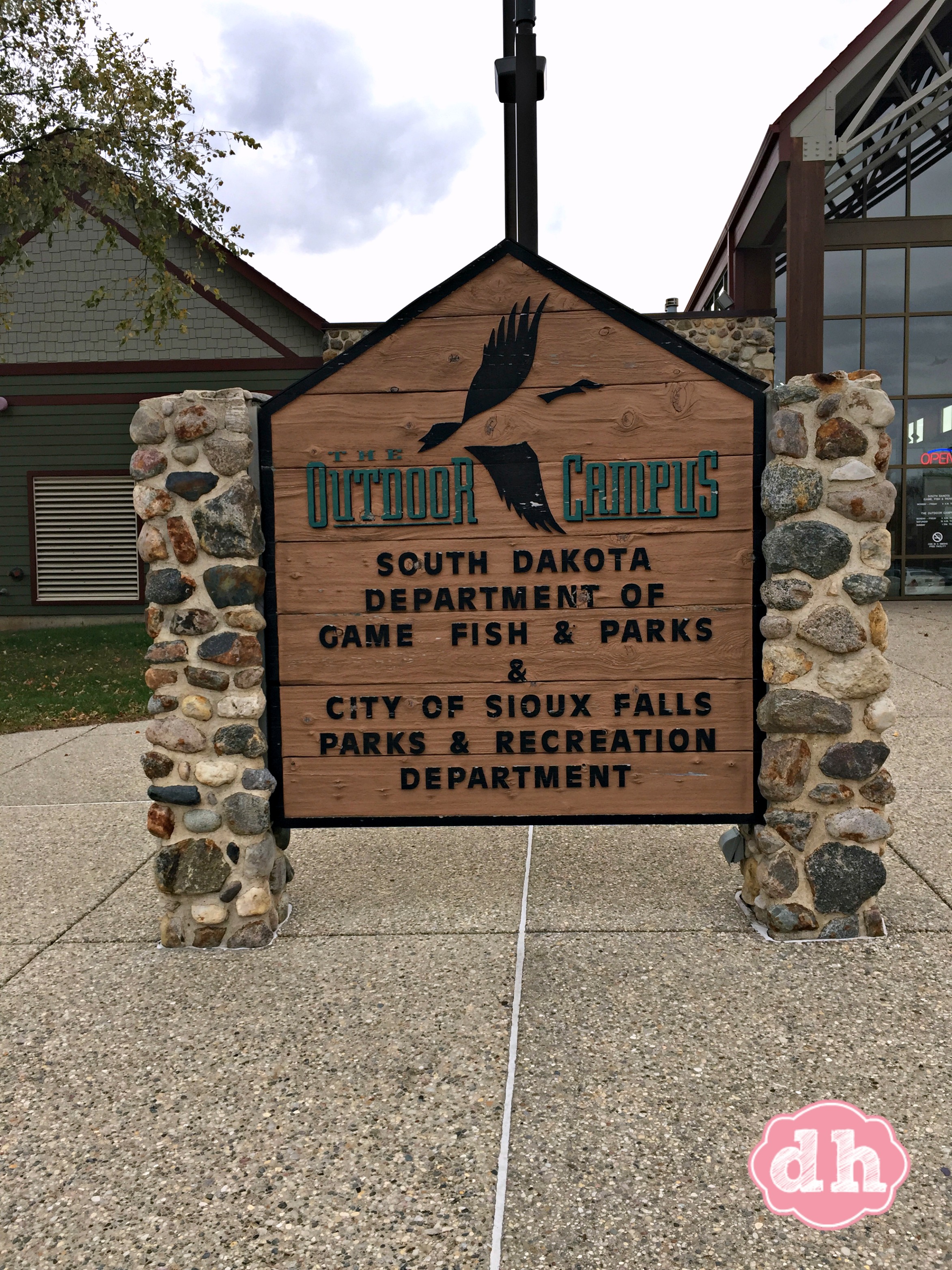 What is the Outdoor Campus? I'm so glad you asked. I was a bit confused when we talked about going there too. The outdoor campus to what I'd think. The name of this facility is the Outdoor Campus and it's a joint project of the South Dakota Dept of Game Fish and Parks and the City of Sioux Falls Parks and Rec Dept.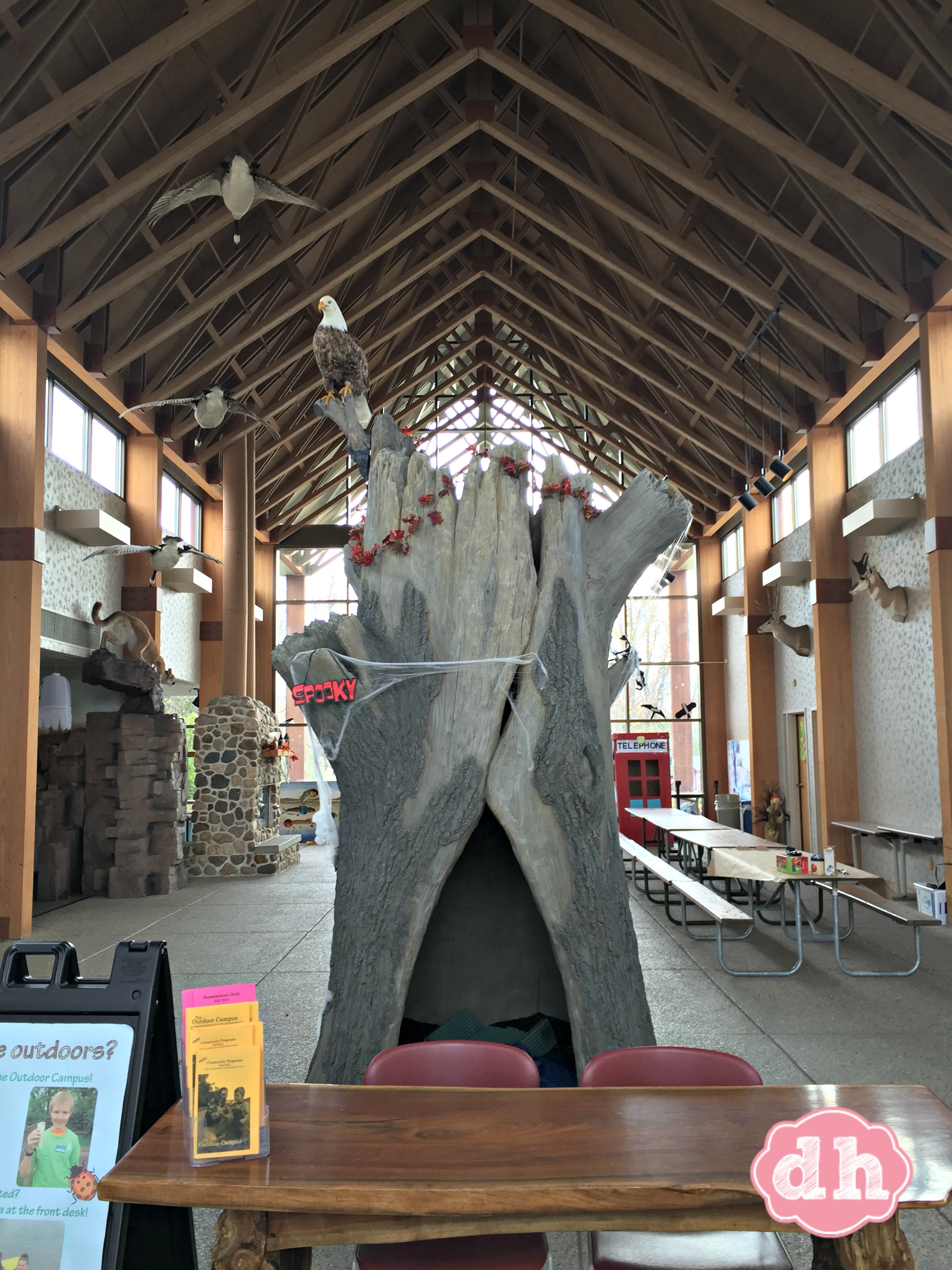 Not only can you get your hunting and fishing licenses here, but you can also learn more about hunting and fishing as well as animals, survival, and more.  They have free classes, try it events, walking trails, an aquarium, geo-caching, and more.
There's a fantastic playroom for the kids where they can learn while they're playing.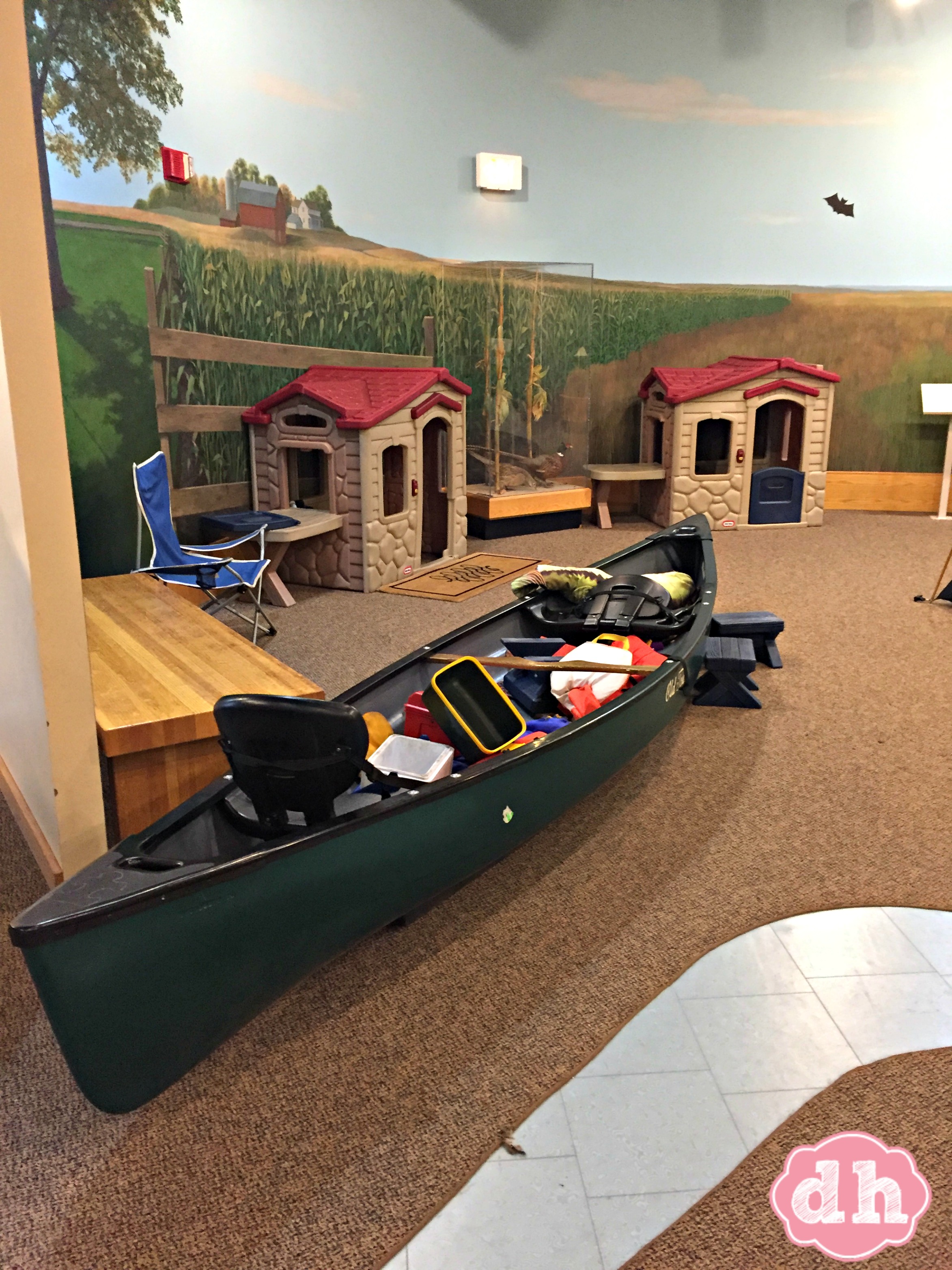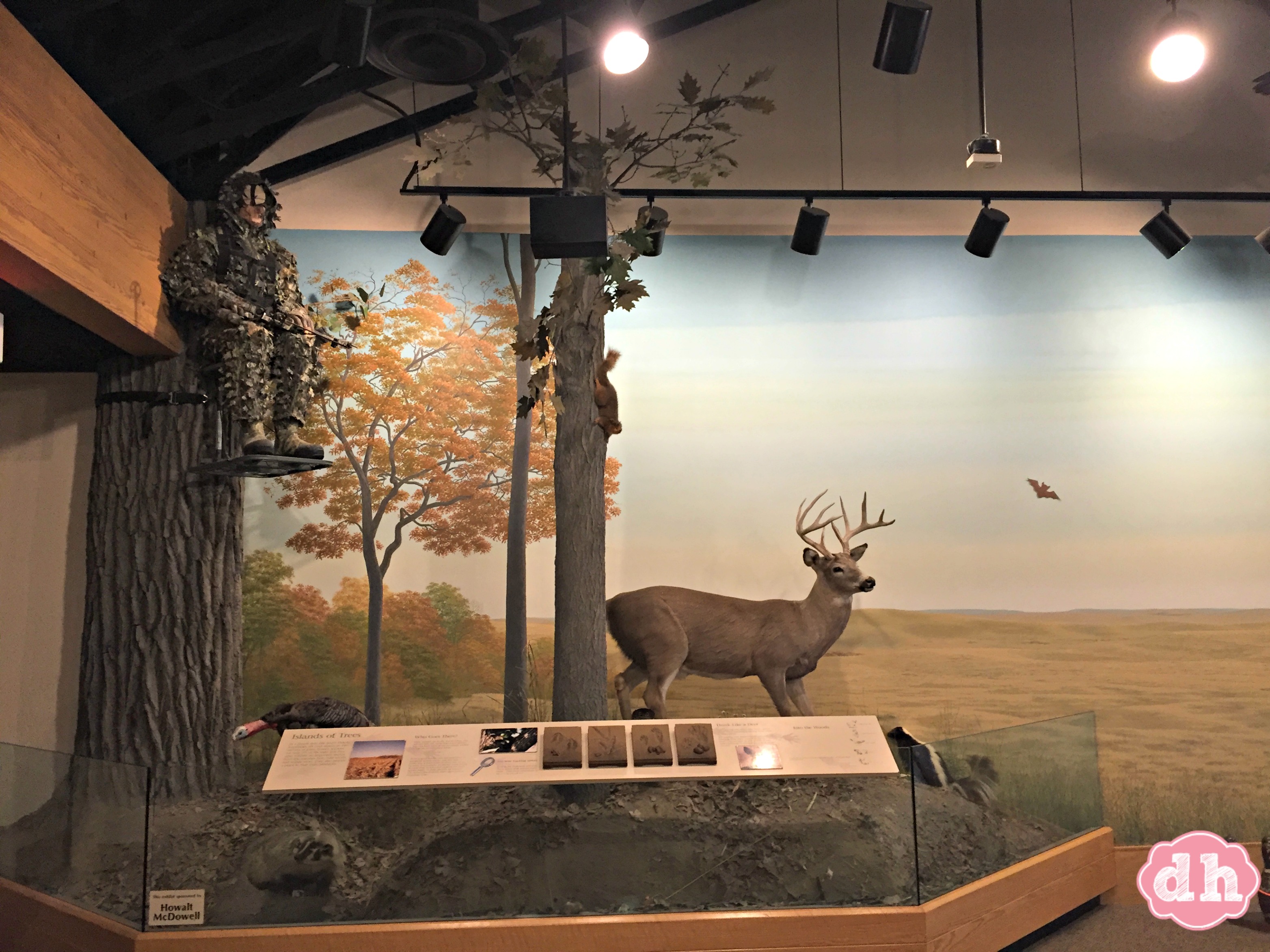 After exploring the museum on our own we headed over to a table where Thea (she works there) met us and we made Sunshine in the Clouds.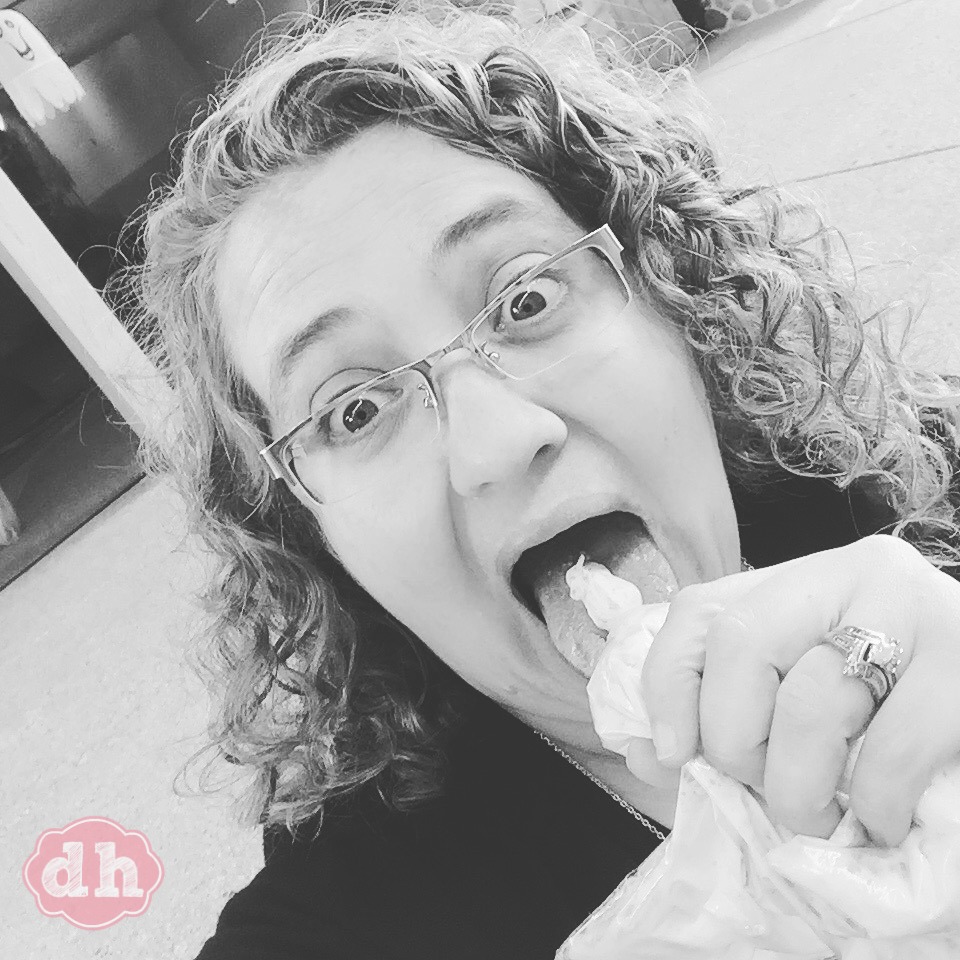 This is usually an activity she does with the kids, but I'm a big kid so it went over really well. We took peaches (sunshine), cool whip (the clouds) and cinnamon graham crackers. We added all the ingredients into a bag and crushed them. It was good, messy, fun! Then you just cut a whole in the bag and squeeze it into your mouth. It tasted like peach pie 🙂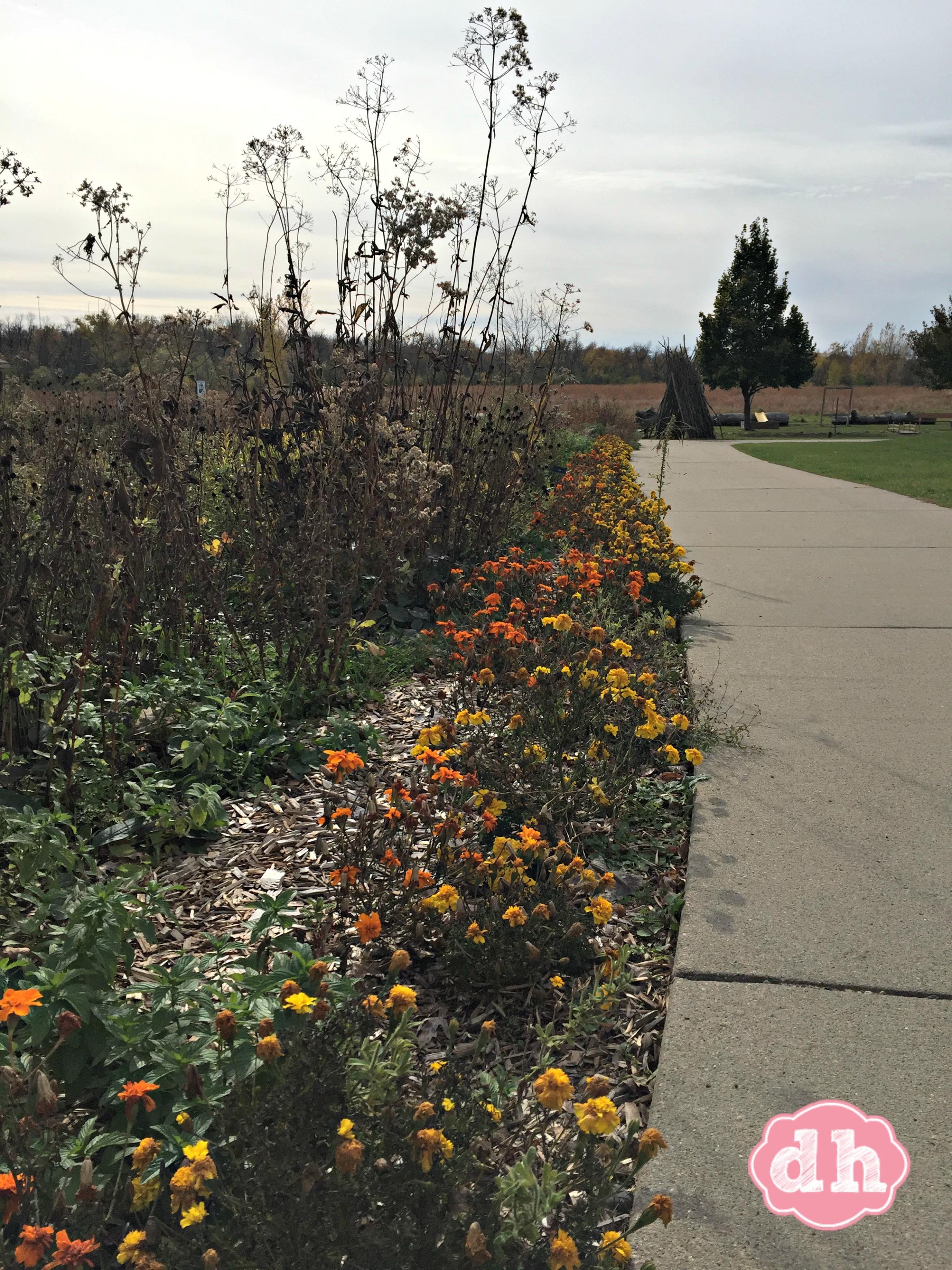 Outside they have a beautiful walking path. We visited in fall so a lot of the plants were withering. I bet it's gorgeous in the spring and summer!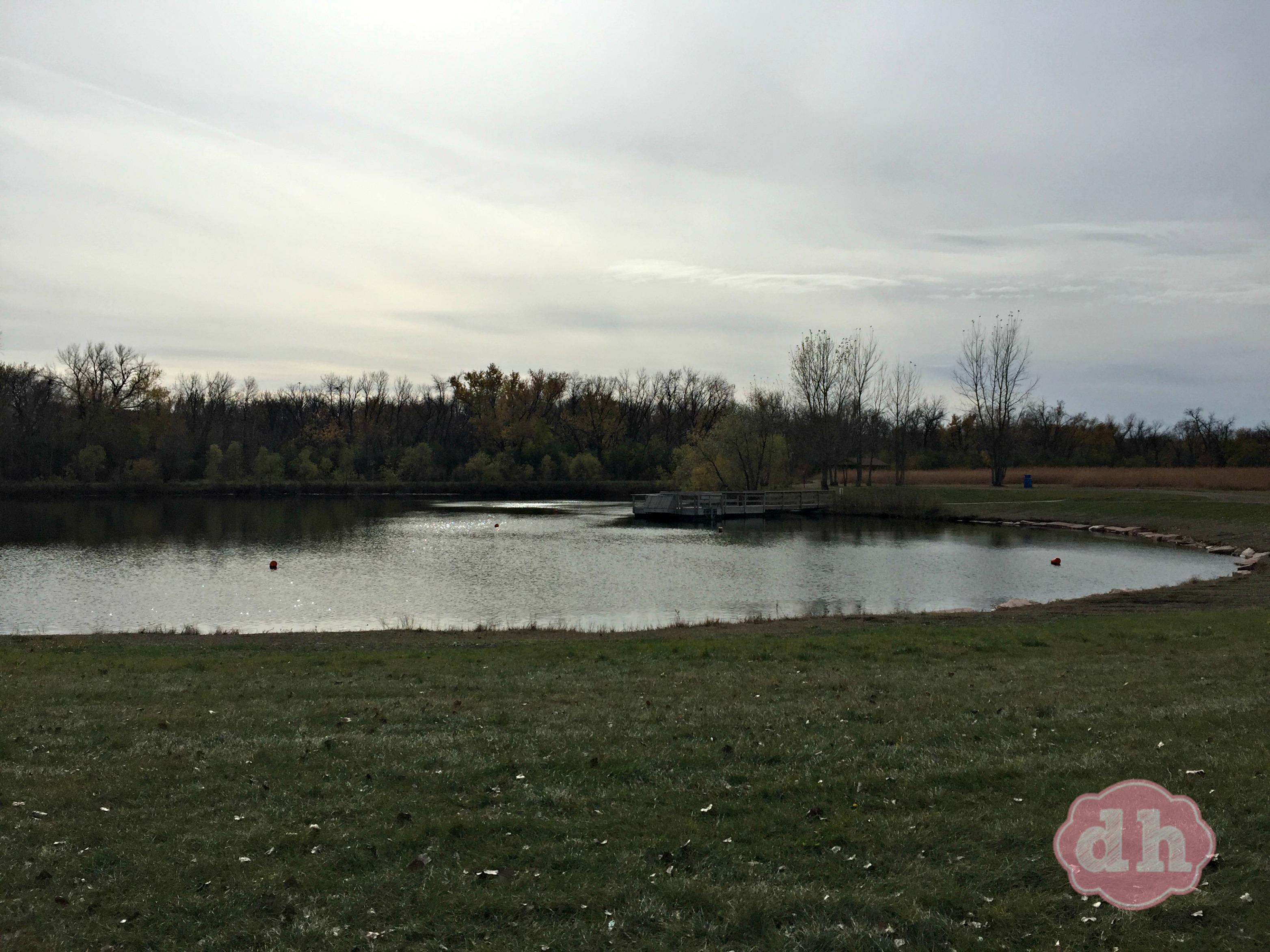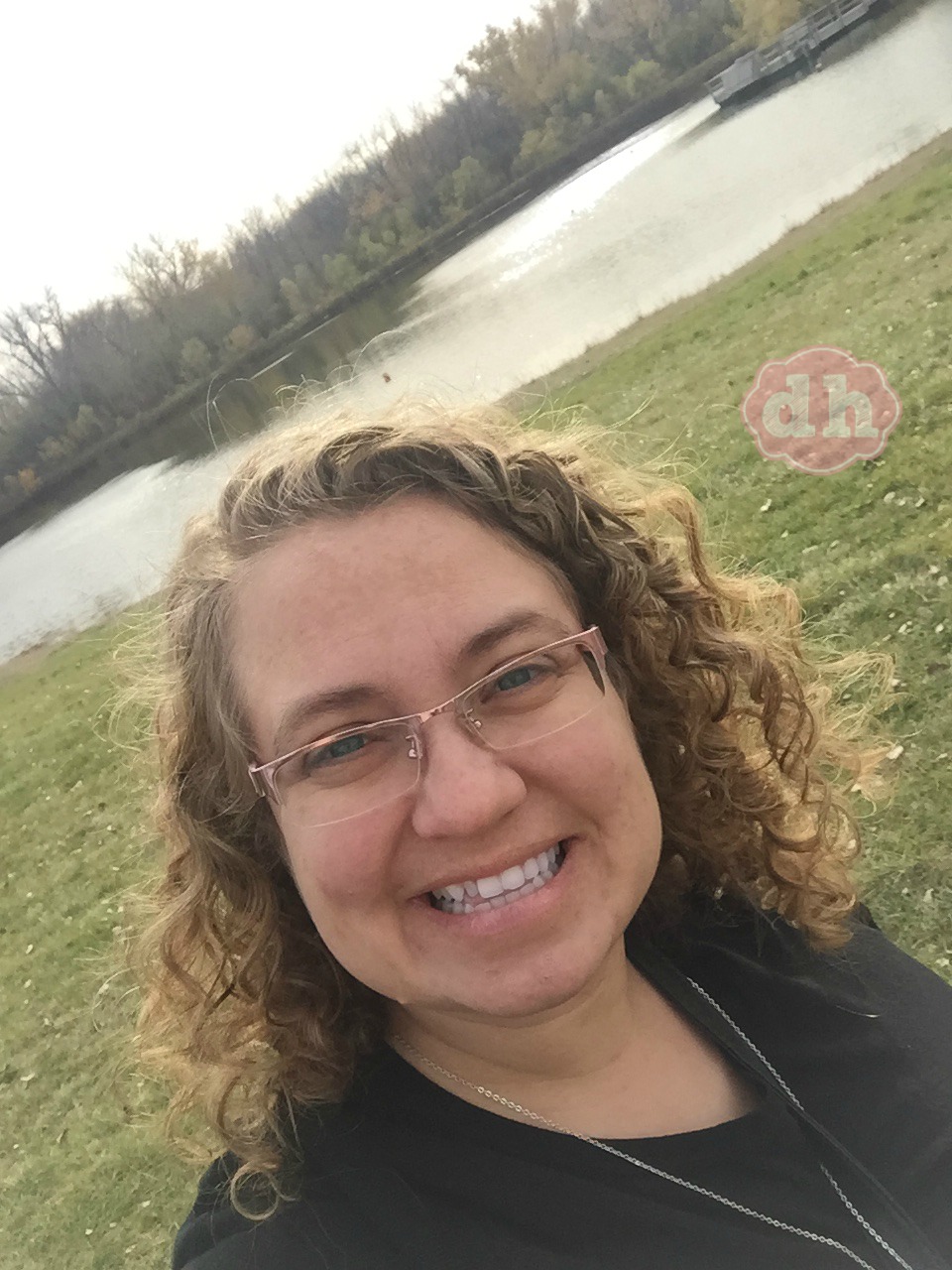 It was gorgeous and I really enjoyed walking around in the beautiful weather.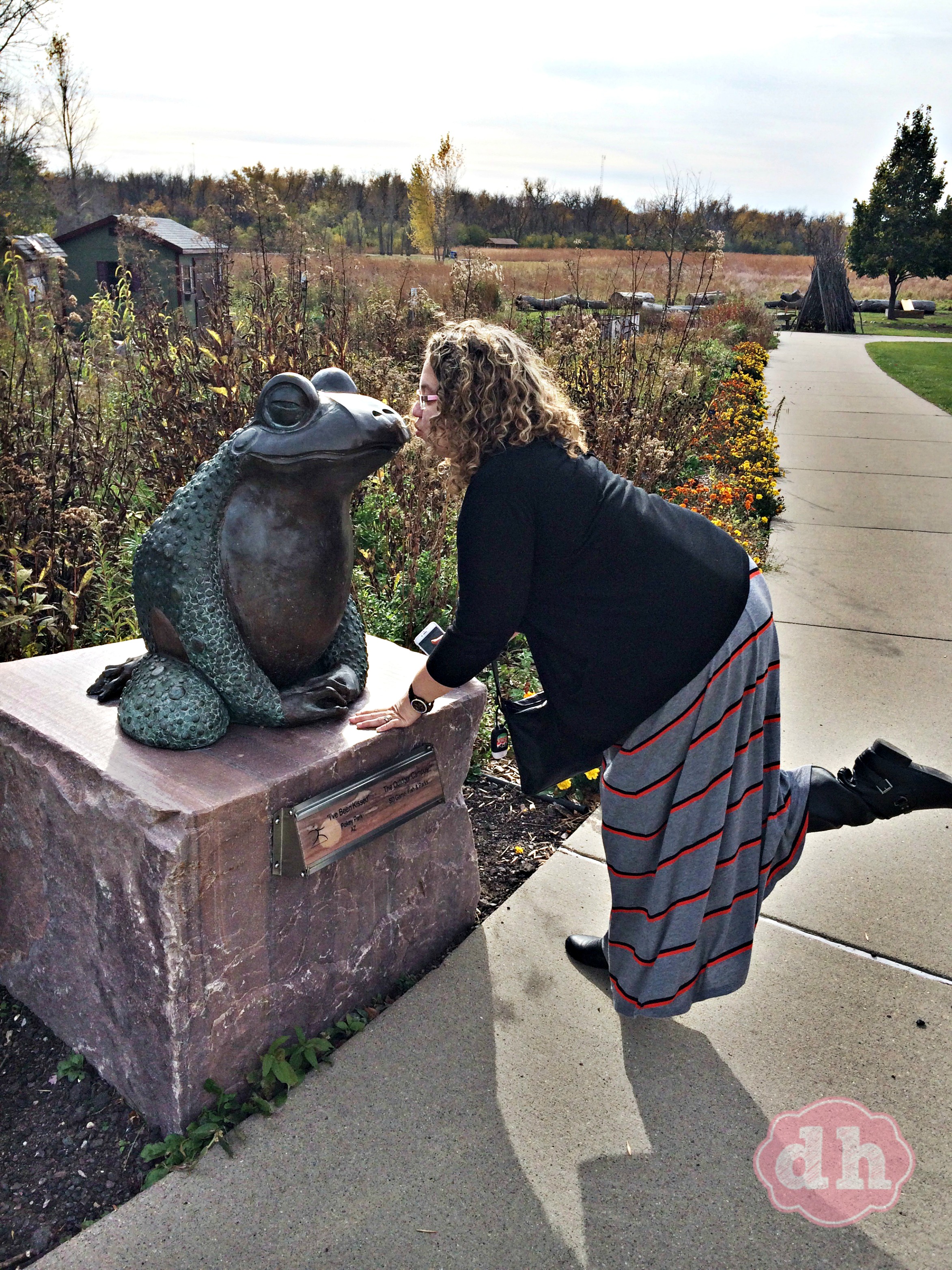 Okay, so I did some playing too. The name of the statue was kiss the frog; I couldn't resist.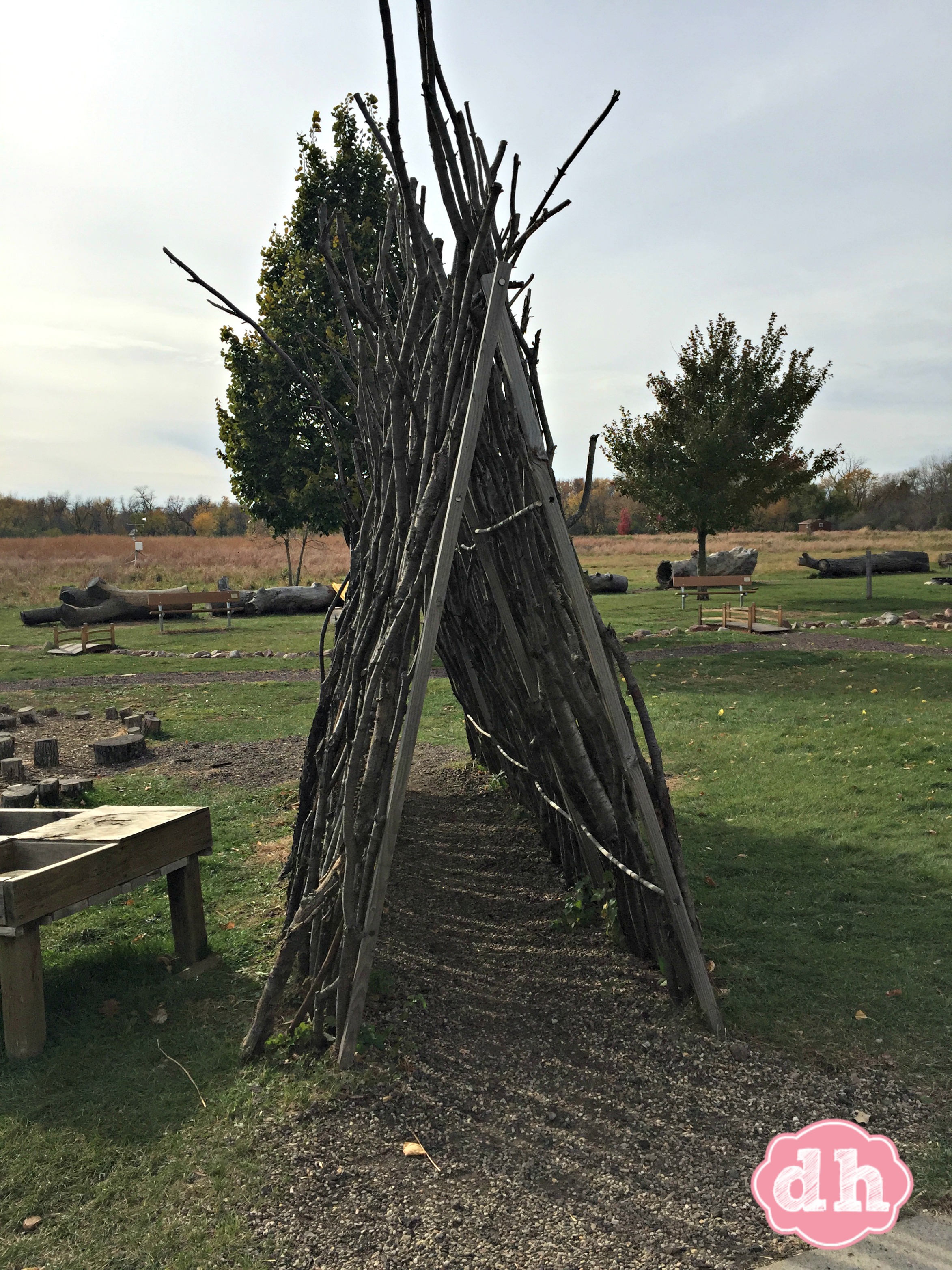 There is so much to see and do here that a family could easily spend all day here. The best part is that it's free!
Connect with them: