Bacon Green Bean Casserole
#ThisIsMyTwist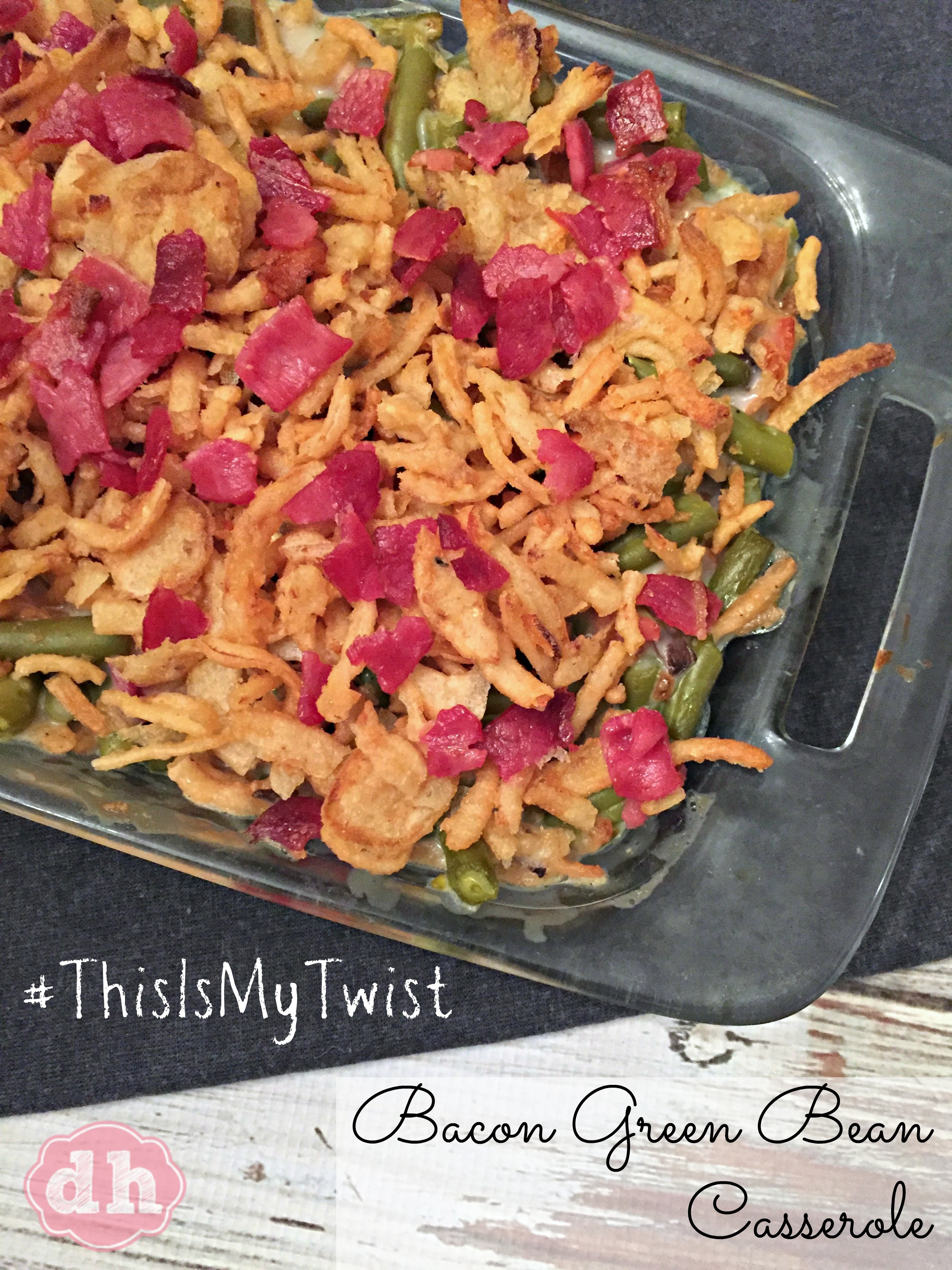 I love the holidays. Every year growing up we'd have Thanksgiving at our house and my mom would cook everything. We'd have turkey, side dishes, and everyone's favorite – the green bean casserole. I remember being so impressed when I learned how easy it was to make.  In fact, now I'm the one assigned the green bean casserole every year.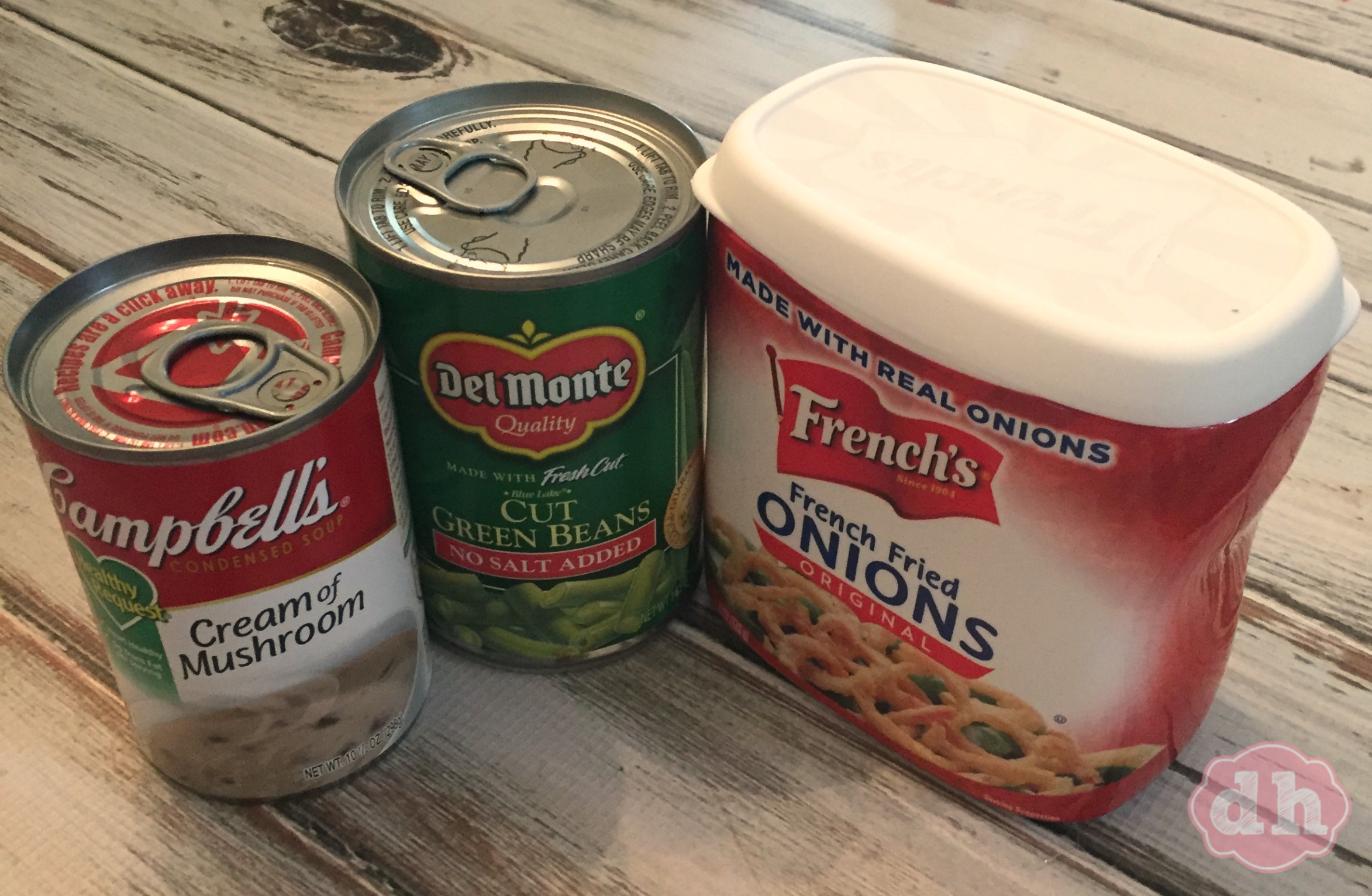 I always have to make a double batch because it's a favorite. I decided to put a twist on it this year with bacon! Who doesn't like bacon?! When you take two favorites and combine them it's a win for sure!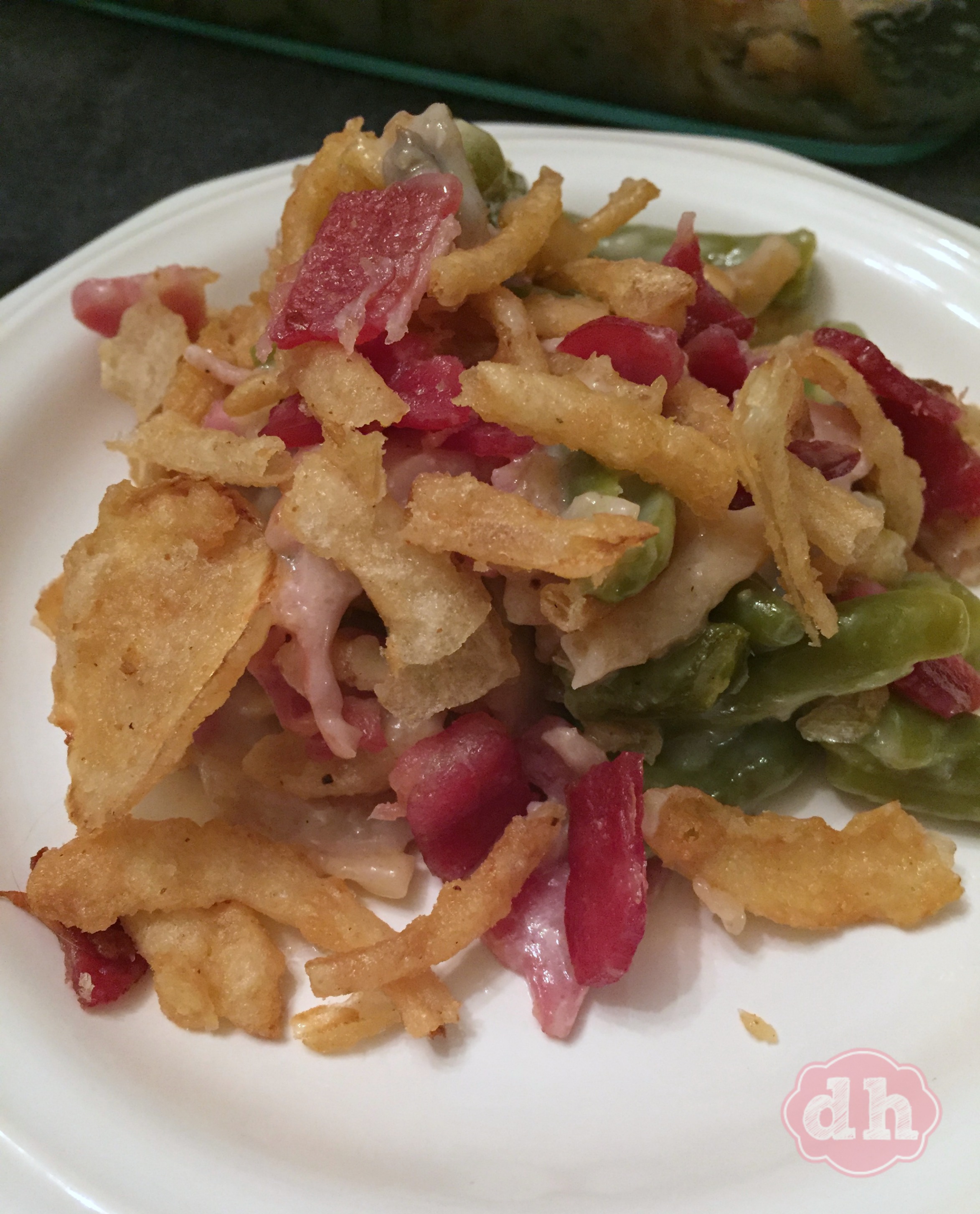 Basically you make the green bean casserole the same way just add bacon. I used a whole package and set some aside.  I put half in the casserole and baked it and then topped it with the remainder of the bacon for the last 5 minutes of baking (when you top it with the rest of the fried onions).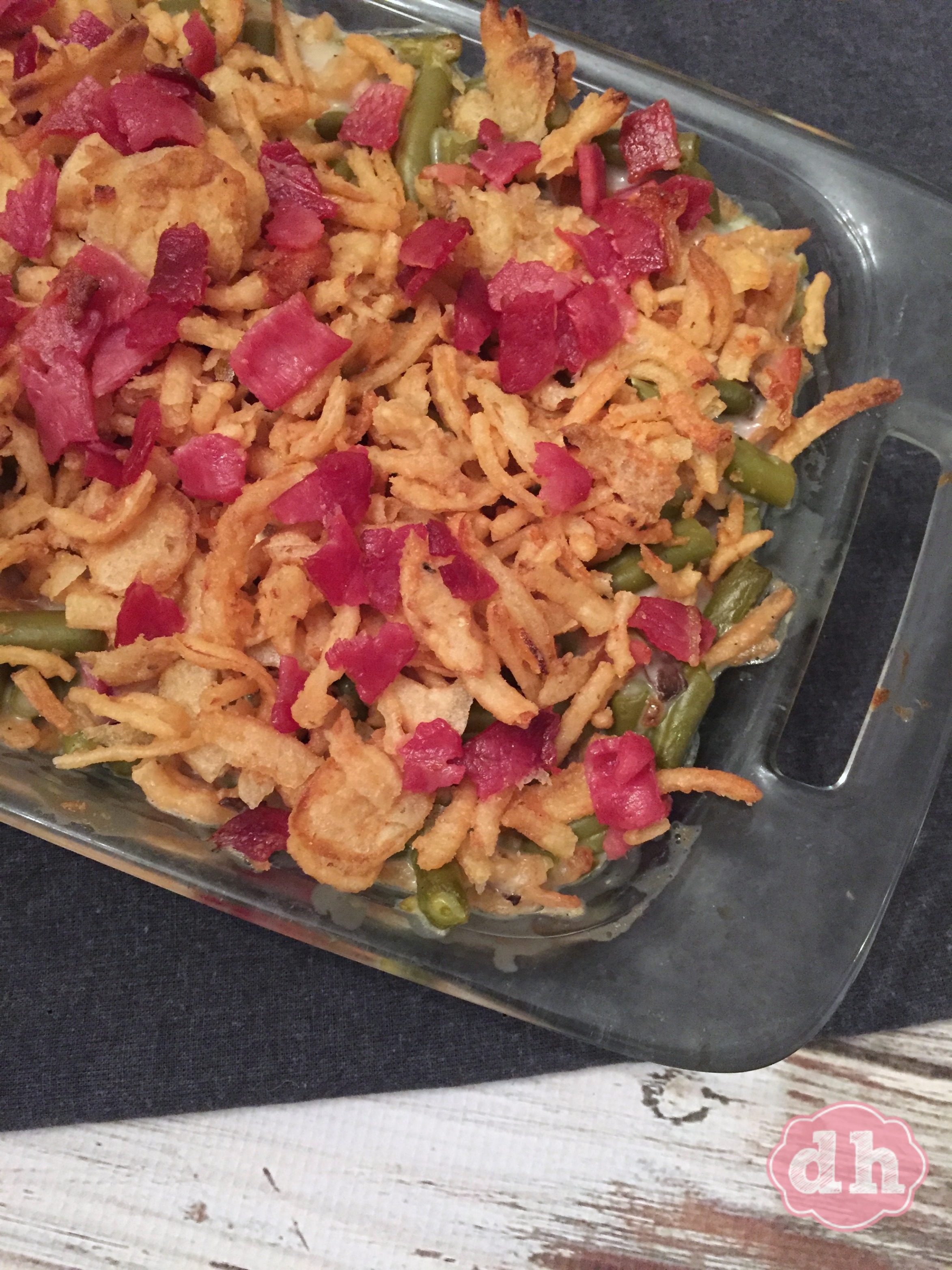 The addition of bacon is amazing! I'm pretty sure it's my new favorite way to make green bean casserole. I'm also pretty sure I'm going to have to double my "double batch".
Bacon Green Bean Casserole
Ingredients:
2 cans (10.5 oz) Campbell's® Condensed Cream of Mushroom Soup
1 cup milk
2 tsp soy sauce
1/4 tsp ground black pepper
4 cans (14.5 oz) any style Del Monte® Green Beans, drained
2 and 2/3 cups French's® Crispy Fried Onions
1 package of cooked bacon
Directions:
Preheat oven to 350 degrees.
Stir Campbell's® soup, milk, soy sauce, black pepper, green beans, 1 and 1/3 cups onions, and half the bacon in a 3 qt casserole.
Bake at 350 degrees, uncovered, for 25 minutes or until bean mixture is hot and bubbling. Stir bean mixture. Sprinkle with remaining onions and remaining bacon.
Bake for 5 minutes or until onions are golden brown.
Enjoy!
Next time you're in Walmart, go look at the screens by the green bean casserole display at the end of the aisle.  Walmart is picking the best of the ideas given by people like you and me to show right there in the store!  If you see mine, let me know with a post or a tweet!  Make sure to go to thisismytwist.com to see everyone's suggested twists!