I am a member of the Collective Bias®  Social Fabric® Community.  This shop has been compensated as part of a social shopper amplification for #CollectiveBias and its advertiser.
Easy Kool-Aid Pie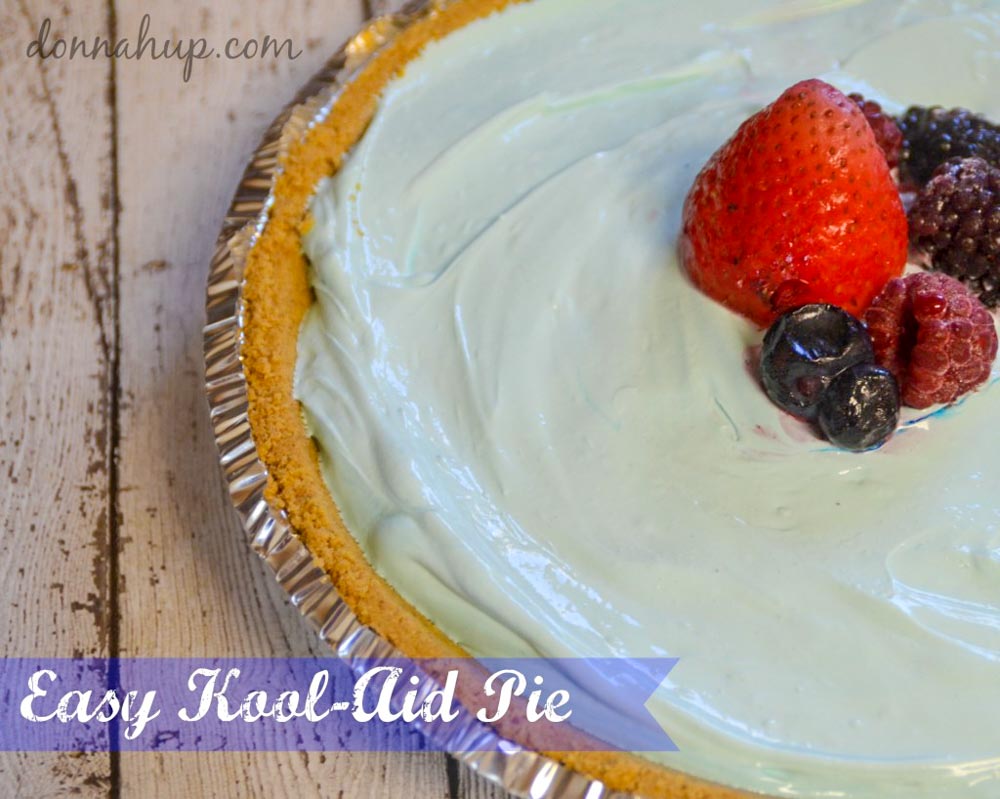 We had such a cold winter this year that I am so happy that I can finally wear shorts and flip flops! I love all the seasons, but we're in summer now and I'm thoroughly enjoying it. I am kind of a last minute "go with the flow" shopper when it comes to grocery shopping.  I was in Walmart and I saw an end cap full of  beverages that totally reminded me of summer days growing up.
Kool-Aid! I'm a child of the 80's and this was THE drink of choice to #KoolOff when playing outside during summer break.
I also remembered I had to make a dessert for a summer barbecue with my girl friends and the Kool-Aid gave me a great idea.
I went down the beverage aisle and grabbed a few Kool-Aid drink powder packages.  After getting home and putting the groceries away I poured myself a tall glass of refreshing Grape Kool-Aid! They have these awesome new 96oz Ready-To-Drink bottle that makes it super easy to pour.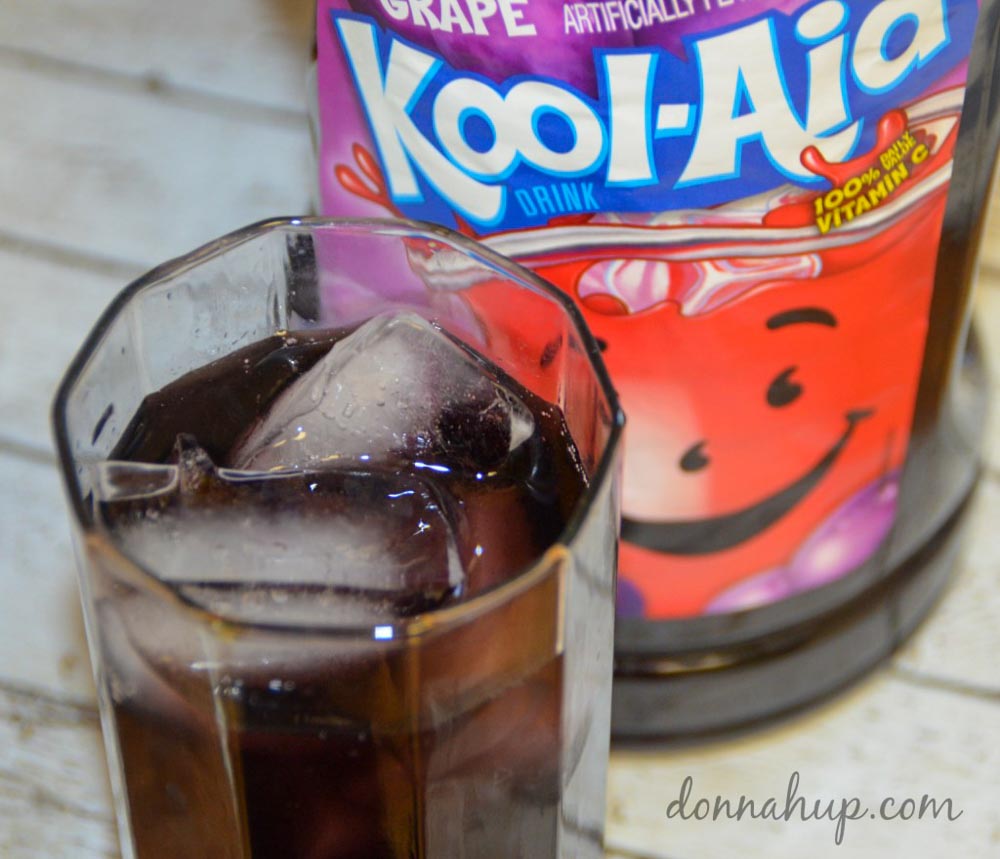 Mmmmm, I should grab a book and sit outside enjoying the summer sun! Oh wait, I have a dessert to make!
I call this easy because it really is! It takes 4 ingredients all under $5 and it literally takes less than 5 minutes to make.
Ingredients: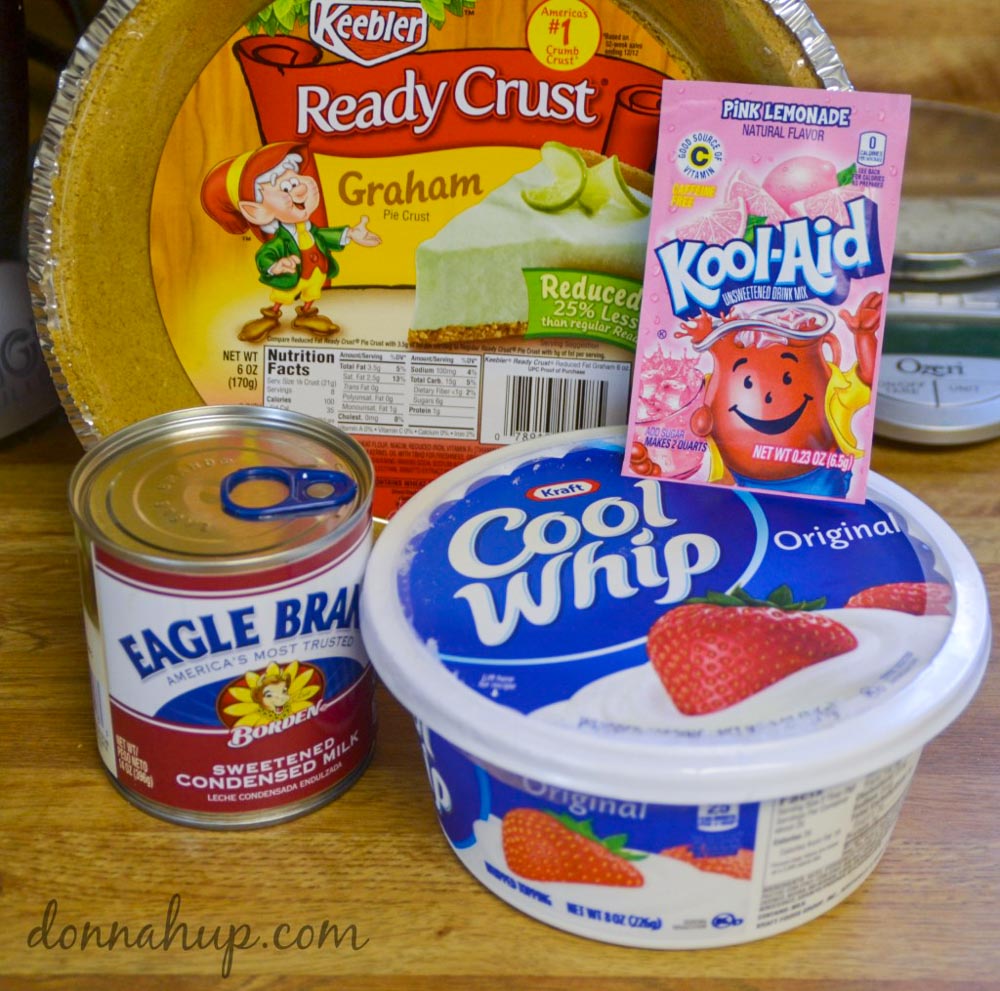 1 graham cracker crust
1 packet of Kool-Aid in your choice of flavor
1 14 oz can of sweetened condensed milk
1 8 oz tub of cool whip
1. Pour the sweetened condensed milk into a mixing bowl and add Kool-Aid packet (I went with Mixed Berry).
2. Mix the milk and Kool-Aid together.
3. Add in Cool Whip.
4. Mix thoroughly and spoon into pie crust.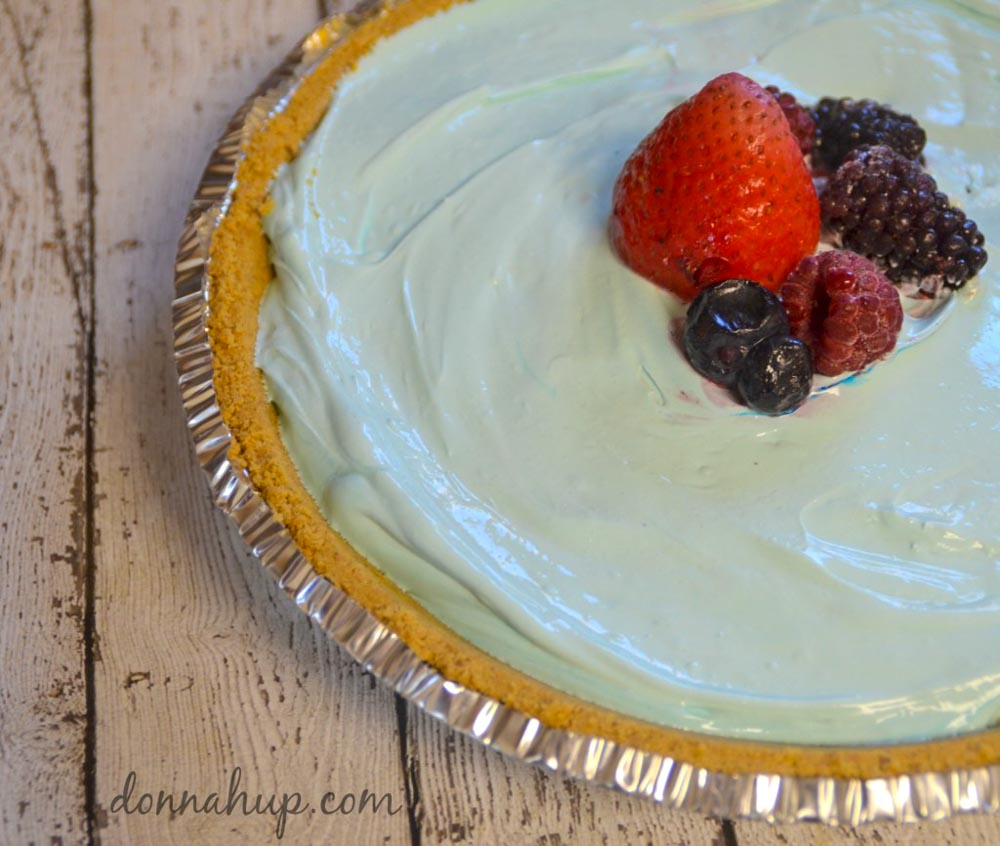 5. Enjoy!
I told you it was easy. It's also delicious! I am constantly asked for the recipe.
Now that I have made my pie I can take my glass of Kool-Aid and head outside to read.
donnahup.com receives free products for review purposes, and may sometimes be compensated for posts. All opinions expressed are solely from donnahup.com. See donnahup.com's Disclosure Policy for complete details. My opinions are my own and were not influenced by any form of compensation. This disclosure is done in accordance with the Federal Trade Commission 10 CFR, Part 255 Guides Concerning the Use of Endorsements and Testimonials in Advertising.