Easter Door Decor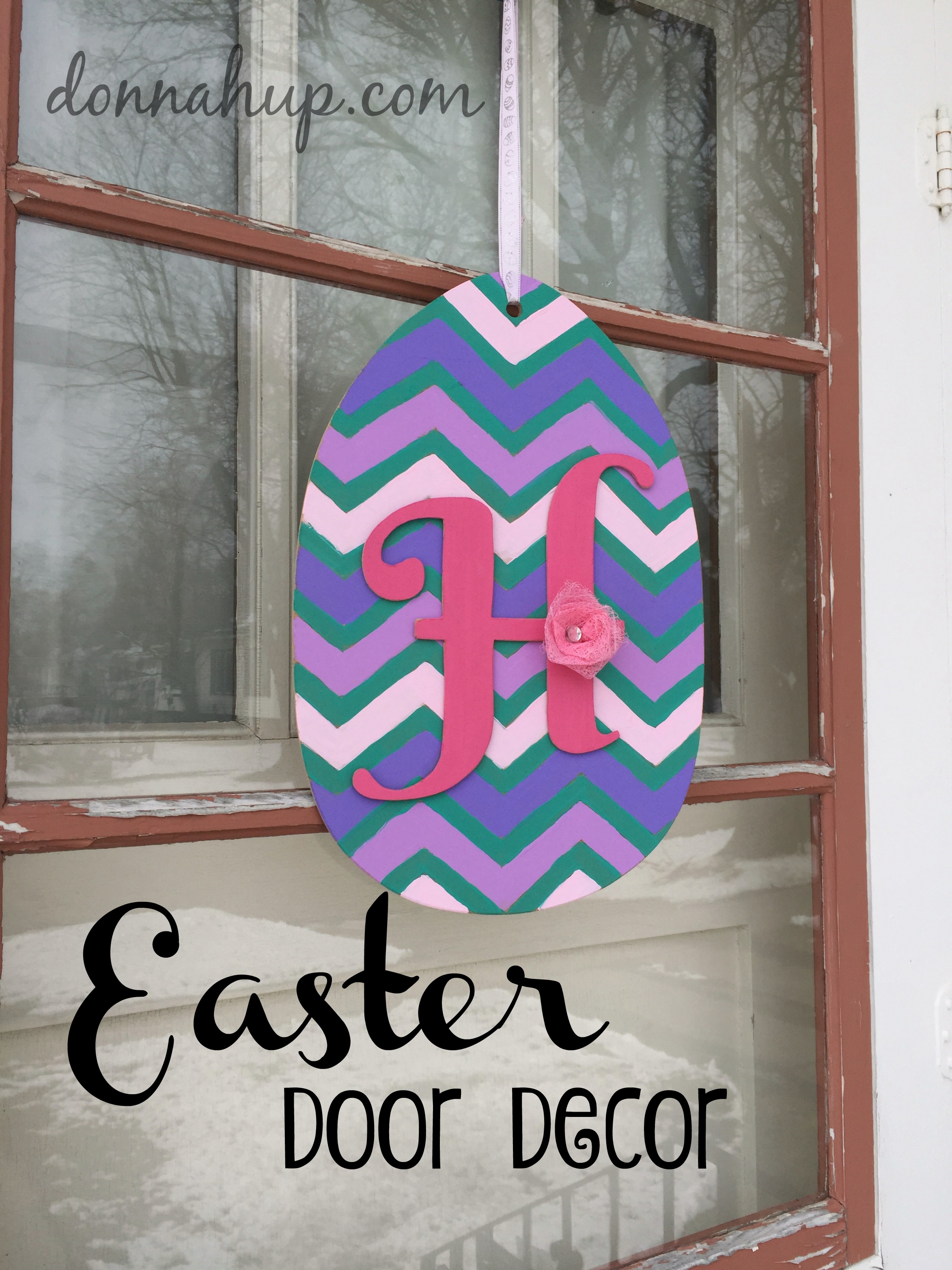 I love decorating for the holidays even if it's just a simple wreath. I had so much fun making my Christmas Wreath I decided I wanted to try my hand at an Easter theme!  My husband helped me with it and it was super fun to put together and hang on our front door.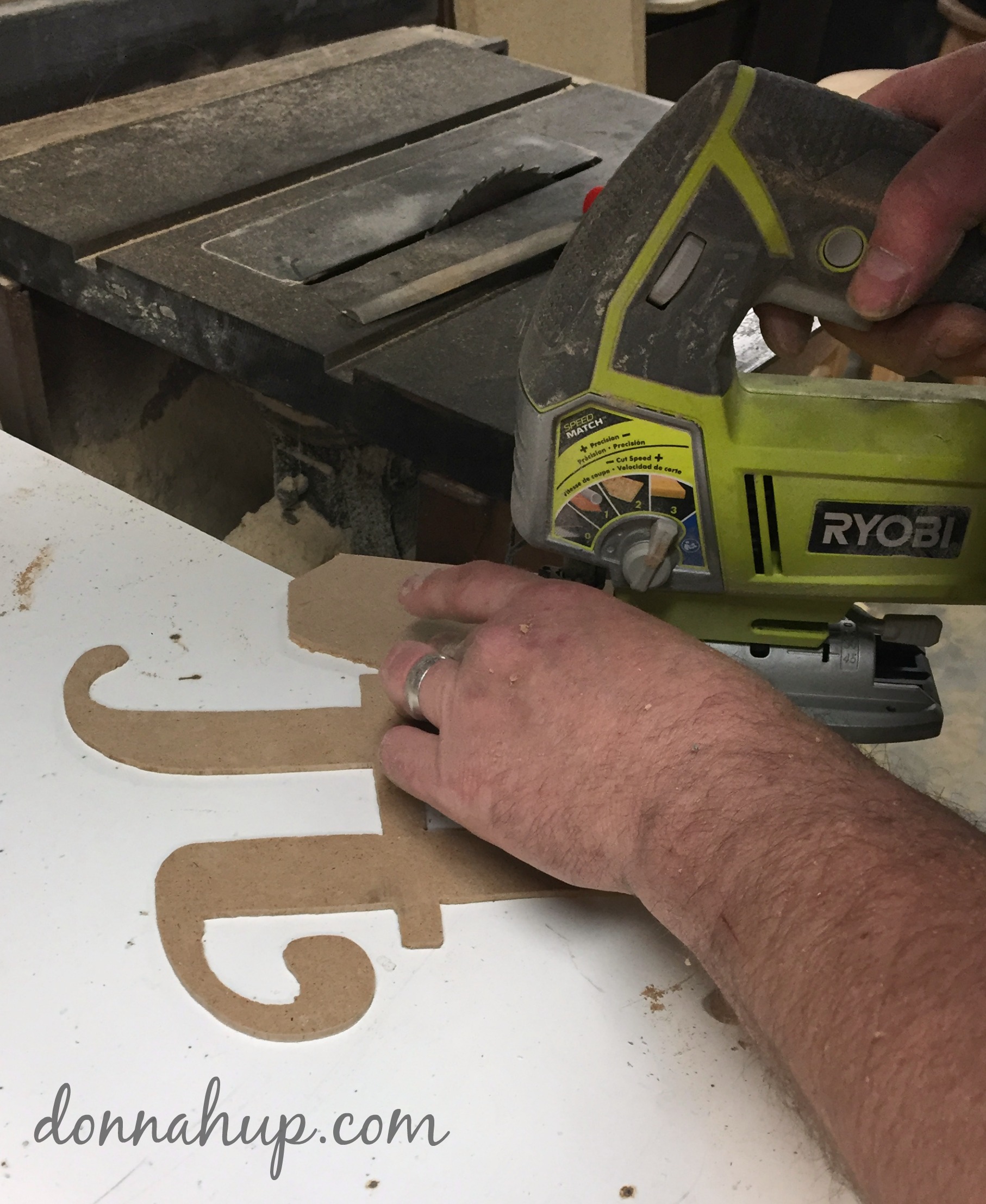 I started out with my H. I made a template and my hubby cut it out with a jigsaw. Here's an alphabet template for you. Just print out the letter you need. I printed mine at about 140%, cut it out, and traced it onto the wood.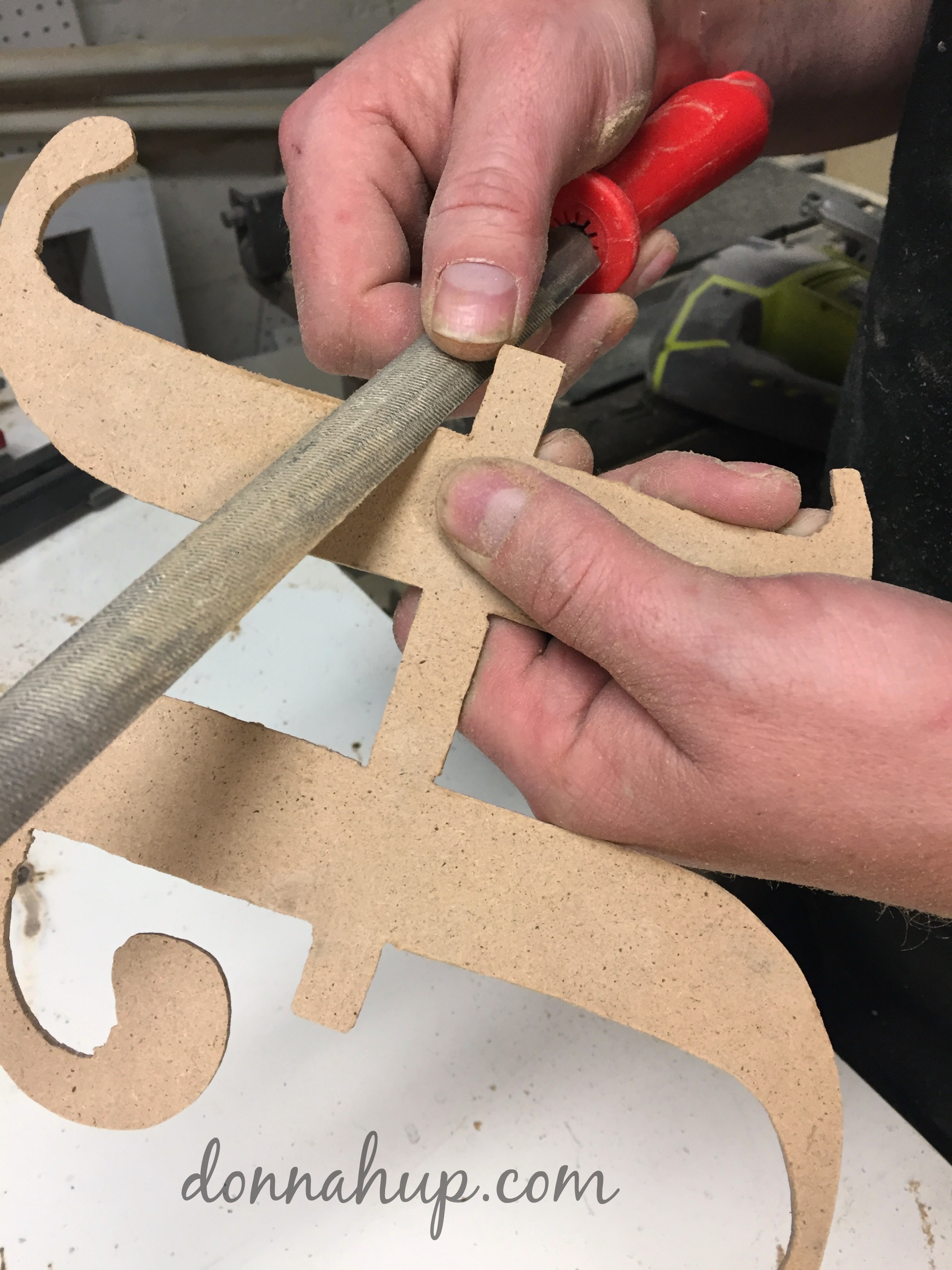 The jigsaw left some rough edges so we just filed it down.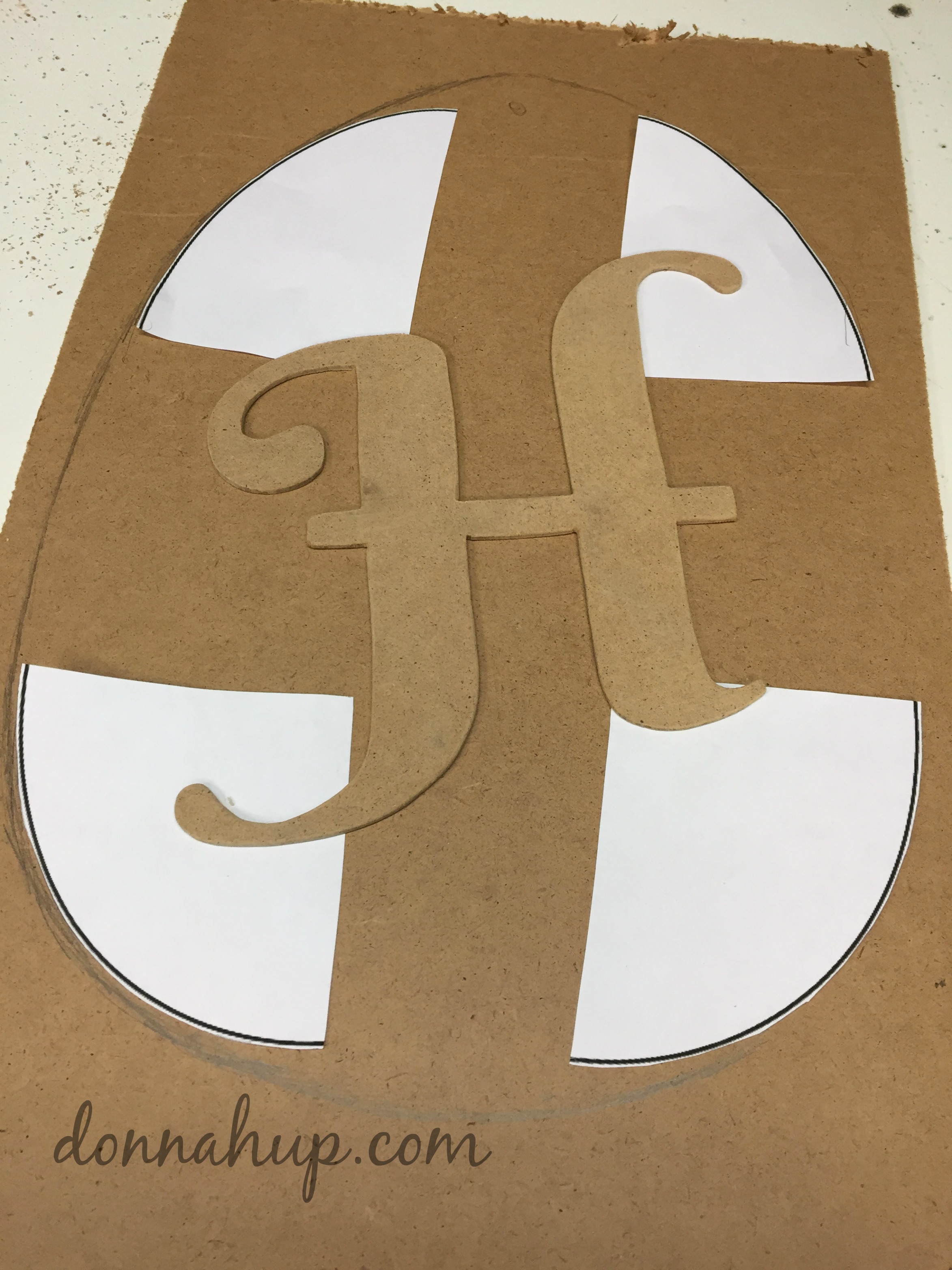 I couldn't print an egg template big enough so I used this egg template and cut it into four pieces. Once I had my spacing I traced around.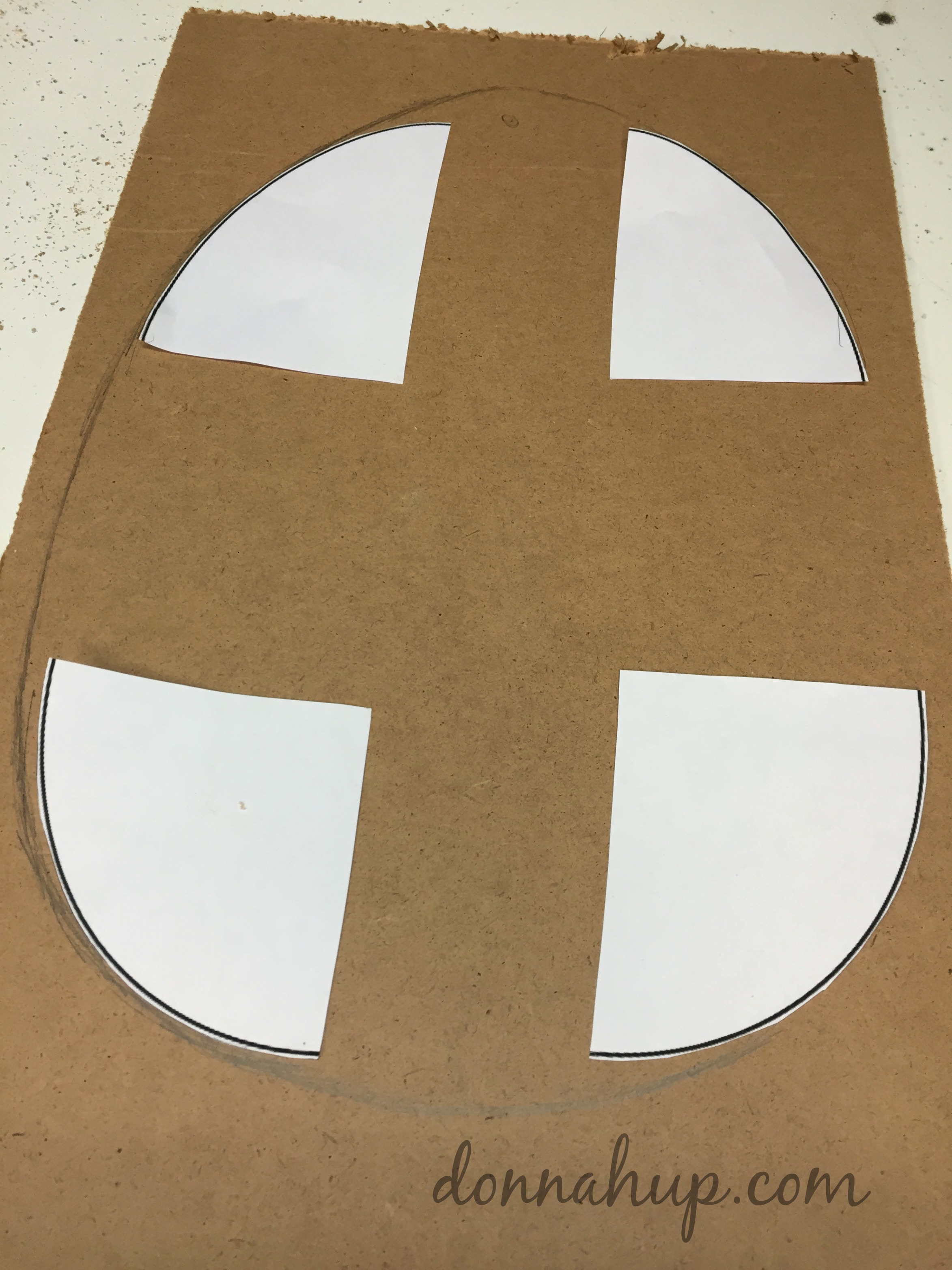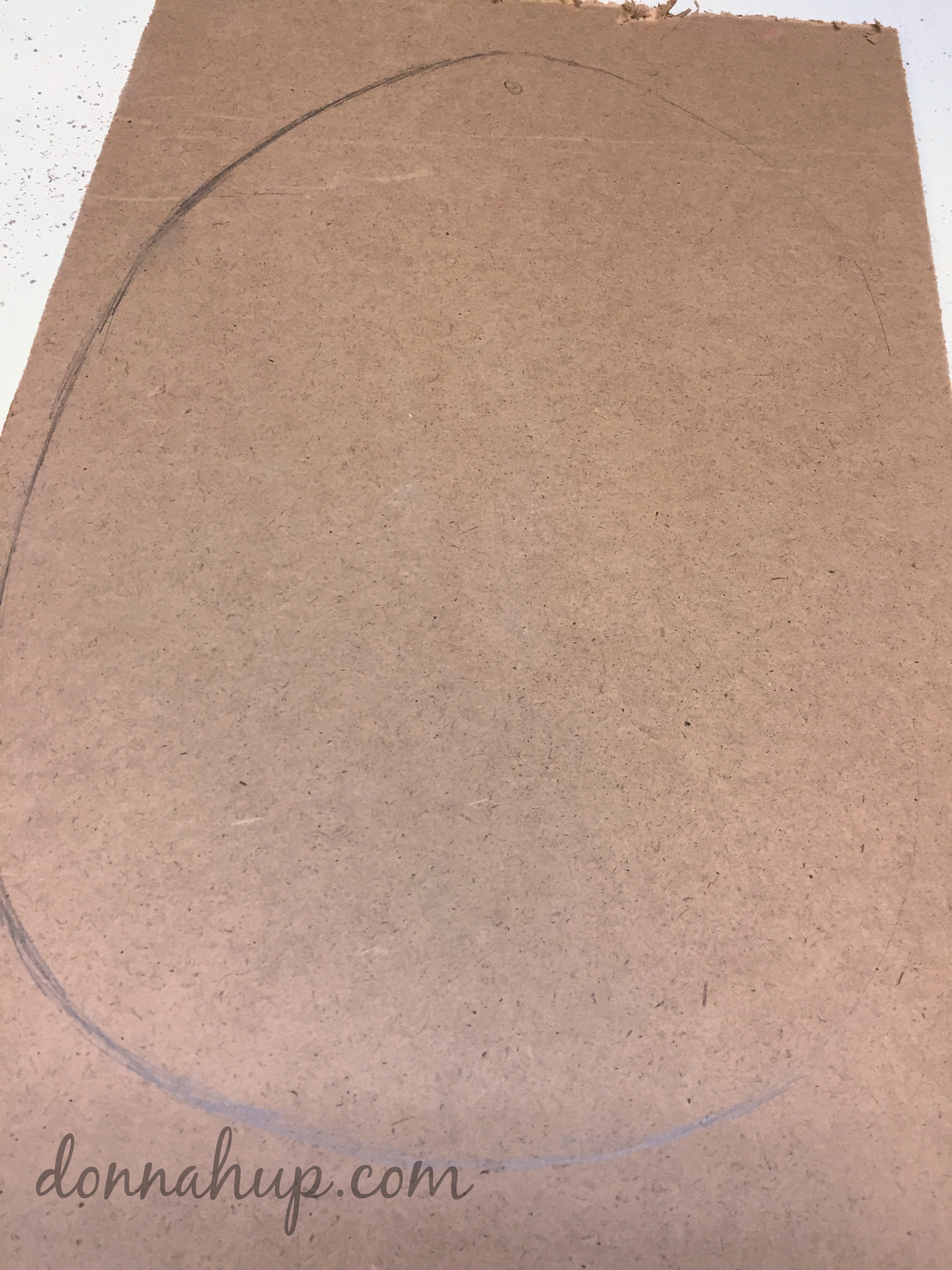 We found it was easiest to trace one side really well and cut it first.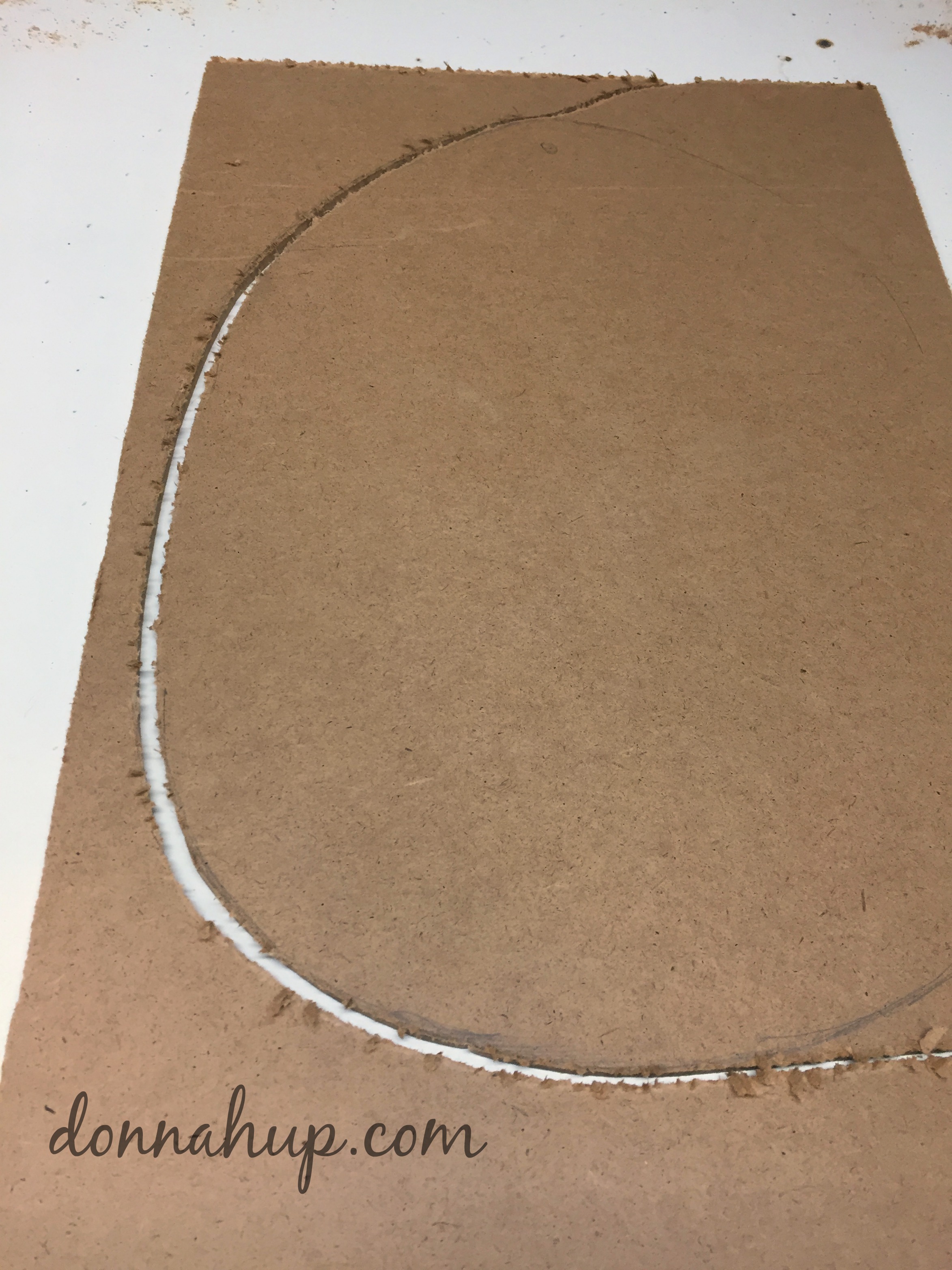 Then we flipped the outside edge we had cut and retraced so that we could get both sides even.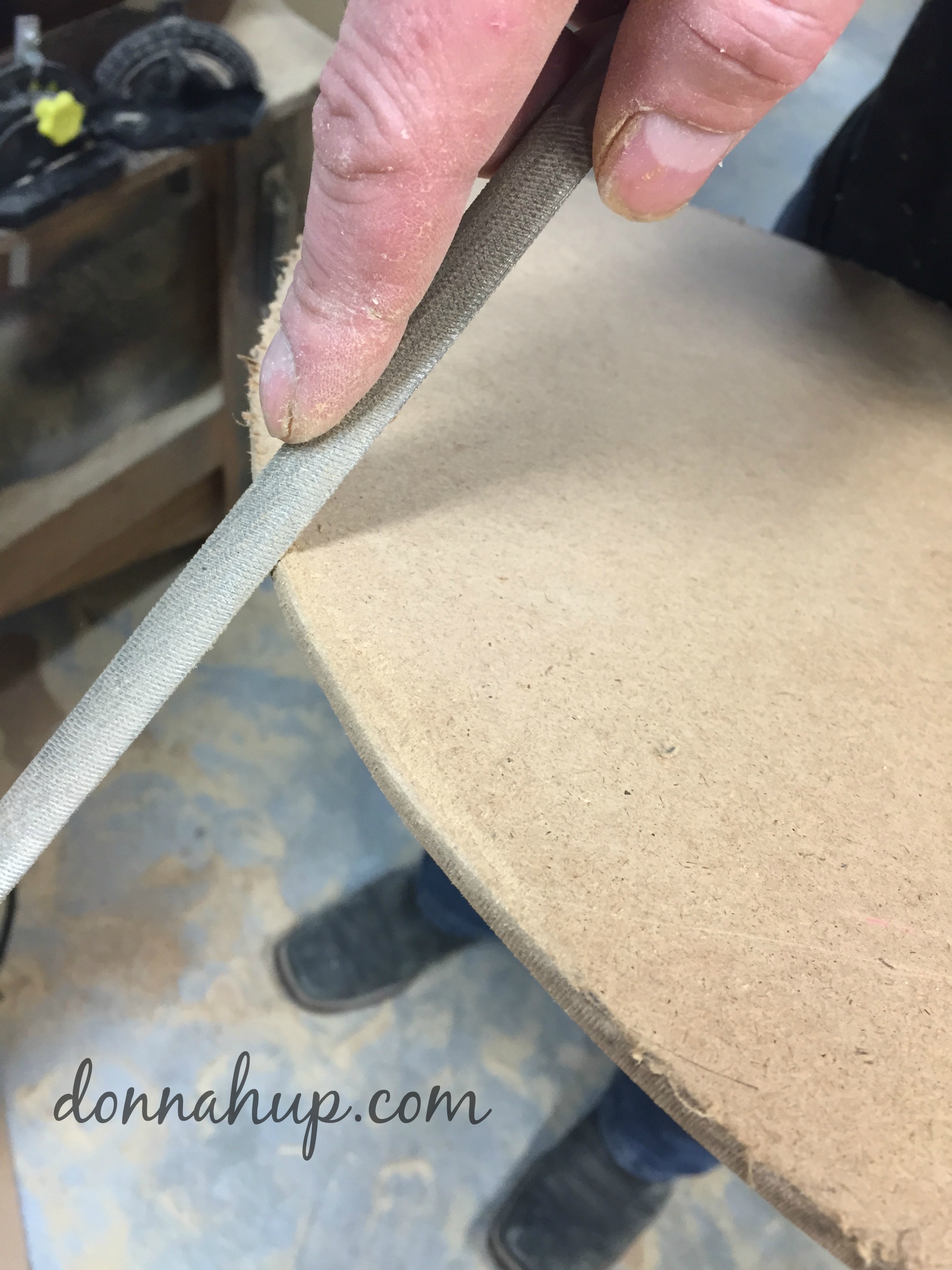 We also filed down the egg to remove the rough edges.
Here's what it looks like after we cut everything out.  Now comes my favorite part – the decorating!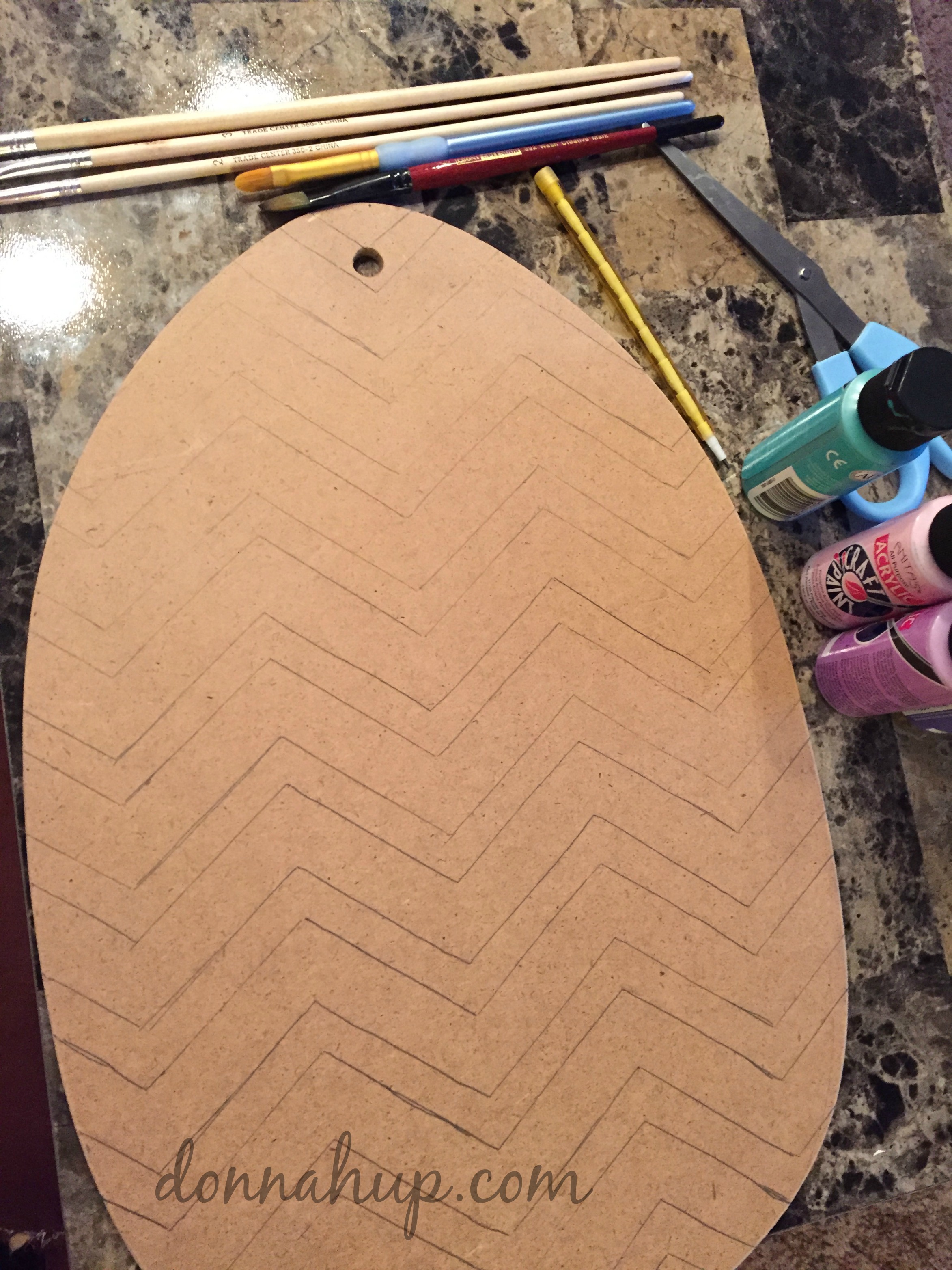 You can decorate yours however you'd like. I drew a Chevron pattern with pencil and used acrylic paint.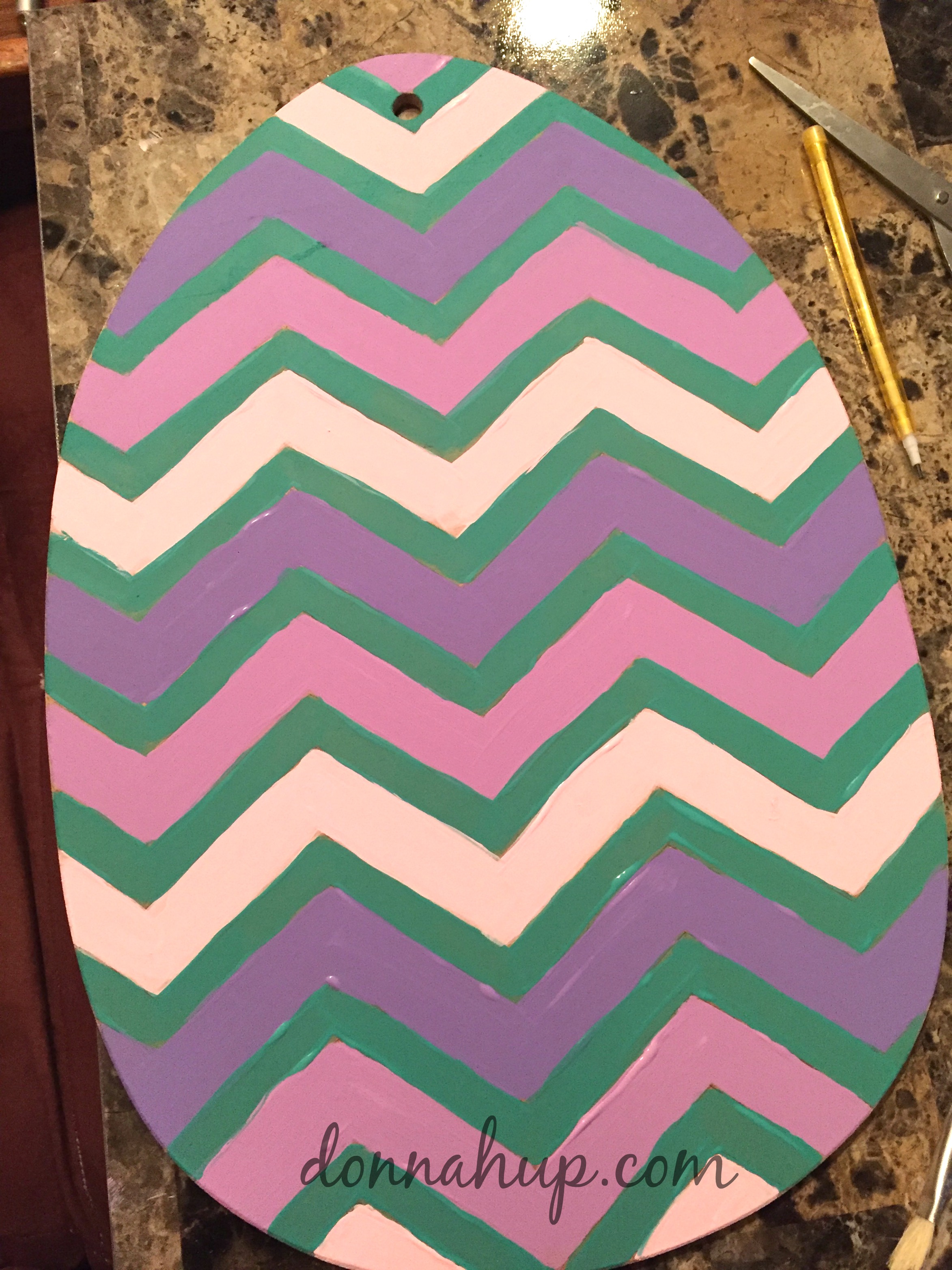 I gave it two coats and let it dry overnight.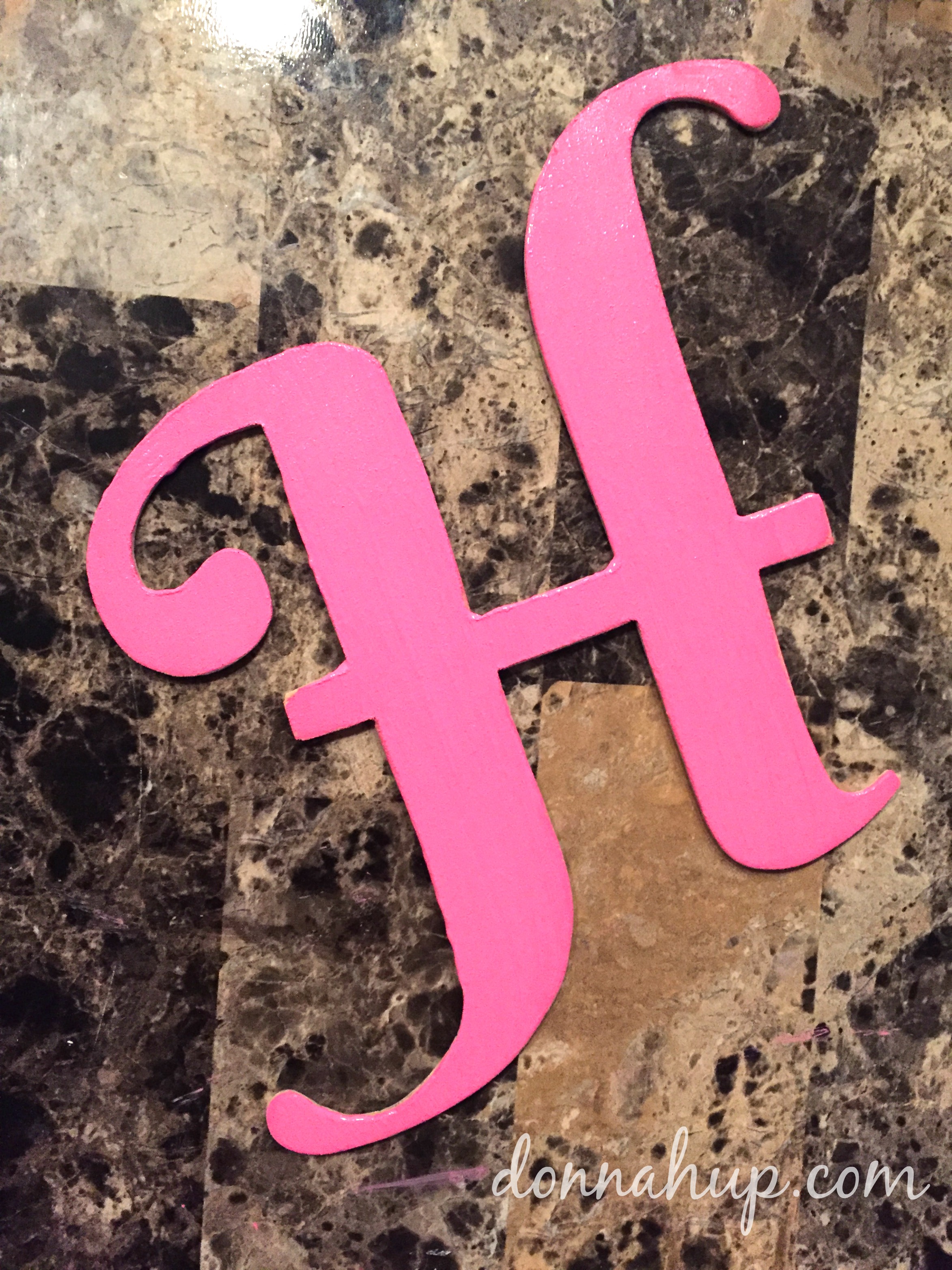 I did the same thing with the H.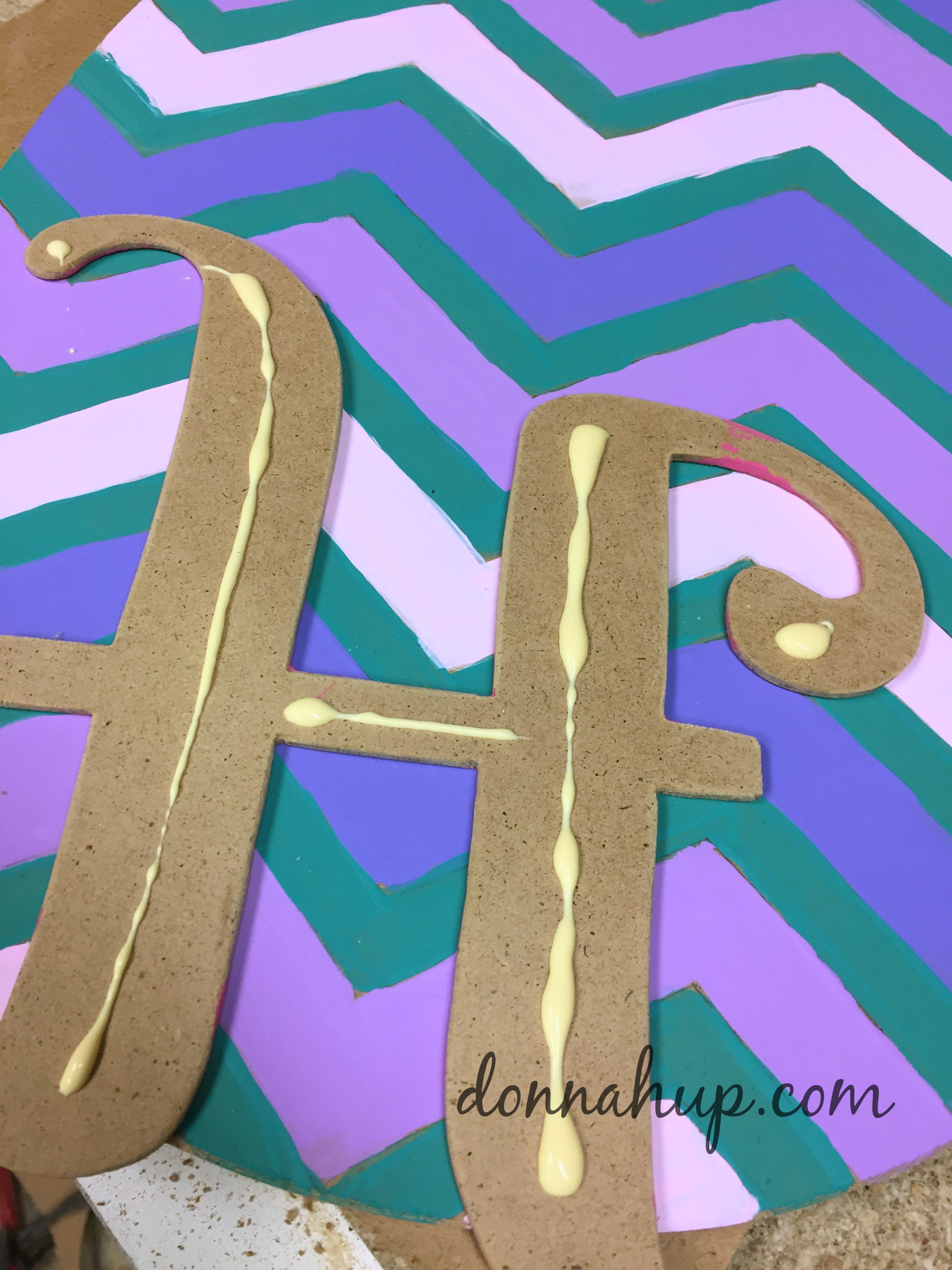 I used wood glue to attach the H to my egg.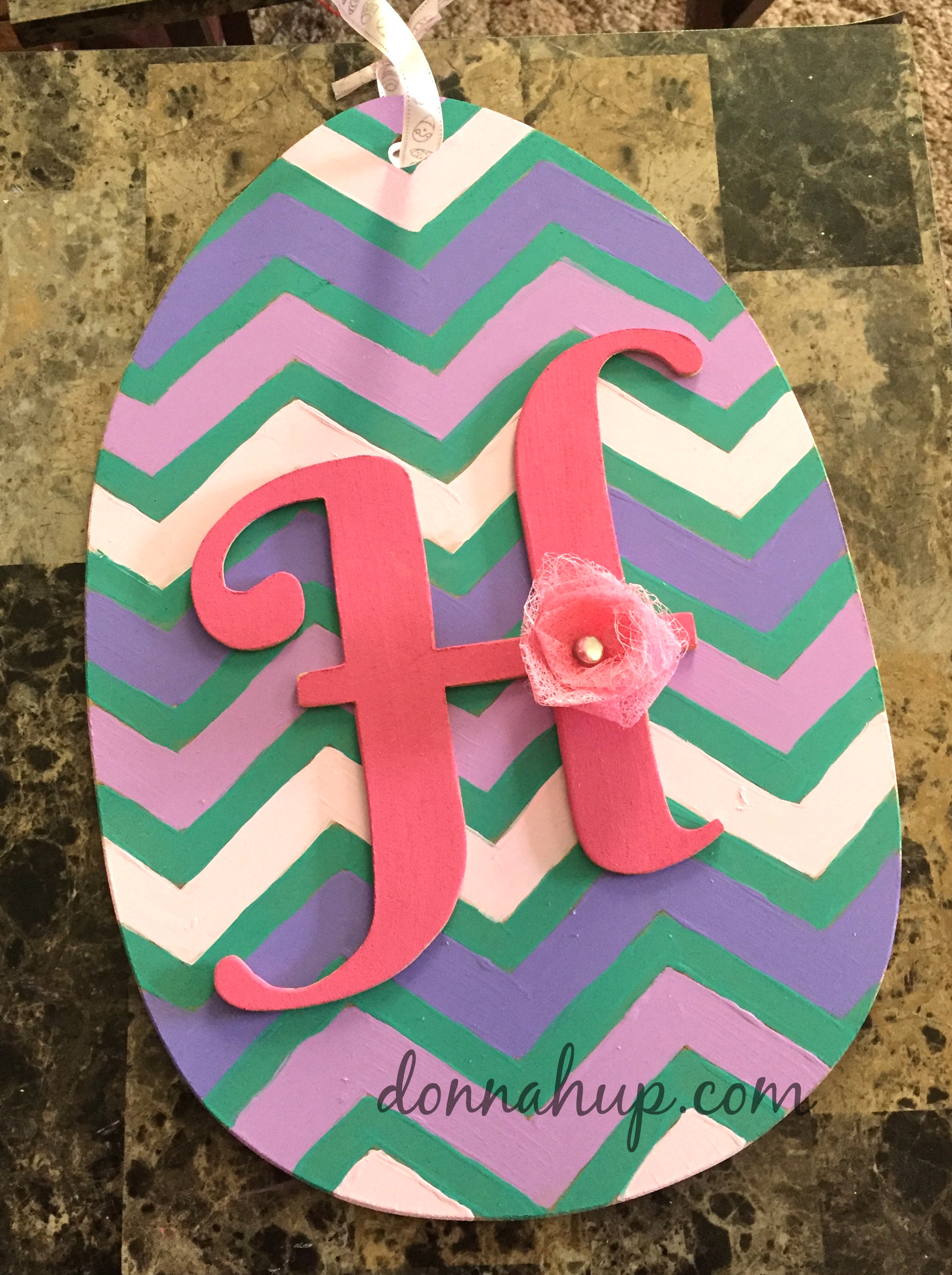 I tied a ribbon through the hole we drilled and attached the flower.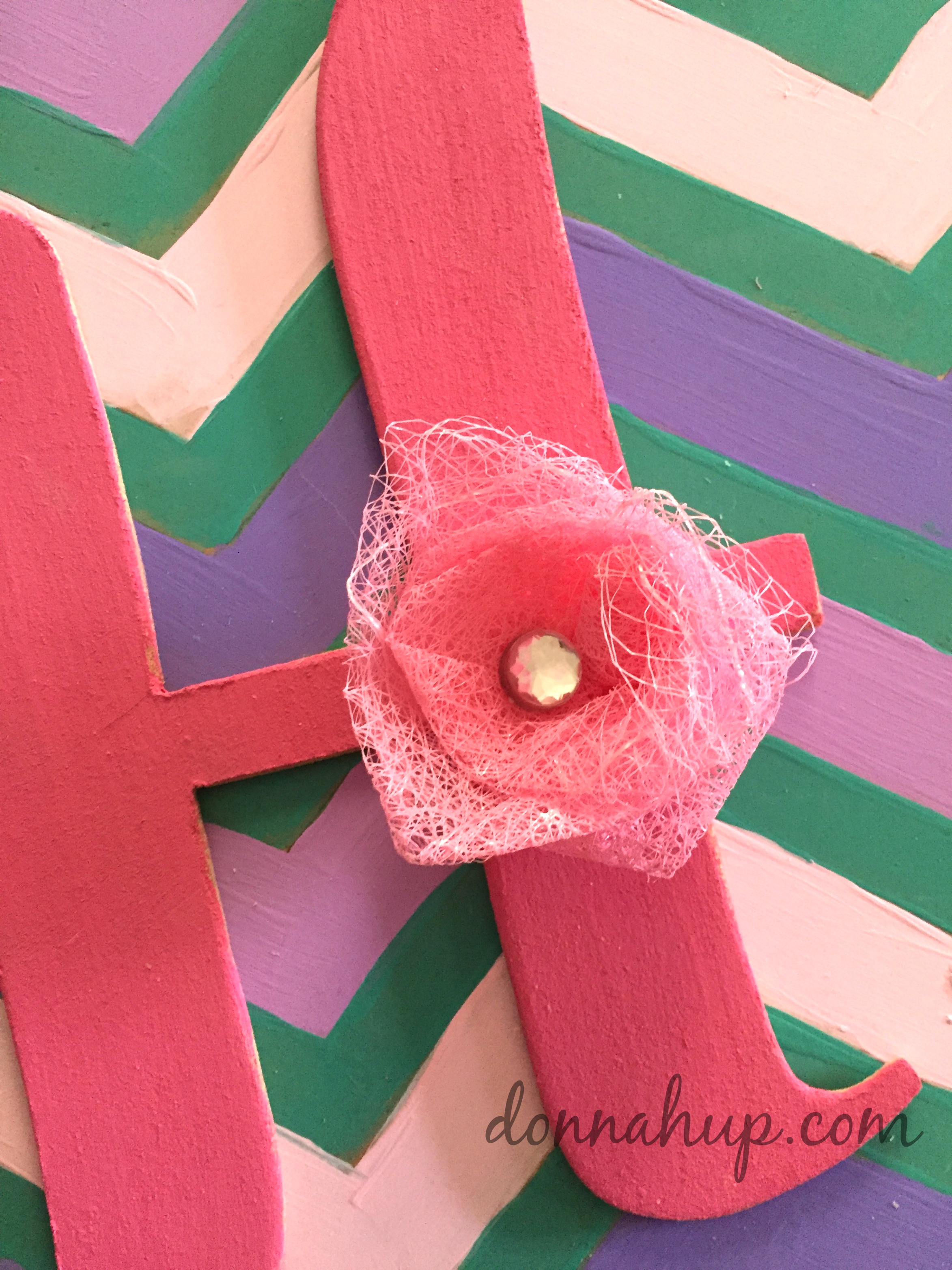 To make the flower just fold ribbon and create a circular pattern. I used a pretty push pin to attach it to the H.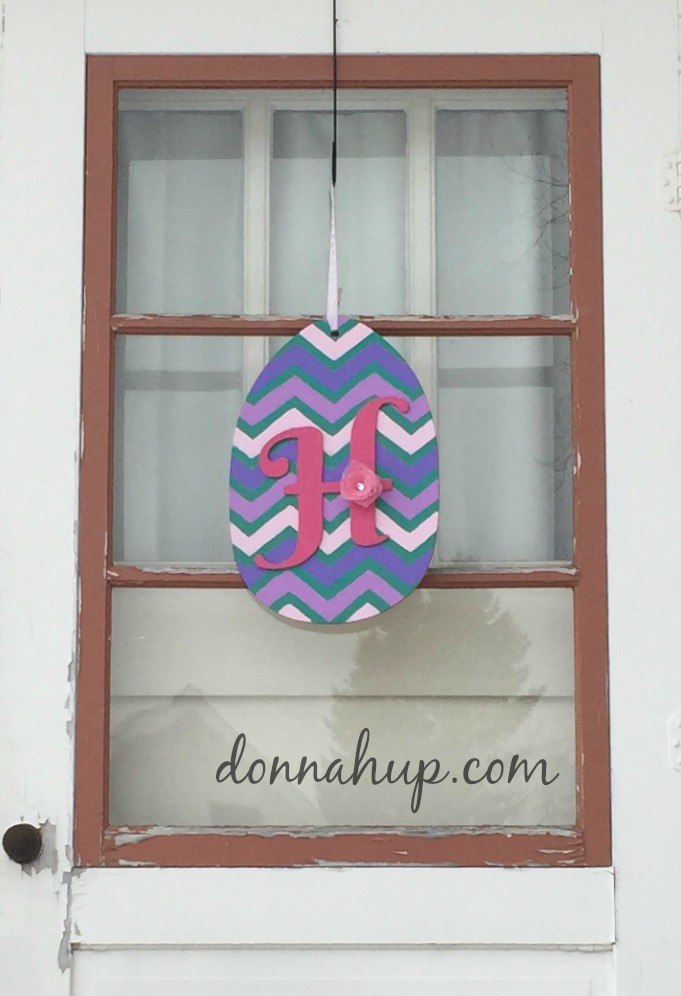 After that we hung it on our door!  I love it!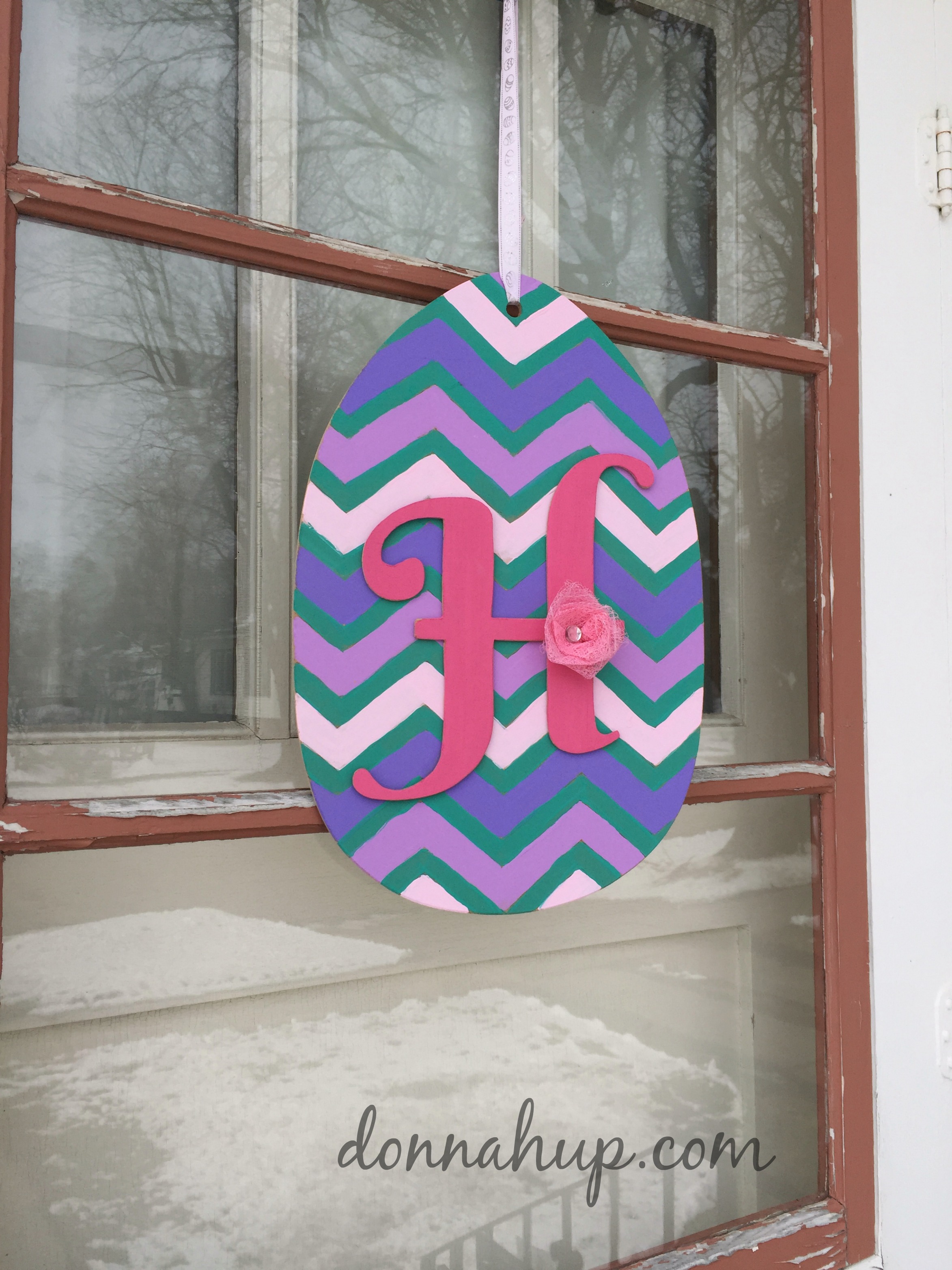 Are you making an Easter Wreath or door decor? If you make one I'd love to see yours!