Disney on Ice Pictures and More
Disney has long been known for its magic and wonder and Disney on Ice Worlds of Enchantment does not disappoint. From the very start of the show it was amazing!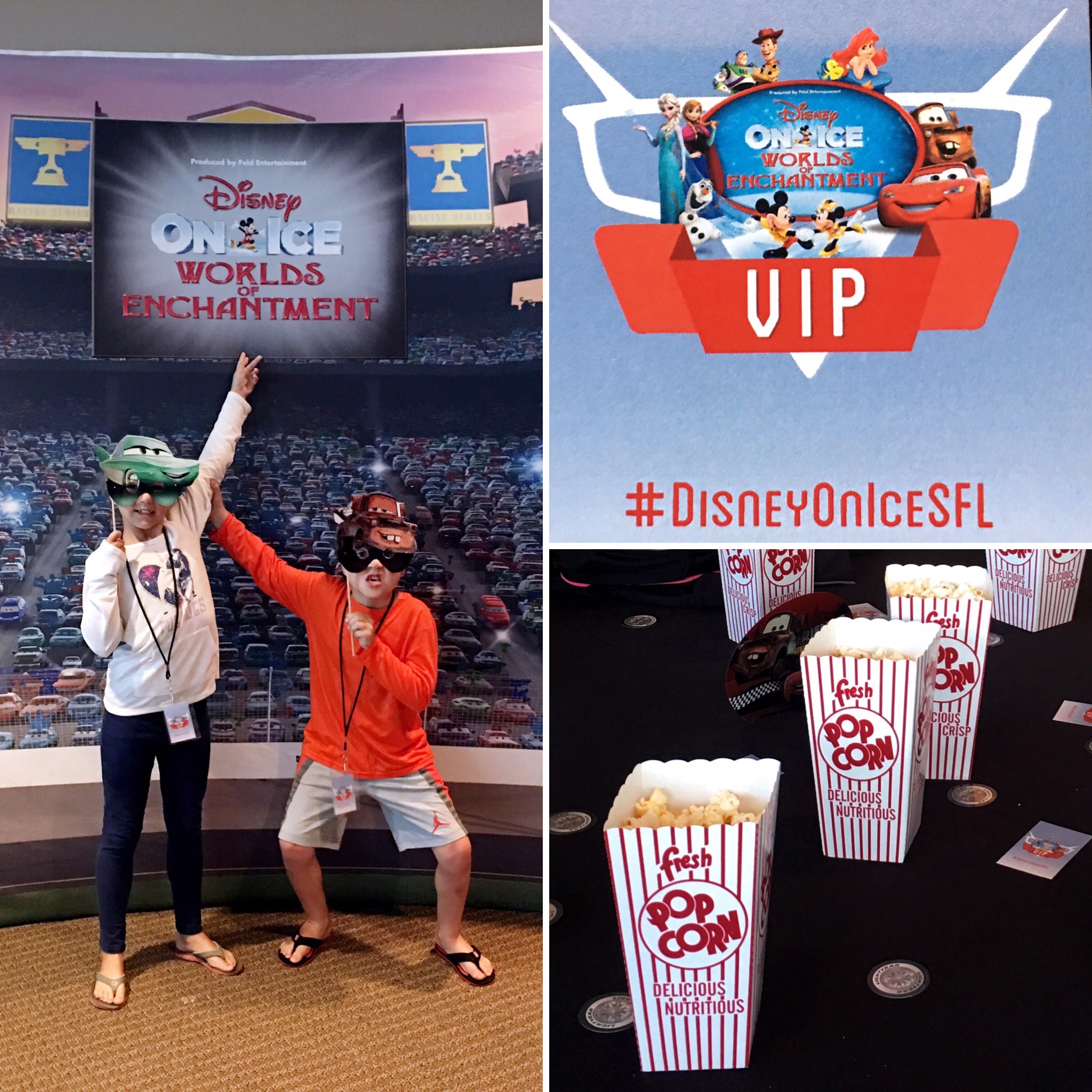 The pre show started with cheerleaders singing and dancing and getting the crowd worked up for the excitement by teaching them some fun dance moves. Out came Mickey and Minnie, followed by Donald and Goofy and laughter filled the arena. It was time to go on a journey and the wonder was about to begin.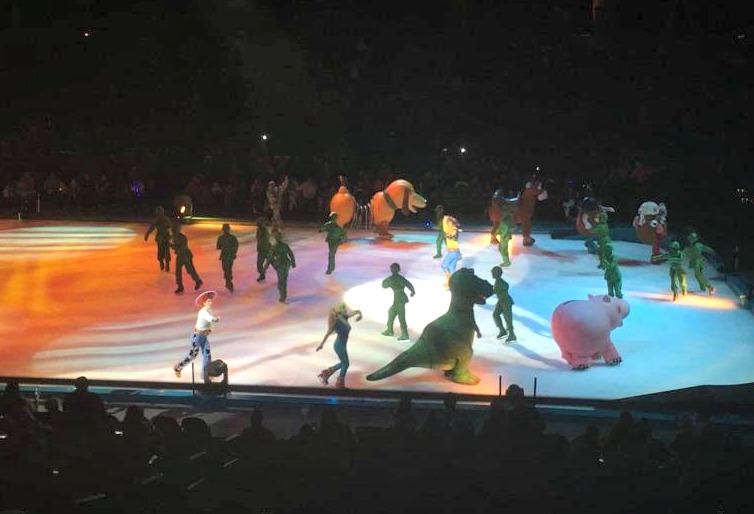 We were transported to Toy Story, and amazed as the green army men came to life – singing, skating, and dancing in perfect rhythm. With the kids (and adults) on the edge of their seats, all of the characters skated out. Life size toys gliding across the ice as laughter and applause could be heard all around.
On to Sunnyside Daycare we went and we watched as Woody and the gang work together to save each other. Not to mention a fantastic Ken fashion show where Barbie steals the key to save the gang and the booklet to save Buzz. They did a wonderful job bringing Toy Story to life and I think I enjoyed it as much as the kids.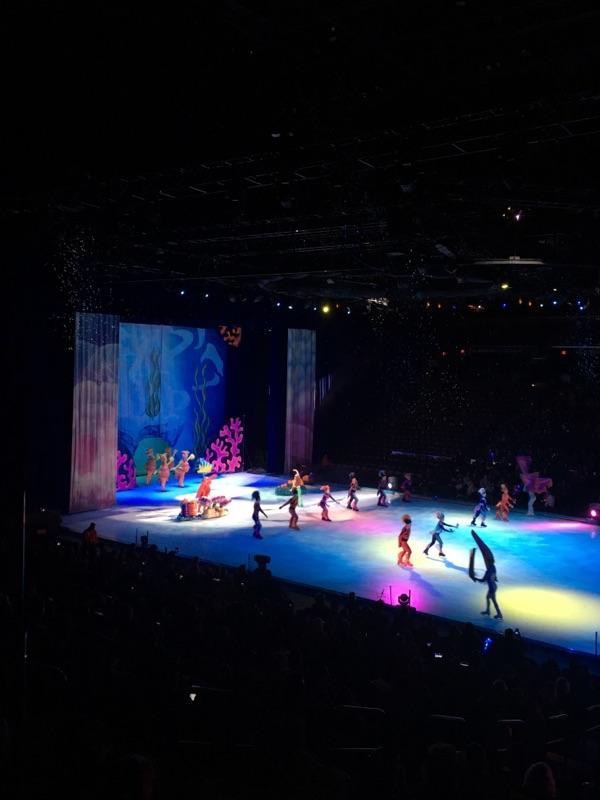 Mickey and Minnie returned to inform of that our next journey would be Under the Sea. Being a Little Mermaid fan, this was what I was waiting for! The bubbles coming from the ceiling were delightful as colorful sea creatures skated and twirled with Sebastian, Ariel, and Flounder. Although it was a short segment, it showed the whole story and was magical.
After Intermission, Mickey and Minnie returned, along with Mater, Lightning McQueen, Sally and the rest of the Cars gang. The cars raced across the ice complete with Lightning McQueen shooting fire out of his car. It was exciting to see cars driving around the ice.
When Mickey and Minnie returned and announced we would be traveling somewhere cold, little girls screams were heard throughout the arena. You could feel the excitement as Anna came out singing For the First Time in Forever, and it only grew when Elsa appeared.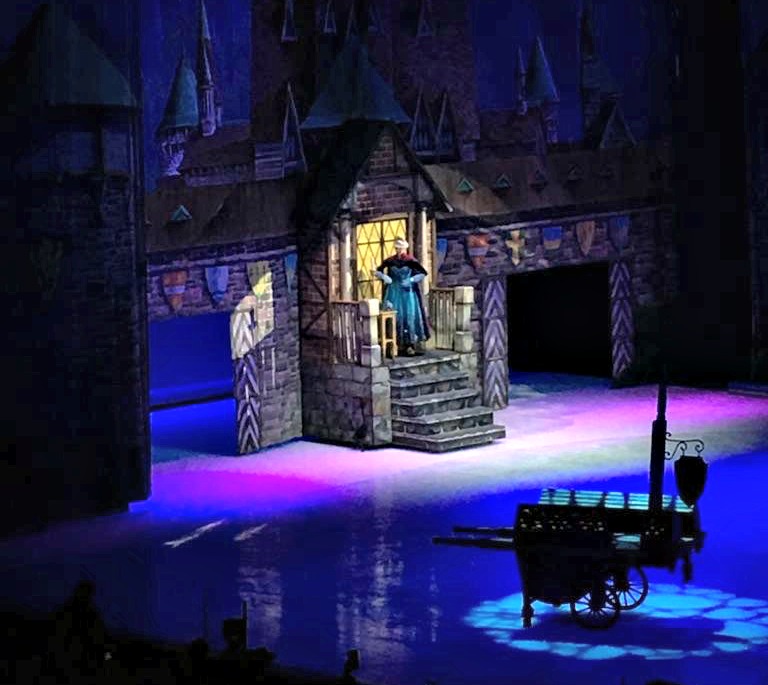 As they continued through the Frozen storyline (which they followed very well) Elsa freezes Arendelle and Anna chases after her. When Let it Go starts, the entire crowd was singing along. Not just sweet little children's voices, but adult voices as well. Snow falling as Elsa climbs her tower steps was pure magic.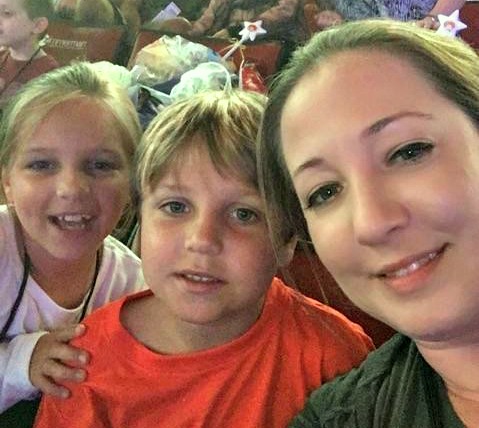 I have to admit one of my favorite parts is when they find Olaf and sing about Summer. And of course true love wins in the end!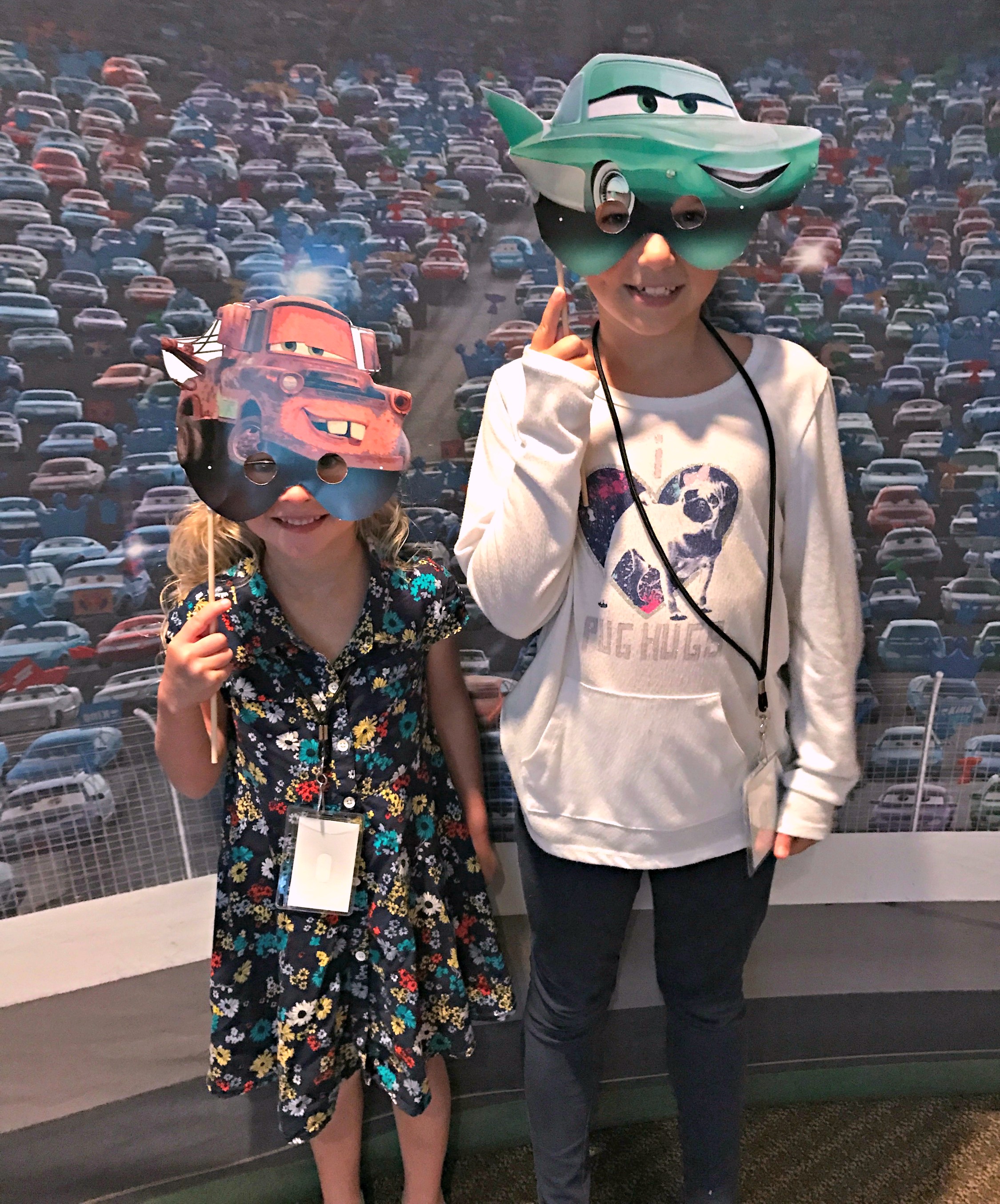 Worlds of Enchantment is the perfect title to describe this show. My children spent most of it on the edge of their seat with their eyes glued on the performers, and the rest of it dancing or singing along. It was an enjoyable performance for adults as well, bringing out the magic that Disney is so well known for. It is a show worth seeing for the entire family, and one that will be long remembered.