5 Reasons Gulf Shores should be your next Vacation Destination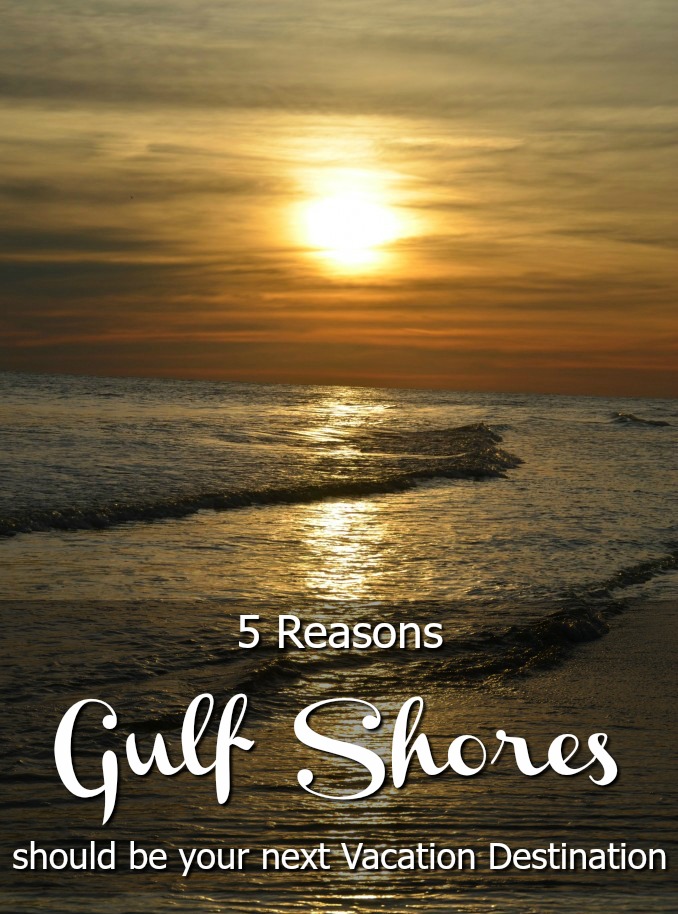 I love to travel and one of my favorite destinations is Gulf Shores, AL.  I honestly had no clue how amazing it was there until I took my very first trip there. It's like a hidden gem.  Now, there's way more than 5 reasons you want to check them out, but here are the main 5 reasons.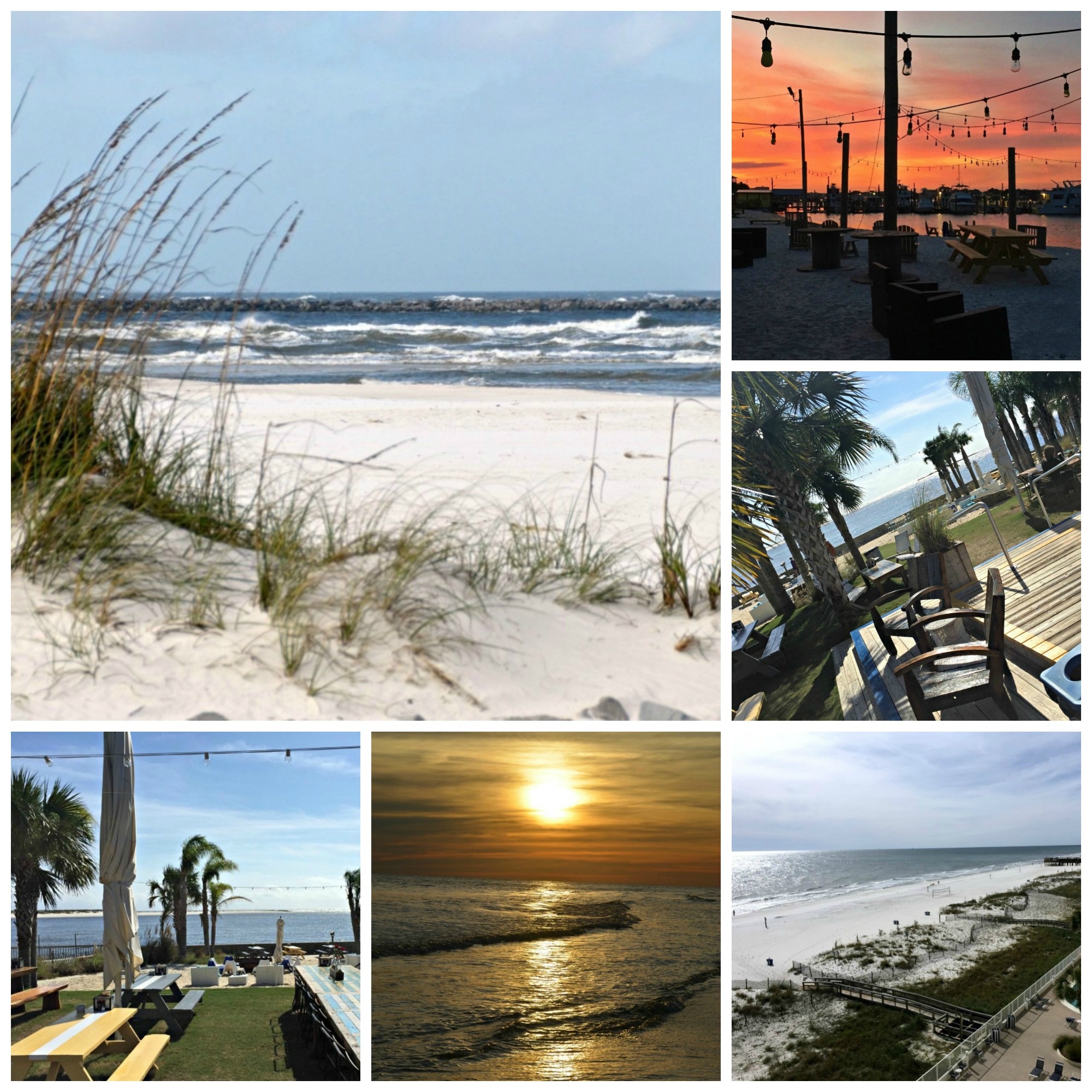 1. The Beaches
They have miles of gorgeous white sand beaches.  They participate in a program called Leave Only Footprints.  This initiative ensures their beaches will remain beautiful for generations to come. I took several walks on those beaches while I was visiting and my condo looked right over it.  It was so nice to sit on the balcony and relax with the waves crashing on the shore.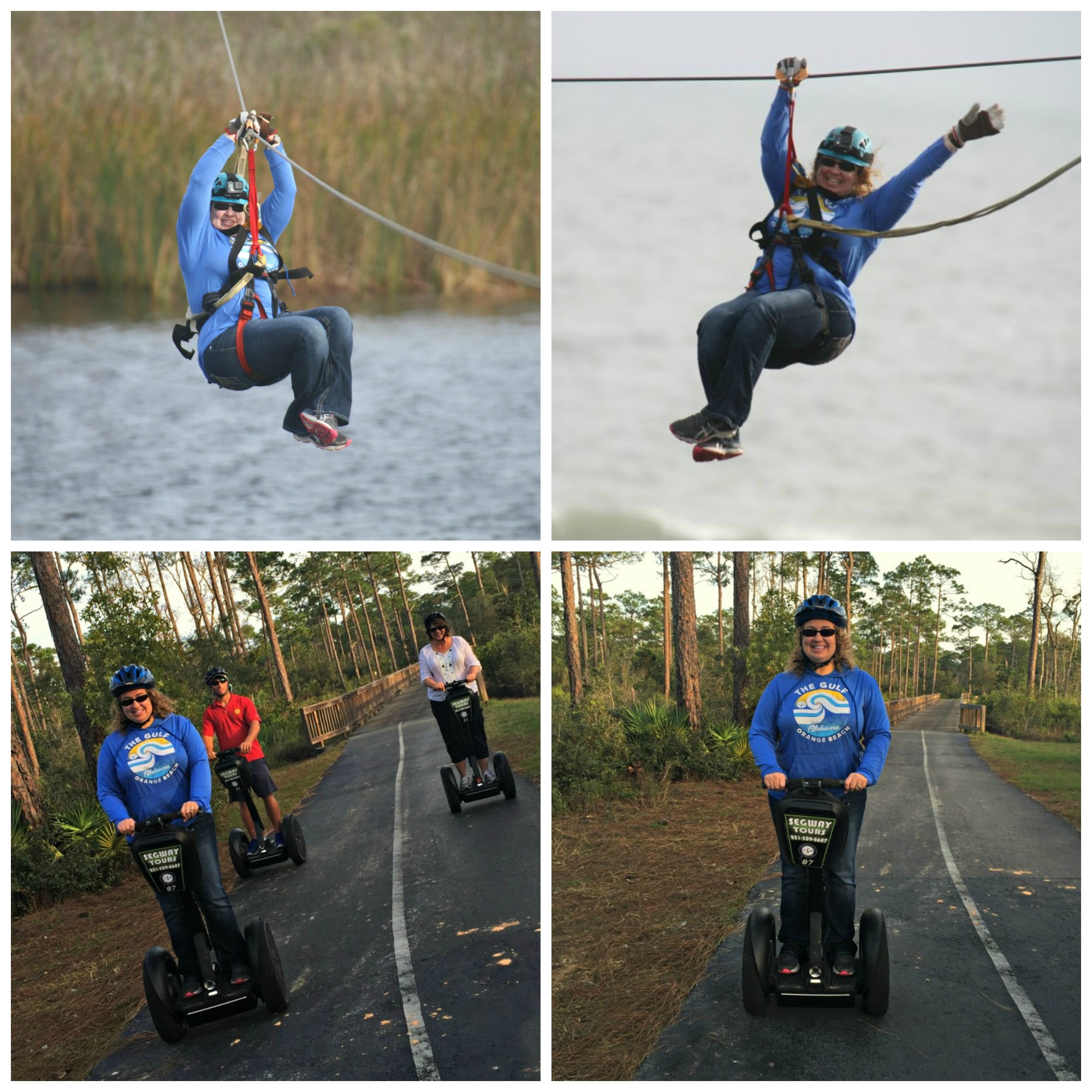 2. Nature
There's more than just beaches in Gulf Shores!  You can take a nature tour on a Segway! Coastal Segway Adventures not only trains you on how to operate and drive your Segway, but the owner, Ike, is super knowledgeable. He knows the area inside and out and puts on a fun and informative tour.
If you want to get a different perspective you can always check things out from up above.  Hummingbird Ziplines has a fabulous course.  They train you and the guides that we had were fantastic and encouraging.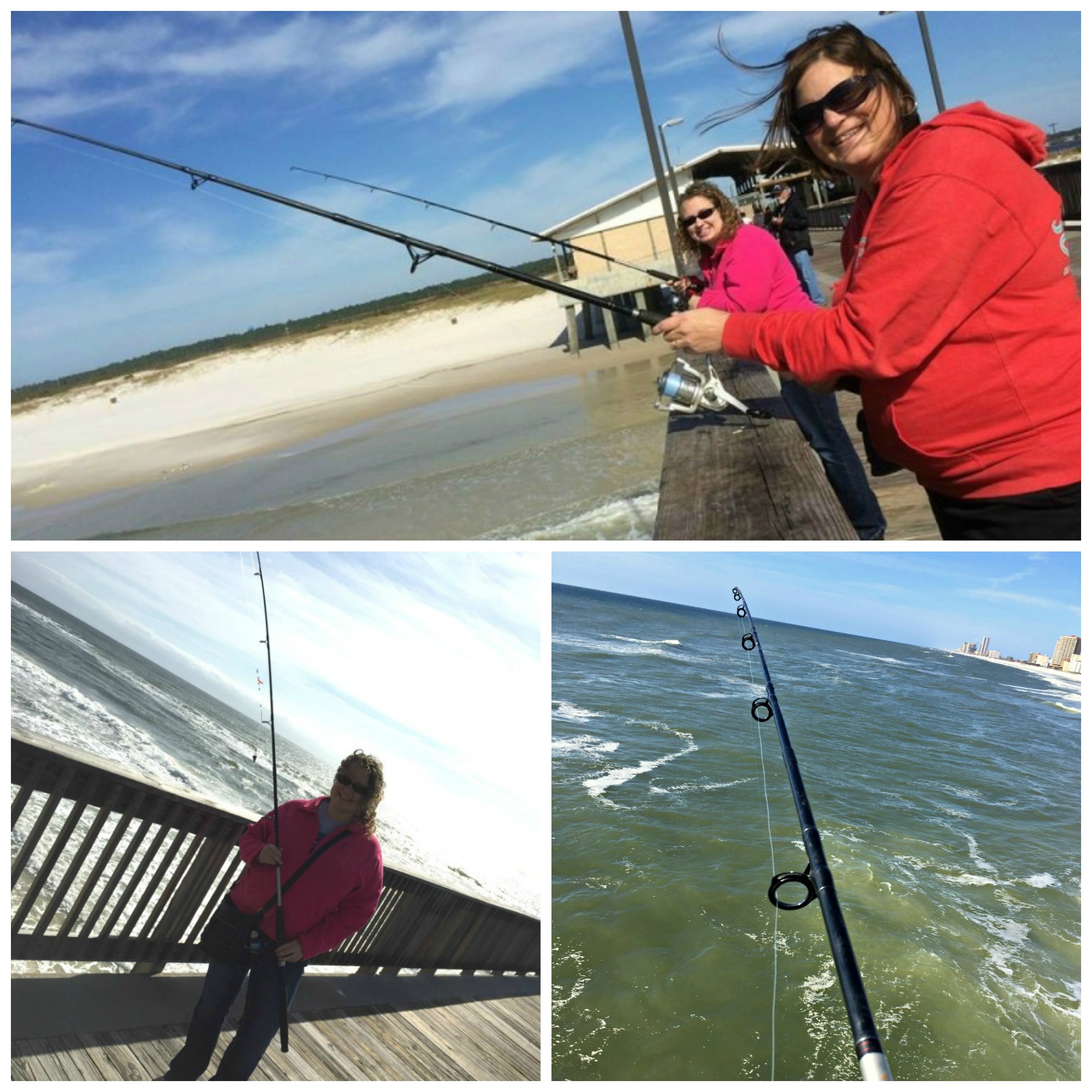 3. Fishing
You can walk out onto the pier and rent all the equipment you need to go fishing. I was even able to get an AL fishing license easily while I was there. I am not a great fisher, but it was so much fun and so relaxing.  Before we realized it we had been here there for hours.  It was so relaxing.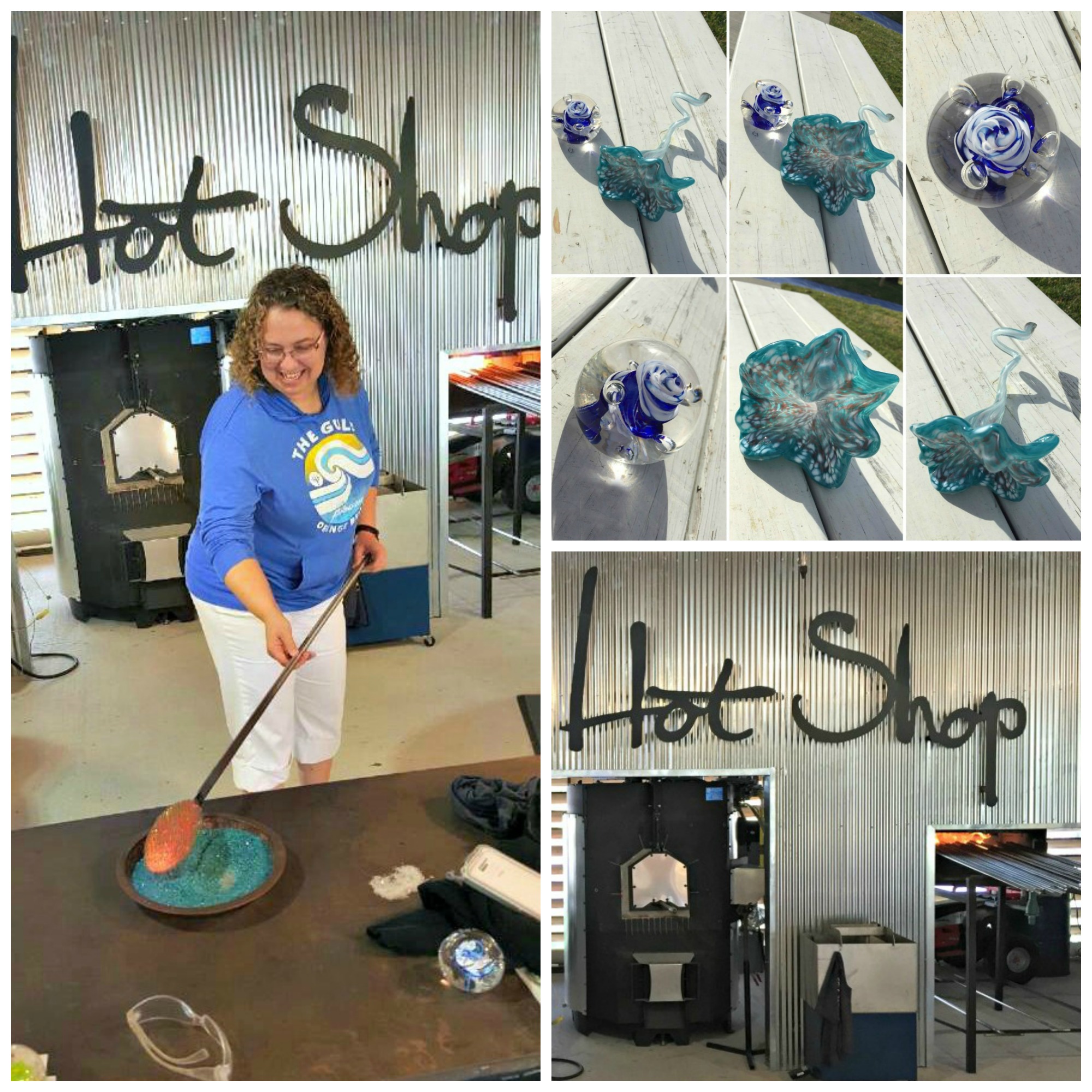 4. The Arts
If you're looking for something entirely different to do you should totally check out the Coastal Arts Center.  They are a cultural arts campus and includes The Hot Shop, The Clay Studio, and the Gallery & Gift Shop.  You can blow glass at the Hot Shop and make something to bring home.  They even have a pottery class you can participate in at the Clay Studio.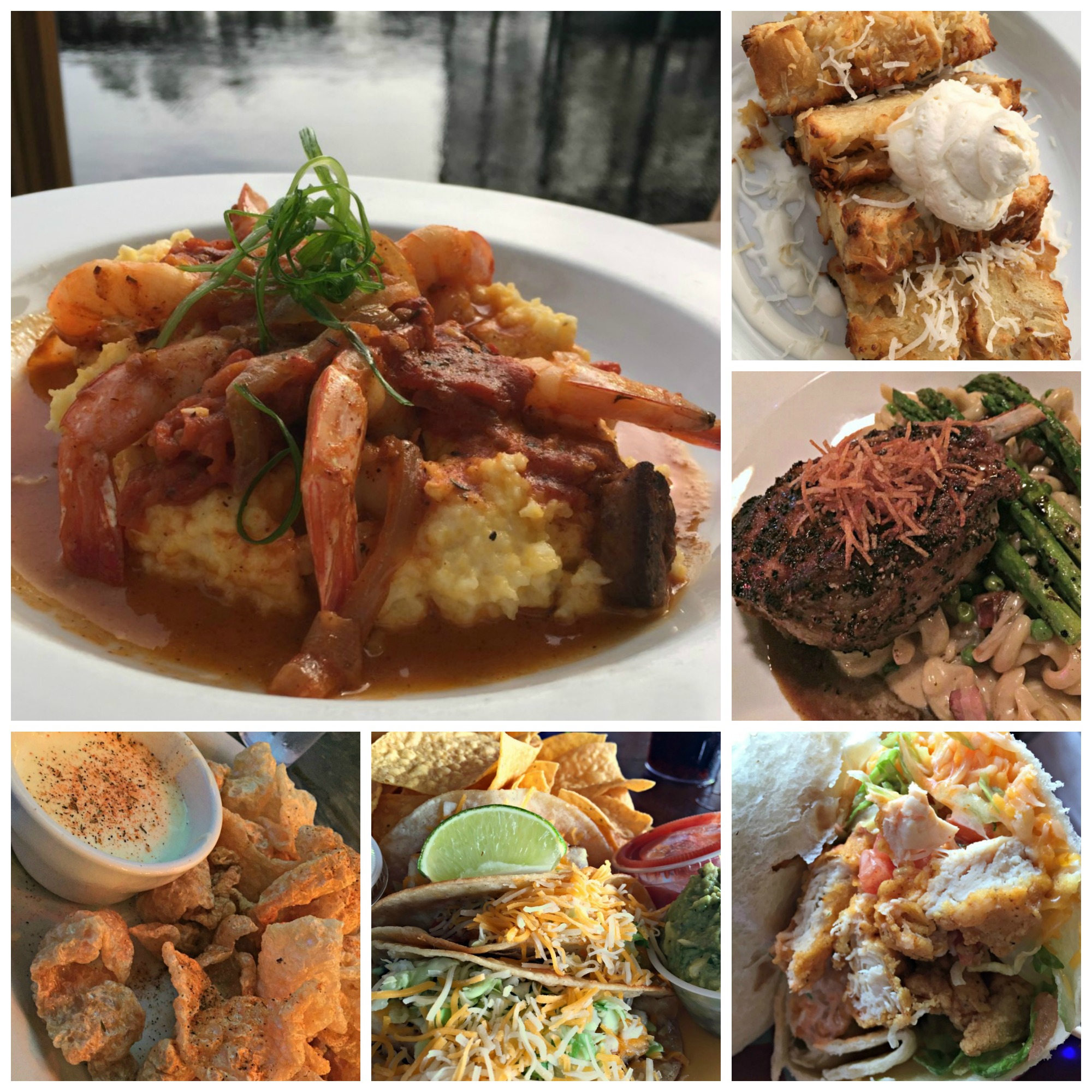 5. The Food
The food is amazing! There are so many restaurants with fabulous chefs that totally know their way around a kitchen.  From home made pork rinds to root beer glazed carrots to Emeril's favorite pork chops and everything in between. I ate so much and it was all delicious. Have food allergies?  Check out Lulu's!  They have a totally different kitchen where they make food to order that is gluten free, shellfish free, dairy free, and any other special orders.
There you go, just 5 of the many reasons you should make Gulf Shores your next vacation destination. What are you waiting for?