Dinner at Villaggio Grille in Orange Beach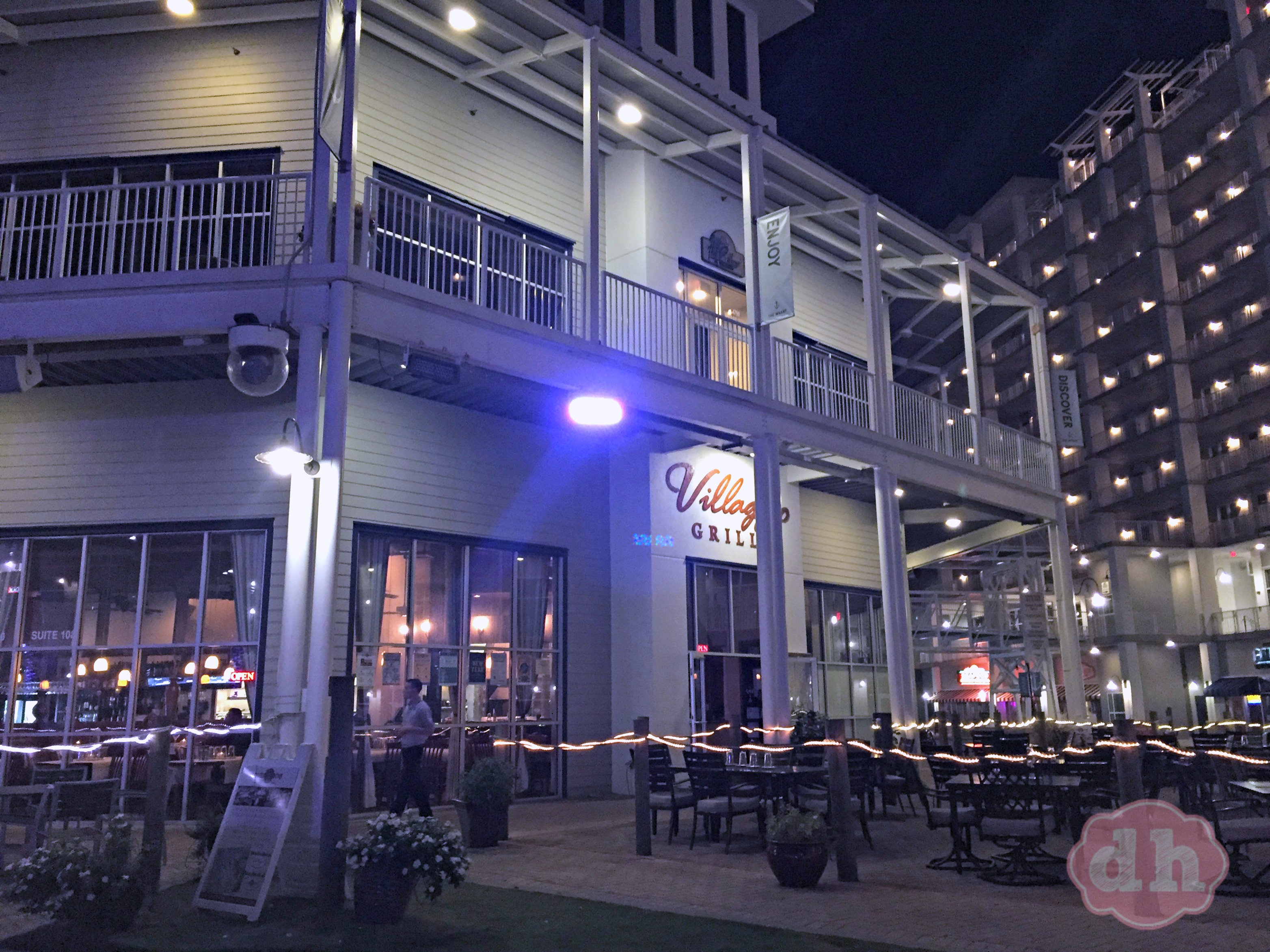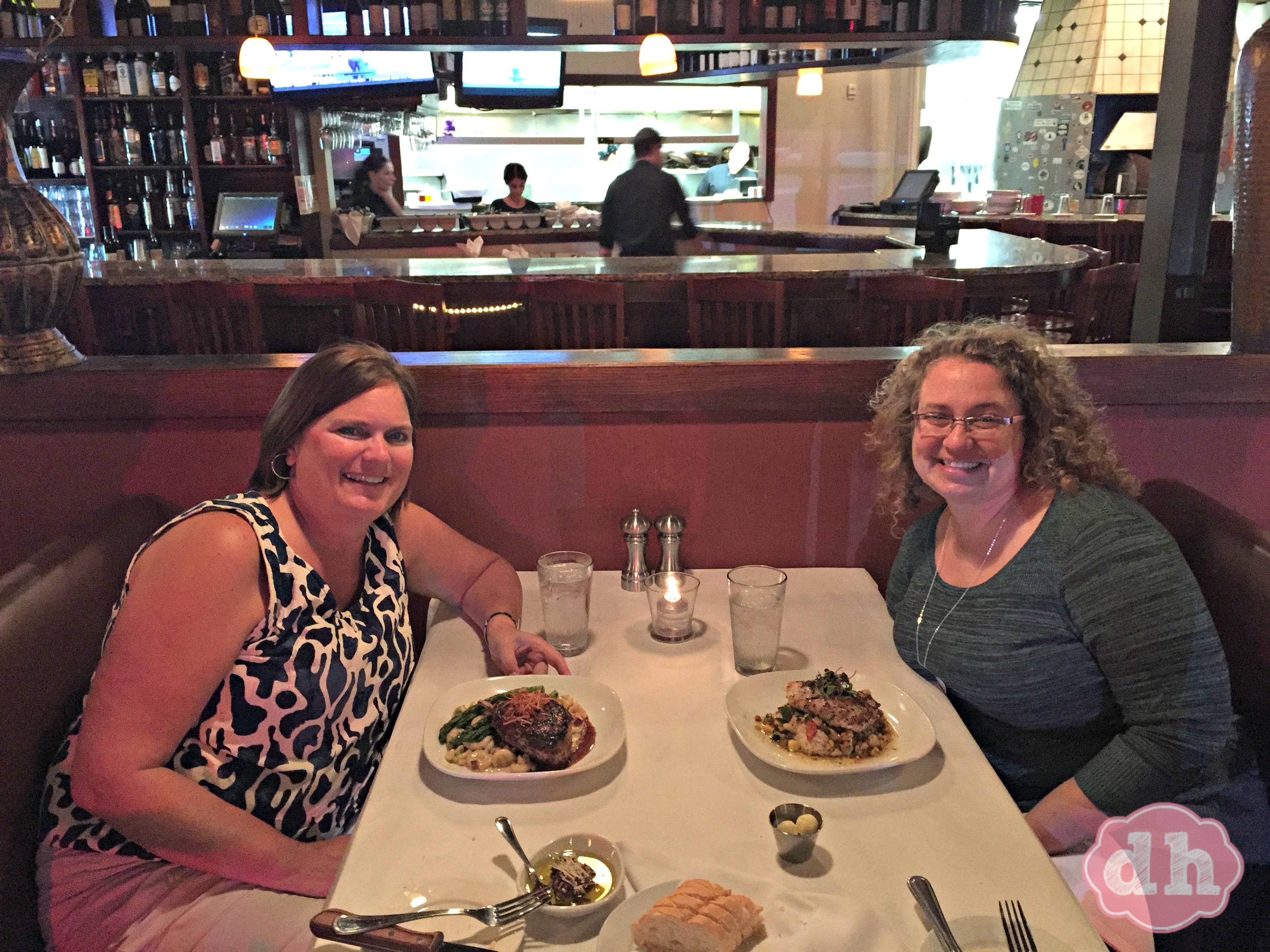 I shared earlier that my fellow North Iowa Blogger, Sara, and I visited Gulf Shores, Alabama.  Our trip was part of a Virtual Tour Guide where some of you voted on what we ate and what we did.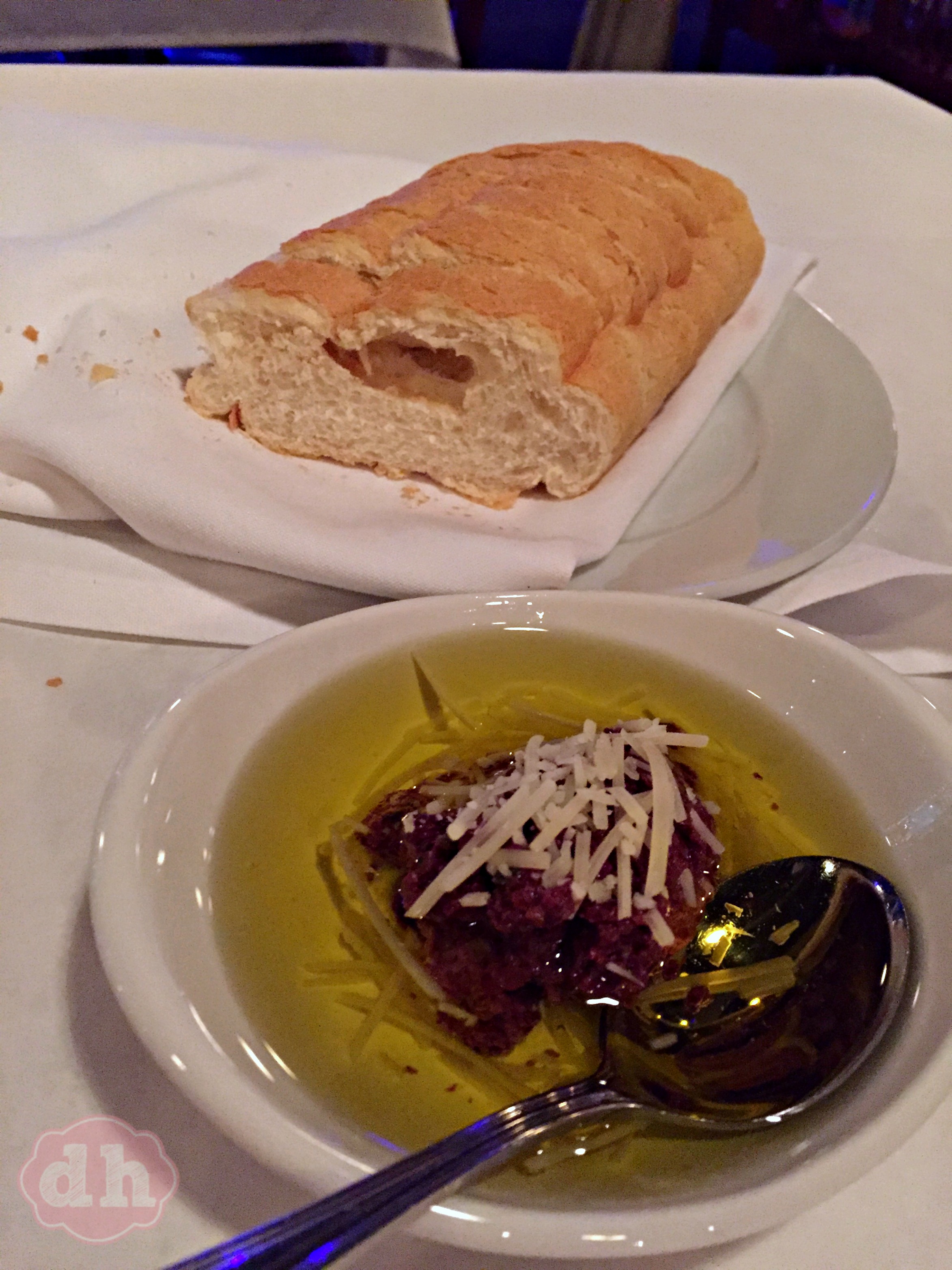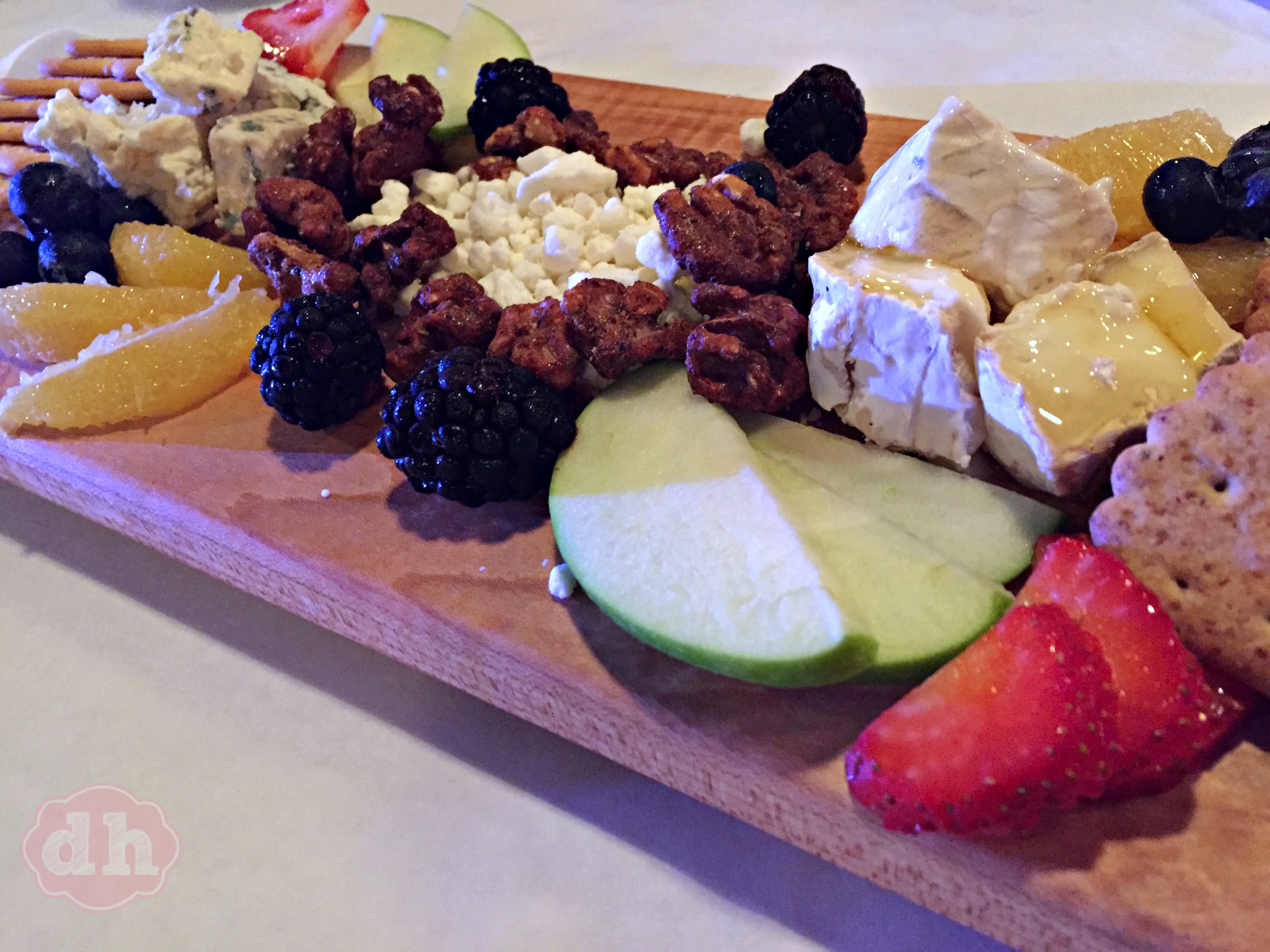 For one of the dinners you all chose Villaggio Grille – thank you!!  It's a very quiet and elegant location in Orange Beach – perfect for a date night.  The evening started out with bread and a dipping sauce.  We also had a cheese and fruit appetizer that was delicious.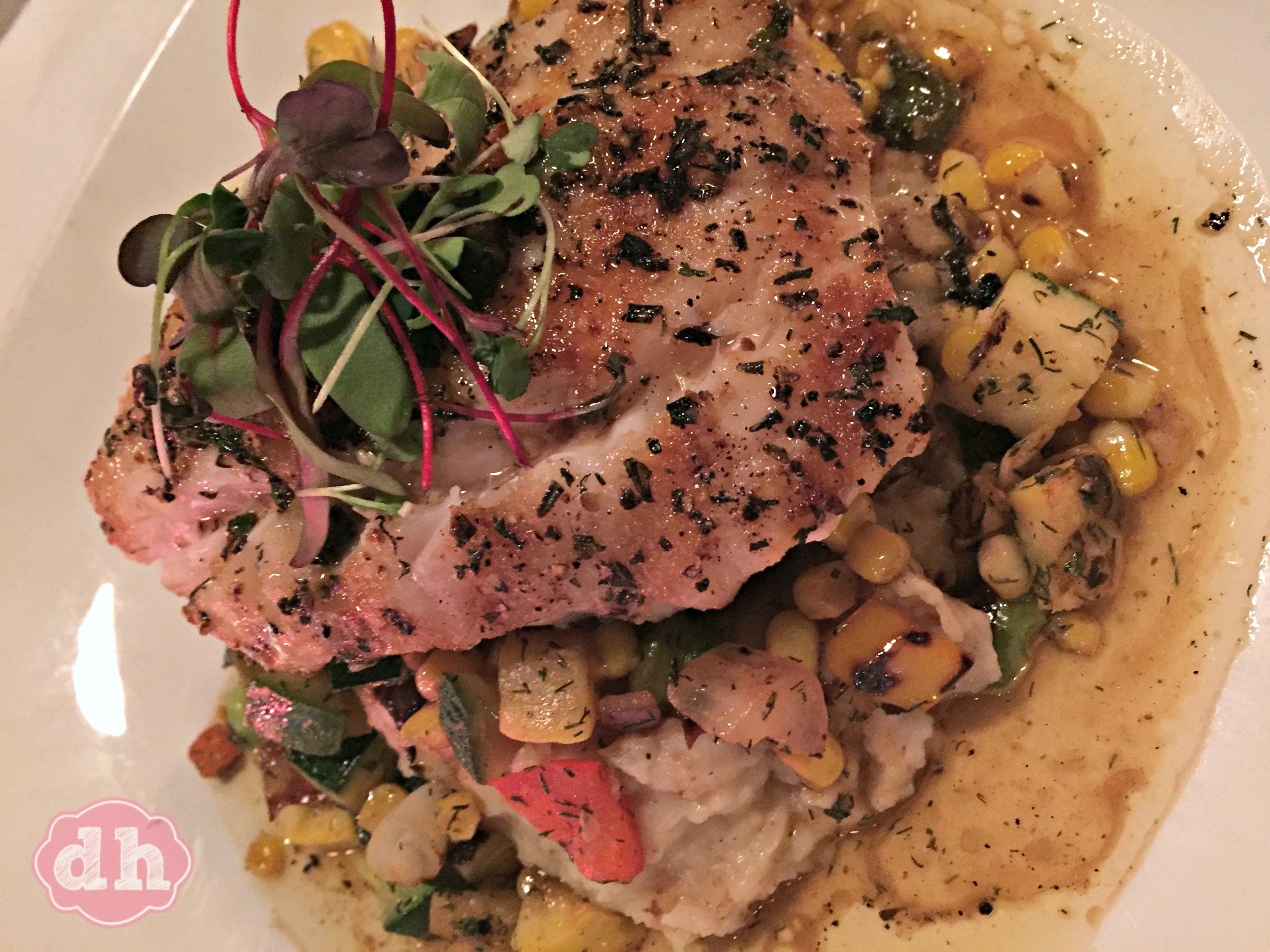 I had such a hard time making a decision because every thing looked so good. I ended up choosing the Grilled Gulf Grouper.  It was served with a tasty Squash Succotash, truffle mashed potatoes that melted in your mouth, and a brown butter vinaigrette.  It was divine!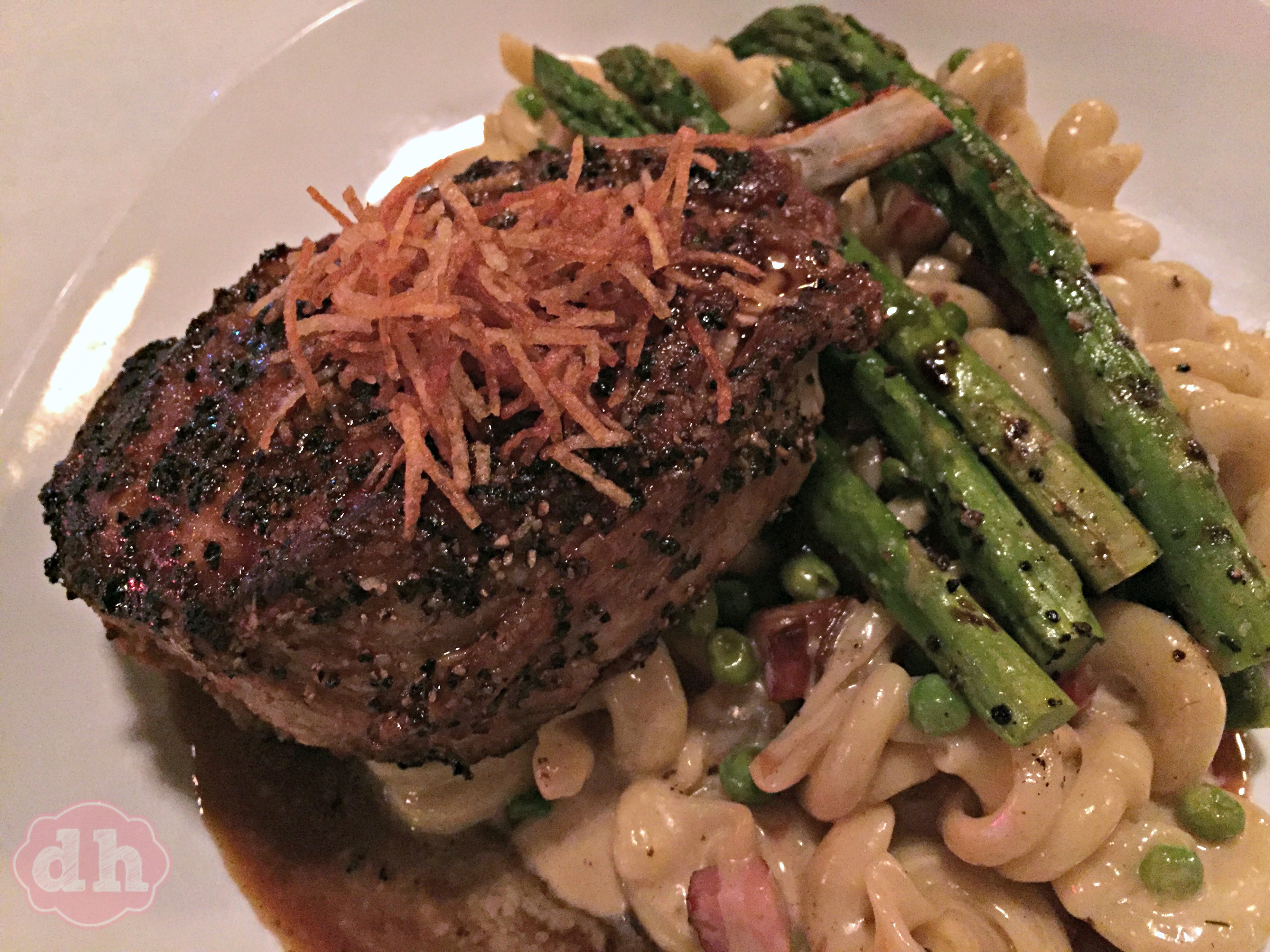 Sara ordered the most amazing pork chop and bacon mac n cheese.  I know, because I had a taste 😉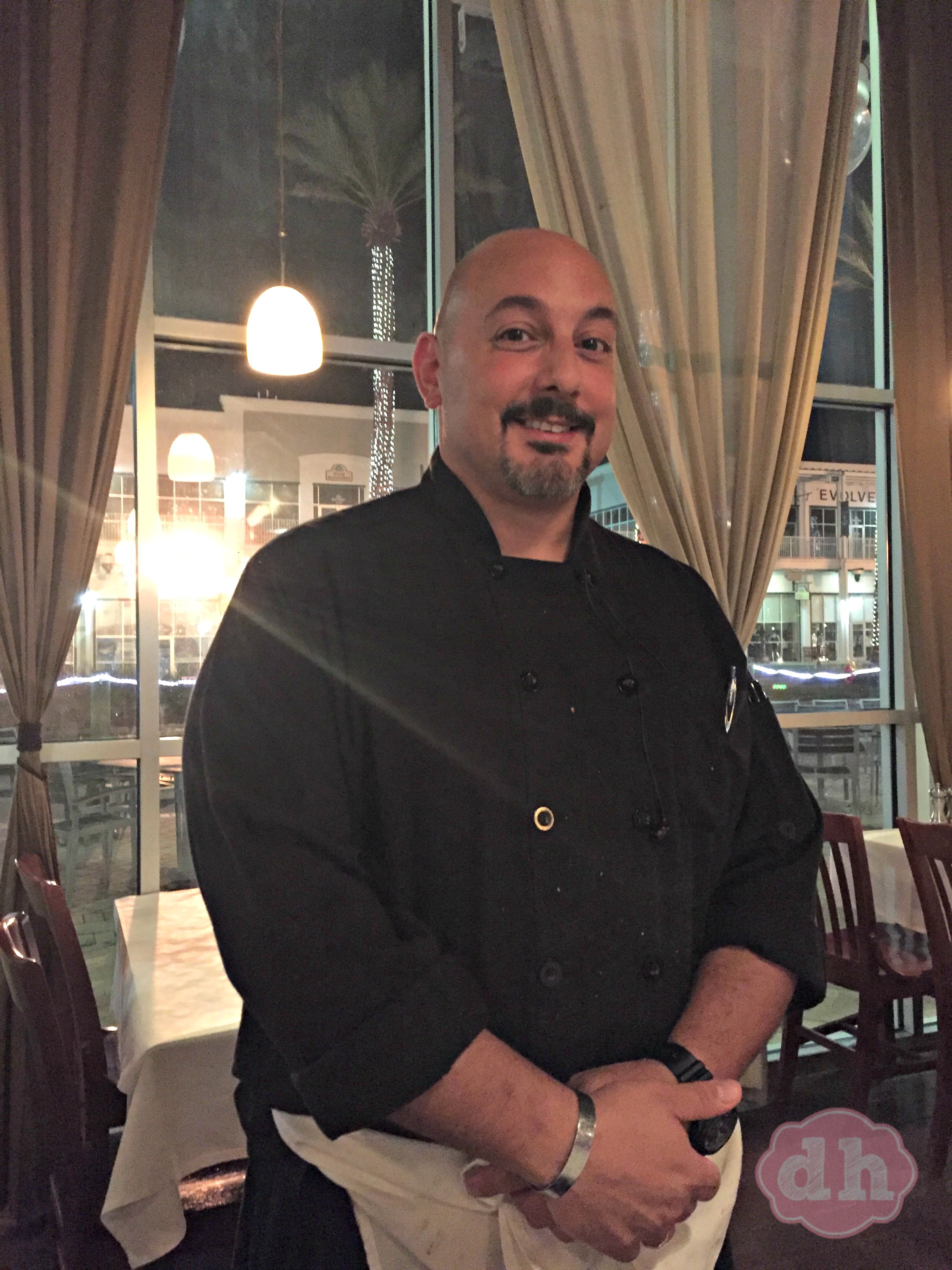 We got to meet our chef and compliment him. He was so humble and kept telling us about the executive chef, but he is the one that cooked our meals and he did a superb job!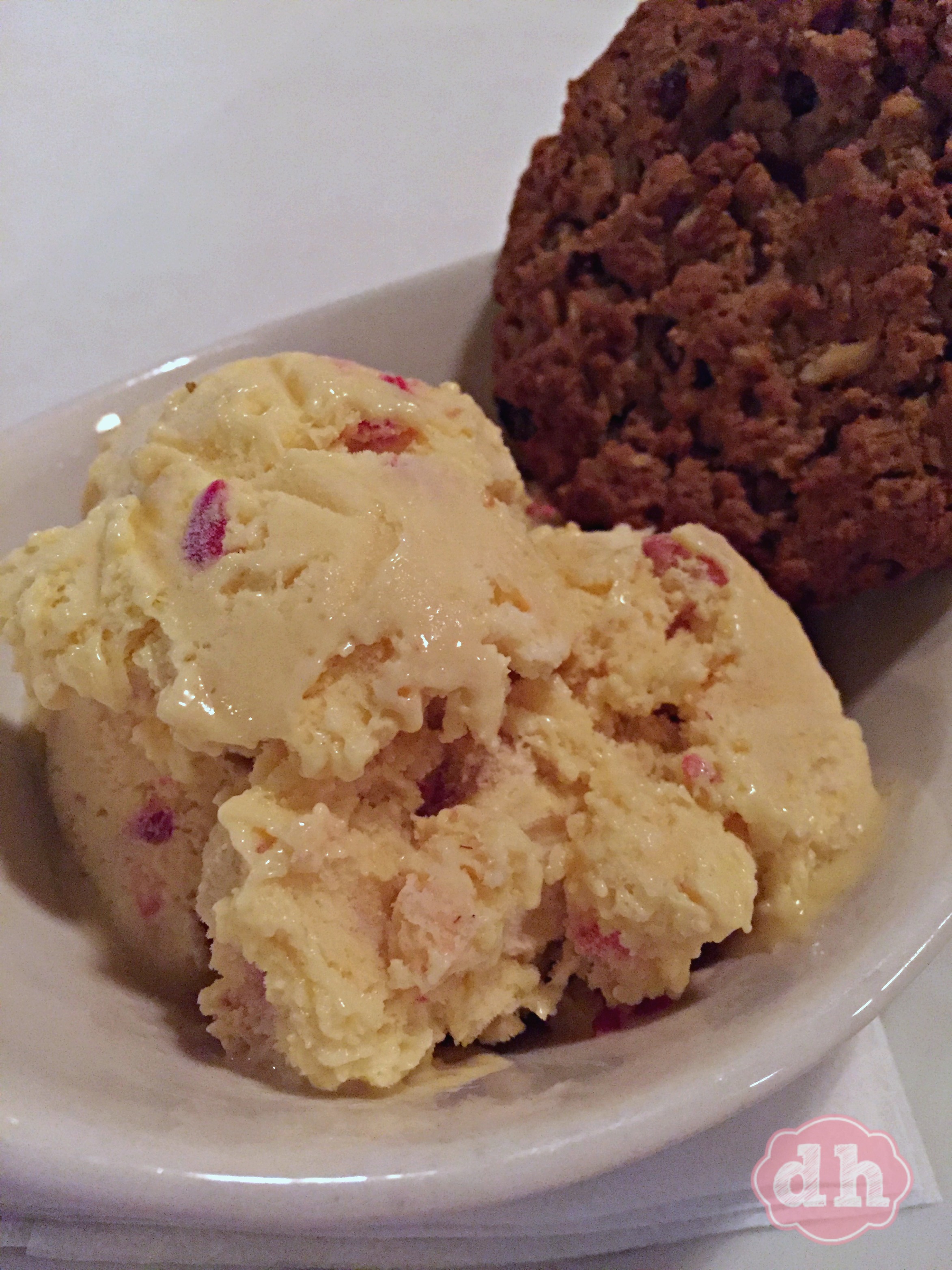 I vaguely remember saying that I was stuffed and could not eat another bite until they served dessert. Story of my life 😉
I had this incredible strawberry cheesecake ice cream.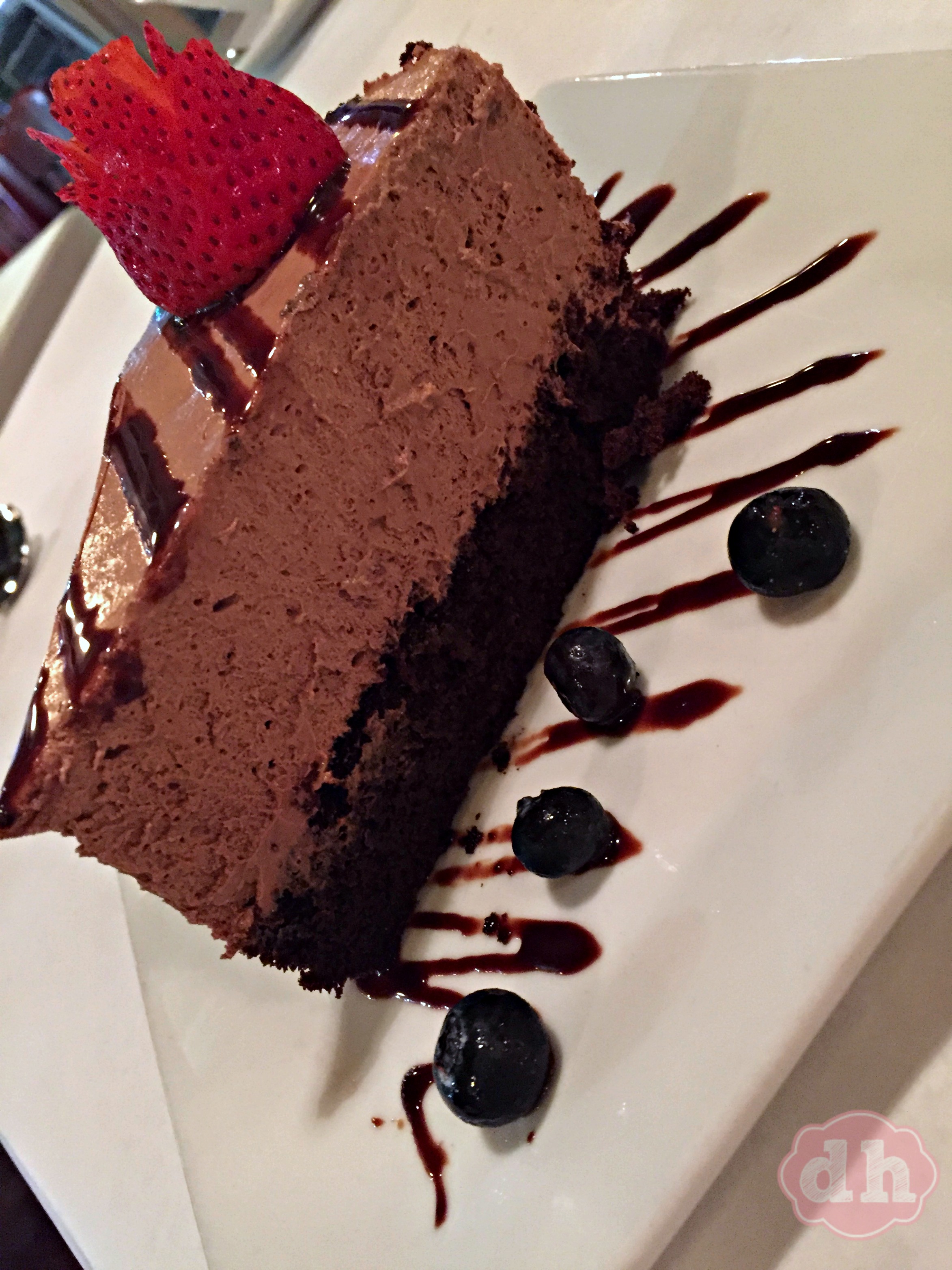 Sara went with a multiple chocolate mouse pie.  We both finished all our dessert.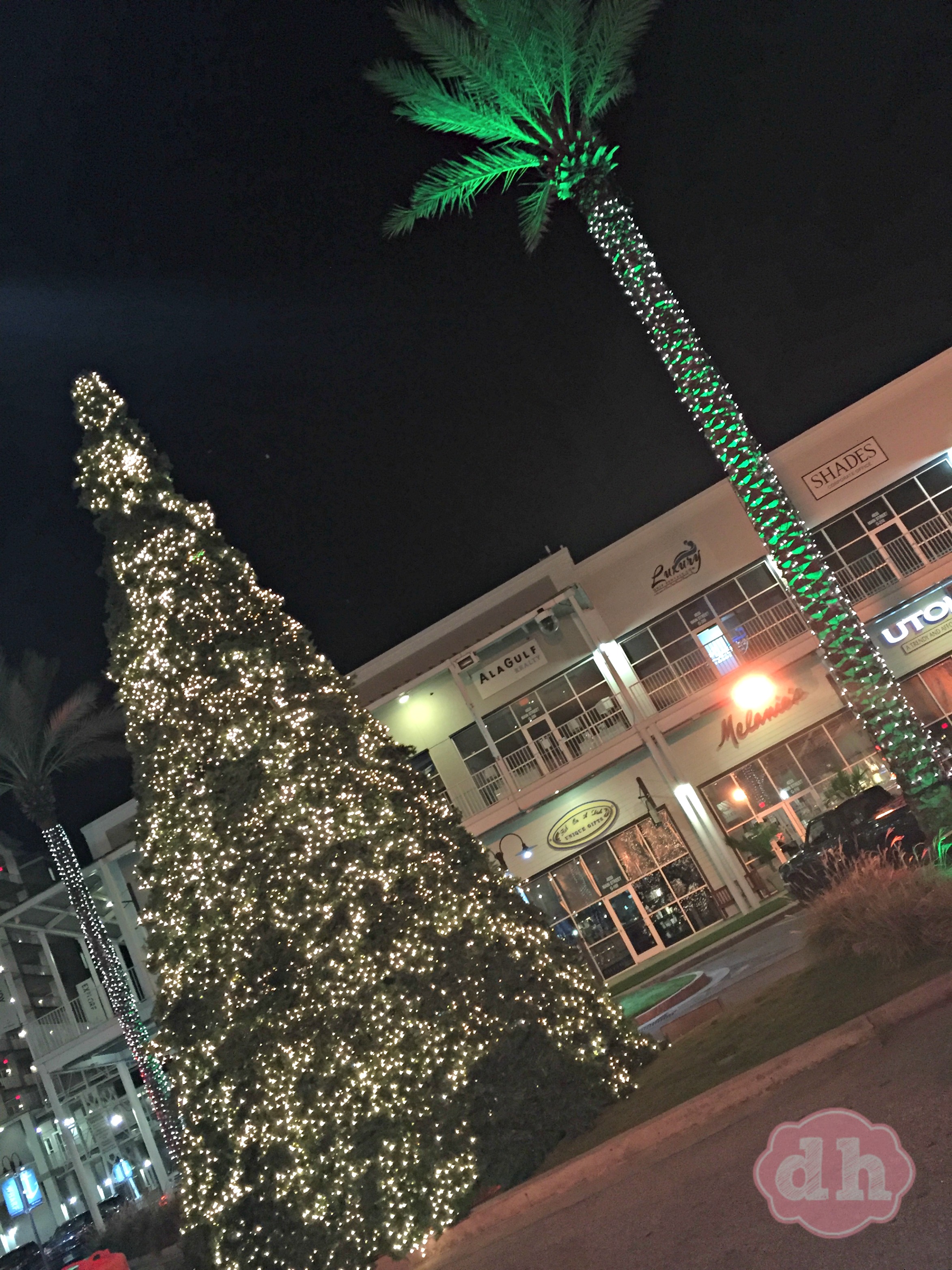 And bonus, it was decorated for Christmas so beautifully!
If you're anywhere near Orange Beach, AL I highly suggest dining at the Villaggio Grille! You will be so glad you did!
Connect with them: