10 Questions for Truckers Part 2 #TruckerTuesday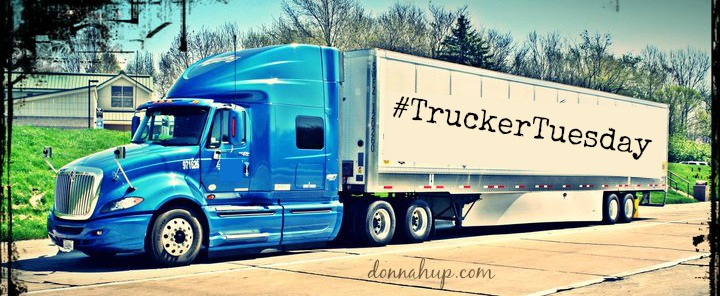 I came across an interesting article on Ricochet where Pat Sajak asked truckers 10 questions. Not sure if it's really Pat Sajak or not and this was my first visit to Ricochet, but I decided to answer them. I answered the first five questions here last week and this week I'm taking on the next five.
What goes on at weigh stations? I'm guessing they're pretty boring, but they seem really cool to the rest of us.
The simple answer is it's the DOT's way to check and make sure we're following the rules.  They check log books, the actual truck, our paperwork, etc. It's not all that exciting. If everything is not in order then you can be fined and/or ticketed. You can also be "grounded" and have to stay there until you are in compliance.  If you pass then some companies reward their drivers.
How big a safety concern is sleep deprivation? In a business where time is often money, do a lot of truckers drive when perhaps they shouldn't?
This is a complicated question.  Yes sleep deprivation is a concern. Rules are set up so that drivers do get the rest they need, *but* driver managers and companies get on drivers to get the freight there faster and then they give them loads immediately due soon.  They get upset if you won't take it or can't get it to the company when requested yet they still want us to deliver and pick up on time.
What are some of the biggest misconceptions about truckers? These questions might reflect a lot of them.
We shower daily, we're not all fat, and not all of our minds are in the gutter 😉
Most truckers are polite and look out for each other.
Are police any harder or easier on you? I assume it varies quite a bit, but I wonder if there's a general attitude one way or the other.
I think in general they're harder on us.  Not more rude or mean, but harder. They should be – we are professional drivers and held to a different and higher standard.
Is there an overall trucker policy on hitchhikers or motorists who need help?Hitchhiking used to be a lot more commonplace than it is today. It would seem to be a risky proposition for truckers.
My policy is don't pick them up.  Being a female this is just wise. I believe most companies are against it, but I do know that it happens.
Do you have any trucker questions? I'd love to hear them! You can email me at [email protected] Put Trucker Tuesday in the subject.
Safe Travels!