*This shop has been compensated by Collective Bias, Inc. and its advertiser. All opinions are mine alone. #savewithbubbles #CollectiveBias
De-clutter Your Bathroom in 5
Easy Steps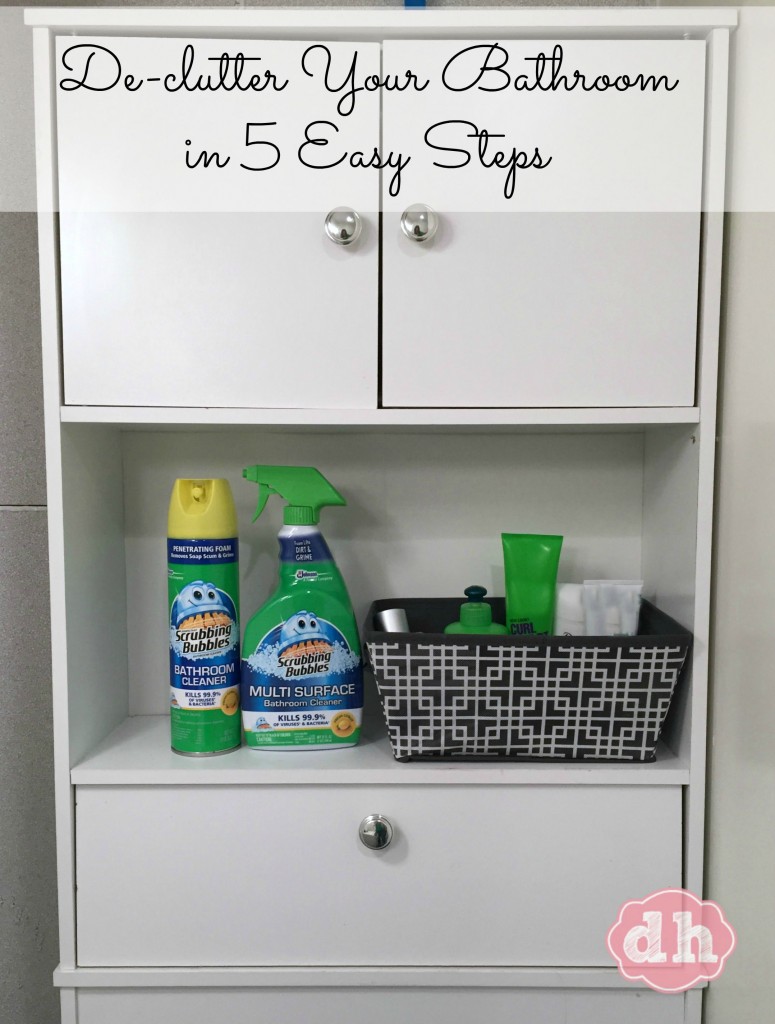 My home is my haven and where I feel the most comfortable. For the most part it's neat and guest ready for surprise visitors, which happens quite a bit. There are two exceptions to this rule and that is my bedroom and my bathroom. I'm going to give you a sneak peak.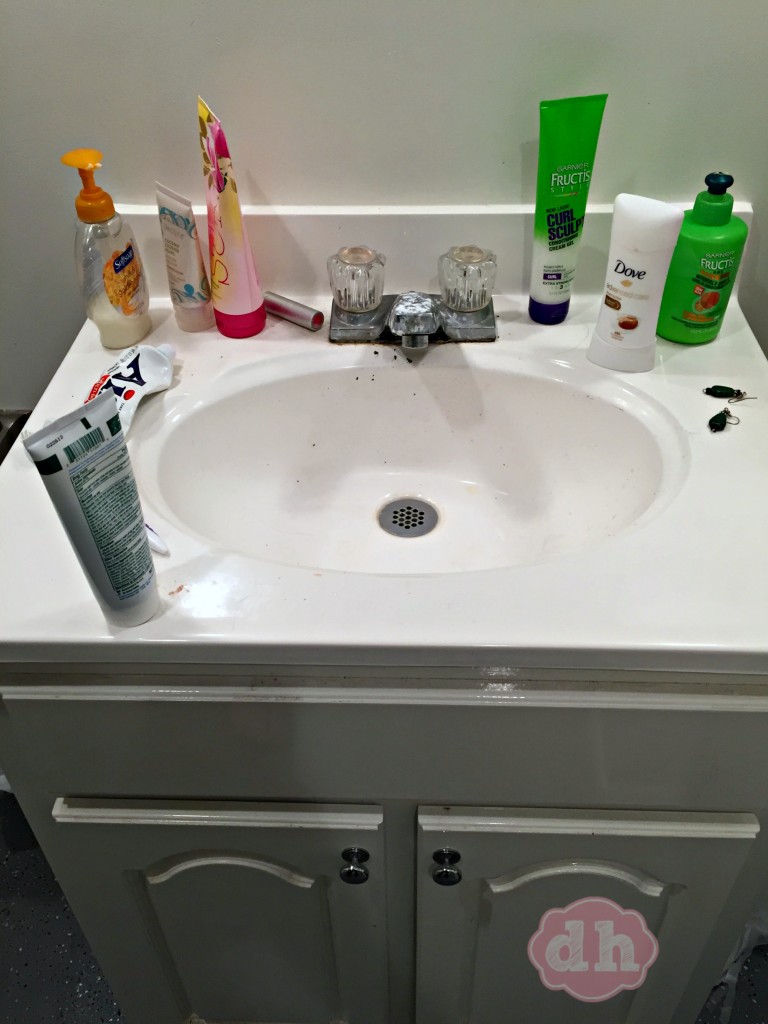 This is not my guest bathroom, but MY bathroom. It's cluttered, but I use everything and can find everything.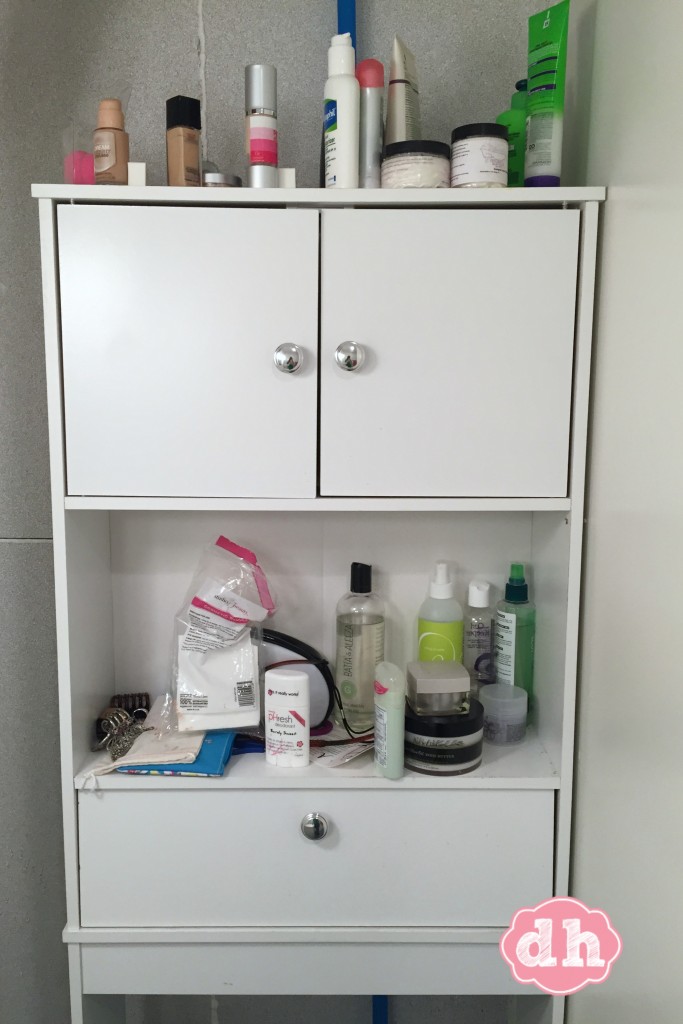 Okay, so maybe I don't use everything. I've been reading a book about de-cluttering and decided to tackle my bathroom.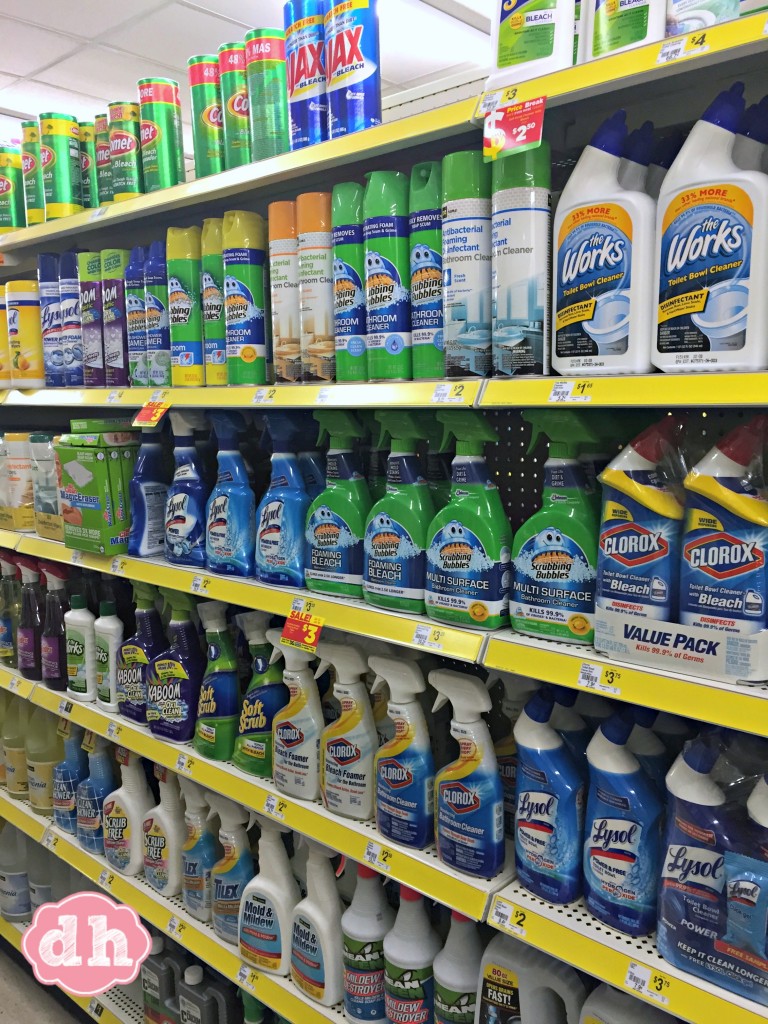 When you live in a small town, most stores are at least a good 30 minutes away. Thankfully we have a Dollar General in town so I headed there for some cleaners and a storage basket. I found Disinfectant Scrubbing Bubbles® Bathroom Cleaner and Scrubbing Bubbles® Multi Surface Bathroom Cleaner.
Dollar General is offering a ton of promotions right now for Scrubbing Bubbles®
From 7/12-8/2 Scrubbing Bubbles® will have the following coupons on the DG Coupon Center

$0.50 off any Scrubbing Bubbles® Bath Product
$1 off any Scrubbing Bubbles® Toilet Gel Product
$0.50 off any Scrubbing Bubbles® All Purpose Cleaner
When I got home I was ready to tackle my bathroom.
Step 1
Clear EVERYTHING off. Put it in a pile. I notice when I clean that if I don't use this method I tend to look over things. By putting it in a pile I have to touch and deal with every single item.
Step 2
Clean the surfaces. You've just removed all the items so why not clean them?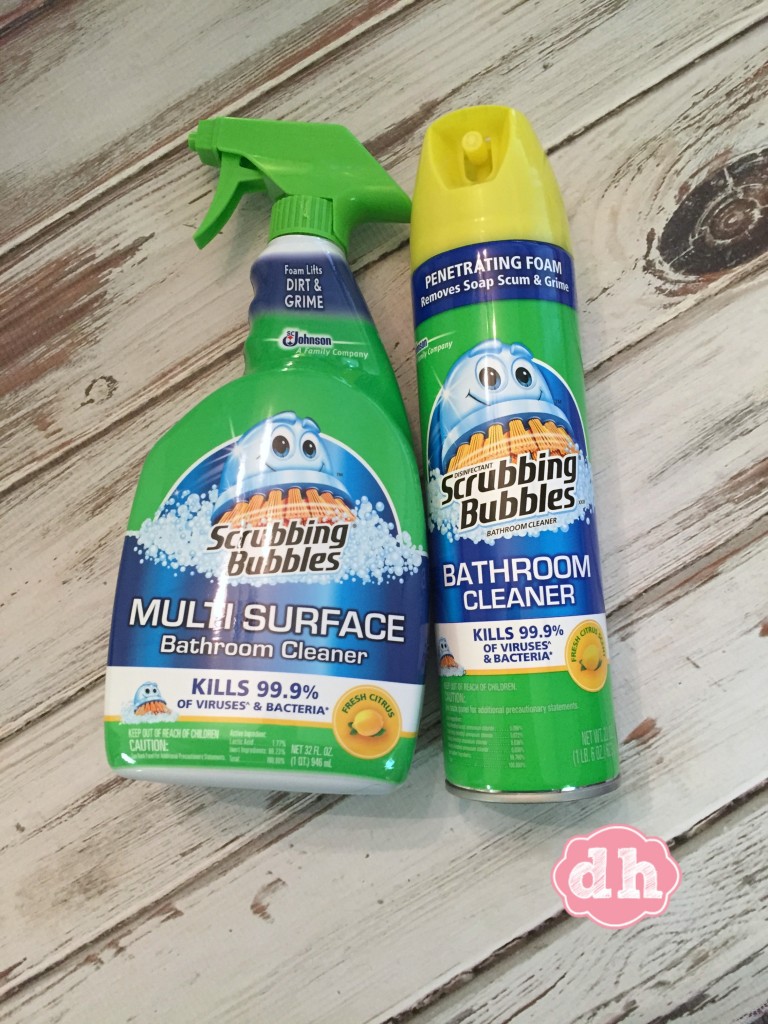 I used the Disinfectant Scrubbing Bubbles® Bathroom Cleaner and Scrubbing Bubbles® Multi Surface Bathroom Cleaner on everything and they both worked fantastic! You can be comforted knowing that no matter the mess they encounter, Scrubbing Bubbles® has your back..
Step 3
Organize by category. I had 4 different deodorants, 2 different foundations, and about a dozen different hair products. I realized I don't need or even use all those products. I picked out the products I did use to stay out which brings me to …
Step 4
Put it away or throw it away. I don't need 4 deodorants, but they were all pretty full so I put 3 of them neatly under the sink and just left one out. Things that were expired I threw out.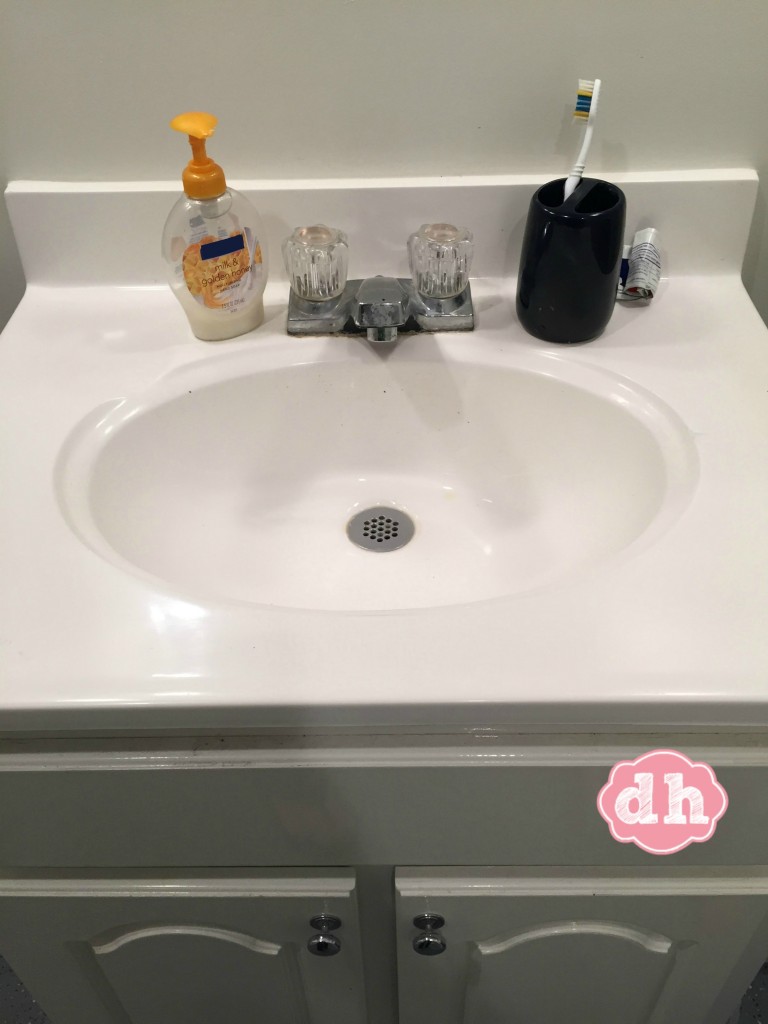 Step 5
Put away your things neatly and use storage bins. Check out how my sink looks now!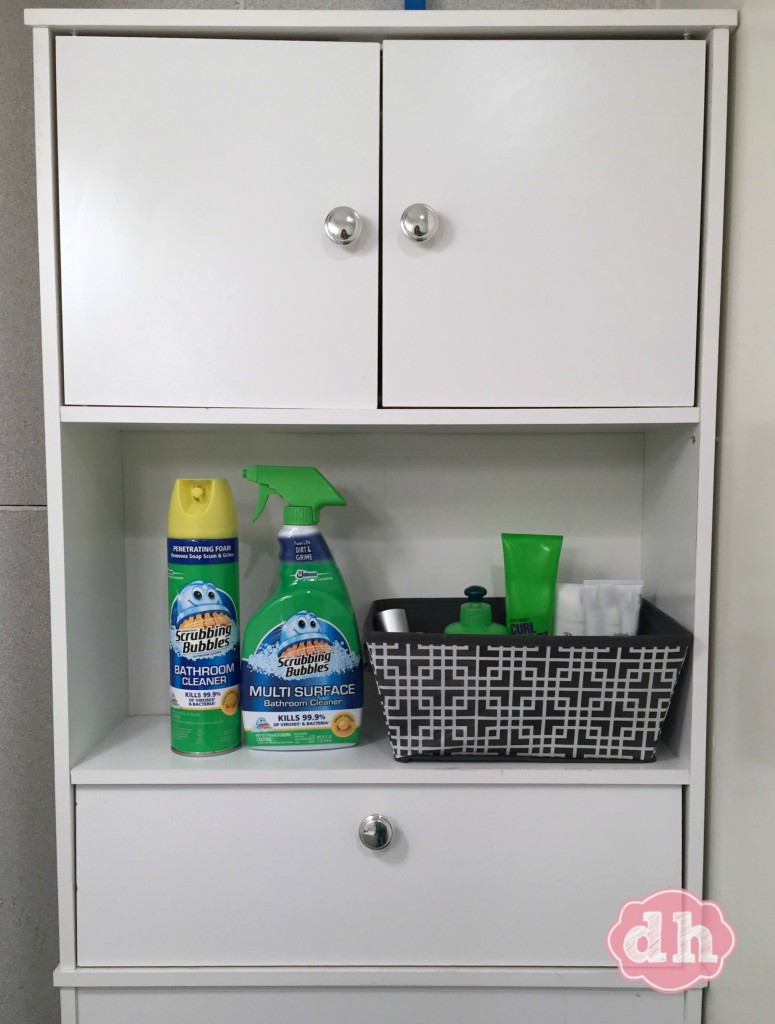 And I love my storage bin. Everything I use in my morning routine is in it and it looks so much nicer!
Do you have any tips to help de-clutter a room? I'd love for you to share them below in the comments!