Truck Stops #TruckerTuesday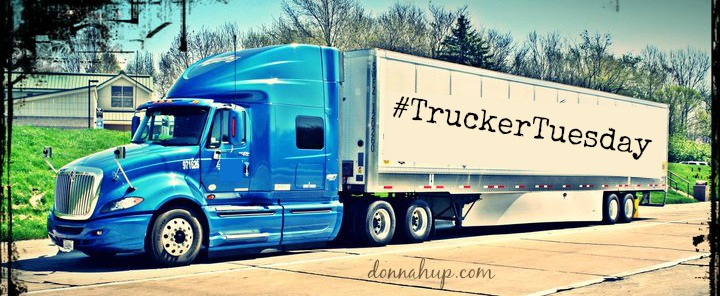 Have you ever taken a road trip? It could be a few hours away or several days away to be a road trip.  Usually when you're on a road trip you have to make stops for various reasons such as bathroom breaks, food, or fuel. It's the same for truck drivers.  There are rest stops you can stop at if you have to use the bathroom, but I prefer truck stops.
Above is an aerial shot of the Iowa 80 Truck stop. It's the largest Truck Stop in the US.  As you can see there is tons of parking for truckers. Truckers have to take a 10 hr break every day by law so most of them choose truck stops.
Most truck stops have truck needs in them. Iowa 80 pictured above has a whole showroom. Most truck stops sell truck supplies and even things car travelers could use.
They also sell snacks and drinks like a convenient store.  There's usually a pretty good variety of all you need and even things that tempt you even though you definitely don't need them. You can find neat toys around Christmas time too. They do this for the truckers that are on the road. They have to buy presents for their kids and this makes it convenient.
A lot of the chain truck stops have fast food chains that have partnered with them. We prefer the ones that have mom and pop diners. They usually have the best food and great prices.
A lot of people take advantage of using bathrooms when they stop.  There's also showers for the truckers that pass through.  They usually run around $10 and some truck shops will give you a free shower when you fill up with so many gallons of diesel.  It's a full bathroom with shower, sink and toilet.  Each shower is cleaned, but a lot of times it's by part time high schoolers so I always wear shower shoes (flip flops). Other than that it's really nice and super convenient.
A lot of truck stops have trucker's lounges.  This is basically a room where truckers can relax and watch movies.  Some lounges are nicer than others.
Do you have any favorite truck stops? Any questions about truck stops?
Safe travels!