eShakti Custom Made Dresses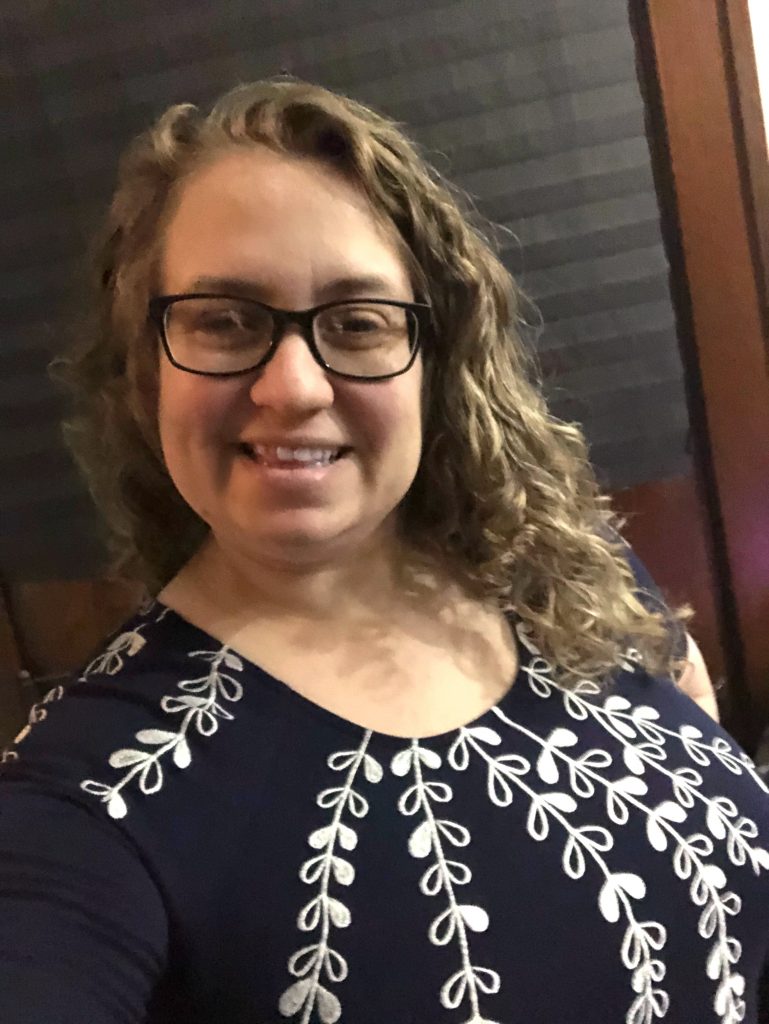 I love that I get to dress up when I go to work.  I like wearing dresses and heels. I'm a curvy girl and what looks cute on the models doesn't always look as cute on me.  That's why I was thrilled to find eShakti.
eShakti is a fashion company that sells beautiful dresses, tops, skirts, and pants. What makes it different is that you can customize the clothing to fit you.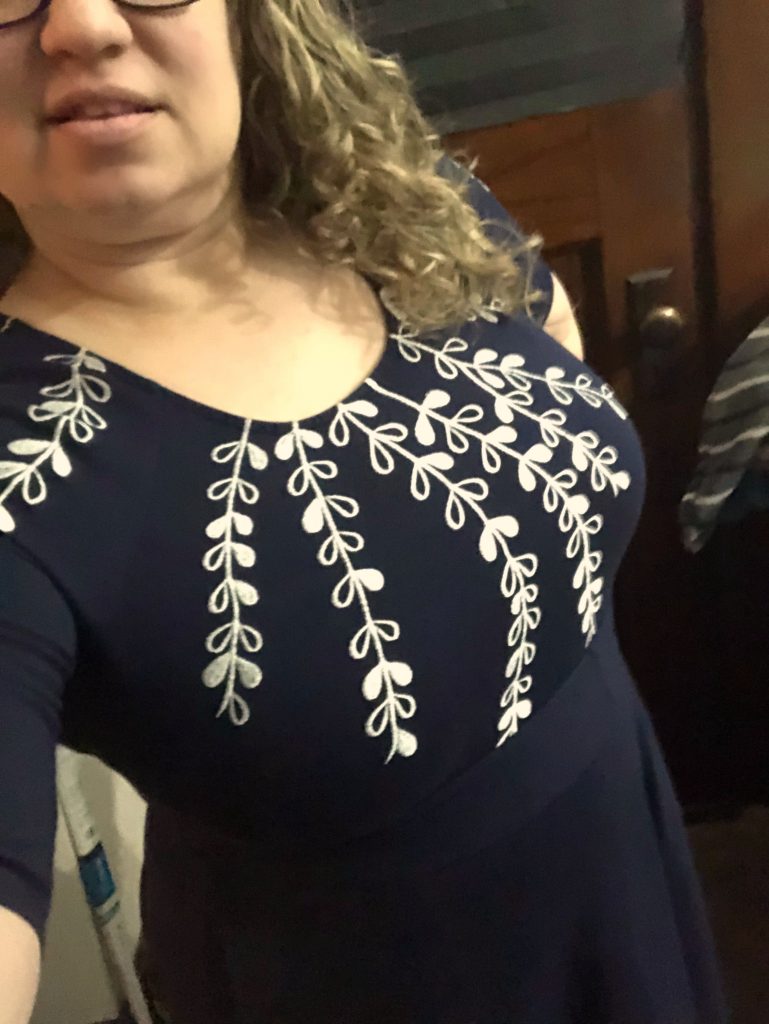 When I chose my Leaf Embellished Cotton Knit Dress I was able to pick the neckline, sleeve length, dress length, and more. Then I sent them my measurements – waist, hips, bust, etc I even chose to add pockets to my dress! Do you know what it's like to wear a dress that was made for you? It's incredible. I love the way it doesn't bunch or pull anywhere.  I now understand why people pay lots of money to get clothes made custom for them.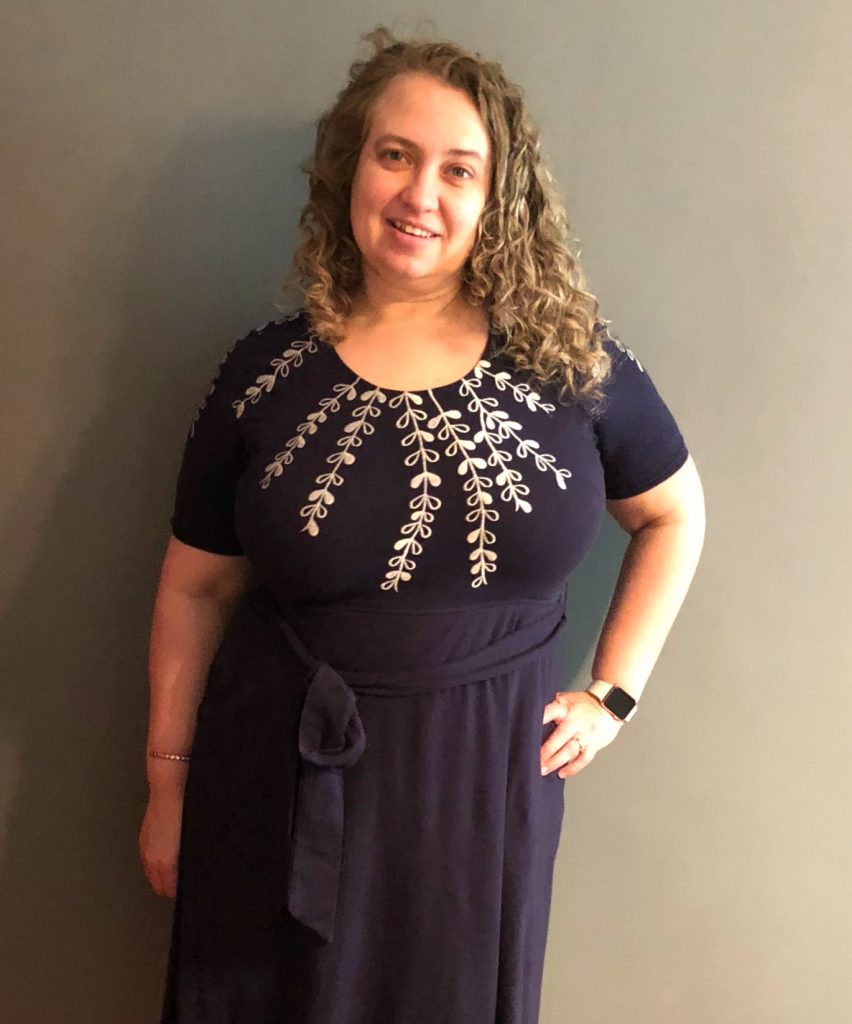 The cool thing is that eShakti is affordable meaning that everyone can wear clothes made to fit them.  Wearing clothes that fit right is a confidence booster for sure.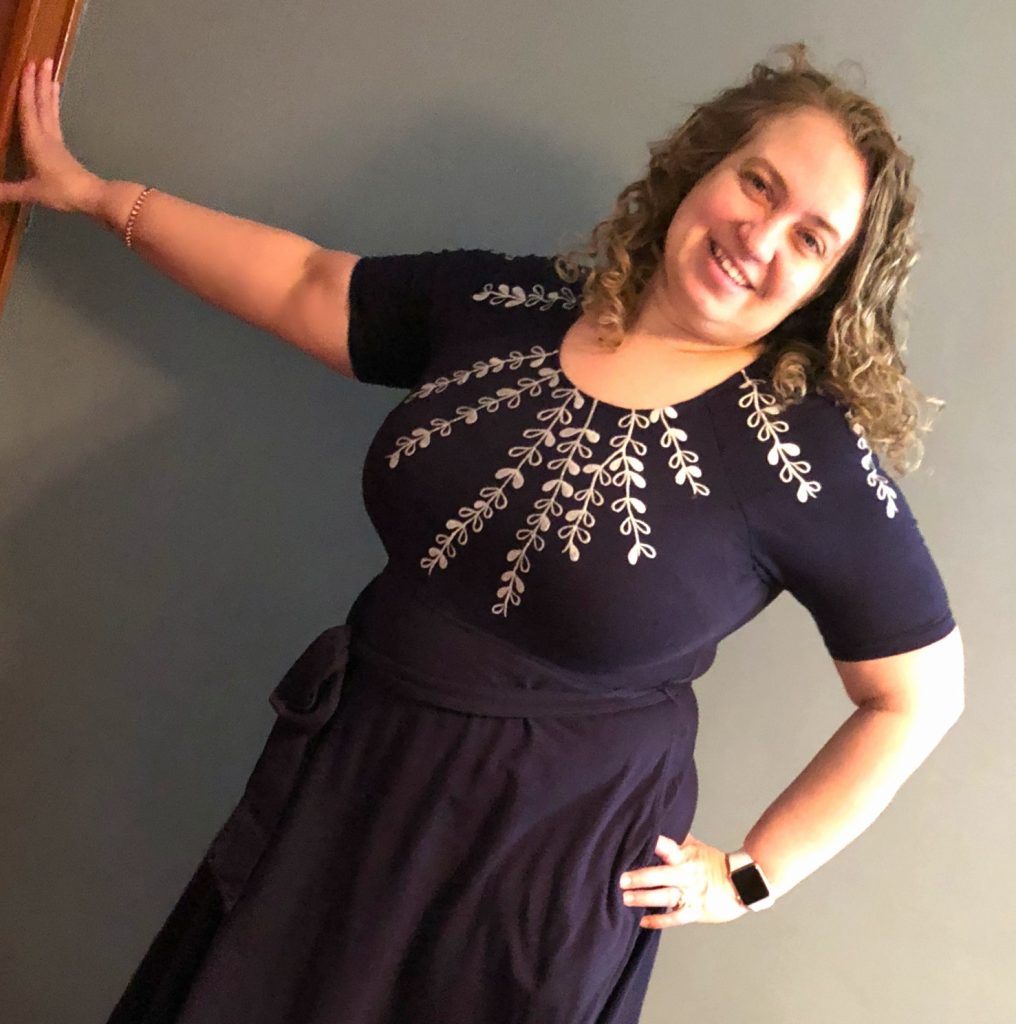 I also love all the beautiful styles, designs, and fabrics. There really is something for everyone. So if you're looking for new clothes I highly suggest checking out eShakti!
Connect with them: