5 Reasons I Want the New Toyota C-HR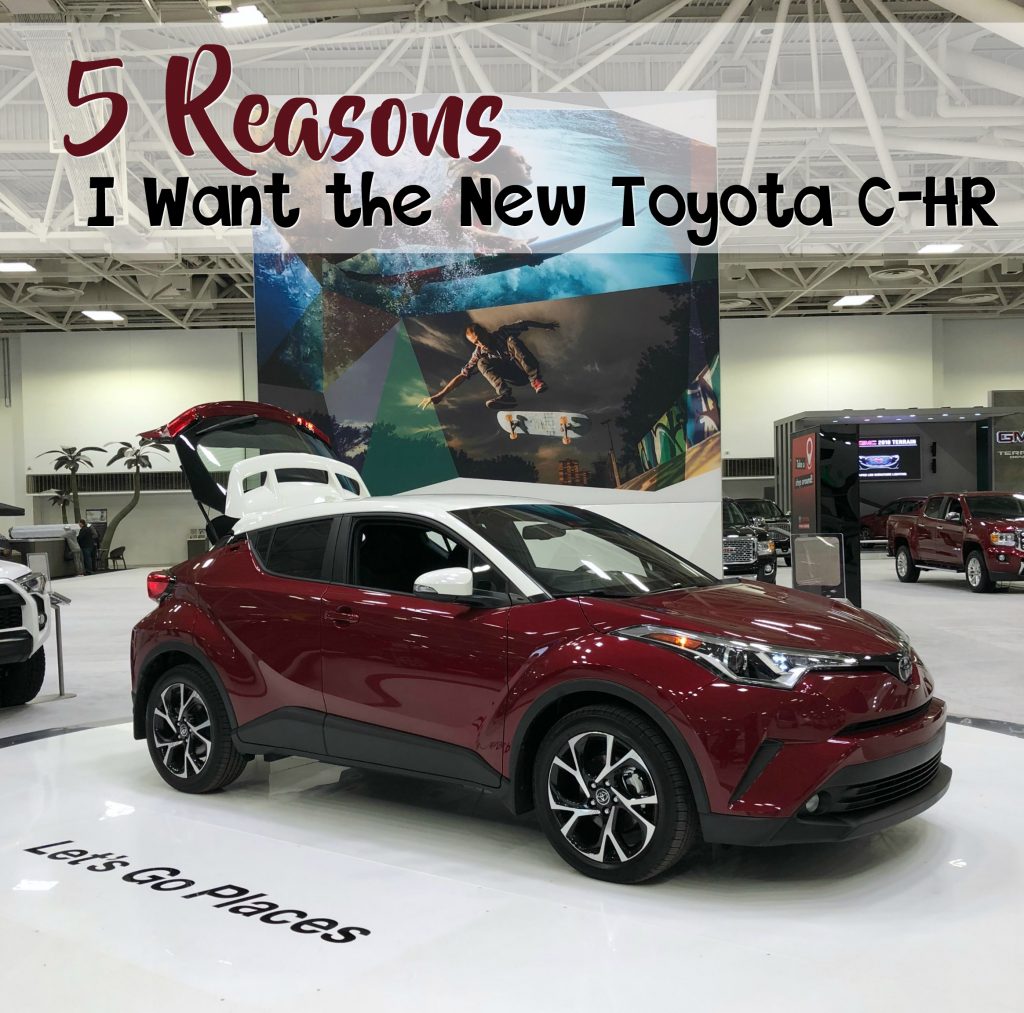 Just a few weekends ago I had the opportunity to attend the Twin Cities Auto Show and it was nothing that I expected in all the right ways.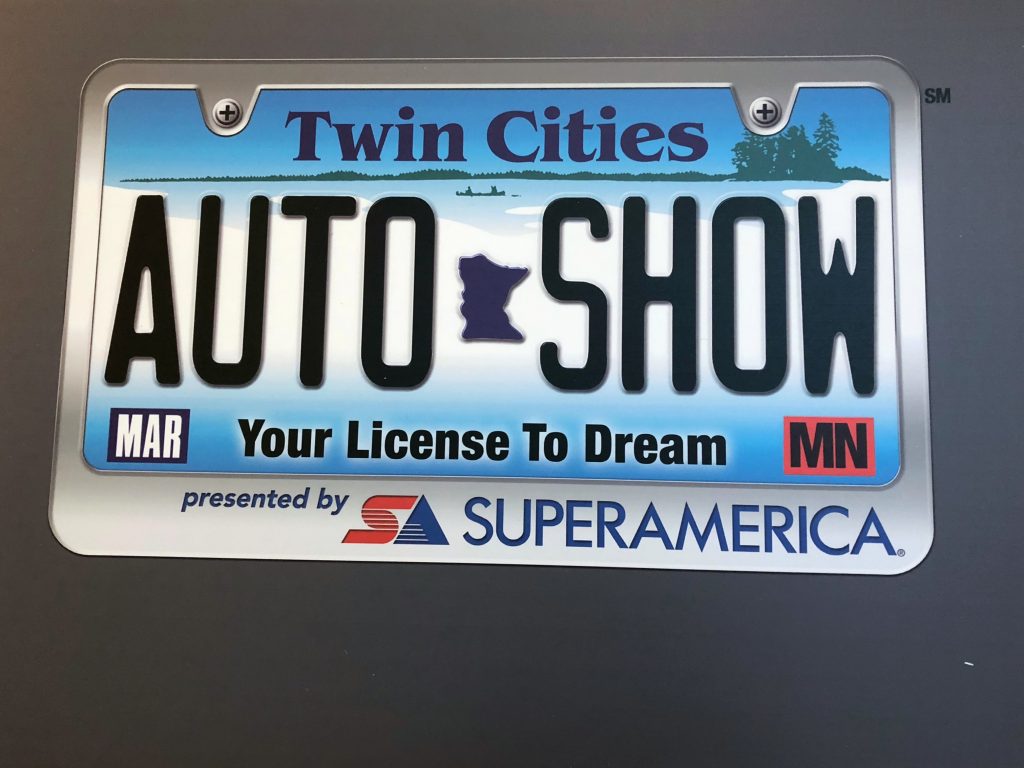 I really was not sure what I was expecting. Maybe more like a dealership? I'm not a fan of dealerships and this show was totally different. I actually had a ton of fun.
I saw so many amazing cars like a Lexus with a back seat that massages! That's more a car I need someone to drive me around in so I can sit and relax in the back.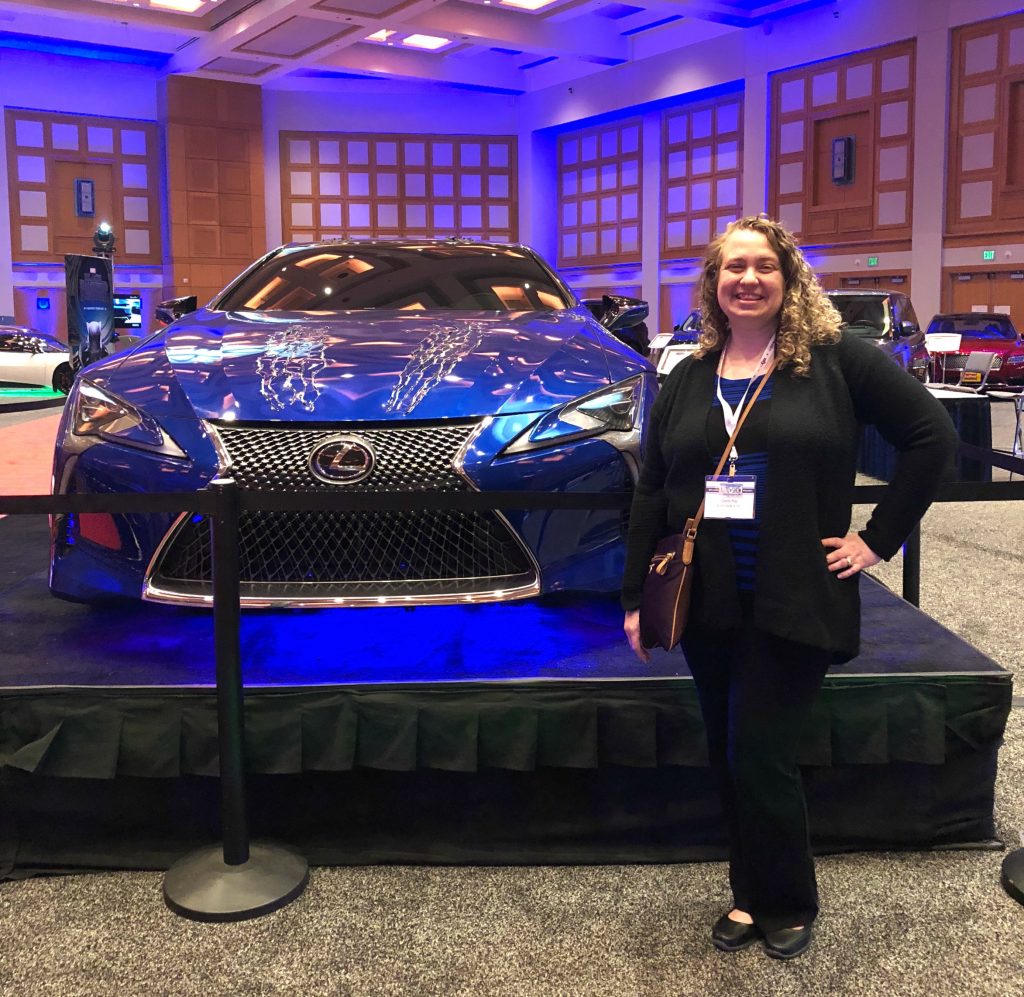 I even got to see the Black Panther Movie car! Pretty cool, right?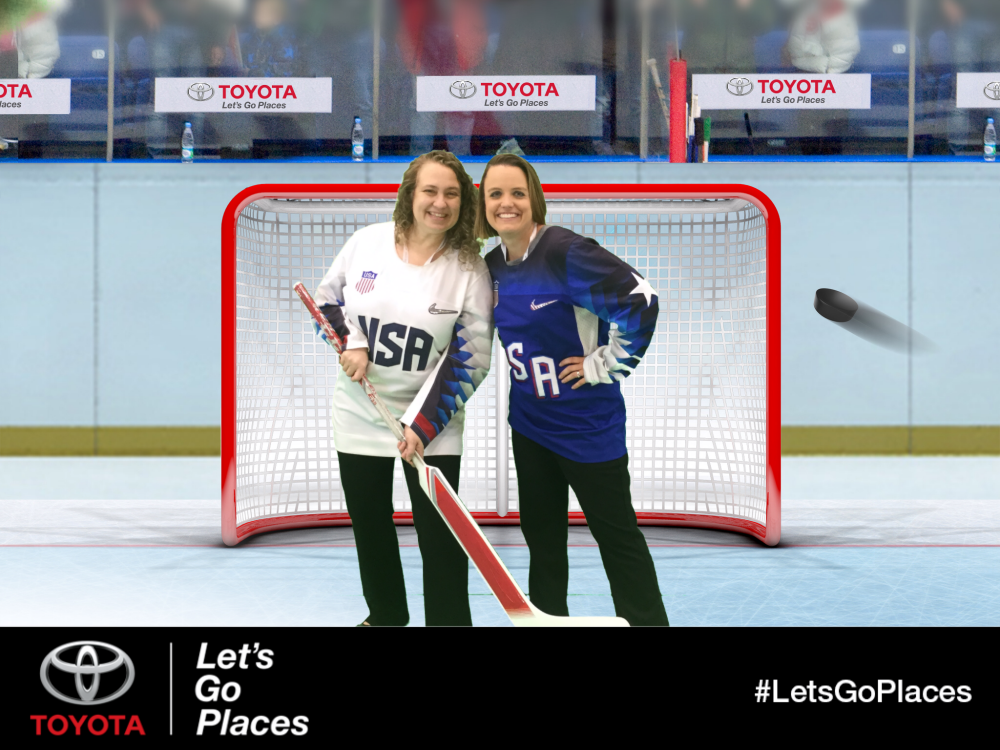 It's actually fun for the whole family. There were photo opportunities, test tracks, and games.  I will definitely be attending again.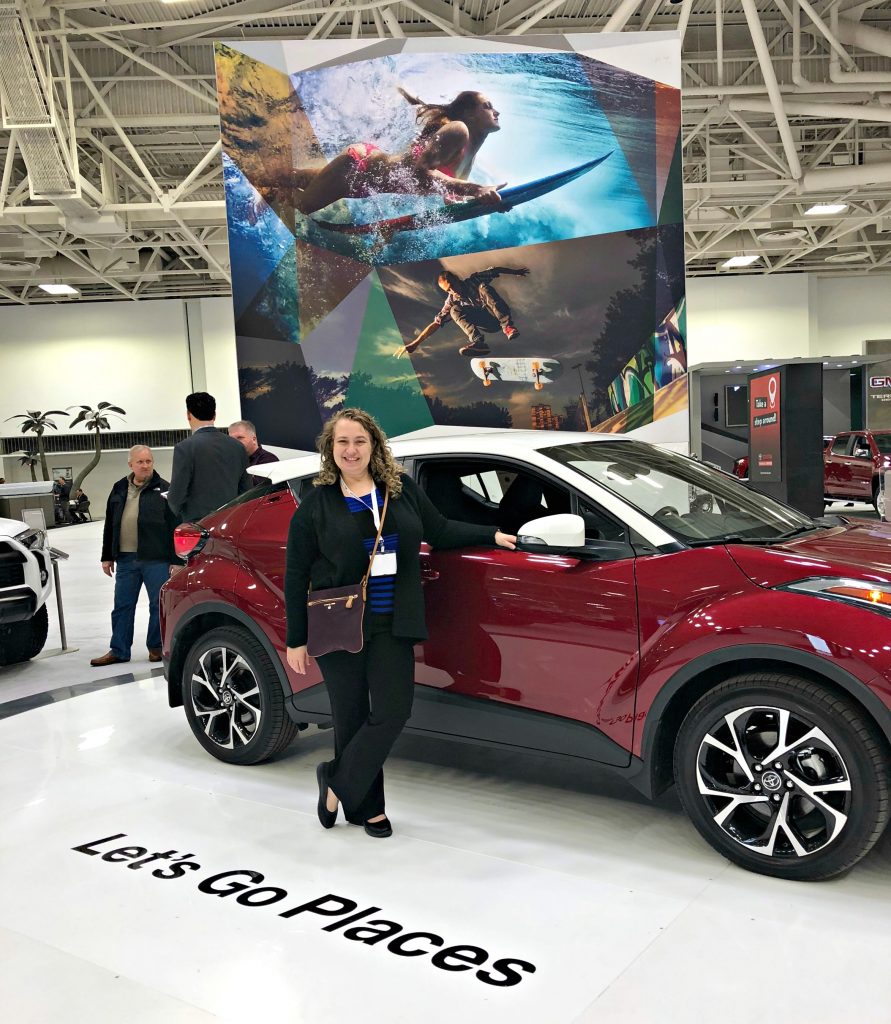 But on to the Toyota C-HR! By spending time at the Auto Show I found my next vehicle. It is a hot new car and I want one!
Distinctive style meets unique spirit in the first-ever 2018 Toyota C-HR. Introducing an edgy new ride that effortlessly takes center stage. Uniquely expressive, C-HR's precision-cut lines let it shine from every angle. Agile handling helps this crossover show off its athletic side, with a driver-focused cockpit that keeps you in command. Best of all, with its standard Toyota Safety Sense™ P (TSS-P) 15 suite of active safety technologies, you'll get a valuable package of safety and cool tech. So embrace and express that bold spirit in the smartest way possible.
First, I love the style.  It's got a fun and sporty look and feel to it (yes, at the car show you can get into the cars and touch and feel and really check out the car).  This is the back door. I just love where the handle is. And I especially love the two tone look.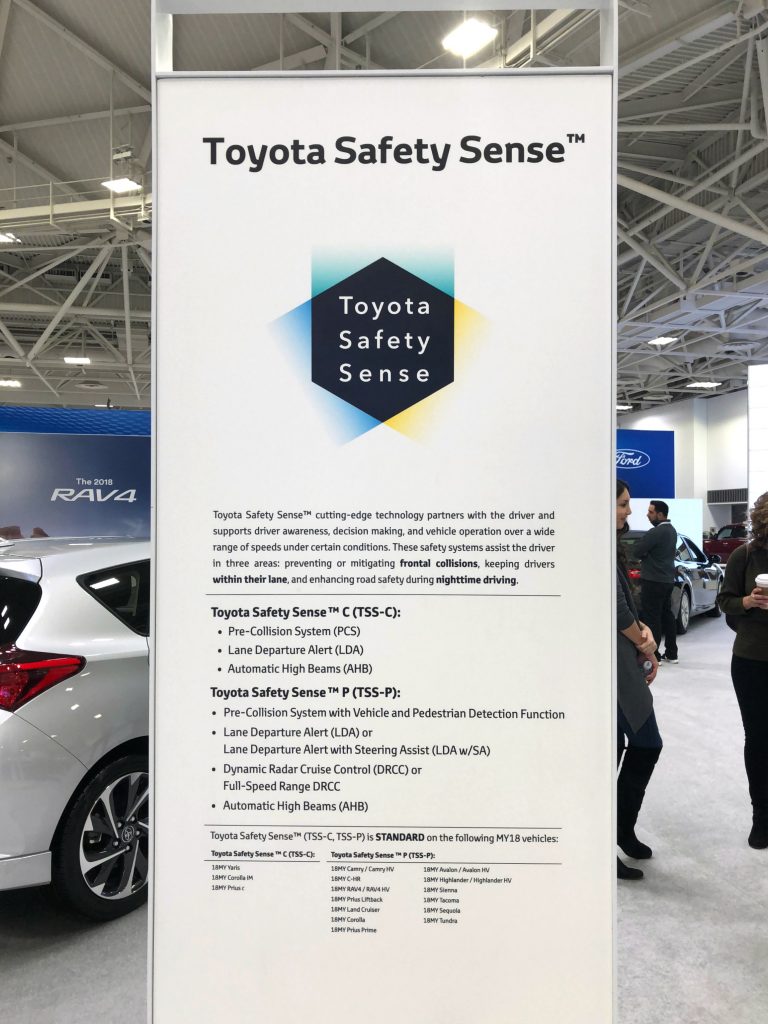 Second, Toyota Safety Sense. It's so amazing to me how far safety features have come and the Toyota Safety Sense is a package that comes standard on all of their new cars. The package includes things like lane departure alert, pre-collision system (like if a kid runs in front of you),  and automatic high beams. I am all for cars that make the ride more enjoyable.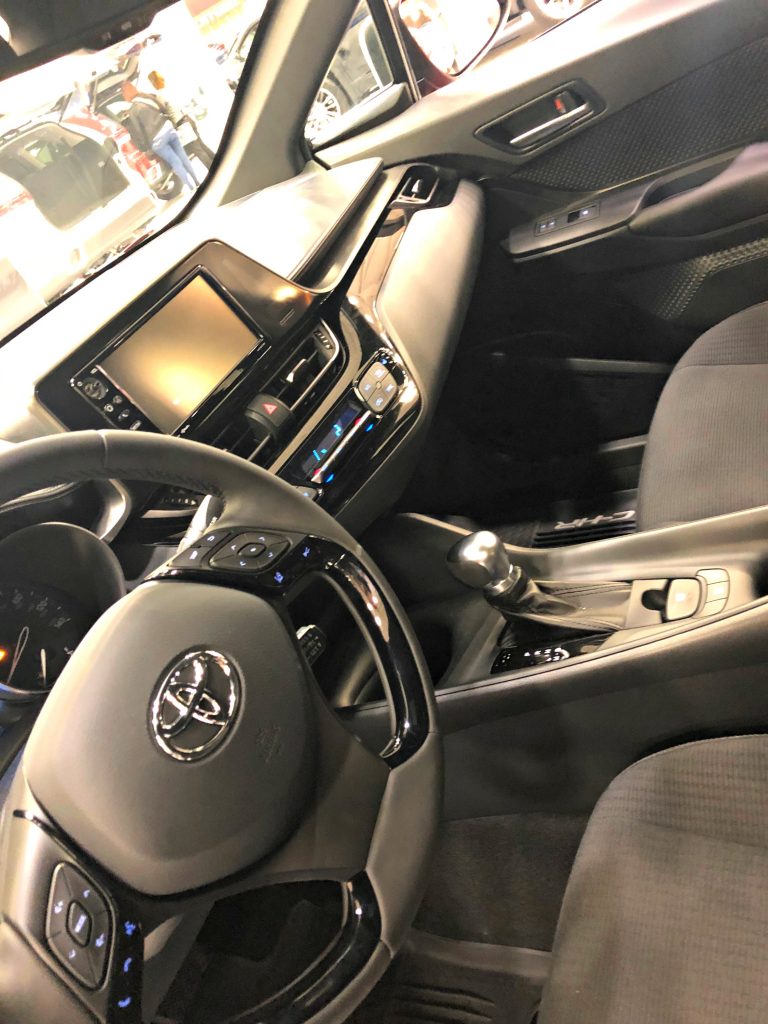 Third, apple play! I can't remember the last time I listened to the radio.  I love listening to the songs I have on my phone and I really love listening to audiobooks.  The fact that the C-HR can sync to my phone is fantastic. Right now I have an adapter I have to plug in to my phone every time I get into the car. Not to mention the fact that I can use my phone through the car. It's another safety feature that makes the ride enjoyable.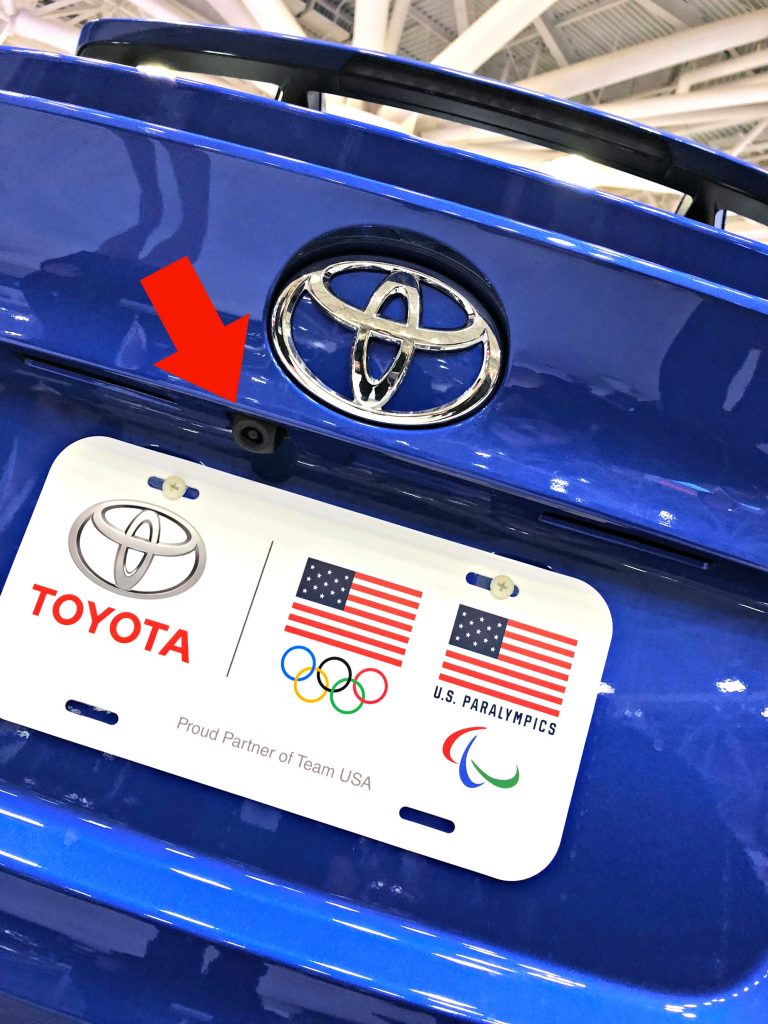 Fourth, the back up cam. While back up cams are standard now this one is a little different. It's not in the in the Navigational area where most are. It's a crystal clear display in the rear view mirror. No more looking up and down between the two.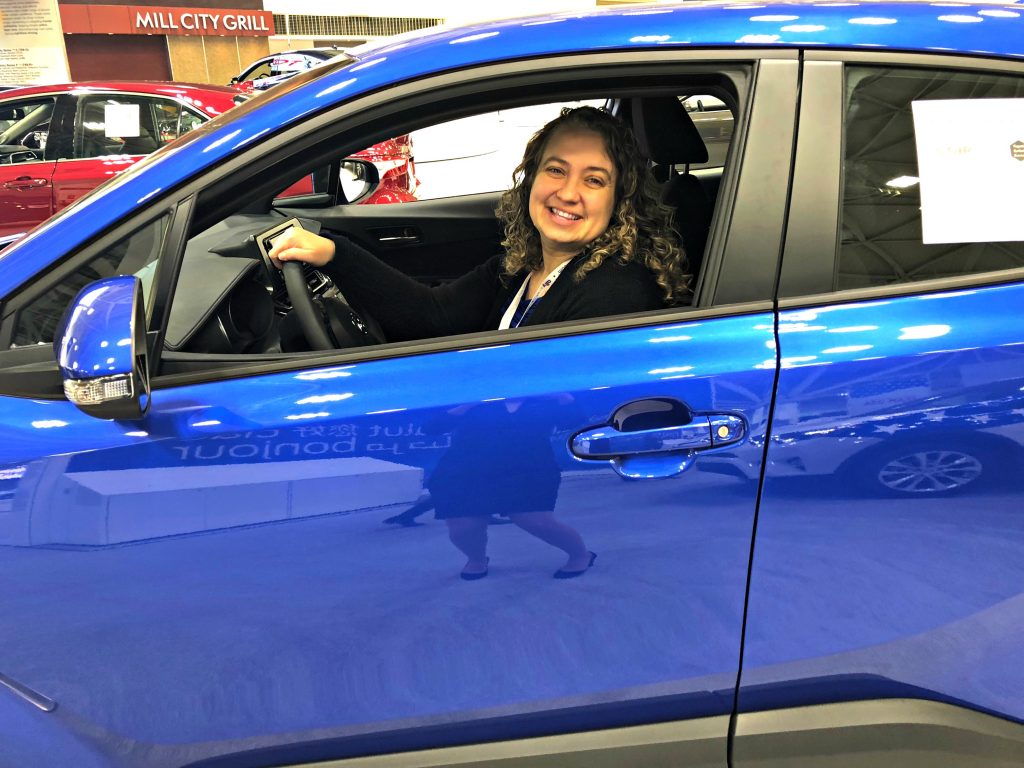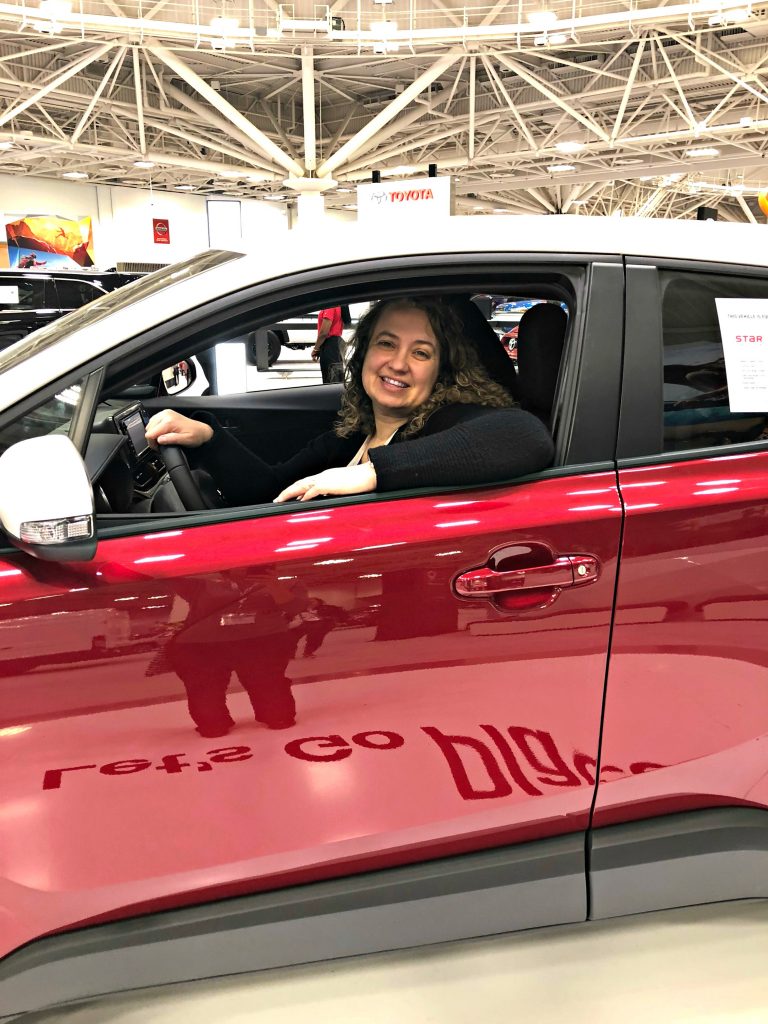 Fifth, I think I look pretty good in it.  They had a blue model and a two toned maroon and white model. The two tone was my favorite. I love all the features I found, but let's be honest I do not want an ugly car. This one is so my style. I can't wait to get one!