This shop has been compensated by Collective Bias, Inc. and its advertiser. All opinions are mine alone. #ad #MakeHeartburnHistory #CollectiveBias
Cinnamon Sugar Monkey Bread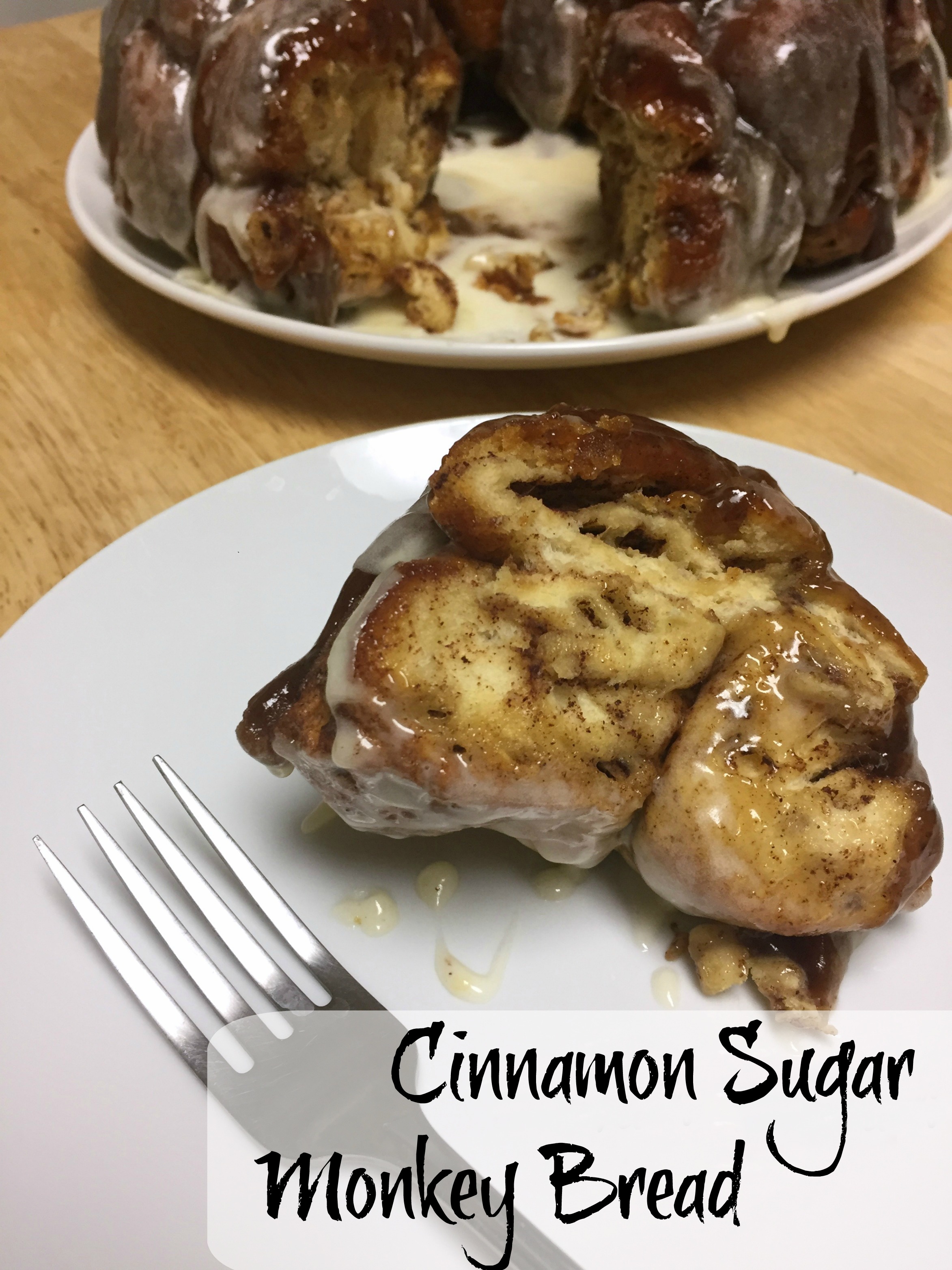 When I think of holidays I think of really good food. My mom loved to make a whole day of it. Everyone would show up for breakfast and she'd feed us all day long – and even send us home with left overs. Her breakfasts were extravagant.  I decided this year for our Thanksgiving breakfast I'd start us off with some Cinnamon Sugar Monkey Bread.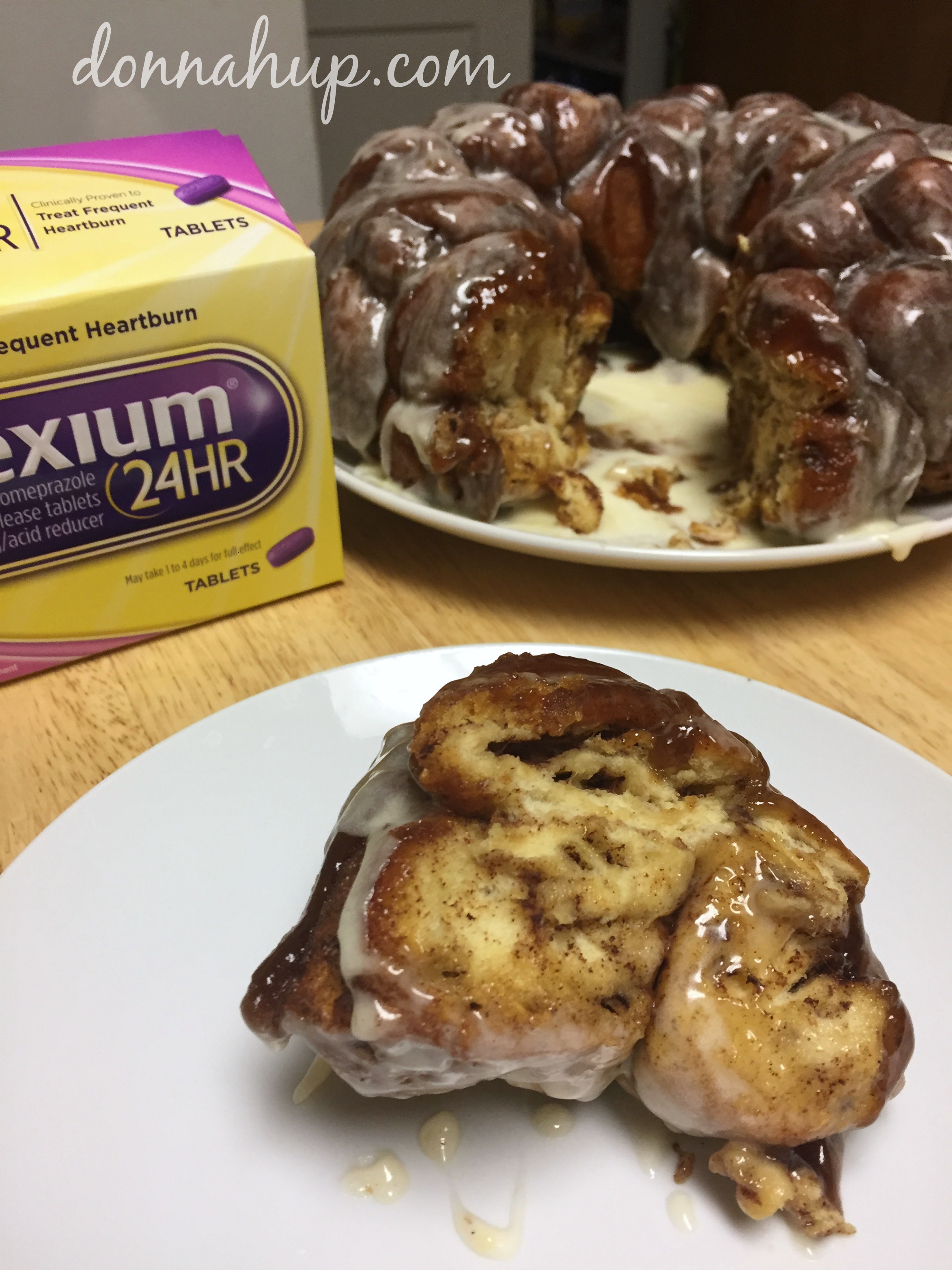 My husband loves to enjoy these rich and delicious treats, but suffers from heartburn. No one should have to miss out on the foods they love.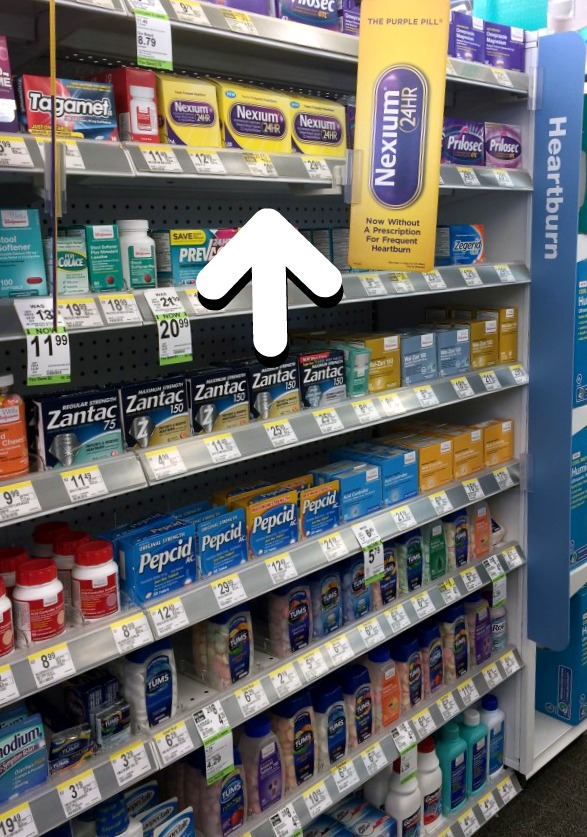 That's why I swung by Walgreens to grab Nexium® 24HR 42ct Tablets. I make sure my husband starts taking Nexium® 24HR a few days before our holiday gathering so that he can enjoy the celebration free from the inconvenience of frequent heartburn. This allows him to indulge in all the thanksgiving day foods with out worry.
Nexium® 24HR* is for the treatment of frequent heartburn, meaning it keeps working even after your Game Day indulgences. Get all-day, all-night protection with Nexium® 24HR. Make the most of your holidays with just one pill a day.
*Get all-day, all-night protection from frequent heartburn with Nexium® 24HR* *Use as directed. *May take 1-4 days for full effect.
This monkey bread is so easy to make, but be prepared because I never have any left.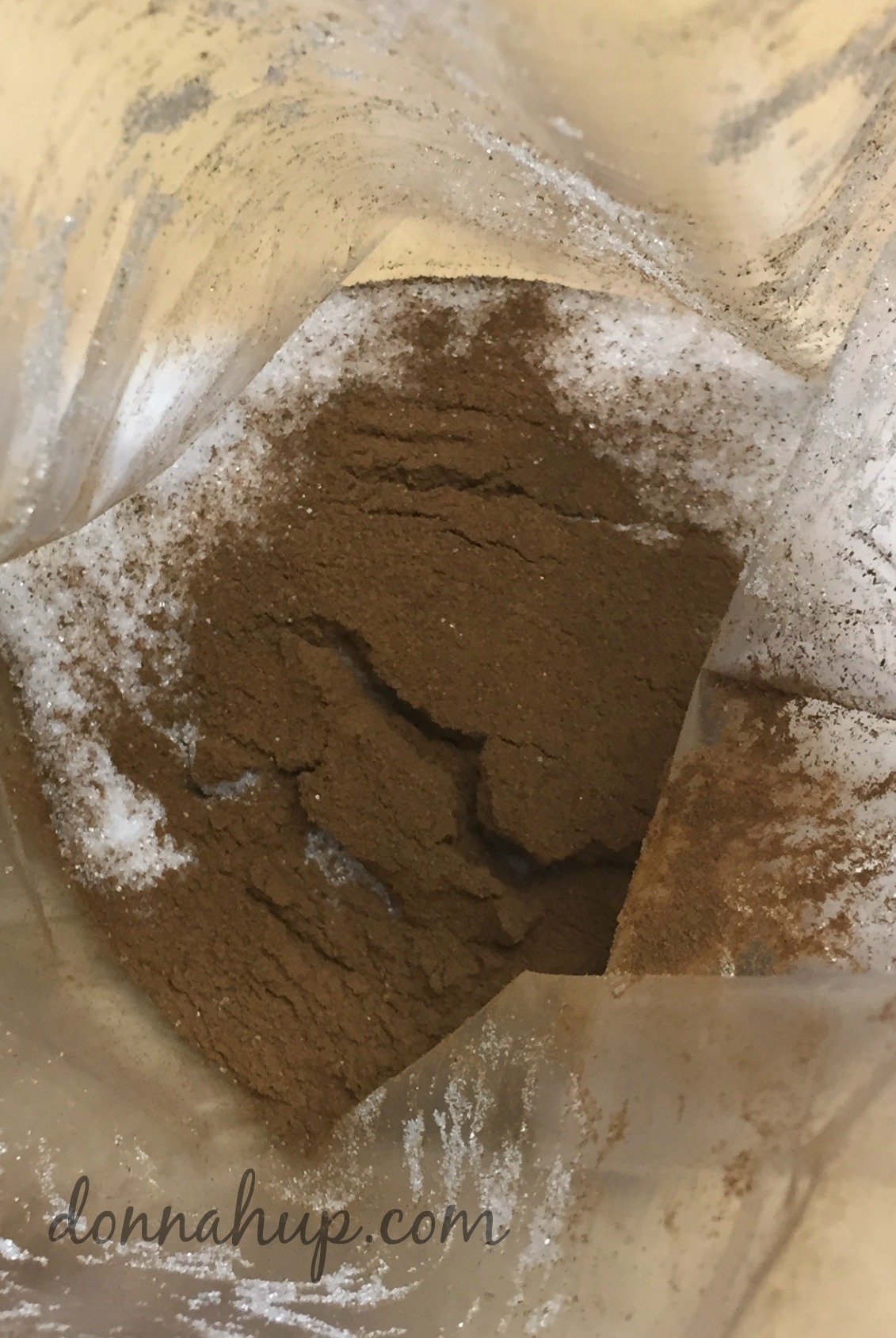 I start with a cinnamon and sugar mix in a ziploc bag.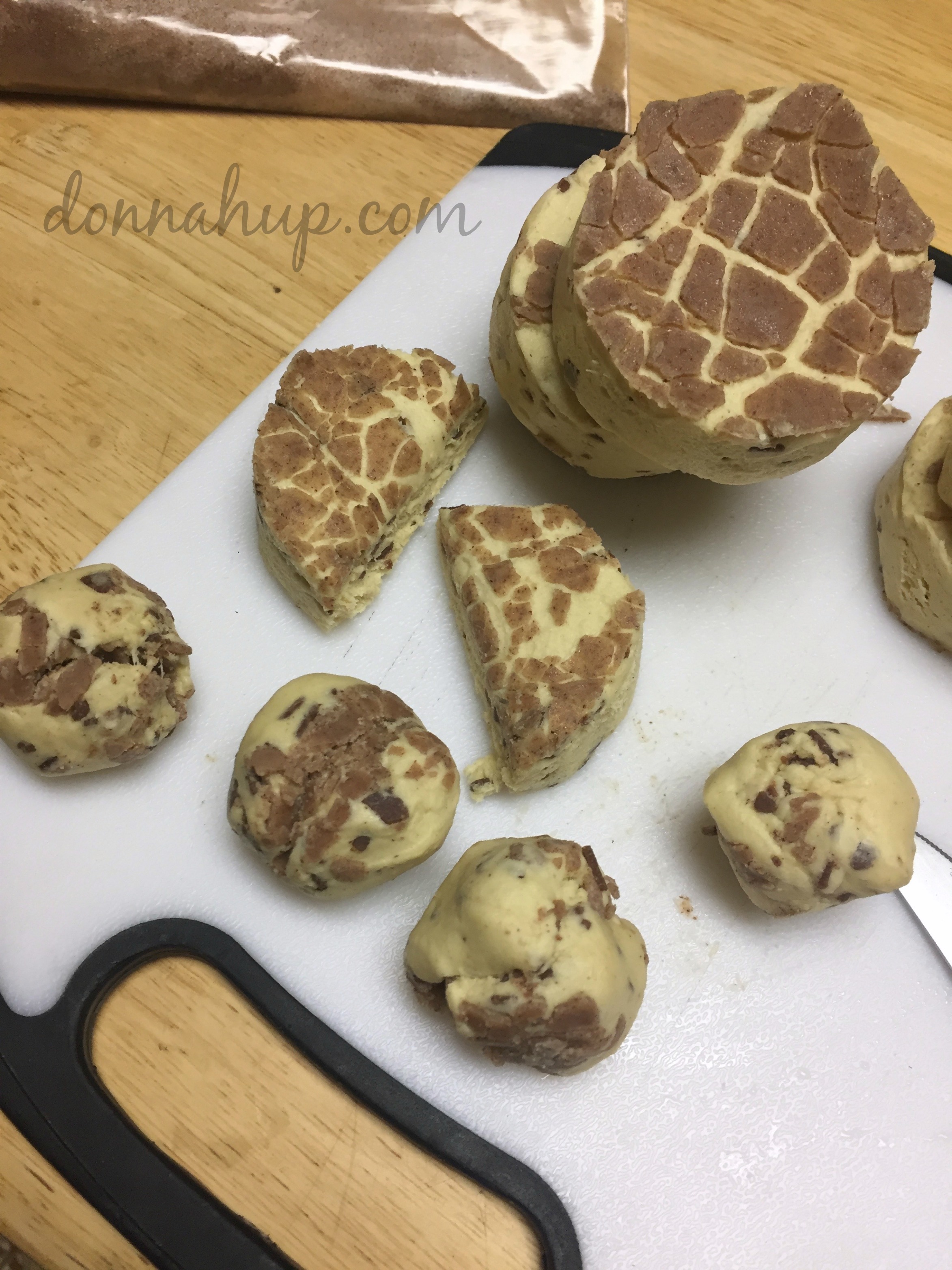 I use 3 rolls of cinnamon buns/rolls (the ones you find in the refrigerated section).  Cut each of the rolls in half and roll them into a ball.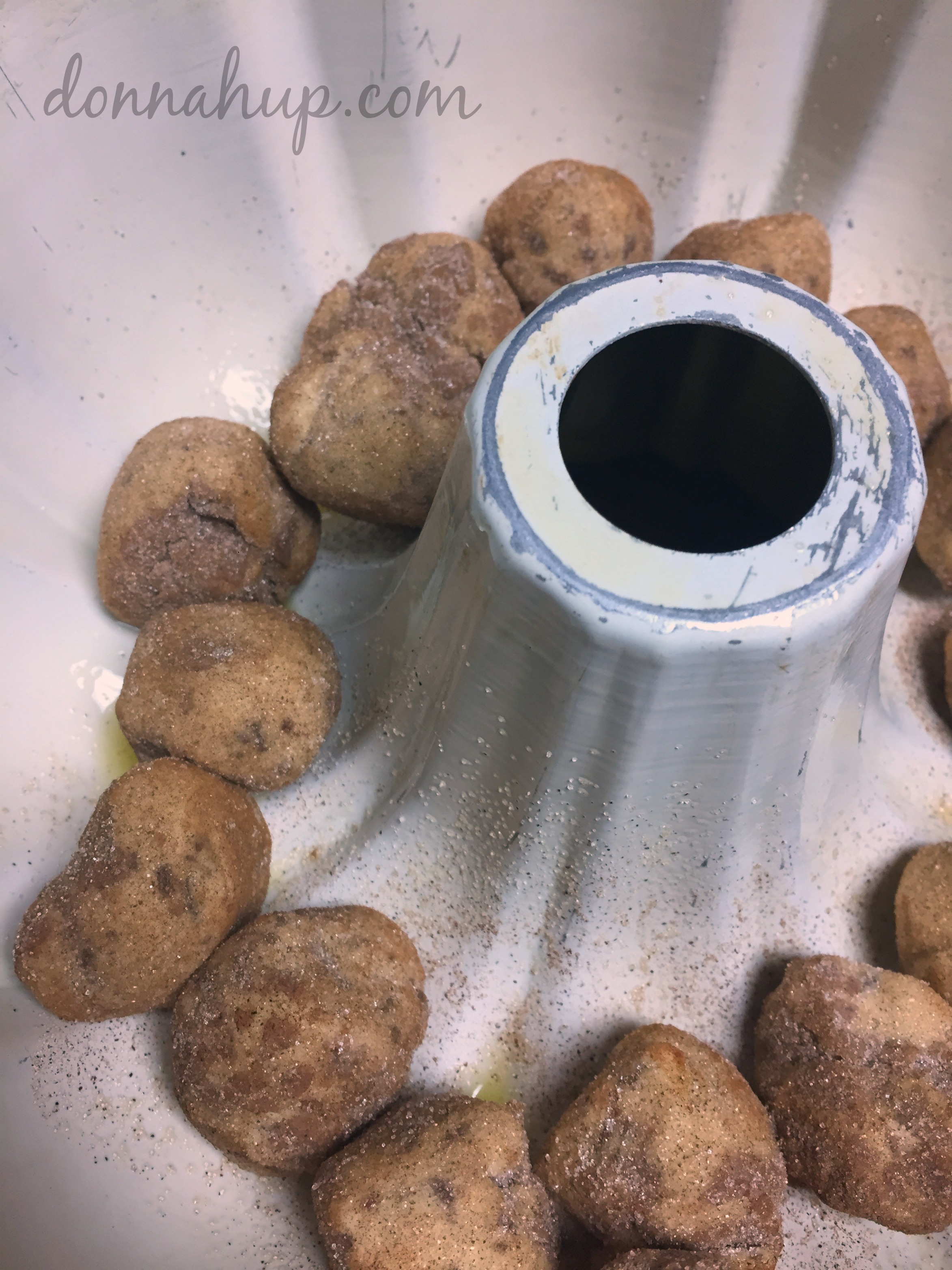 I then then toss them in the cinnamon sugar mixture and toss them into  a greased bundt pan.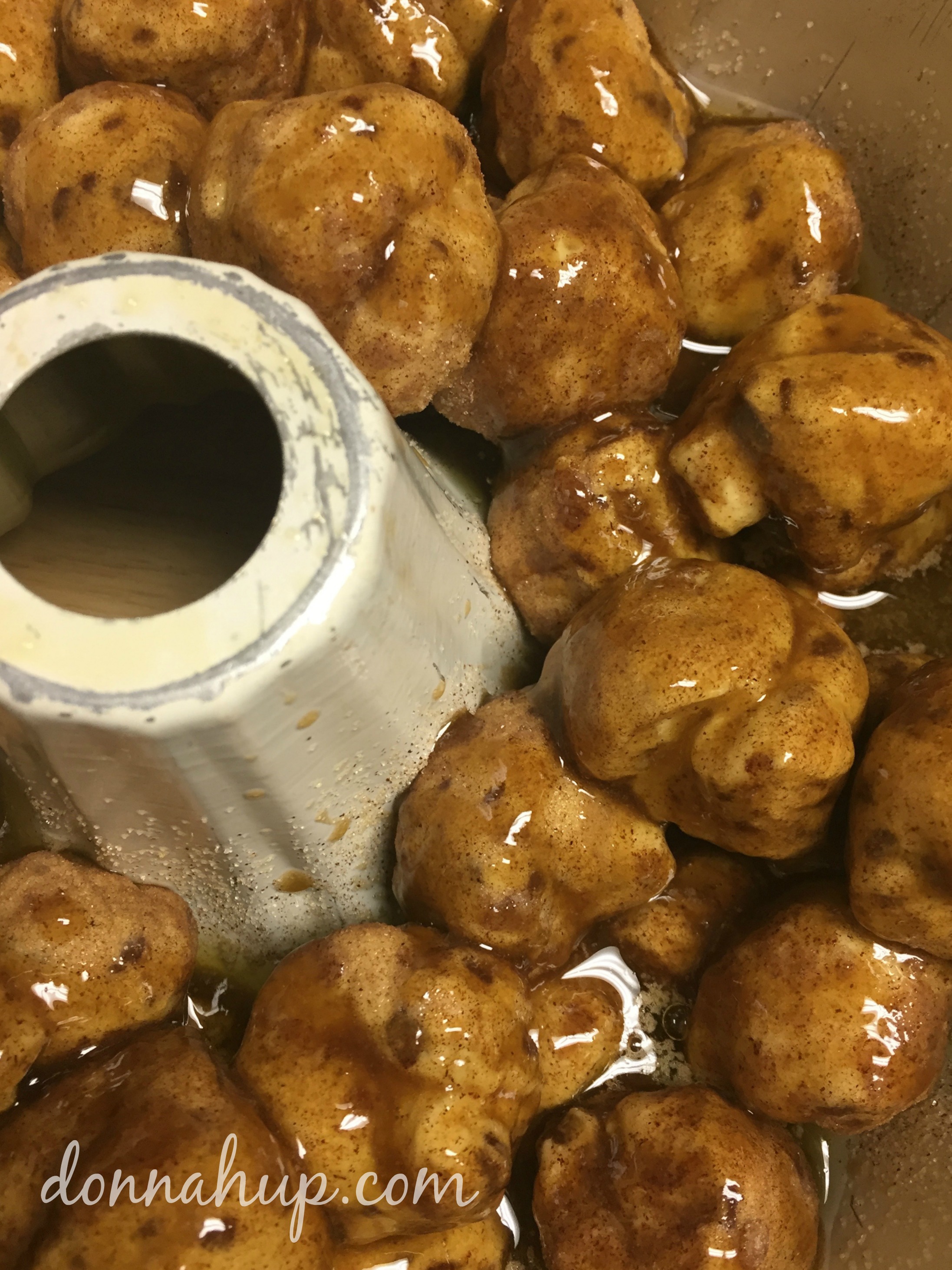 I then take a mixture of melted butter, brown sugar, and honey and drizzle it over the cinnamon sugar balls. Then I bake it.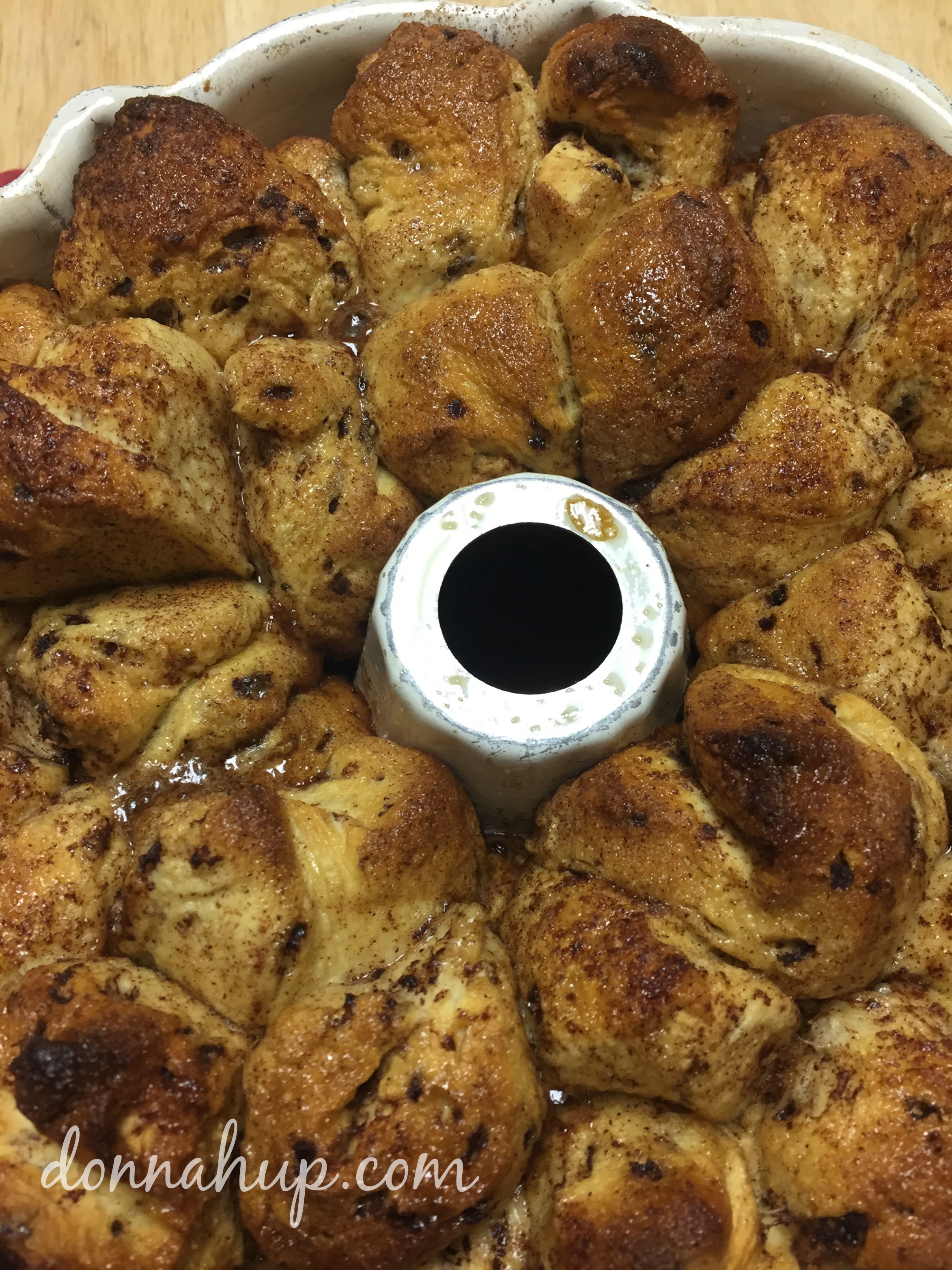 It rises up beautifully and the smell is divine.  I let mine set for about 5 to 10 minutes to cool before flipping onto a plate.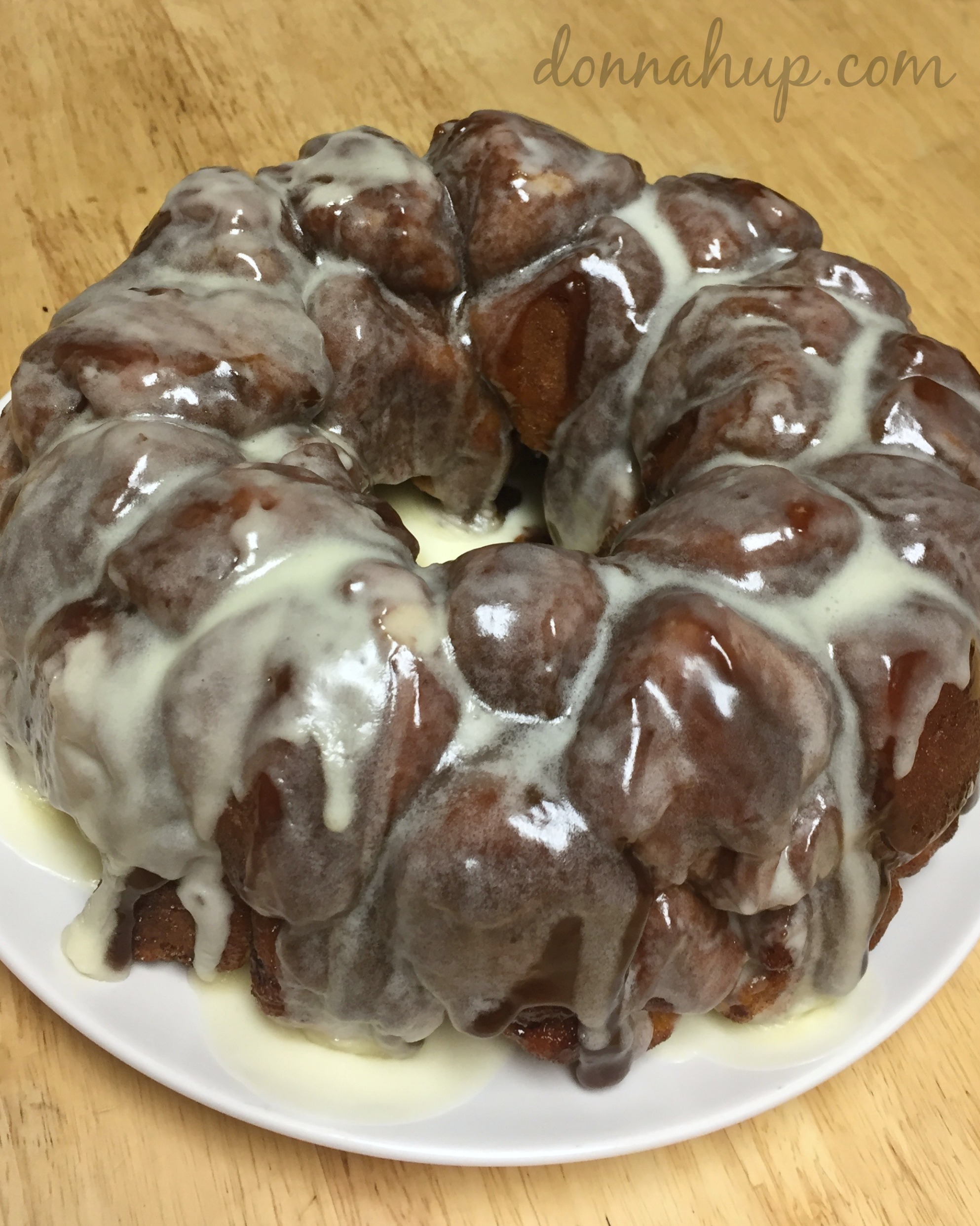 I use the frosting that comes in the tubes to frost it and it's just that easy!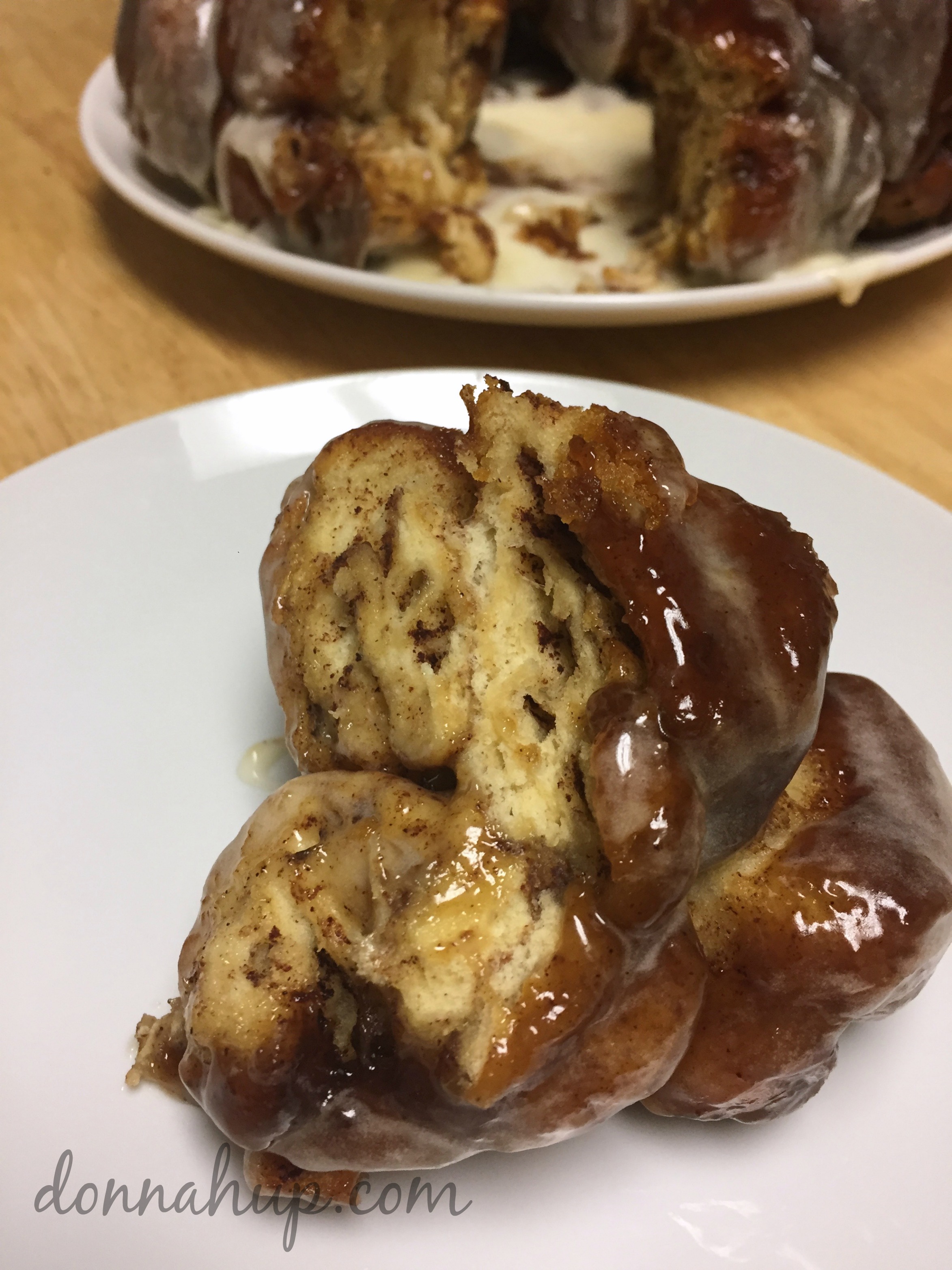 I think it's best when it's right out of the oven!
Don't let frequent heartburn ruin your holidays or any day. Stop by Walgreens and pick up someNexium® 24HR. They even have some promos going on this November.
November 13, 2016 -National FSI – $5.00 coupon on Nexium 24HR (28 ct. and 42 ct.)
November 1 – 30, 2016 – In-Store Walgreens coupon – $2.00 off Nexium 24HR (48 ct.)
November 1 – 30, 2016 – Special price in-store – Two Nexium 24HR (28 ct.) for $40.00
What are some of your favorite holiday foods?
Cinnamon Sugar Monkey Bread
Ingredients
3 cans of cinnamon rolls
1 c. sugar
1 tbsp. cinnamon
1/2 c. butter
1/2 c. brown sugar
2 tbsp. honey
Instructions
Preheat oven to 400º.
Combine your cinnamon and sugar in a large ziploc bag.
Open the cans of cinnamon roll dough and cut each into 2 pieces. Then roll each half into a ball.
Shake balls in cinnamon sugar mixture coating well then drop into greased bundt pan.
In a small pot melt the butter, brown sugar, and honey. Stir well.
Pour butter mixture over the dough balls in the bundt pan.
Bake for 20-25 minutes.
Allow to stand for 5 to 10 minutes before flipping onto a plate.
Frost with frosting from the cinnamon roll tubes.
Enjoy!