Blueberry Buckwheat Pancake Mix Recipe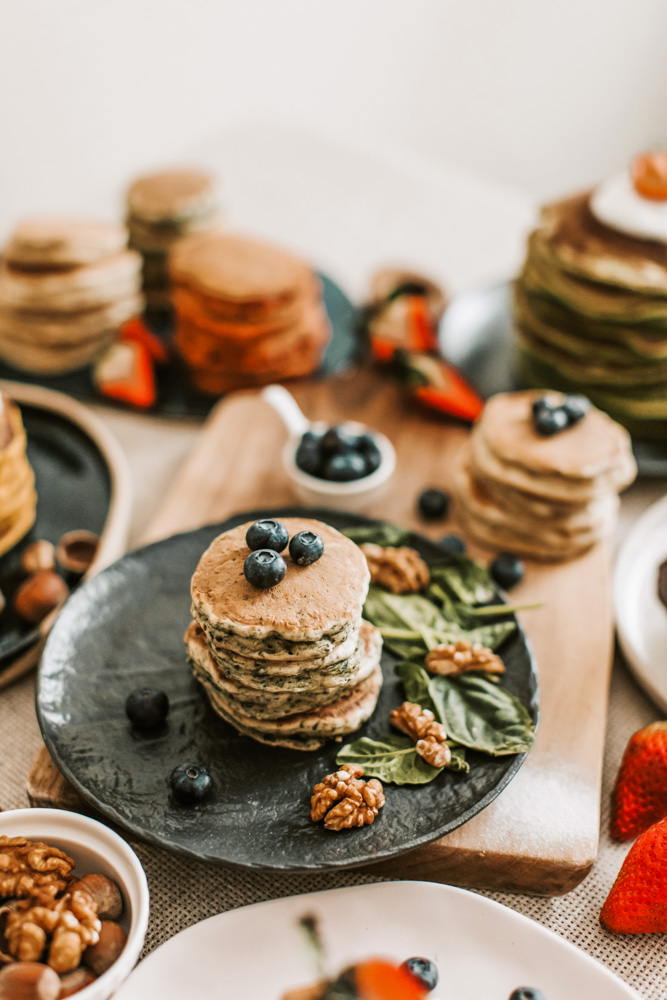 Gluten-Free, Vegan, Blueberry Buckwheat Pancakes
Here is a delicious recipe for breakfast.
Ingredients:
1 tbsp Ener-G Egg Replacer
1 1/2 cup almond milk
2 tbsp coconut oil
2 tbsp maple syrup
1/4 cup applesauce
3/4 cup buckwheat flour
1/2 cup brown rice flour
2 tsp Allum-free baking powder
1 tsp cinnamon
cup blueberries
Whisk together egg replacer in 4 tbsp of warm water. Add together in a medium size bowl egg mixture, milk, oil, and maple syrup. In another bowl stir together flours, baking powder, and cinnamon. Then add the dry mixture to the liquid mixture, stir well and add blueberries. Prepare pancakes as normal.
You can find this as well as all of my recipes on my donnahup Pinterest board.
Follow Donna Hup 's board Found on donnahup.com on Pinterest.