Baja Grilled Bison Burgers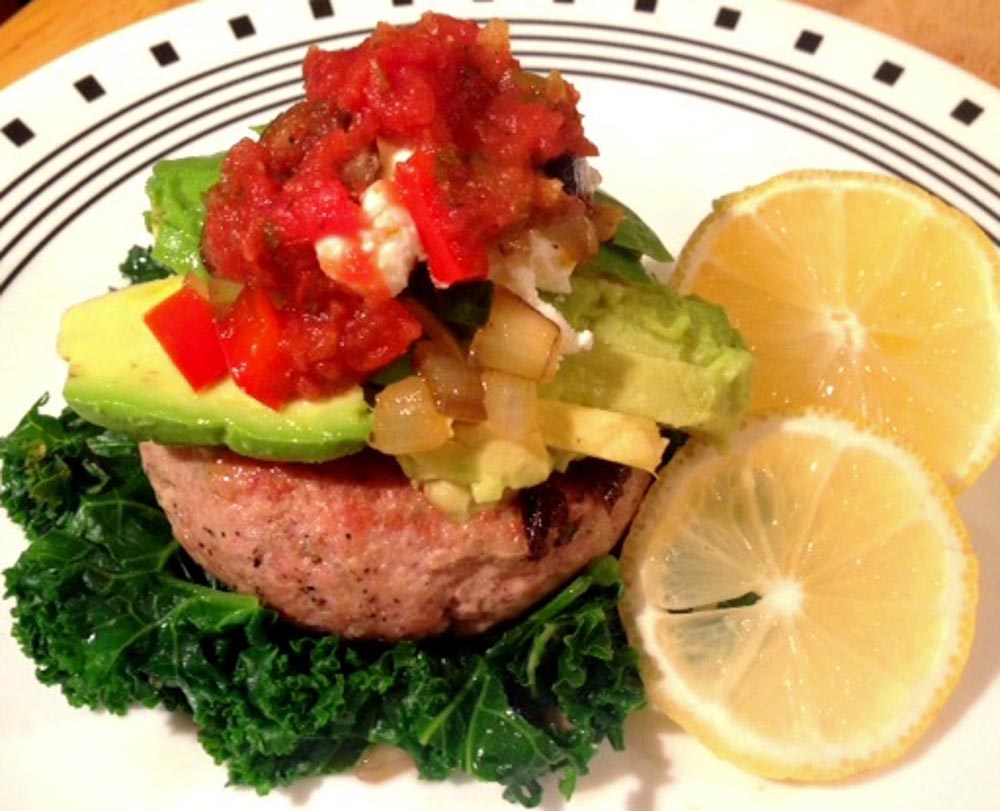 Baja Burger
Ingredients:
16 oz of lean meat (I am using bison)
salt dash
pepper dash
garlic 1/4 teaspoon
avocado
organic salsa
kale (optional)
Directions:
1. Mix lean meat with salt, pepper, and garlic.
2. Make mixture into patties and place on grill or frying pan. Cook on medium heat for 4 mins each side. Do not press down on meat while they are cooking this releases all the juices.
3. Cook till perfect and then plate on a bed of crispy kale and top with sliced avocado and fresh salsa. (This makes 2 burgers)