Sweet Treats Recipes
I realize that Valentine's Day was Friday, but here are some delicious treats you can make whether it's Valentine's Day  or not!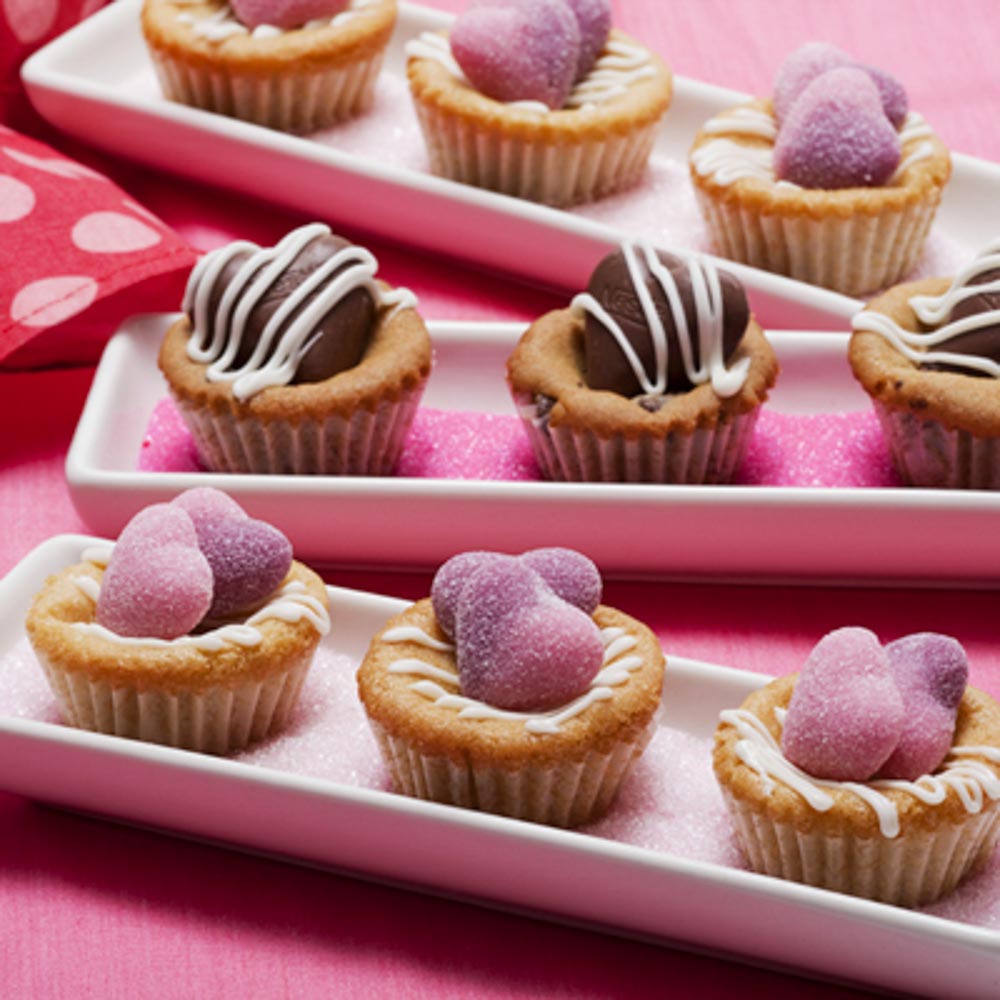 Huggable Heart Cookie Cups
Ingredients:
1 package (16.5 ounces) NESTLÉ® TOLL HOUSE® Refrigerated Sugar Cookie Bar Dough
48 WONKA SweeTARTS Hearts Gummies
1 cup (6 ounces) NESTLÉ® TOLL HOUSE® Premier White Morsels
Directions:
PREHEAT oven to 325º F. Line 24 mini-muffin cups with paper liners. Place one square of dough into each lined cup, pressing in to make a well.
BAKE for 15 minutes or until cookie is golden. Cool completely in pan on wire rack. With tip of knife, remove cookie cups from muffin pan.
PLACE morsels in small, heavy-duty plastic bag. Microwave on MEDIUM-HIGH (70%) power for 1 minute. Gently massage morsels until completely melted. Snip tiny corner from bag; drizzle melted morsels over cookies. Top each with 2 Hearts Gummies.
*Chocolate Chip Cookie/Chocolate Heart Variation: Use chocolate chip cookie dough in place of sugar dough. Bake at 350° F for 12 to 15 minutes. After cooling, place one NESTLÉ CRUNCH or NESTLÉ BUTTERFINGER Chocolate Heart in each cup. Proceed with drizzle.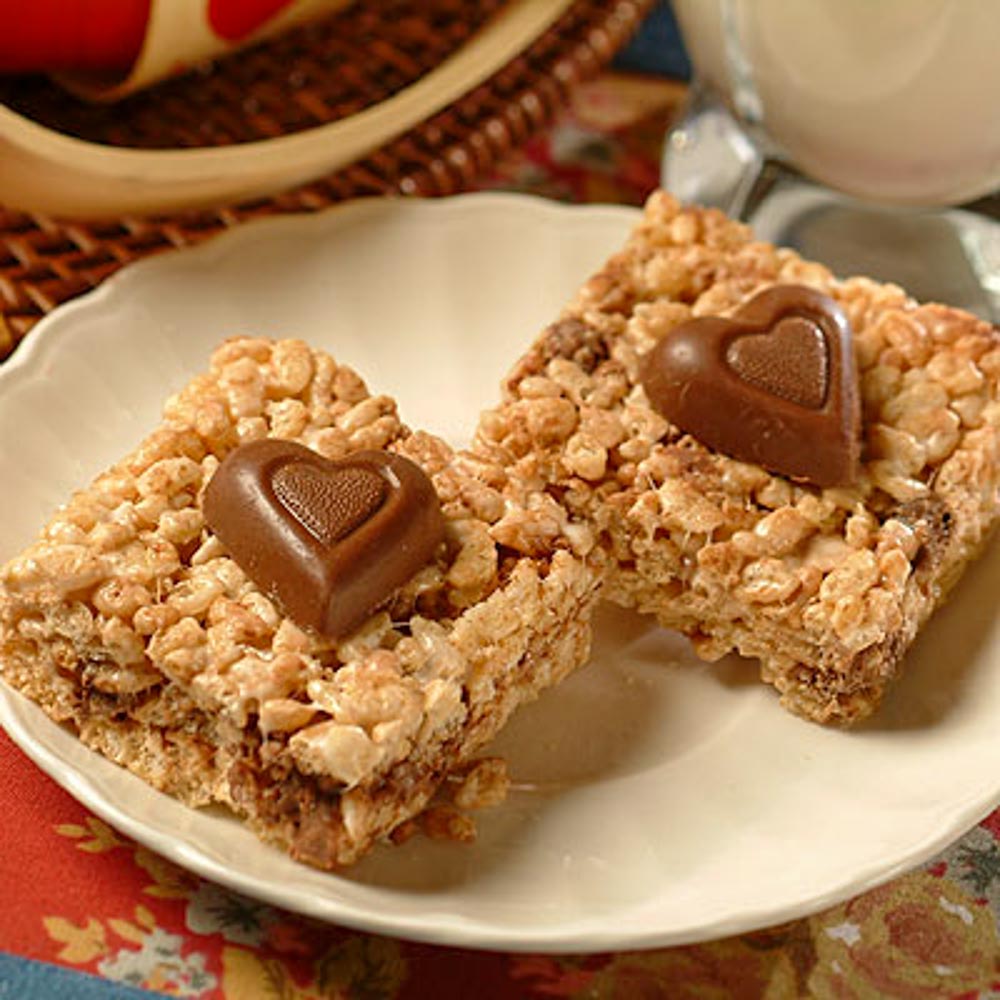 Valentine Chocolate Crispy Treats
Ingredients:
40 NESTLÉ CRUNCH or NESTLÉ BUTTERFINGER Hearts, unwrapped, divided
6 cups toasted rice cereal
3 tablespoons butter
4 cups miniature marshmallows
Directions:
GREASE 13 x 9-inch baking pan.
SET aside 20 Nestlé Hearts to use for garnish. Chop remaining Nestlé Hearts. Combine rice cereal and chopped Nestlé Hearts in large bowl; set aside.
MELT butter in large bowl; add marshmallows. Microwave on HIGH (100%) power for 2 minutes. Stir until smooth. Add cereal and Nestlé Hearts mixture; stir until well coated. Spread mixture into prepared baking pan using buttered spatula. Immediately press reserved Nestlé Hearts into top. Let cool completely; cut into 20 squares.