10 Reasons Why B Resort and Spa in Disney Springs Should Be Your First Choice Destination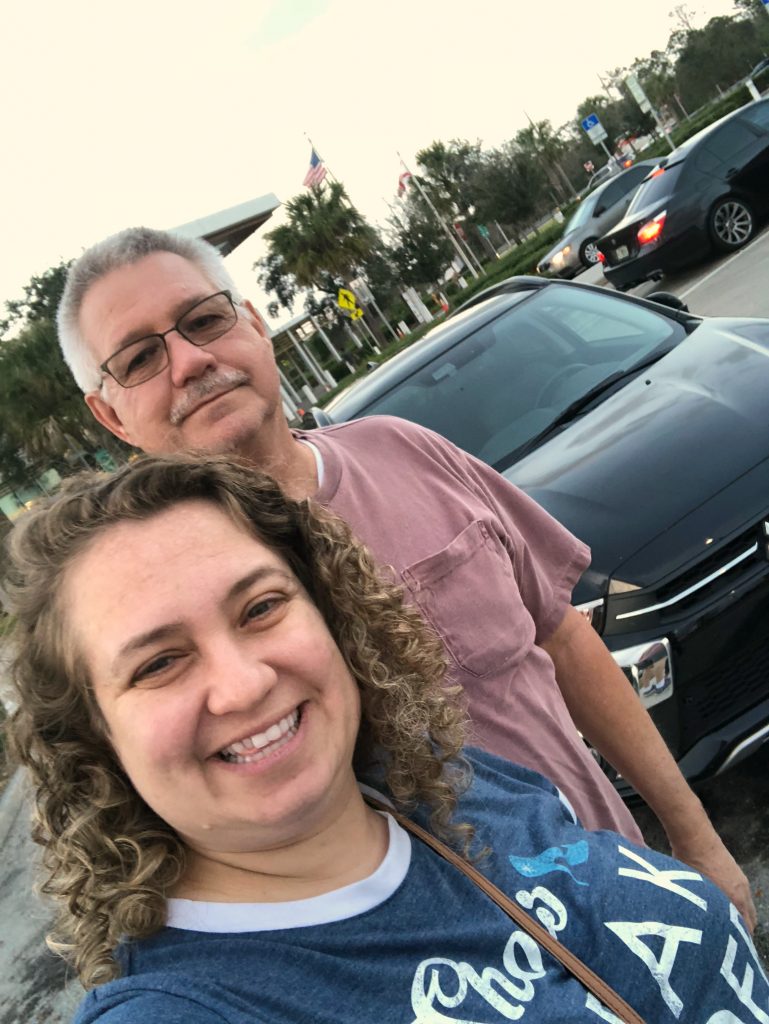 I just recently took a road trip with my Dad. The last time we had a vacation together was probably when I was in grade school and we took a family road trip to North Carolina. This time it was just the two of us and we were headed to Disney World. I had to admit I was really looking forward to it and I know my Dad was too because he woke up really early the day we were driving up.
We stayed at B Resort and Spa in Disney Springs and it was amazing! Seriously, everything we needed was right there.  In fact here's 10 reasons why it should be your first choice destination when taking a trip to the Orlando area.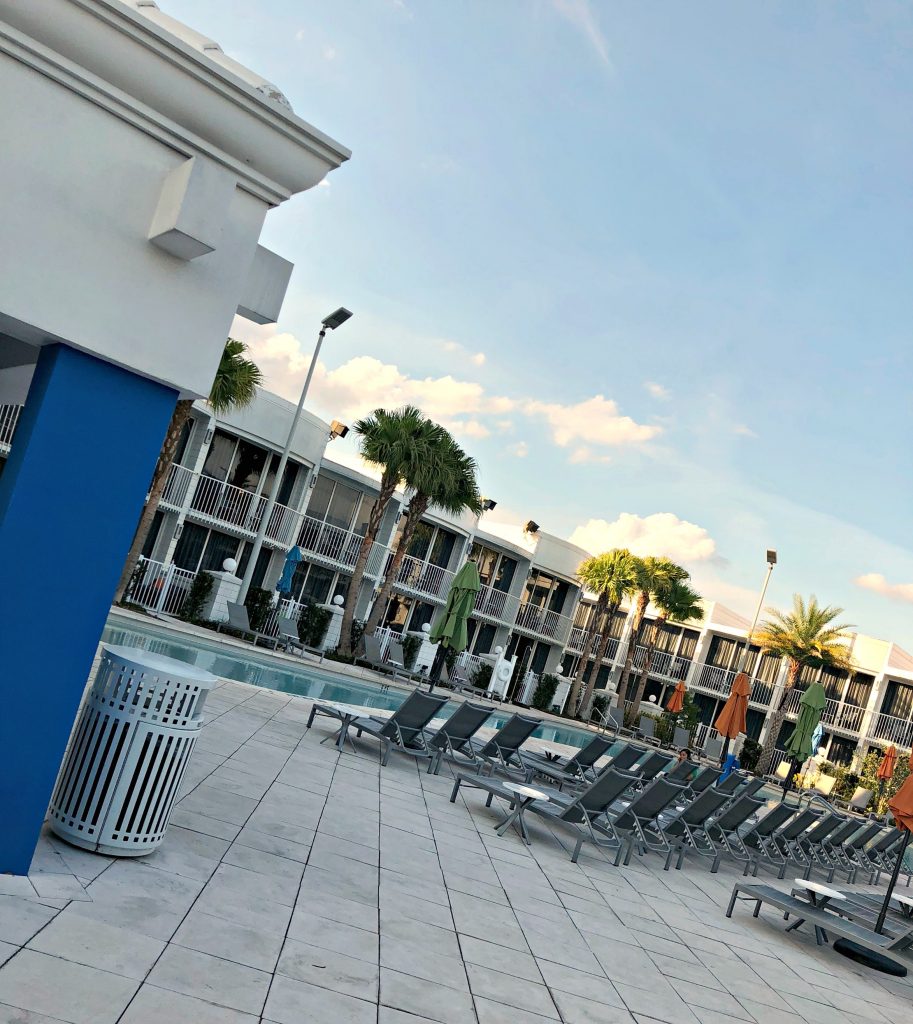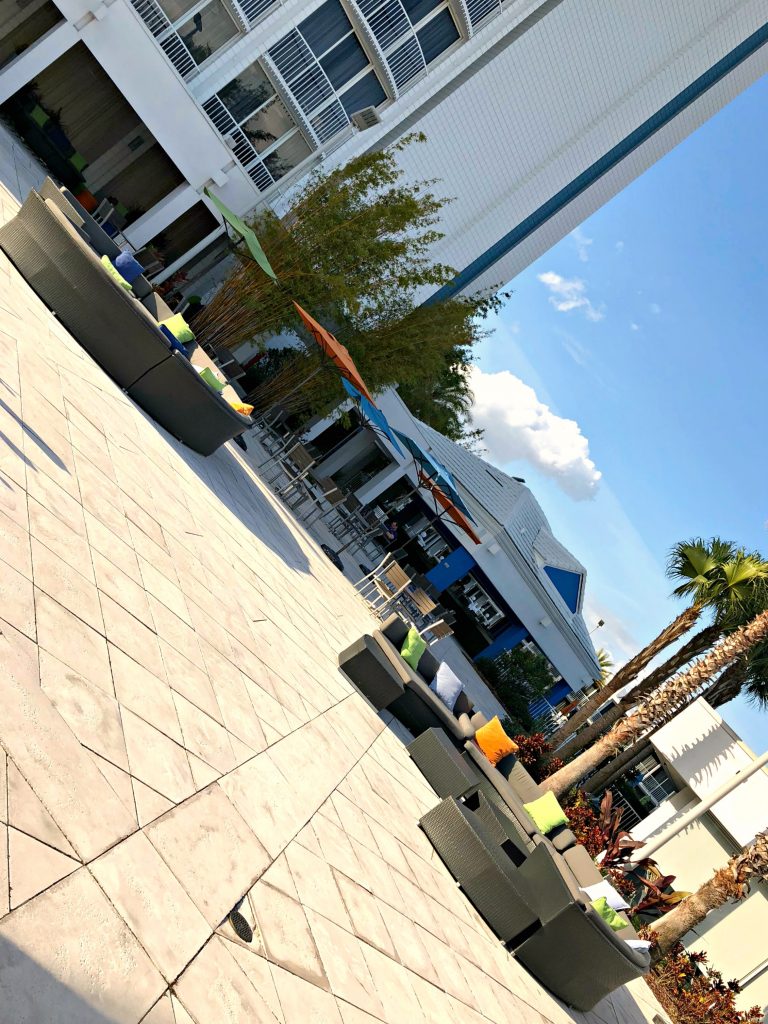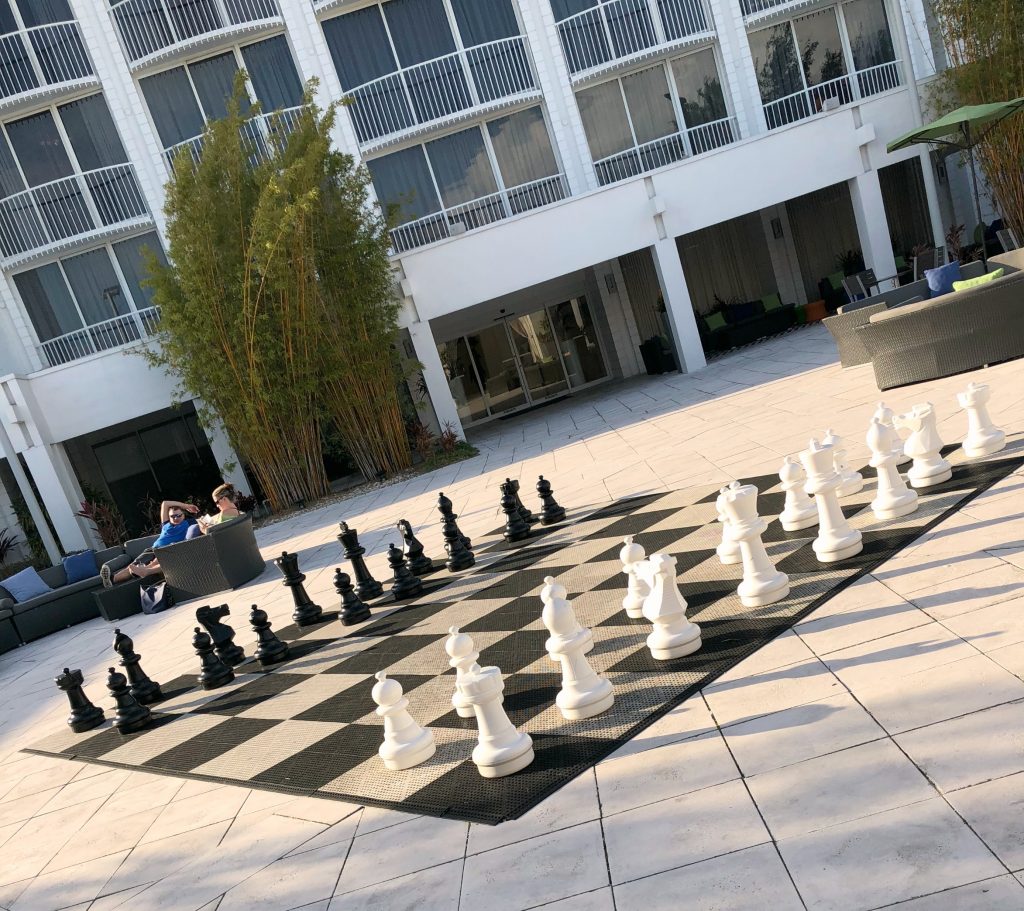 The hotel is gorgeous! It feels luxurious from the moment you step through the door.
"Be yourself. Everyone else is already taken." Oscar Wilde
It turns out that "be" is the second most used word in the English language. That's where they get the B theme everywhere you look.  B Sensitive, B Social, B in Touch, B Nourished, etc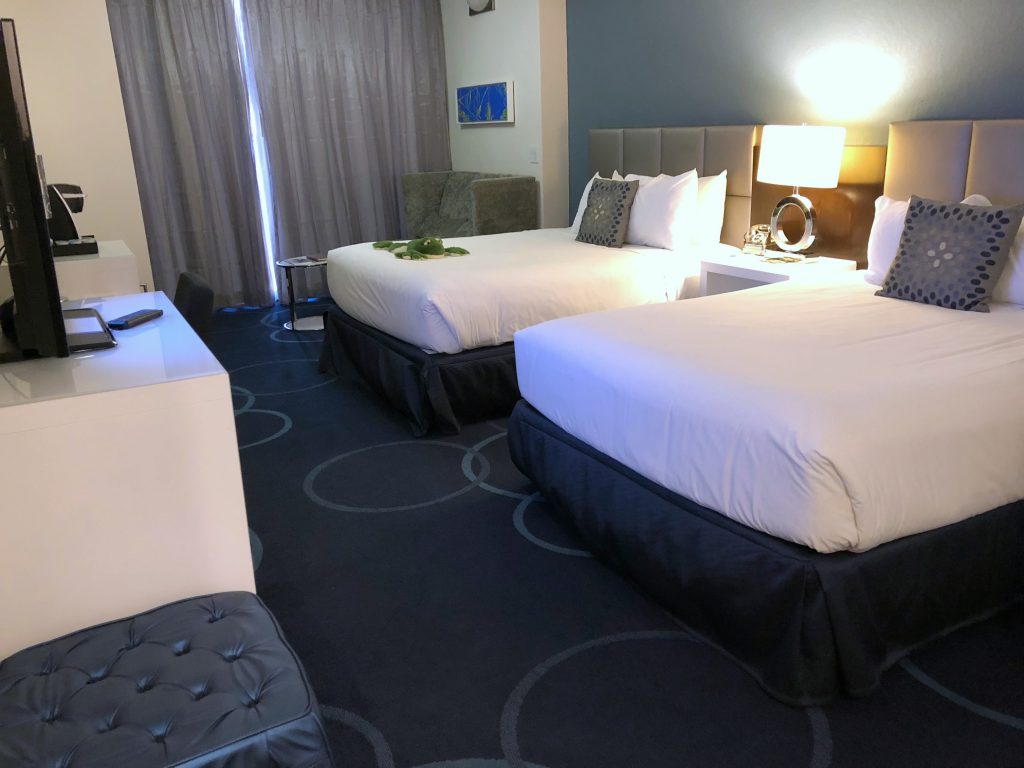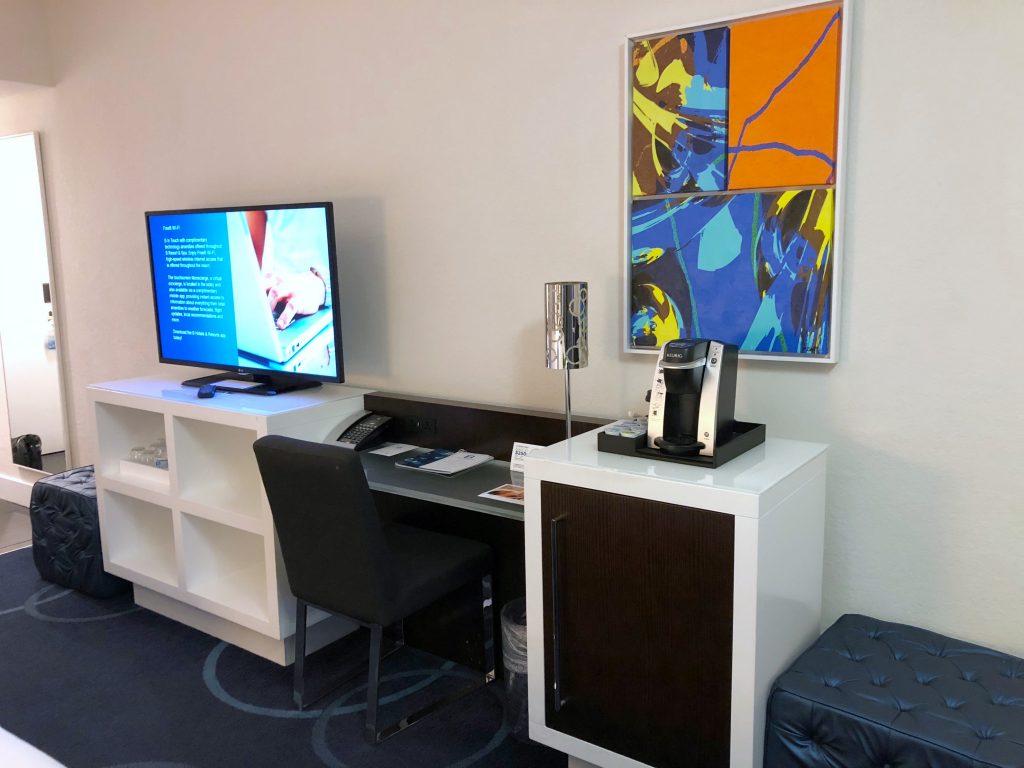 1. The Rooms – I loved how modern and funky they were.  They were very clean and inviting when we walked in and the view was incredible.  The beds were so comfortable that it did not take long at all to fall asleep when we did go to bed and I slept very well through the the night.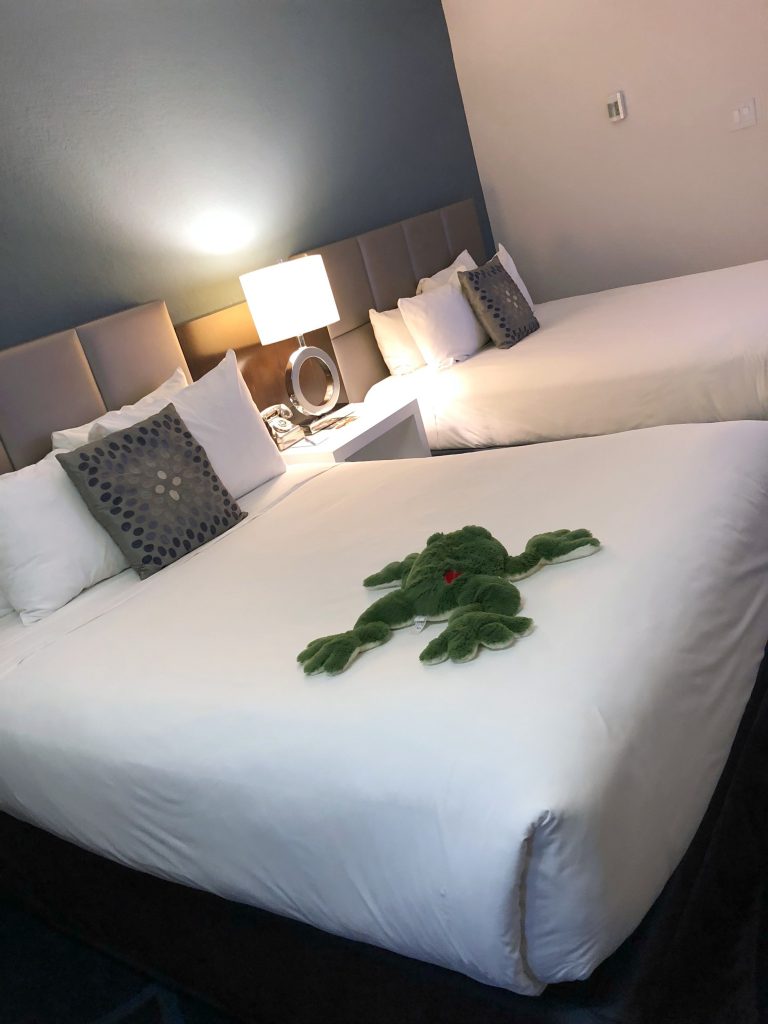 There was an adorable frog named Benson on the bed and I learned that he's part of their B Humane initiative. They implement operating procedures to minimize the the impact on protected animals native to the area so every room has has an adorable plush Benson that you can purchase and the proceeds go to support the preservation of this protected species!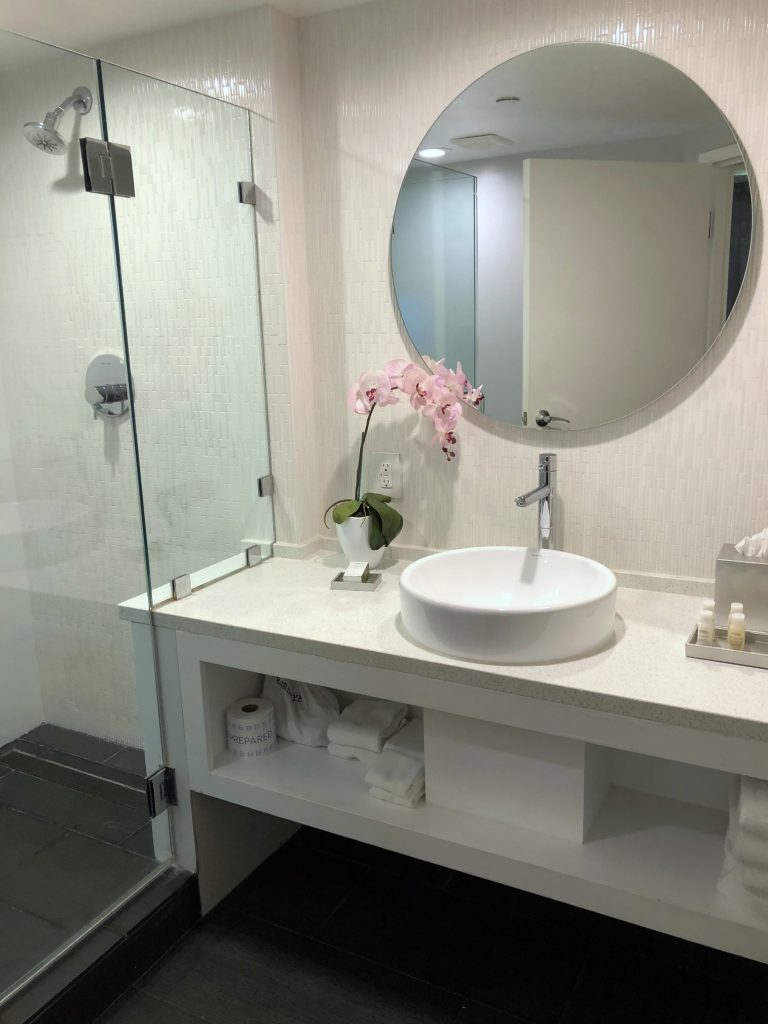 2. The Bathrooms – Okay, so this is part of the room – but it totally deserves it's own point.  It was very spacious and I love love loved the shower.  I don't drink coffee. For me it's a really good shower that wakes me up in the morning. The pressure from the shower head was perfect and the towels were soft.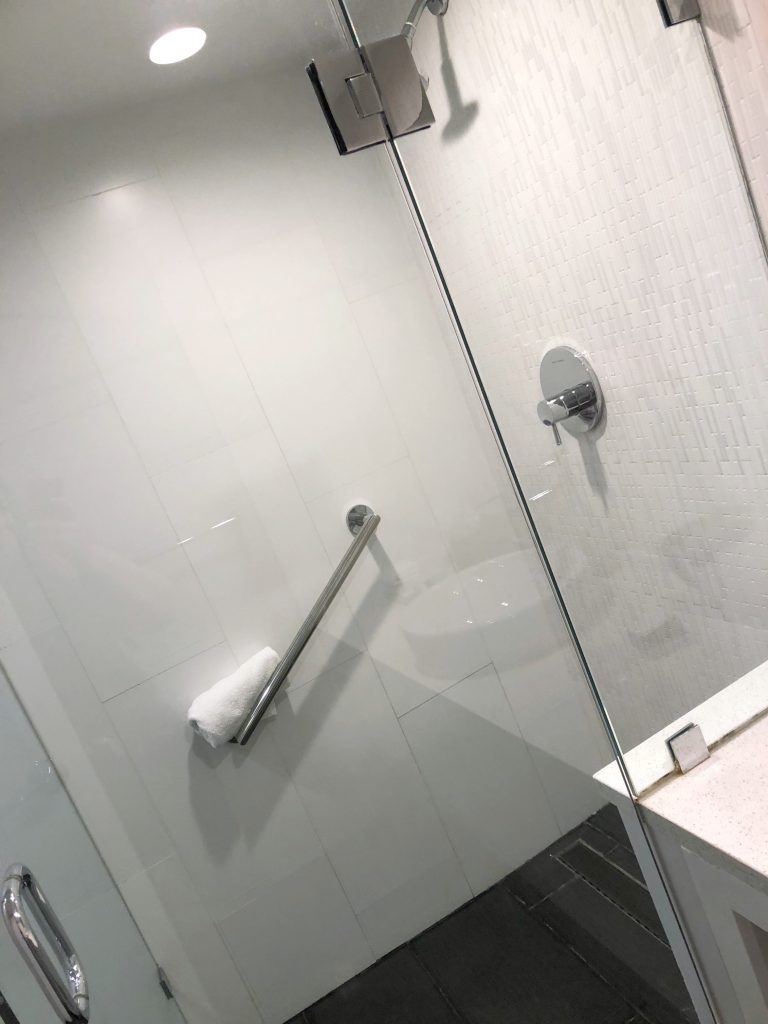 Even the toilet paper needs mentioning. It was super soft!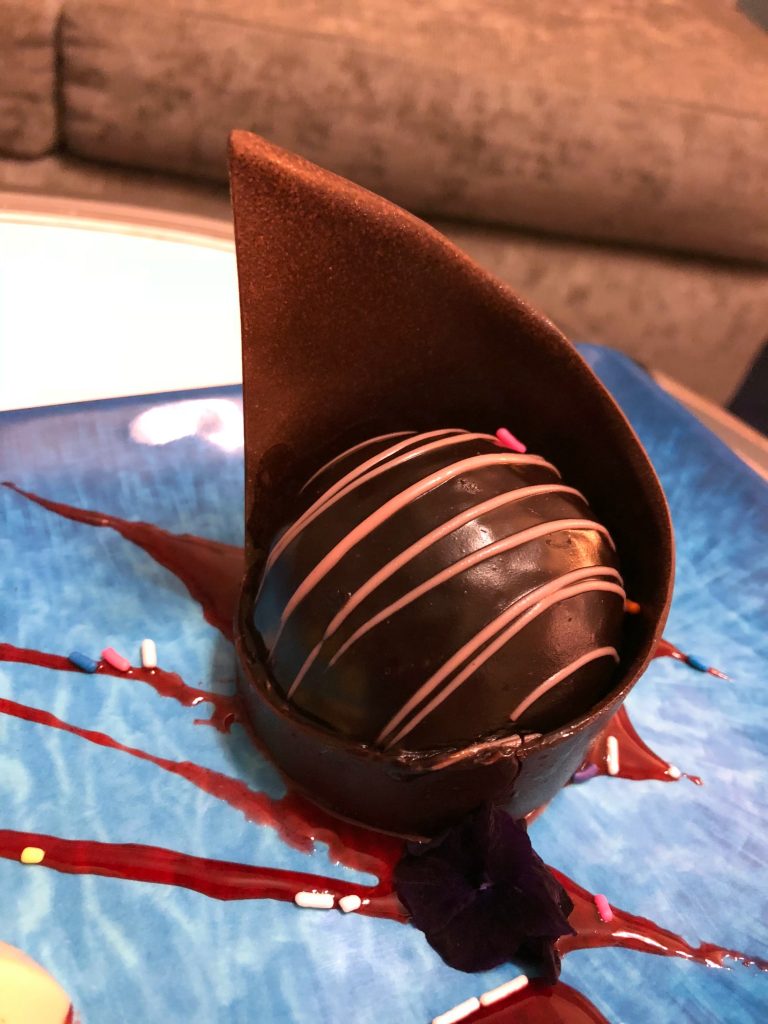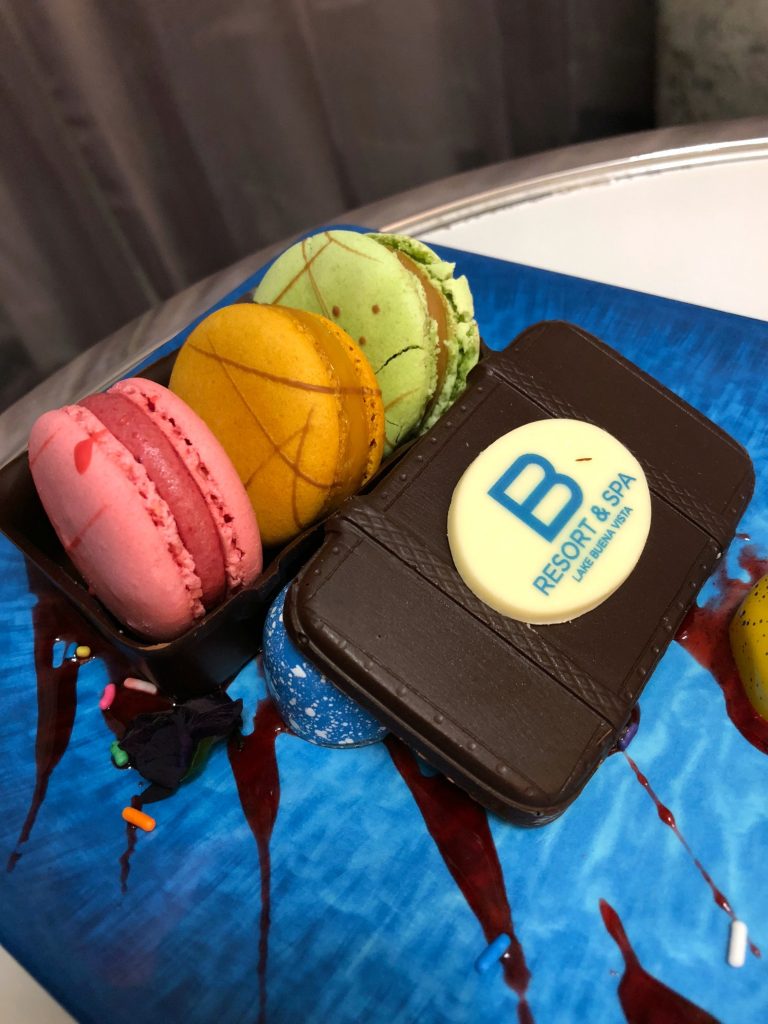 3. In Room Dining – When on vacation the ability to have food sent to your room is so much fun. It really is part of the experience. My dad and I enjoyed dessert as we watched television before bed.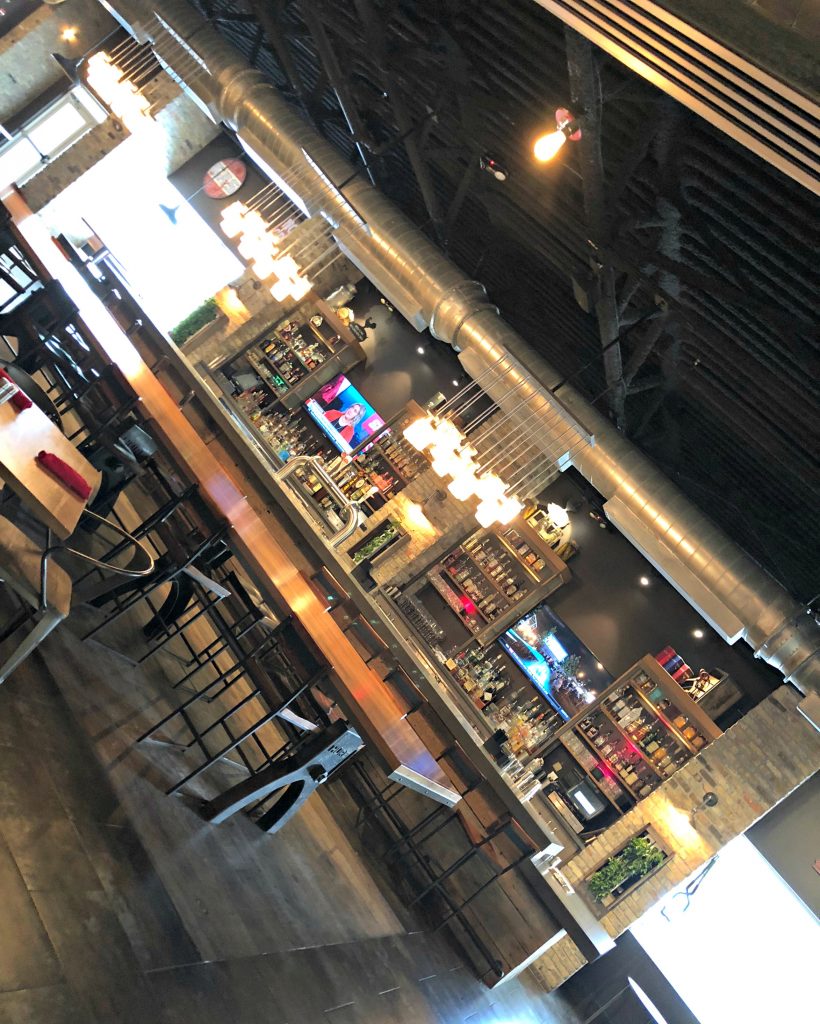 4. The Food – Since I brought up food there are so many delicious choices. The American Kitchen Bar & Grill is traditional American cuisine that's locally sourced from Florida farmers.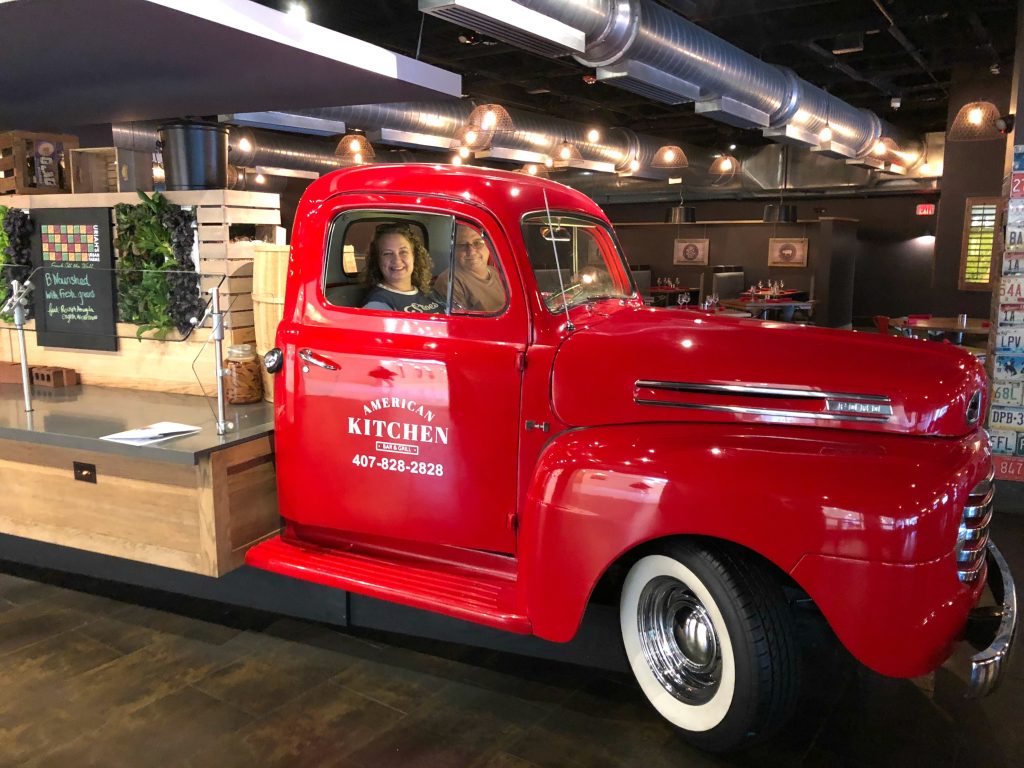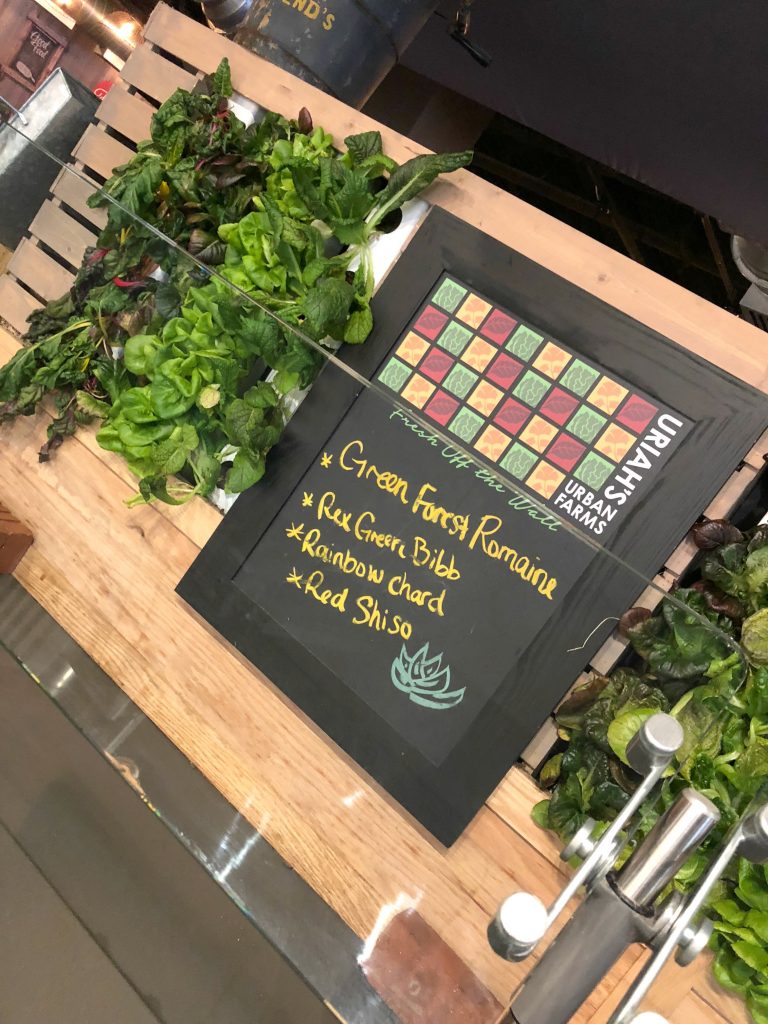 My dad loved the red pick up truck. Turns out this is a working truck. They actually drove it in. And yes, those are herbs growing in the back of it.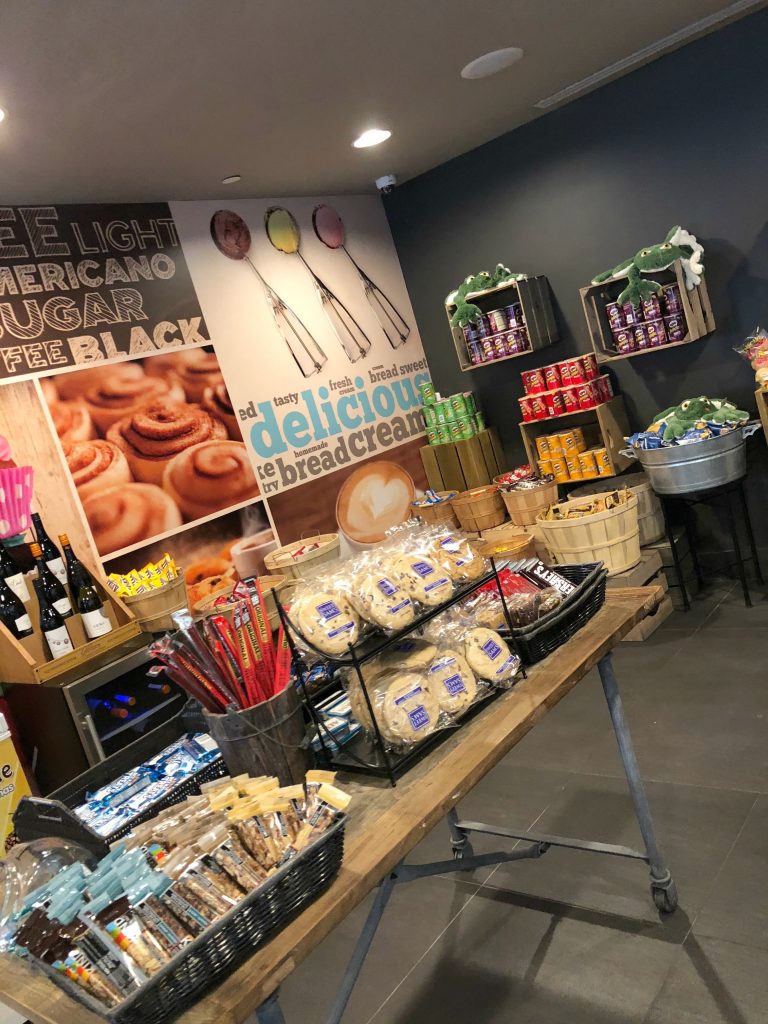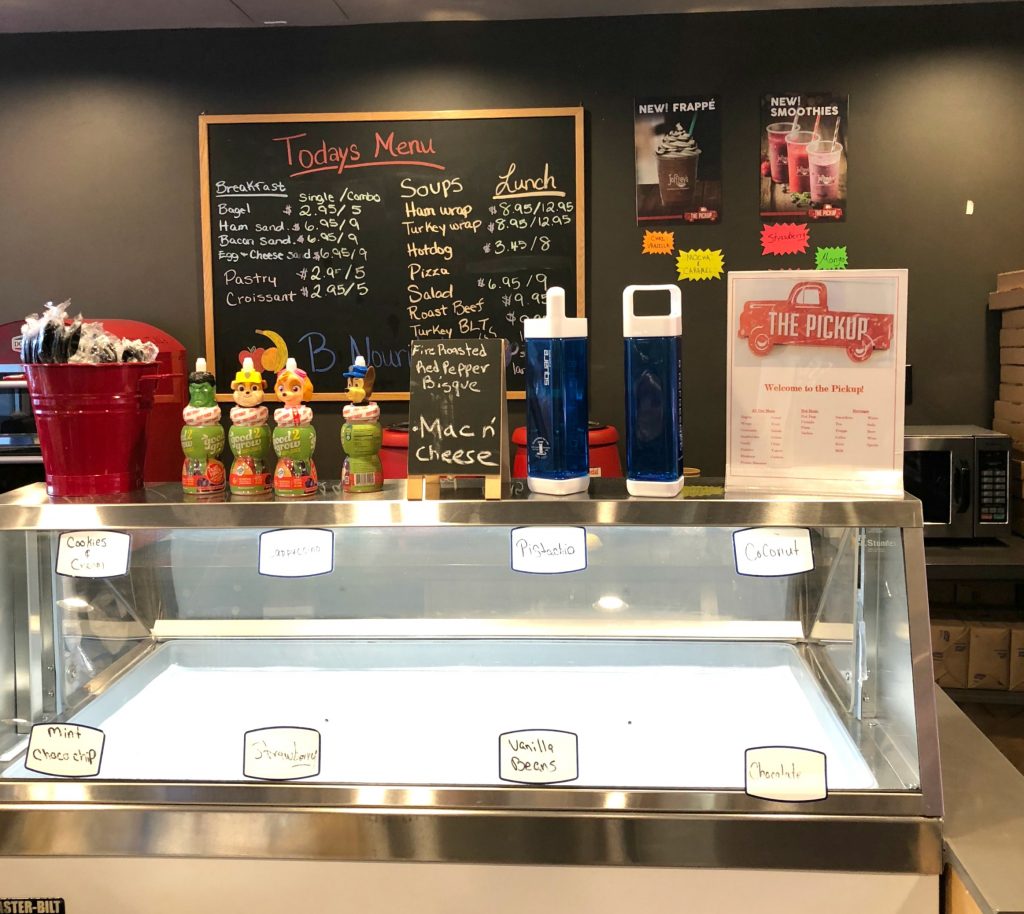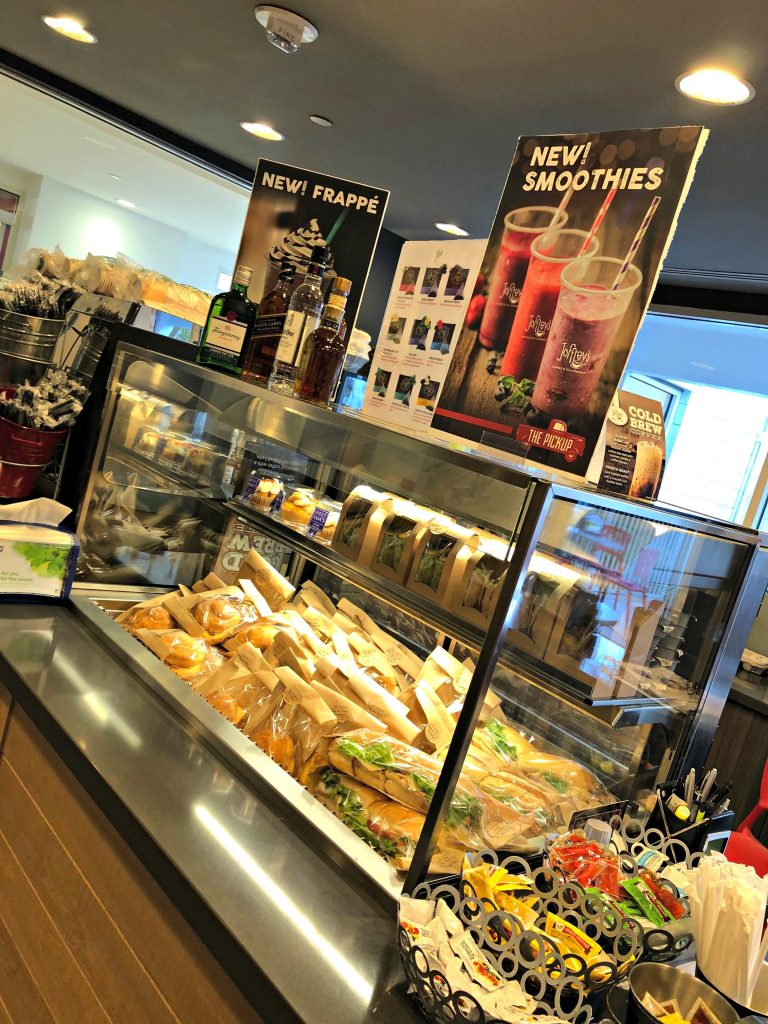 They also have the Pick-Up.  They serve Joffrey's coffee and more!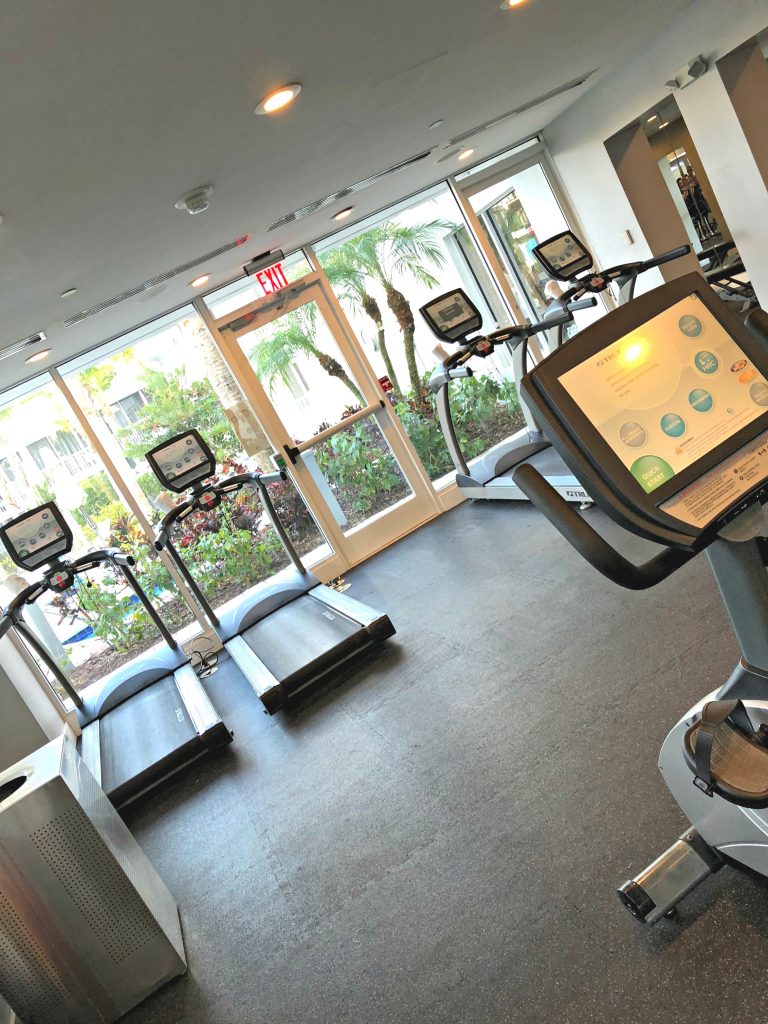 5. The Fitness Center had so many options available so you don't have to give up your daily exercise routine while away on vacation.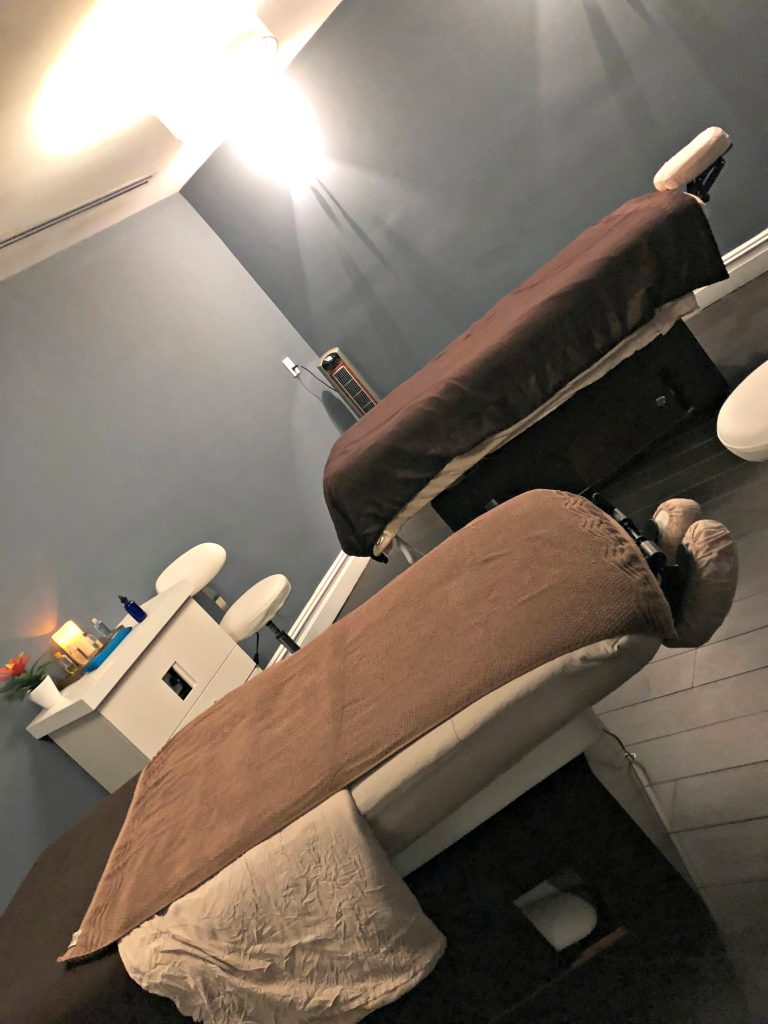 6. The Aveda Spa is like a vacation within the vacation. They could do pedicures and massages. I was thinking how amazing it would be to have your wedding there. You could totally get ready before the ceremony.  My favorite part? In the massage room there were robe warmers on the wall so your robe was warm when you put it on after the massage!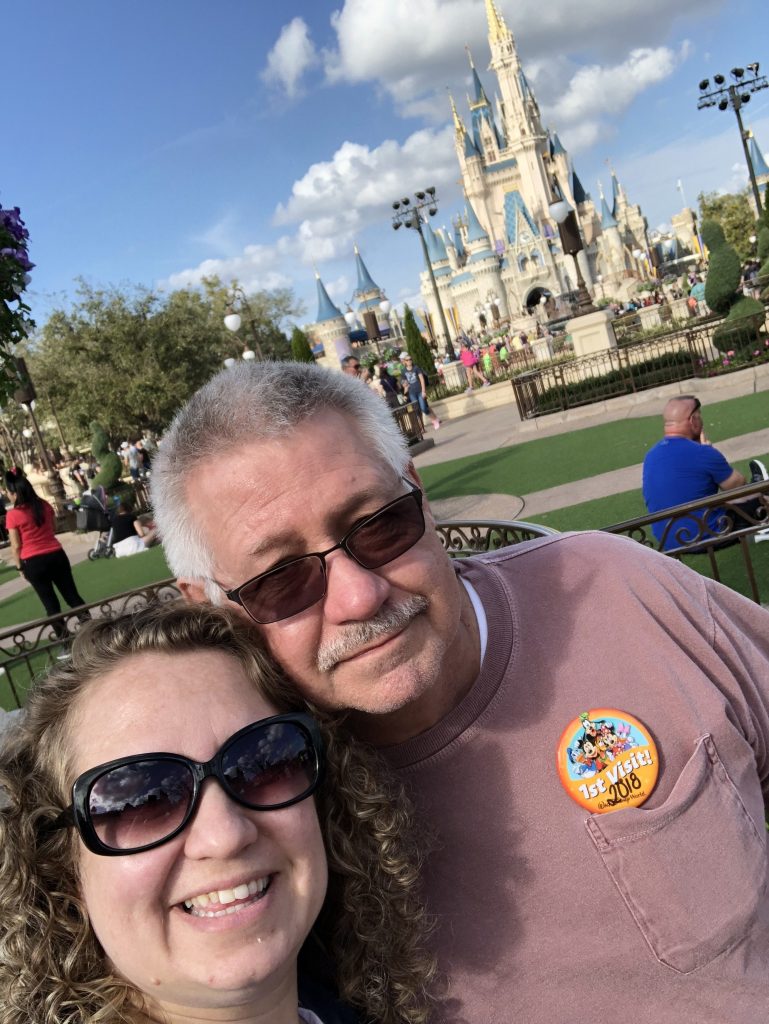 7. Shuttles to Disney – I'm sure there are other reasons that people come to Orlando besides going to the theme parks. I'm not quite sure what those reasons are, but I'm sure they exist. My Dad and I were going because we were headed to the Magic Kingdom.
They had a bench right out front that made it so simple to pick up a bus that dropped us right at the entrance of the park. It was just as easy to take the shuttle back.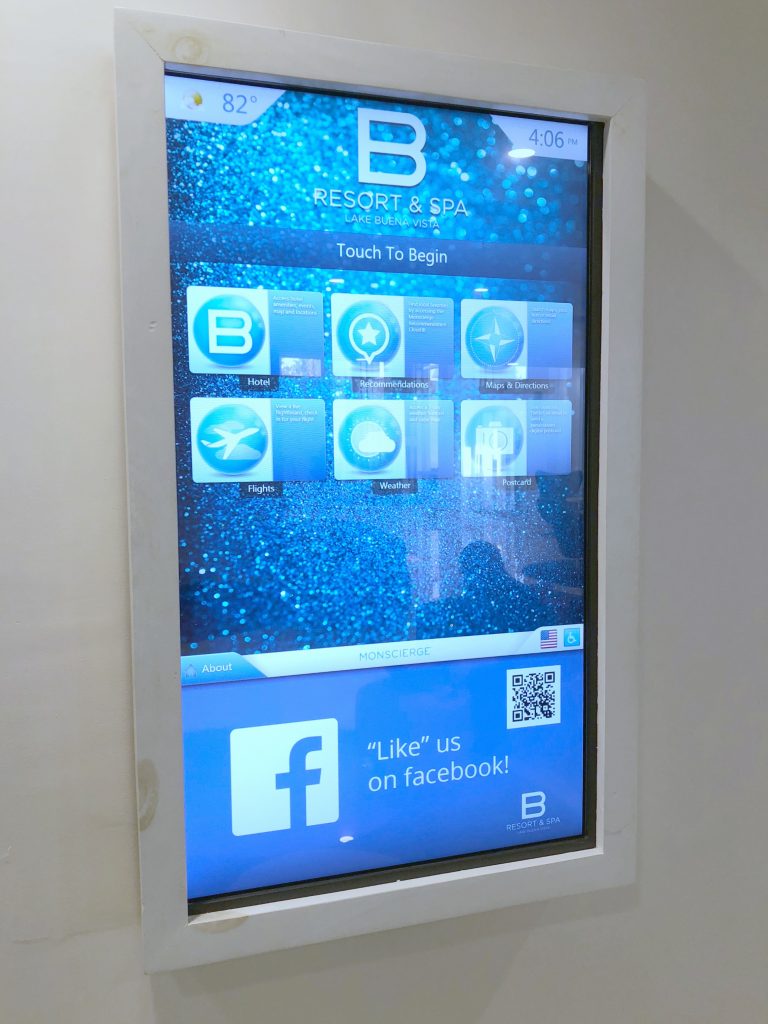 8. Monscierge – We live in a digital age so this is pretty sweet. It's like a digital concierge and destination guide. You can find things to do simply by swiping.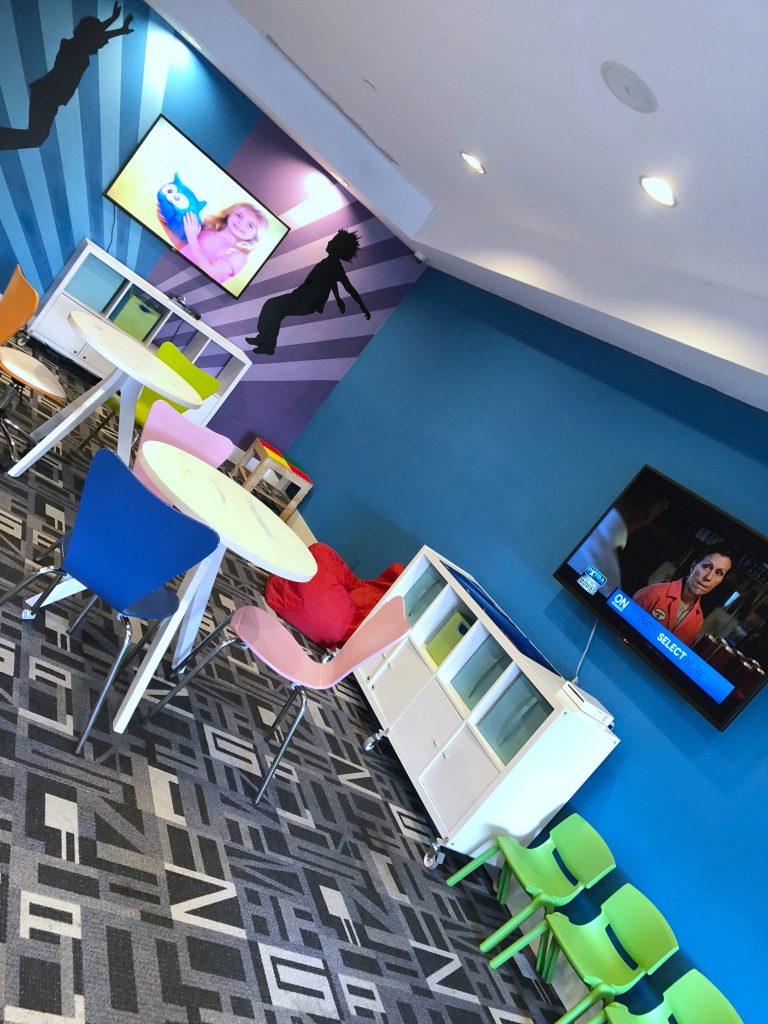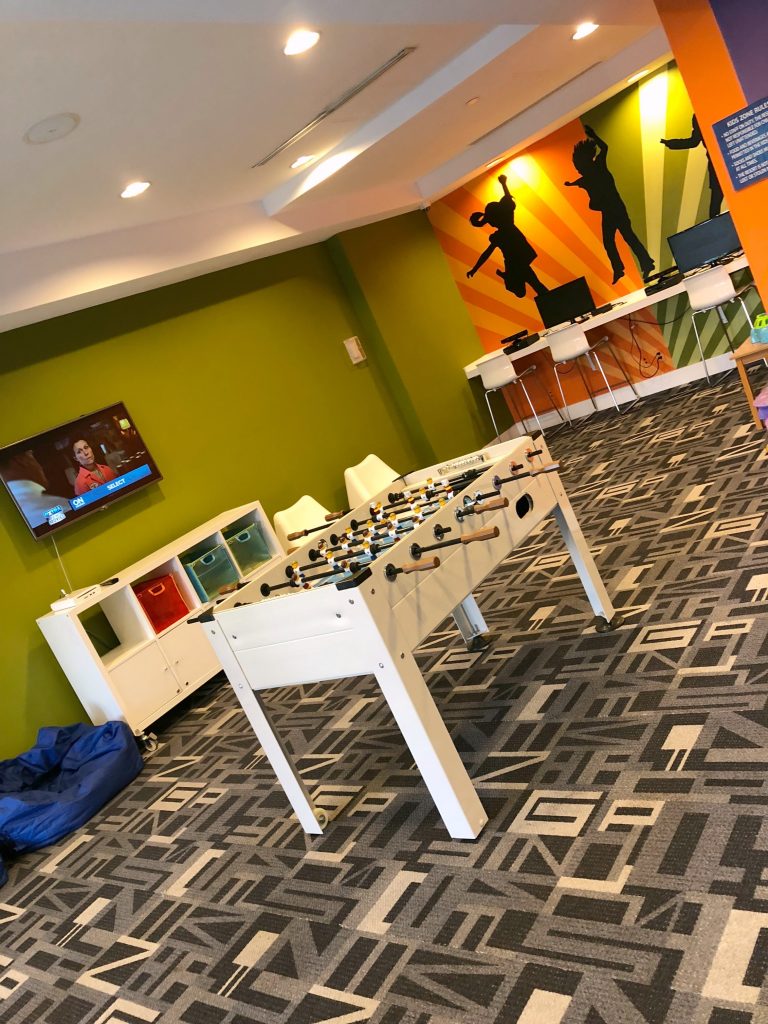 9. Kids Center – This place was created with kids in mind. They have games (tables and video games), movies, and more. It's a very cool place for kids and even their parents to just hang out.
10. The Elevator Ride – They have several elevators that take you to your floor, but there is one elevator that comes with a "spectacular view". At least that's how the front desk agent described it. I think he hit the nail on the head. Needless to say it was the only elevator we took the whole time we were there.
My dad is already planning our next visit to Orlando and we definitely plan on staying at B Resort & Spa!
Connect with them: