Advice on Motherhood and Balance with Fergie
#Fergie #AMAs #ABCTVEvent #RockinEve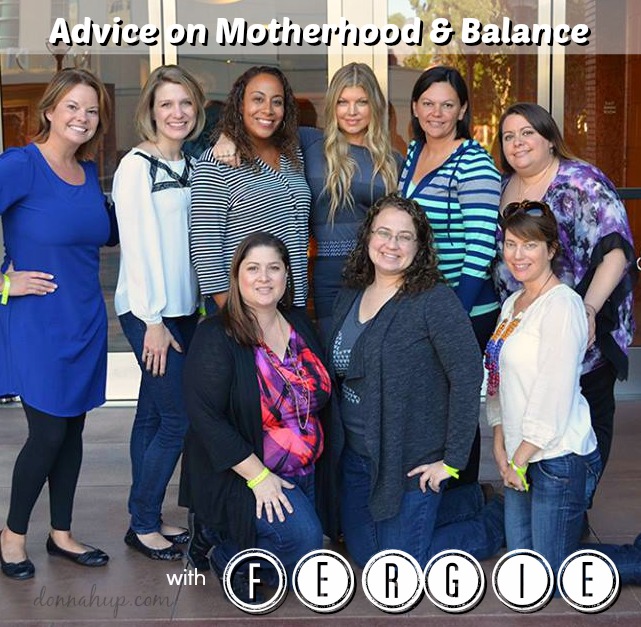 While I was in Los Angeles a few weeks ago we had a chance to sit down with Fergie! I have to admit I was really excited about this interview. I mean it's Fergie!! We were going to sit down with her and talk about her new song L.A. Love (la la), the AMA's and New Years Rocking Eve. We did talk about those things but also walked out with advice on motherhood and balance. It was a great interview and I only wish we could have spent more time with her.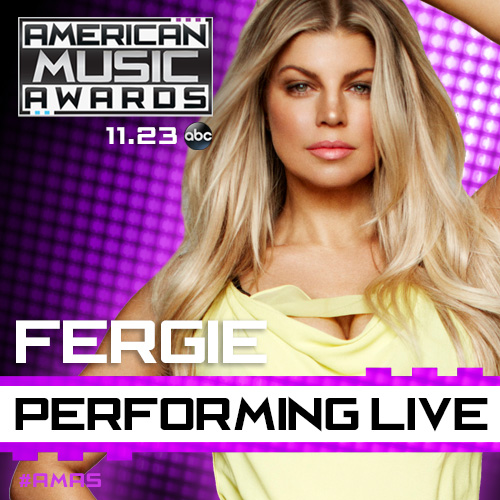 First off, make sure to check out the AMA's LIVE on SUNDAY 8|7c on ABC. Fergie will be performing L.A. Love (la la) live.
We asked her about her inspiration in writing L.A. Love (la la) – what was that inspiration and how did she come up with the name? She had shared she was spending a lot of time at home after only having a baby 14 months ago. She had been writing and listening to music while at home. With all the music that LA artists were producing she found it inspiring because she is an LA girl and felt she "must be a part of that." She headed in the studio with DJ Mustard to listen to different tracks.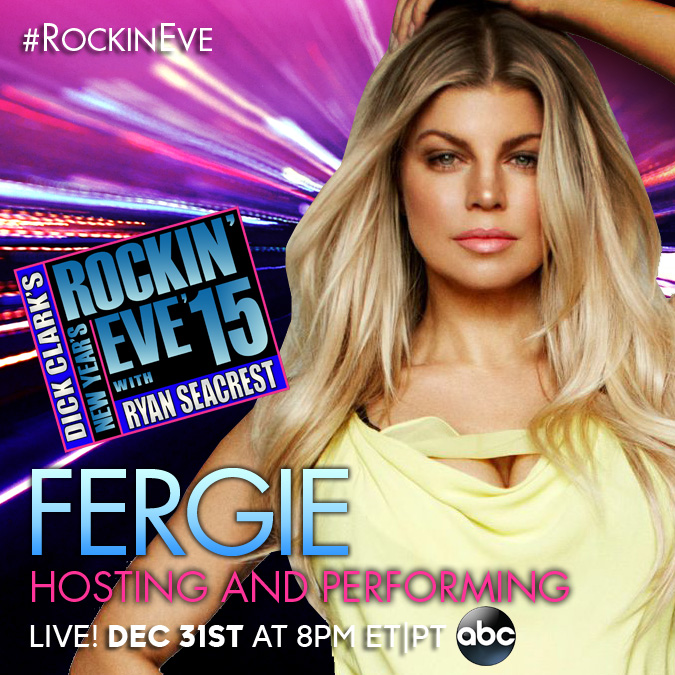 There was one he played that she just "vibed" on and started with "uh tell em where I'm from" and it grew from there. She was really motivated from just free styling. As she was rapping she wanted a hook that was light so the song wasn't all hard and that is where she brought in the la la la la la. It also gave her an international feel as she played with it. This song was originally about the pride and love she had for LA but it transformed into a universal moment for her. It was her call out to the world "It's your girl, Fergie, I'm back" She explains it as "a love letter from me to the world"
Another exciting date on Fergie's calendar is that she is hosting and performing at the New Year's Rocking Christmas Eve on Dick Clark's New Year's Rockin' Eve with Ryan Seacrest 2014, on TUESDAY, DECEMBER 31 (10:00-11:00 p.m., ET)
She told us that she is excited to perform and it's a really big deal coming back and hitting the stage.
With everything going on in her life (baby, husband, AMAs, NYRE, new music, life, and more) I can't imagine how she balances it all. I guess I wasn't the only one thinking along those lines because others had questions for her too. We wondered how she was able to balance everything.
She did tell us that it was a constant challenge and that is one reason she waited to put out music. She wanted to make sure she had structure. Spending time with her baby and learning how to be a mom and how that works was what she focused on first. She started with simplicity then slowly added things back in like workouts, writing, and everything else.
She believes "you can have it all just not all at once" and explained that "something has to give at a certain point" so you learn the art of give and take. She has learned to juggle husband time with family time, mom and son time, work, and life. She also stressed the importance of scheduling time just for yourself. She reads Woman's Wear Daily every morning as part of her me time and shared that it actually inspires her in her work when she writes and in the fashion world.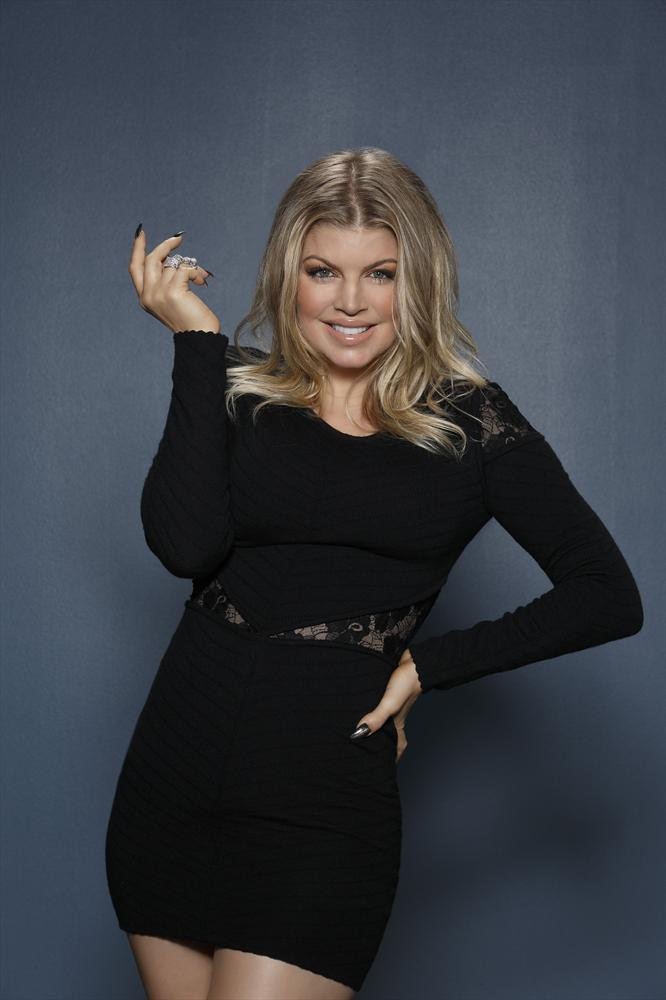 One of my favorite parts of the interview was when she sang to us. She was sharing how her and her hubby, Josh Duhamel, make up lullabies to sing to their son then asks, "Want to hear it?" Of course we did! Fergie sang to us!! I would love to share the audio but wouldn't want to ruin it if they came out with a kids album down the road 😉
Speaking of music and lyrics we wondered if being a mom changed her music selection or the choices in the songs she wrote. She shared that it had some what. On one hand she just wants to write lyrics all day about her son and how much she loves him and then there are other times she doesn't thing about him when writing lyrics. The thought has crossed her mind that one day he'll hear her music and hear his mom saying certain lyrics but that's a challenge she hasn't worked out yet. She knows she won't be the most conservative mom out there but really wants to teach him to be kind and not to be spoiled. That's her version of how to be a good mom and she's still working it all out.
It was very evident through the whole conversation that she loved her son and really loved talking about him. We asked her if there was anything that surprised her about being a mom – cliche or otherwise.
She said in a high society voice, "You'll never feel a love like this, the love of your life " then laughed and said, "it's true!" She likes to tell her husband she has a "man on the side". She also shared how mommy time was very important and she takes it very seriously. If that time gets cut she feels it and she didn't know that was going to affect her so much.
The conversation ended with her giving us tips to juggle everything. She loves iCal and has a joint calendar with her husband and uses different colors for work, family time, etc. She reminded us that nothing is perfect we just have to try our best which is really all we can do.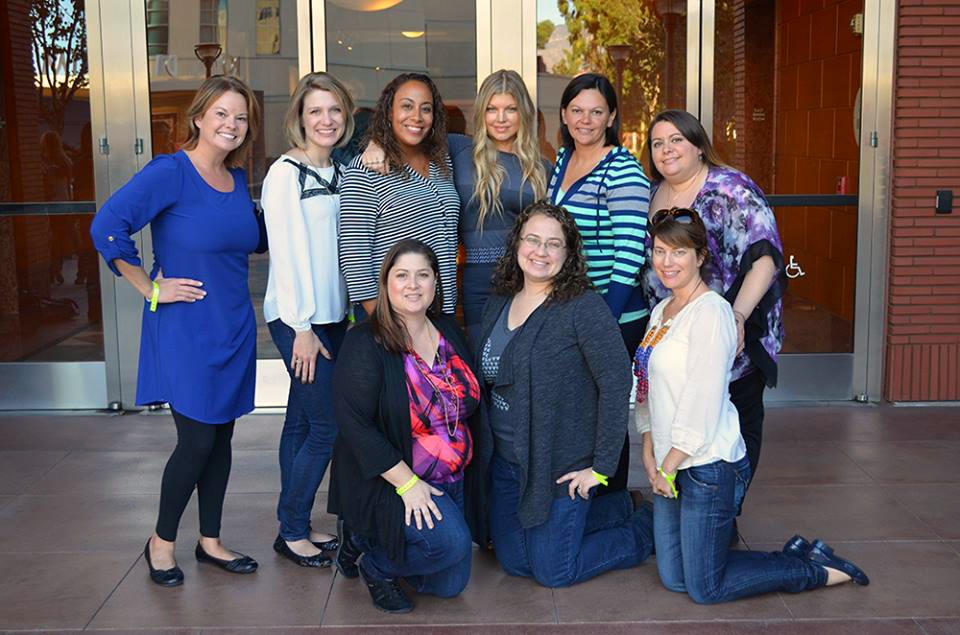 **updated 12/16/14**
FERGIE posts for New Year's Eve! Here are two ideo clips of her talking about co-hosting and performing on Dick Clark's New Years Rockin' Eve!
Connect with Fergie: