Marvel Universe Live
A Fun Family Experience #MUL
My family had the opportunity to go see Marvel Universe Live and it was FANTASTIC!!
We attended the VIP party first for all sorts of fun. We were also able to meet the performers. We made super hero shields with Wolverine!!! He shared with us how hard he trains for the show.
We got to talk to Loki and he led the kids in a real super hero boot camp training!!
We also got to meet Spiderman who showed Jayden a few moves! Jayden told me it was probably one of the best nights he has ever had in his life. He met spiderman before and then Spidey pointed to him at the end of the show. It was a really BIG deal!
Jayden and Logan were also interviewed by a news station in Orlando about the show. Again, they thought it was a really BIG deal! 🙂
We even got to dress up as Marvel characters and take selfies. Lily loved being Hulk smash!! They fed us and gave us such a generous swag bag!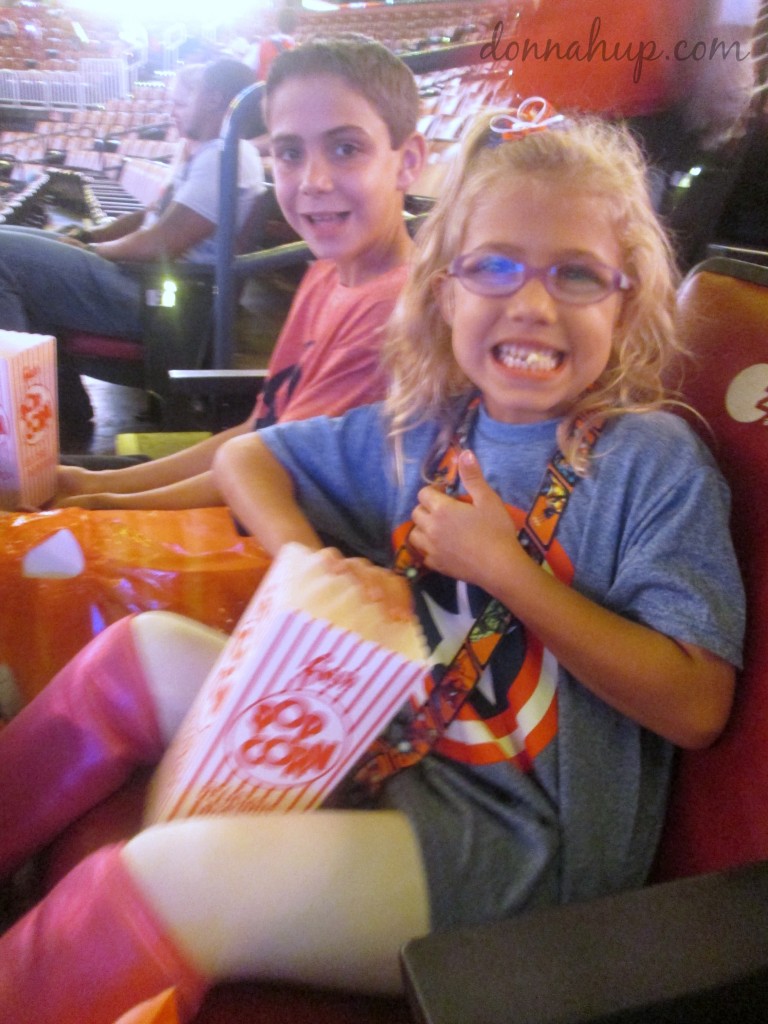 The show was phenominal!!! The skills of all the characters are no joke. There were motorcycles jumping and flipping, superheroes flying through the air ,fires, gun shots and special effects that will blow you away! Non stop action the whole time. So many of our favorite characters were there–Captain America, Black Widow, Hulk, Iron Man, Thor, Spiderman, Green Goblin, and Loki are just a few of the names of those there. The kids were on the edge of their seats the entire time and did not want it to end. Lily woke up this morning begging to go back again today. It was so awesome to get to see all of our favorite super heroes in person. My husband aka my oldest child was blown away as well! Great job, Marvel Universe Live – fantastic show!! This show is for everyone – young or old, girl or boy-I highly recommend checking it out. I can't wait to see whats in store for next year!!
To find a show near you, check out their tour schedule.
Connect with them: