Adventure Kids at Coral Square Mall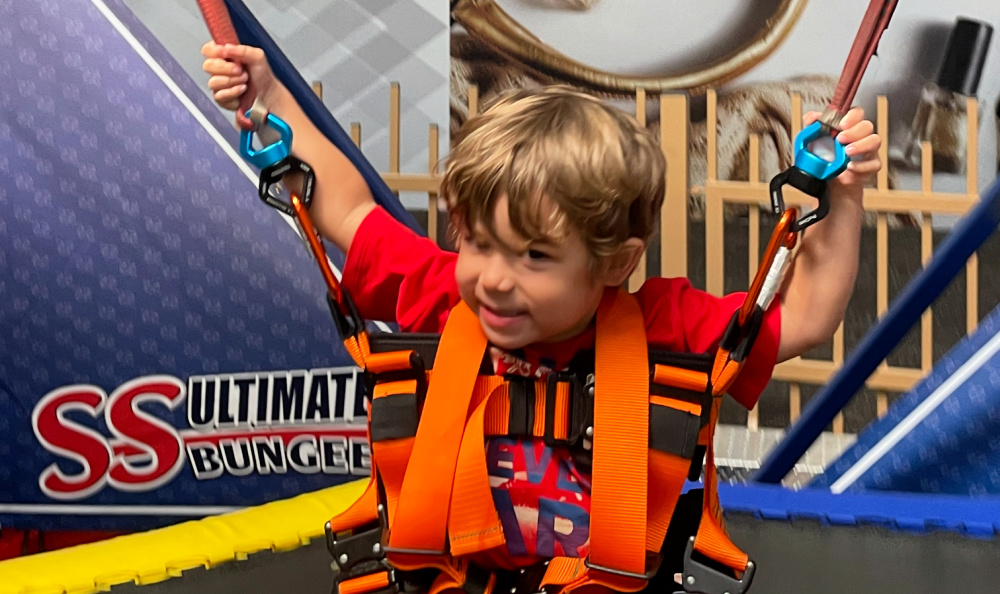 When I'm in south Florida, my nephew, Christian, and I love to find new adventures. He's almost 4 and he loves to be active. While we were in the Coral Square Mall in Coral Springs he saw a child jumping on the trampoline bungee and all he wanted to do was fly.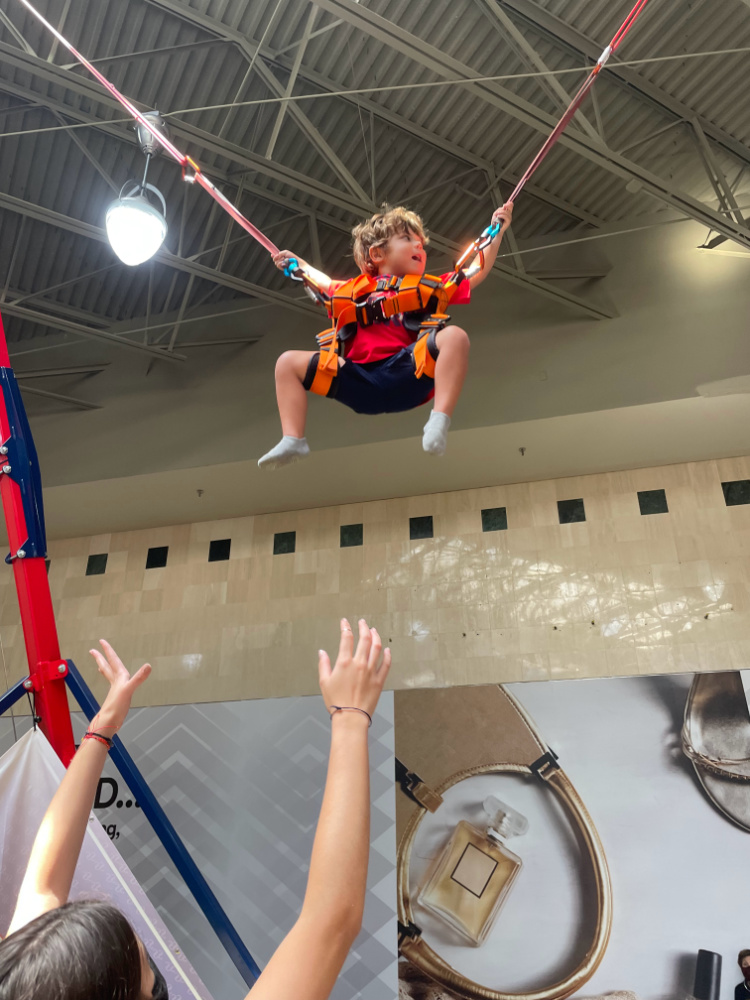 I'll be honest I was a little bit nervous at first, but the girl was great. She showed me all the safety features and she took great care of him.  And you have to watch this 30 second clip. Listen to those giggles! He absolutely loved it.
We actually went back another day and he went on the trampoline again.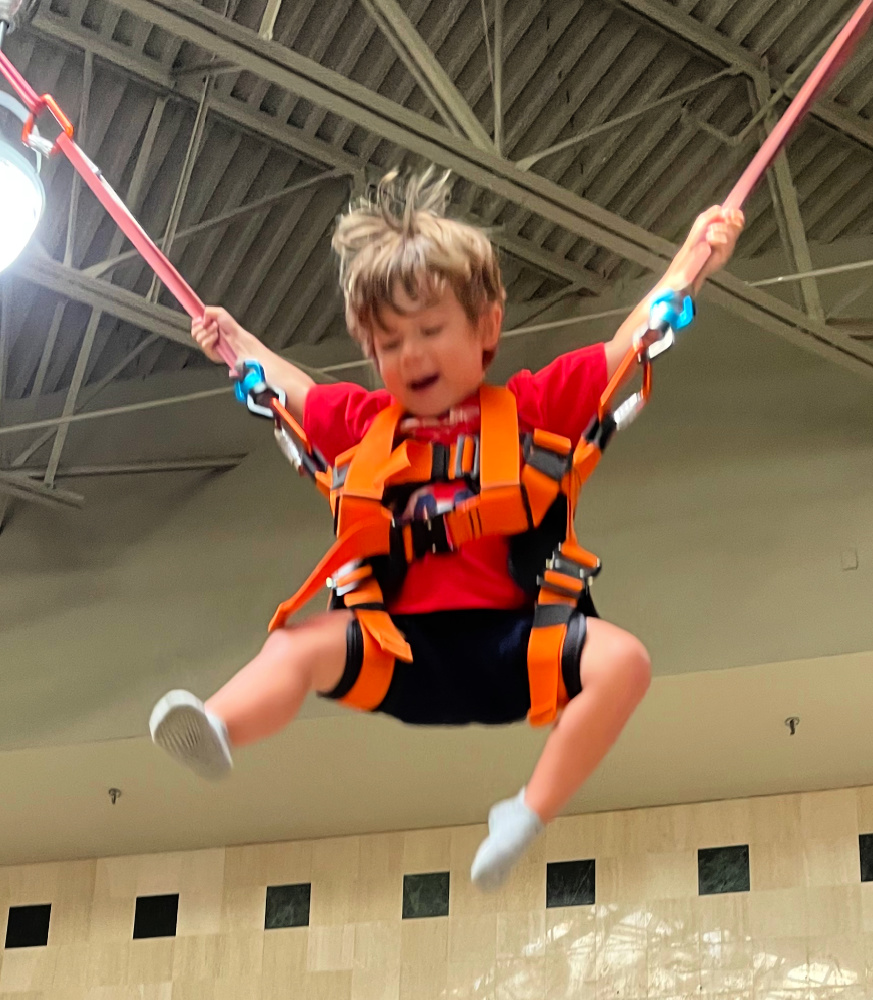 He had the time of his life!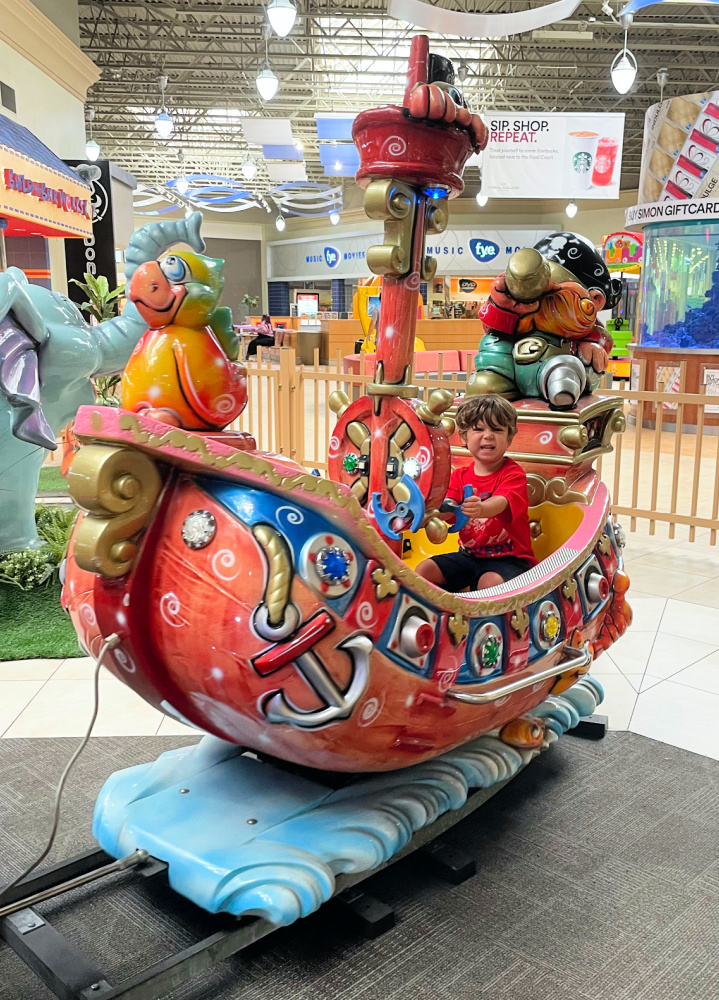 They also had a super cute train that he rode a few times. Both girls that were there were excellent with him. Their prices were super reasonable and they even have a loyalty card if you frequent them. It's definitely somewhere we'll visit when I'm down next time.
They have locations in the Coral Square Mall, the Miami International Mall, the Sawgrass Mills, and the Falls Mall.
Connect with them: