A Visit to SkyView Farms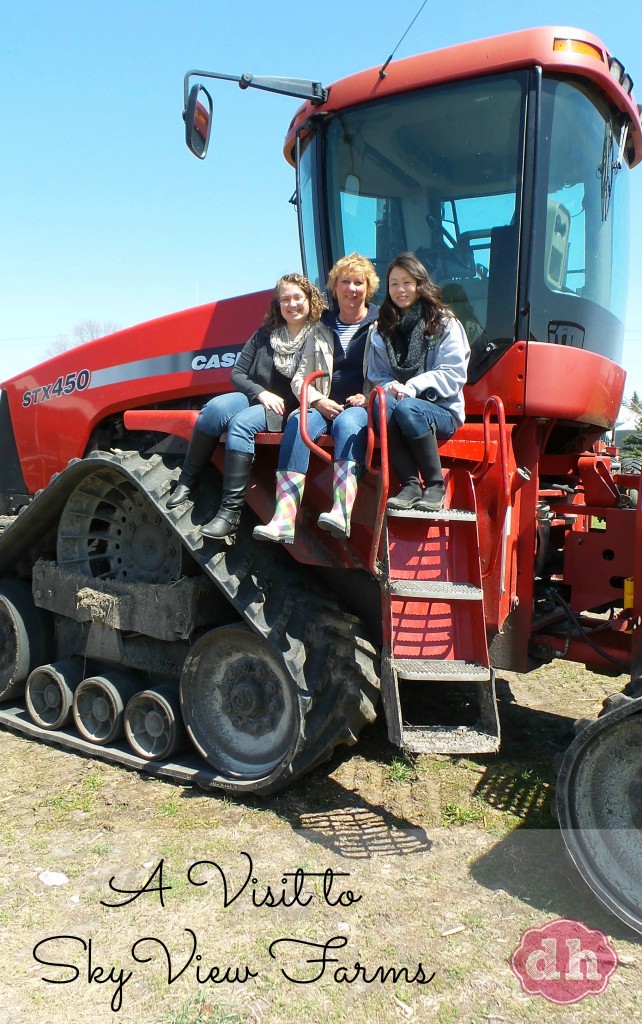 A lot of my friends here in Iowa are farmers. Their work both fascinates me and impresses me.  When my friend, Laura, invited me over to her farm I was super excited. I headed over to SkyView Farms with Jeni of JeniEats and Beth Ann of It's Just Life.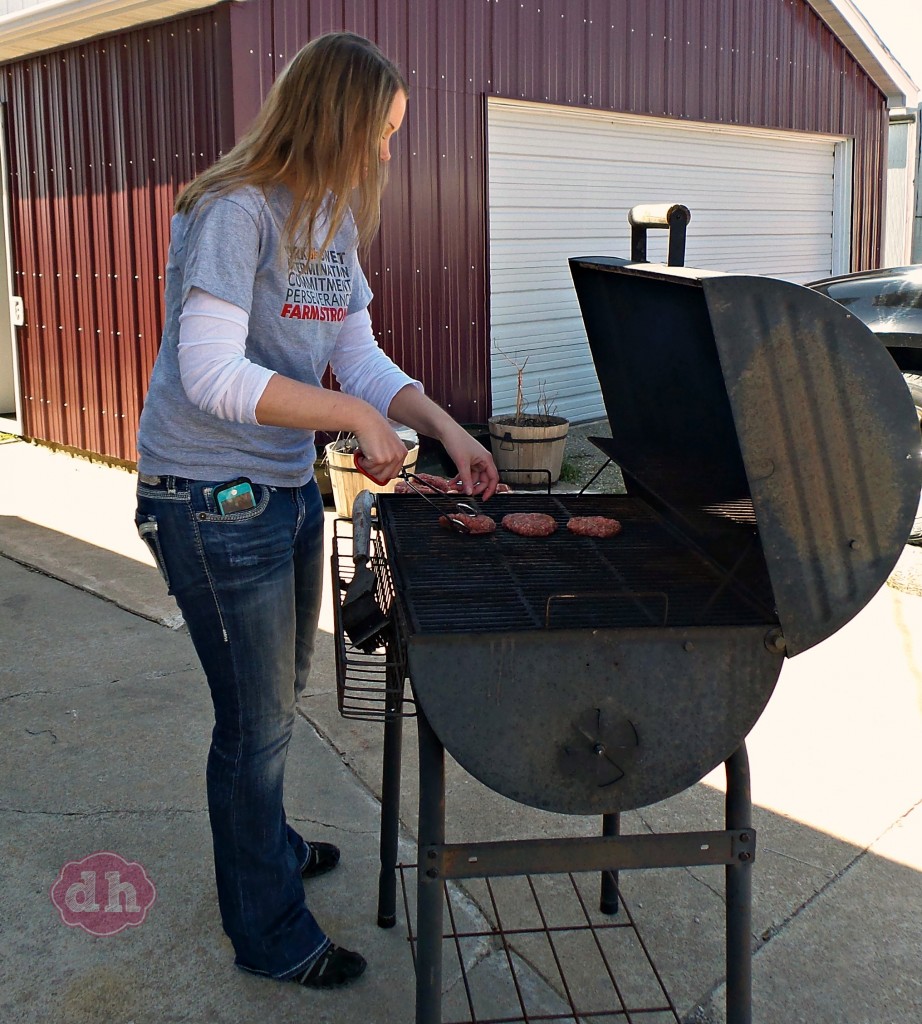 The day started with food which is always a great start. Laura made us hamburgers and steak featuring her farm raised beef.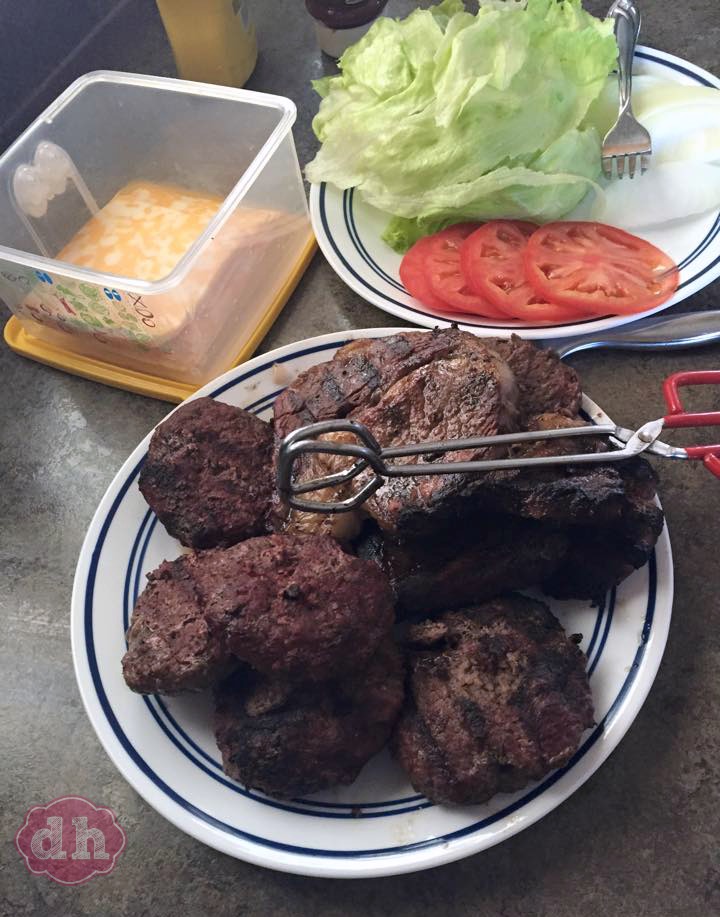 The burgers and steak were delicious!  I was even able to take home some t-bones and ground meat that my husband and I enjoyed this past week.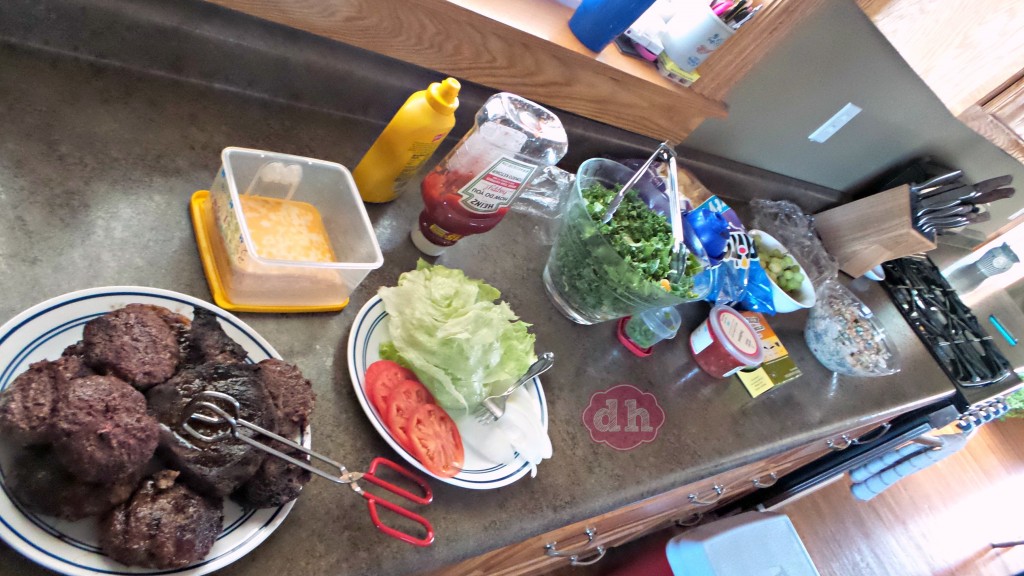 In addition to the beef we had a whole spread with salads, chips, dip and cheesy potatoes.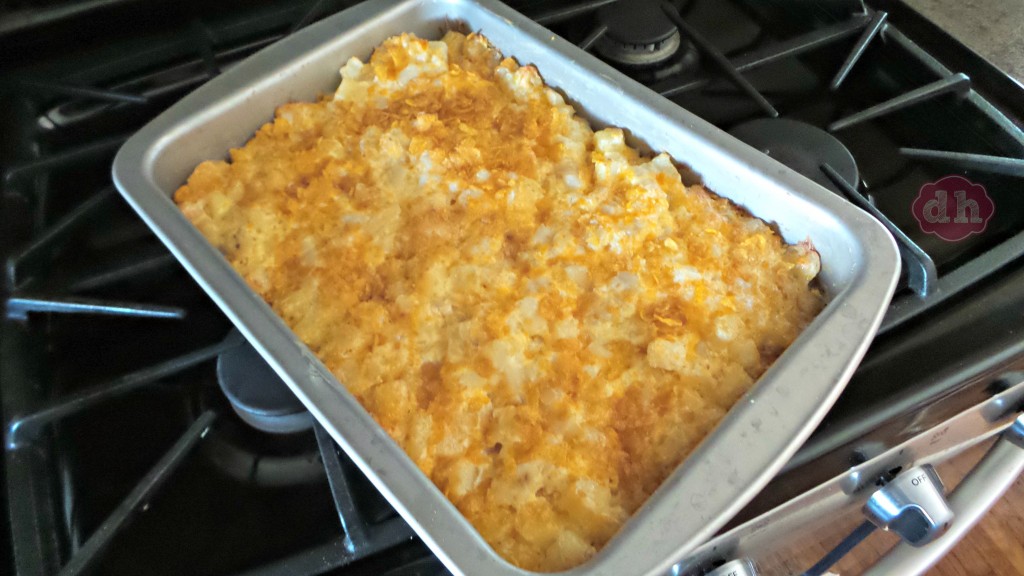 I've learned more than a few things up here in the midwest including what a "hot dish" is and no, it's not just a dish that is hot. A hot dish is a casserole and apparently I've been missing out on a tasty one.  In fact my friends were pretty surprised I had never had cheesy potatoes.  I can finally say that I have tried them and they're delicious!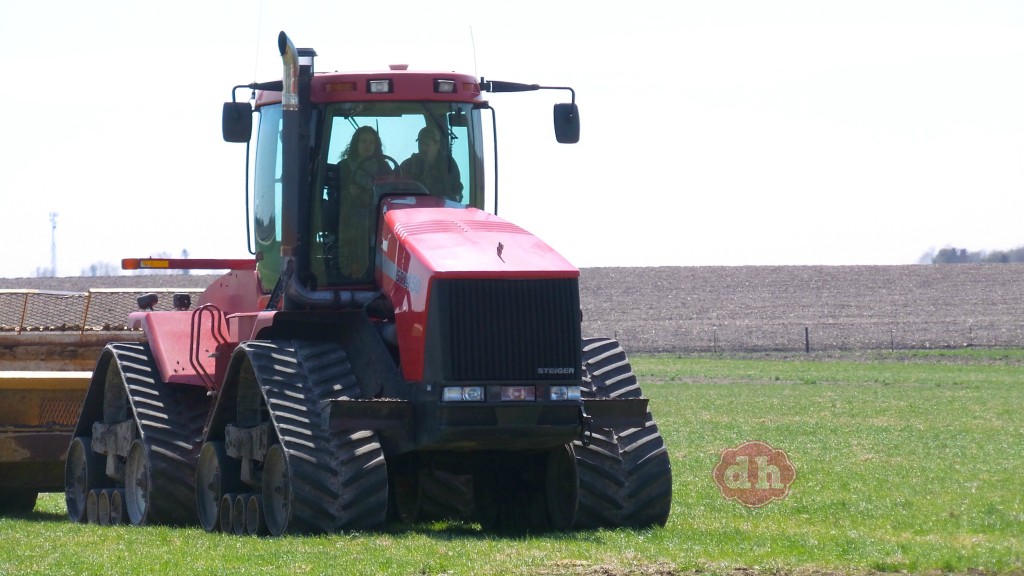 After lunch we headed out to the tractor for rides. I was pleasantly surprised when I actually got to drive it!  I was really impressed by all the electronics and GPS system it had.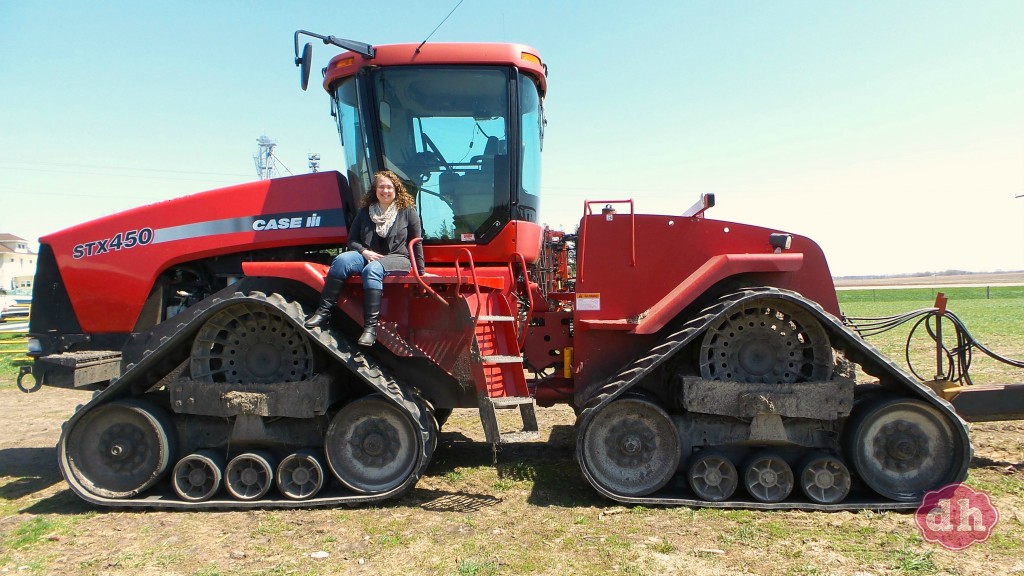 Check out how huge this tractor is!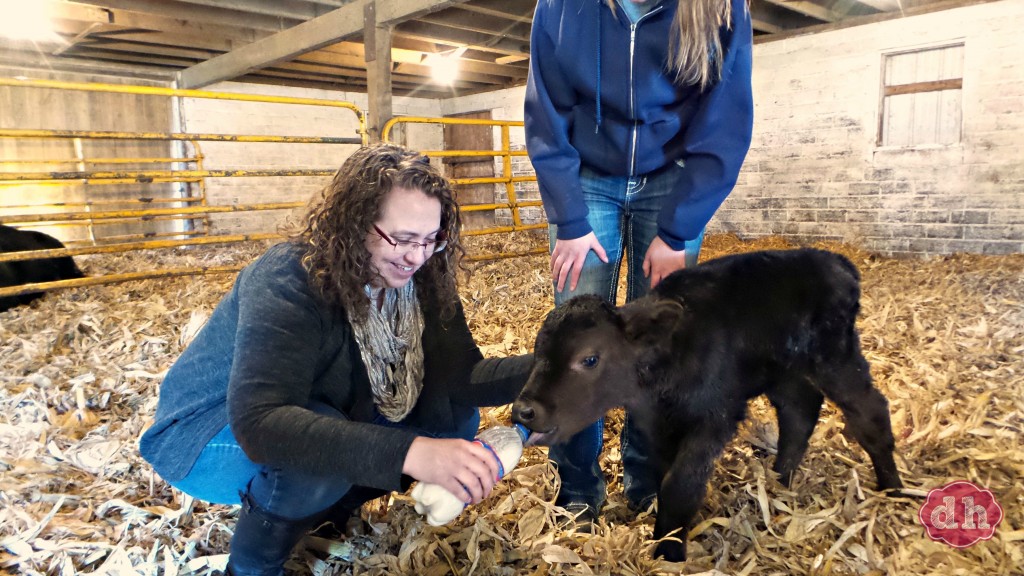 After tractor rides we headed out to see baby Lena. She's an adorable little calf that we got to bottle feed and then play with.
Isn't she cute?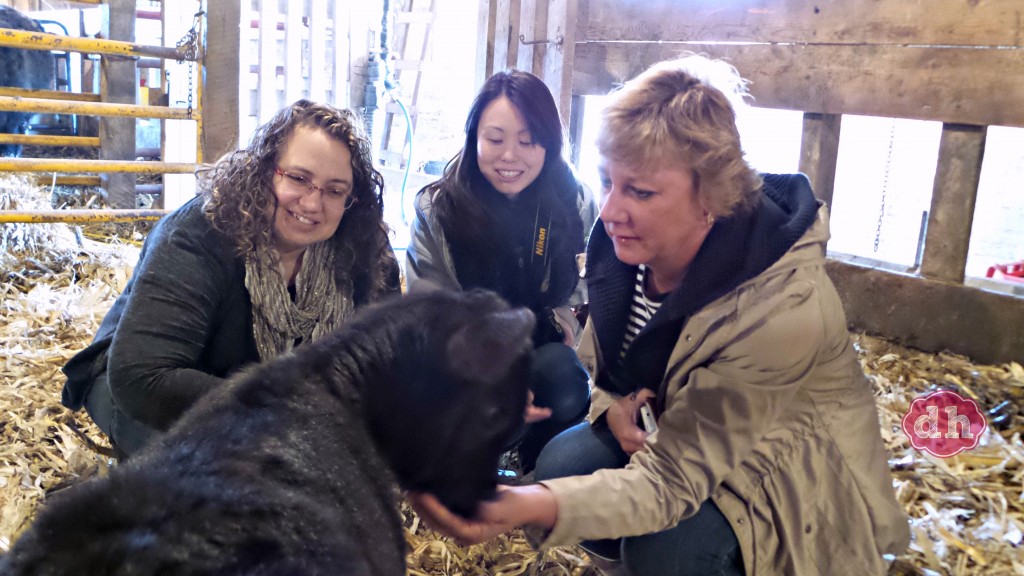 We had so much fun visiting with Lena.
As we toured the farm Laura taught us about the cows. Not only was she really knowledgable, but you could tell she really loved them.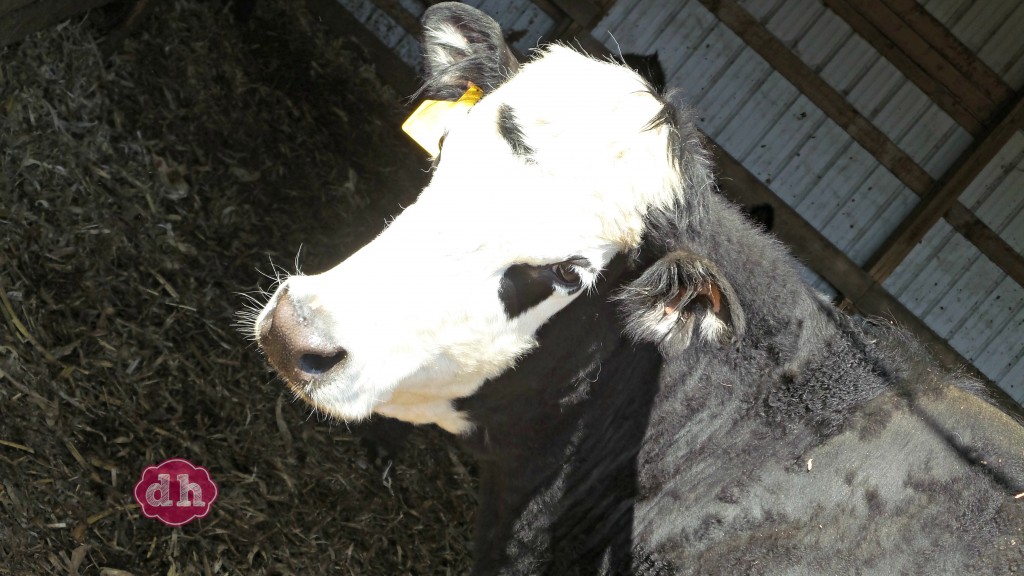 I had so much fun hanging out at SkyView Farms and learning more about cows. I also have a new favorite place to buy beef!
Have you had farm fresh beef?