3 Fun Facts I Learned Behind the Scenes with the
Creators of Walt Disney Shorts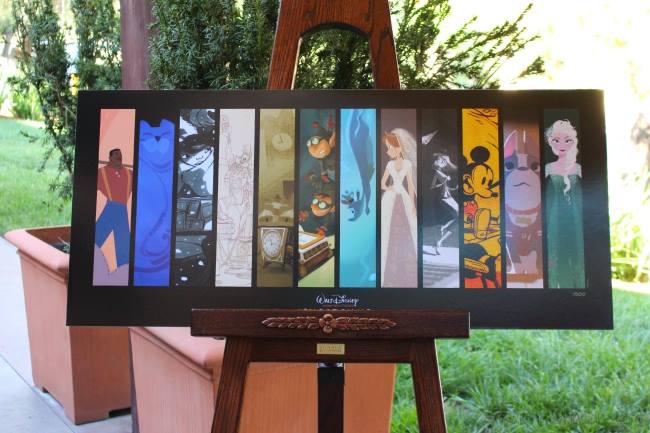 I love the little shorts that play before a feature in the theater. They're adorable little mini stories that usually last about 5 to 7 minutes.   Well, I'm excited to share with you that Walt Disney has actually put out a collection of 12 shorts onto DVD!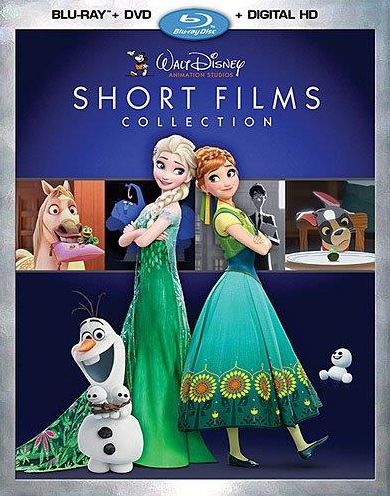 When I was in Anaheim for the D23 Expo I had a chance to sit down with some of the great minds behind the shorts.  I participated in a Q&A with Peter Del Vecho (Producer: Frozen Fever), Mark Henn (Director: John Henry), Dorothy McKim (Producer: Get a Horse, The Ballad of Nessie, Tick Tock Tale, and Prep & Landing: Operation Secret Santa), and Mike Gabriel (Director: Lorenzo)
1.  They like to draw themselves into the story.
When you watch the Directors Introductions on the DVD you'll learn that McKim is actually a Prep & Landing elf so we asked the others if they've ever made an appearance in a short of feature.  If you watch Oliver and Company, there's a scene where there's the Butler looking at a wrestling match on the TV.  One of those wrestlers is Mike Gabriel.  Mark Henn is a polyp with a mustache and glasses in the Little Mermaid.  Peter Del Vecho tangos across the dance floor in Princess and the Frog.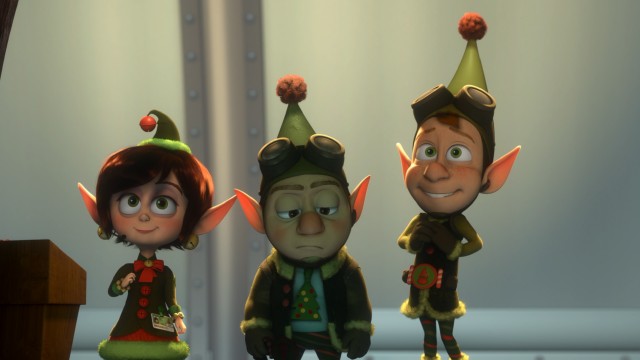 2. Get A Horse! is 100% Walt Disney.
Dorothy McKim decided to use Walt's voice in the creation of Get A Horse!  Once she was finished she screened it with John Lasseter (Chief Creative Officer: Disney Animation).  While he loved that she went with Walt's voice and was excited for the film he picked out one word – red – that was not in Walt's voice. Sure enough they did not have him saying the word red in any of their libraries. So they worked with a Sound Designer and he found an ER-EH-DE from Walt.  They took the 3 syllables and put them together. So now it's 100% Walt.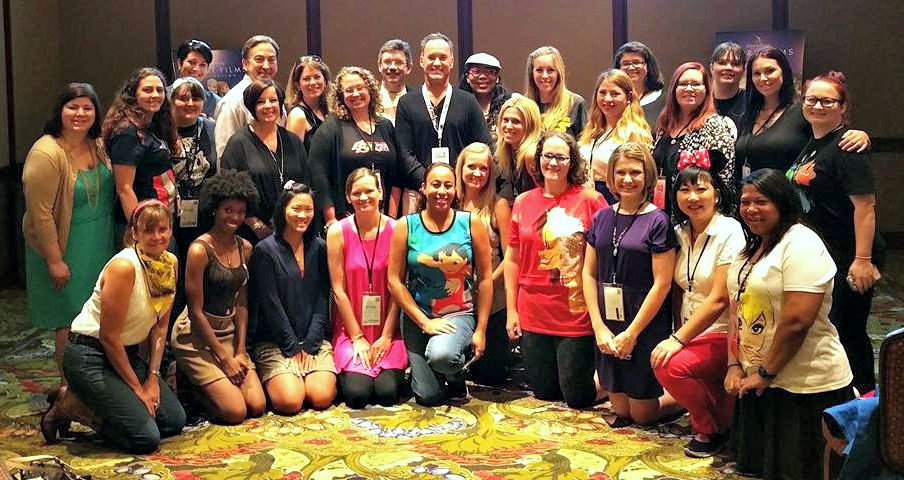 3. They do research for their shorts.
Lorenzo is a tango movie so Mike Gabriel had authentic tango dancers come in. Mark Henn did a research trip to Tolcatt West Virginia for the John Henry festival.  For uh Get A Horse! Dorothy McKim wanted everything to be so authentic to the original short so they went to the  library that Jim McDonald created for all the sound effects. They found a wallet that  Donald's wife bought him for Christmas. They were looking at it and feeling it then started moving it. They loved the sound and when you take it and you move it back and forth it's actually the sound they used for the dwarves walking in the mine shaft.
Peter Del Vecho went to the Ice Hotel in Canada to spend the day when researching for Frozen Fever. He said they didn't actually stay overnight because it was freezing. That's why they set the short in springtime.
Disney Shorts is available on DVD now.