10 Tips to Make Your Home a Self-Care Haven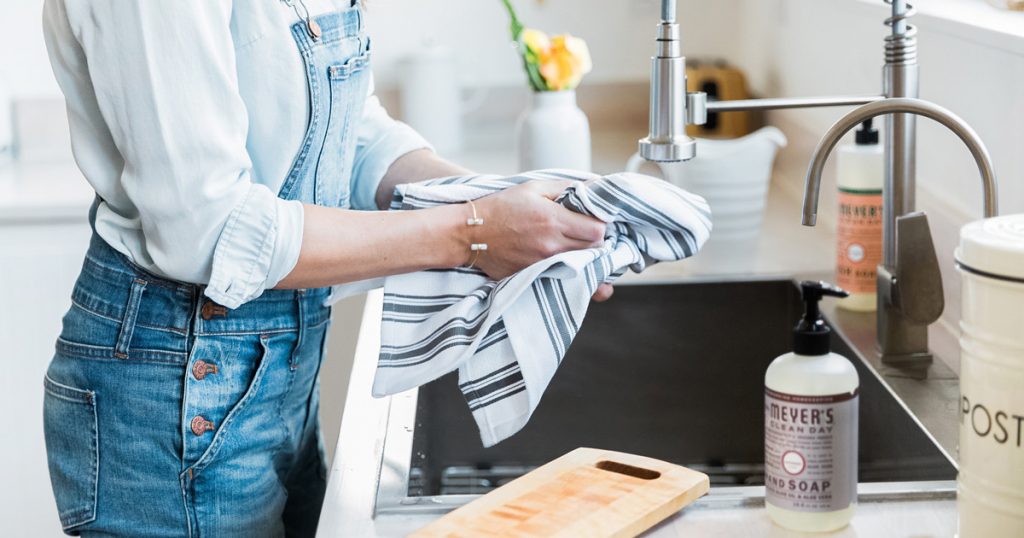 While you're busy making the holidays magical for your loved ones, it's easy to overlook your own needs.
Come January, that can leave you feeling like you're running on empty.
On the flip side, when you make the time to practice self-care, it will benefit those around you as well. (Not to mention setting a good example for little ones who are watching you!)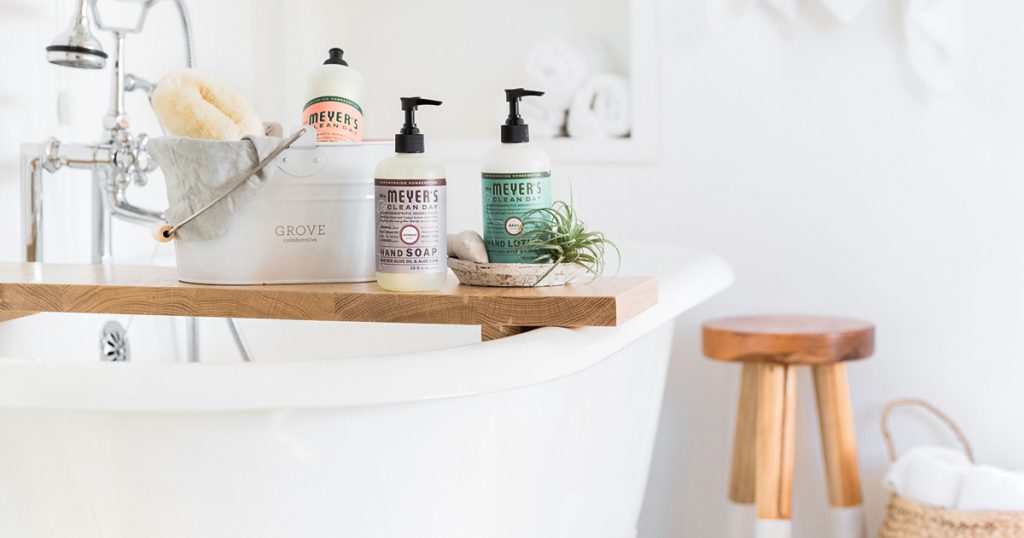 For me, one of the most important ways I can take care of myself is by creating a healthy, calm environment within my own four walls.
That's why I love this set of Mrs. Meyer's dish soap, hand soap, and lotion + Grove cleaning caddy + walnut scrubber sponges,  which is free with your first order of $20 from Grove Collaborative.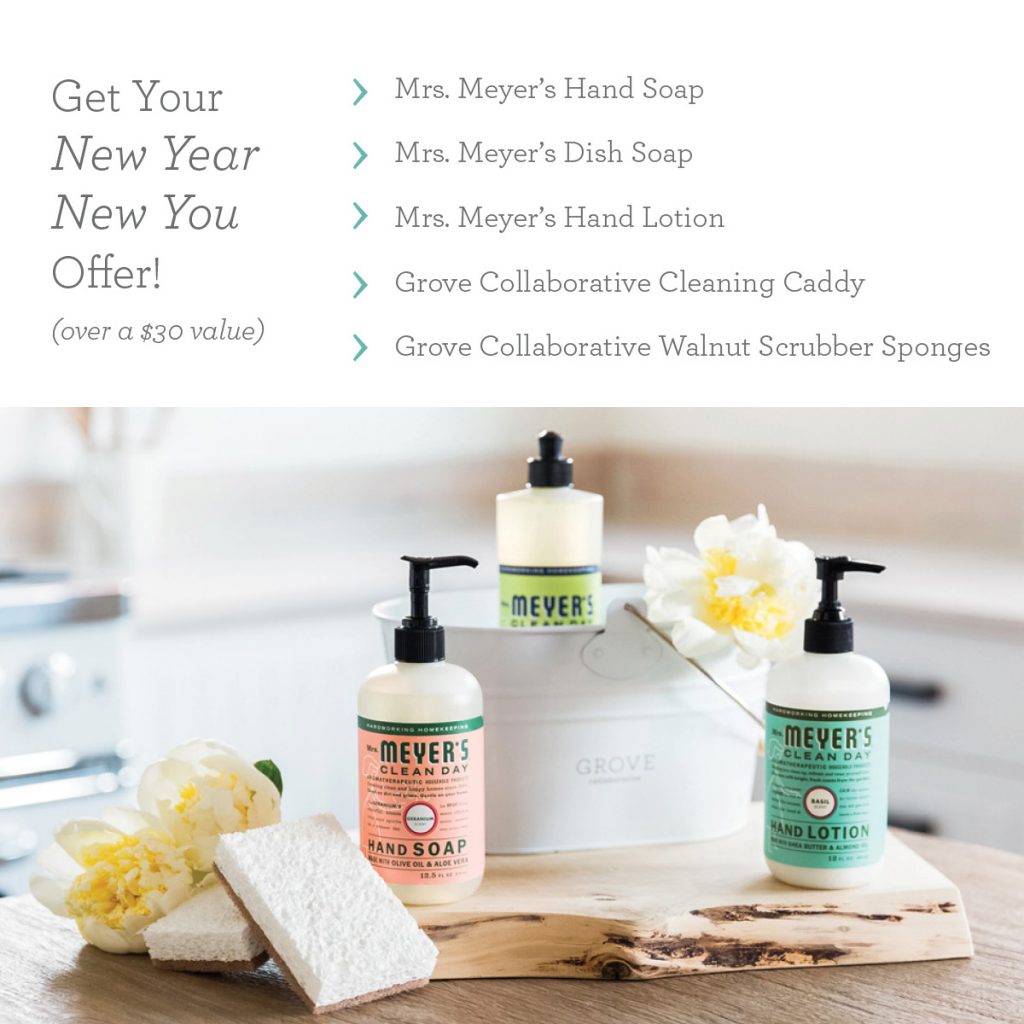 Grab your free set, then follow my tips to create a serene, healthy space:
After the holidays, I'm craving clean, nourishing foods. To make things simple, I'll be cooking a lot of one-pot meals and using my Mrs. Meyer's dish soap and these walnut scrubber sponges to power through dishes.

Sleep is so essential to recovering from the busy holiday season. I sleep much better when I have clean, heavenly scented bedsheets. I love to tumble mine with Grove's wool dryer balls and a few drops of lavender essential oil. Not only does my bedroom smell heavenly, but the sheets dry faster which saves me money.

The winter months and tons of holiday dishes can be brutal on your hands, so I love to moisturize them with Mrs. Meyer's hand lotion in soothing lavender. It's made with shea butter to lock in moisture without a greasy feeling.

Whether you love to write, draw, or knit, make some space for creativity. Carve out a quiet area and stock it with your supplies and a candle. As I'm writing this, I'm enjoying Grove's all natural soy candle in eucalyptus + spearmint, which burns for 70+ hours.

Start developing sustainable home care habits. For me, that means cleaning a little bit each day instead of doing one big clean on the weekend. The Grove cleaning caddy is perfect for corralling all my supplies so I can just grab and go!

If you're feeling overwhelmed, use a delivery service like Grove to take tasks off your plate. I love that Grove delivers my favorite natural household and personal products right to my doorstep, on my schedule. So easy!

Wear something comfortable. I'm all about cozy sweaters and soft leggings that don't pinch or squeeze. For super soft clothes, I've been using Grove's new wool dryer balls which soften without harmful chemicals.

It's easy to go into hibernation during the dark winter months, which leaves me feeling lazy and unmotivated. Instead, I'll pop outside on my lunch break and get some sunshine, or bundle up and take a family walk after dinner instead of plopping down in front of the TV.

Look for ways to make everyday tasks enjoyable, too. Have a cup of tea while doing laundry. Pour a glass of wine while you cook dinner.

Never underestimate the power of scent! In addition to the free Mrs. Meyer's soaps and lotion, I highly recommend Mrs. Meyer's room freshener and multi-surface spray. Grove is the only place I've been able to find the whole set in matching scents like geranium, honeysuckle, or lemon verbena!

Bonus tip:

Once you've submitted your Grove order, you'll be signed up for the free 60 day VIP trial. For 60 days, save even more with free shipping, free gifts, price matching, exclusive sales and personal service.