Zoodles With Turkey Meat Sauce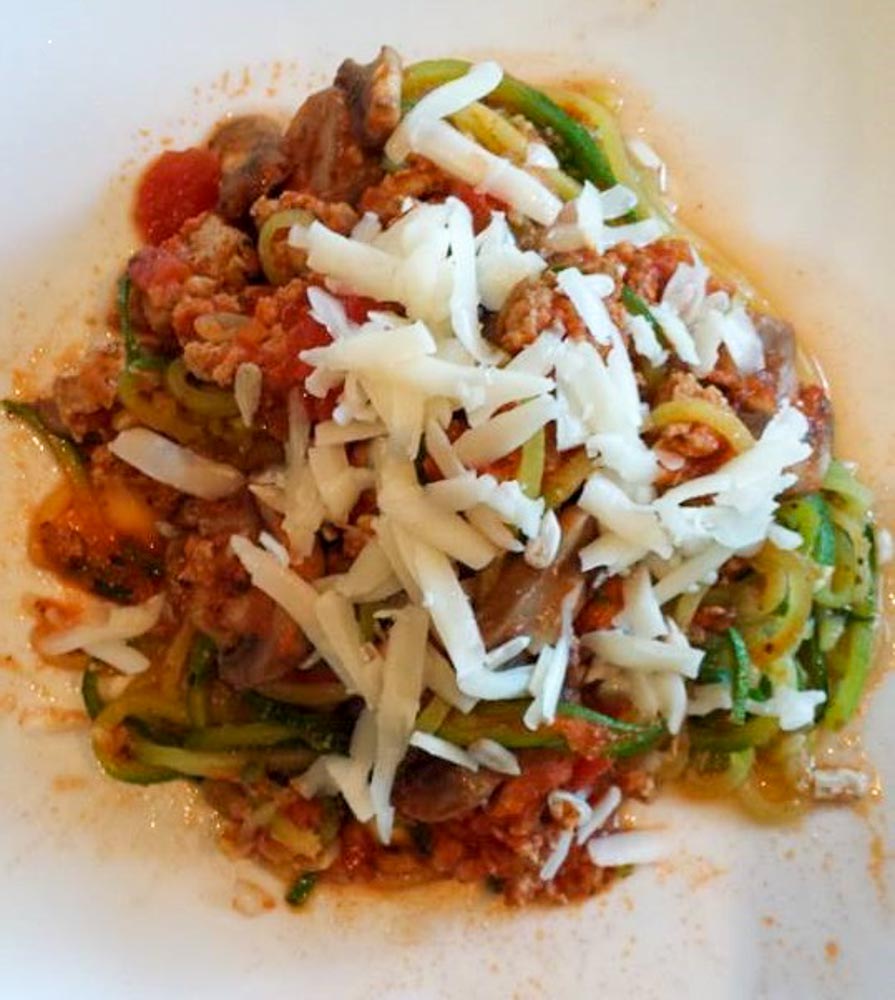 Zoodles With Turkey Meat Sauce
Ingredients:
Zucchini
1 lb ground turkey
1 diced onion
2 garlic cloves minced
1 container of mushrooms
1/2 green bell pepper diced
Organic pasta sauce
Sunflower seeds
Cheddar raw goat cheese
Directions:
1. Take the zucchini and a spiralizer (or a Julienne peeler will work too) and make zoodles. Boil them for 3-5 minutes and drain.
2. Dice up the onion and green pepper.
3. Plate the zoodles and add the onions, mushrooms, garlic gloves, peppers and pasta sauce.
4. Top with sunflower seeds and goat cheese.
Shout out to my friend Kimberly for sharing this recipe!